Hello dear artists. We do not stop trying to show you how to draw everything that is possible and impossible. Especially often we draw a different kind of electronics, in particular headphones and smaratphones. Today we want to continue the subject of electronics and creaded a lesson about how to draw speakers.
Step 1
First of all draw the front surfaces of our speakers in the form of simple rectangles.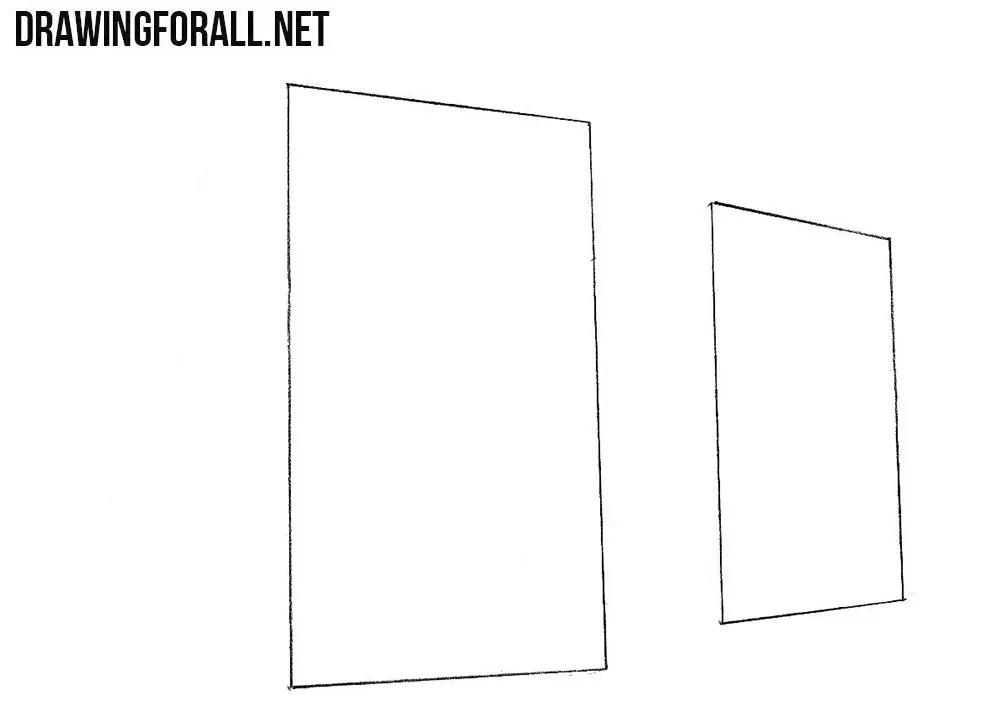 Step 2
Now draw the side surfaces of our speakers using clear and straight lines.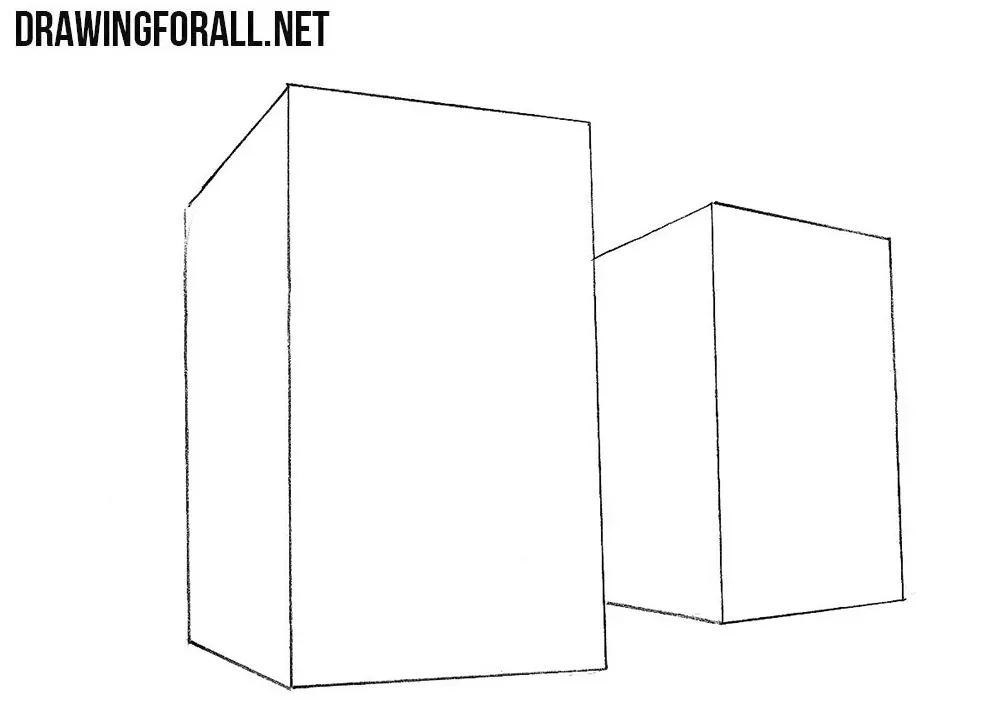 Step 3
In the lower part of the speakers we draw horizontal stripes. On one of the speakers draw the volume controls.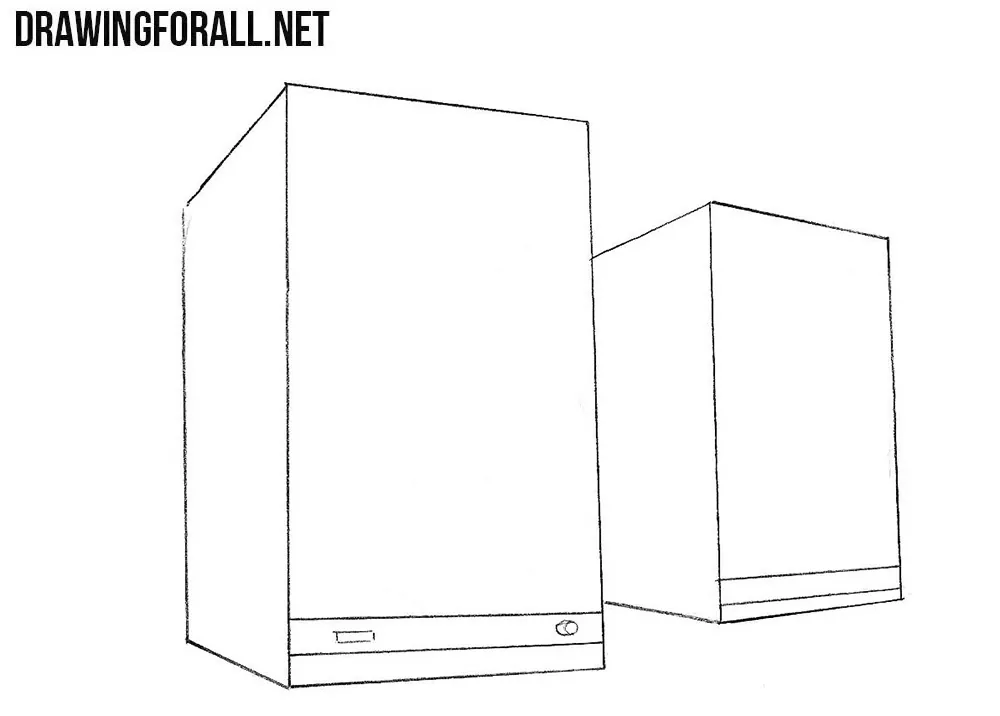 Step 4
And in the last step of the lesson about how to draw speakers we draw ovals at the front surfaces of the speakers.
What other types of electronics do you want to see on the pages of our website? Write to us about this and do not forget to share our drawing lessons with your friends.