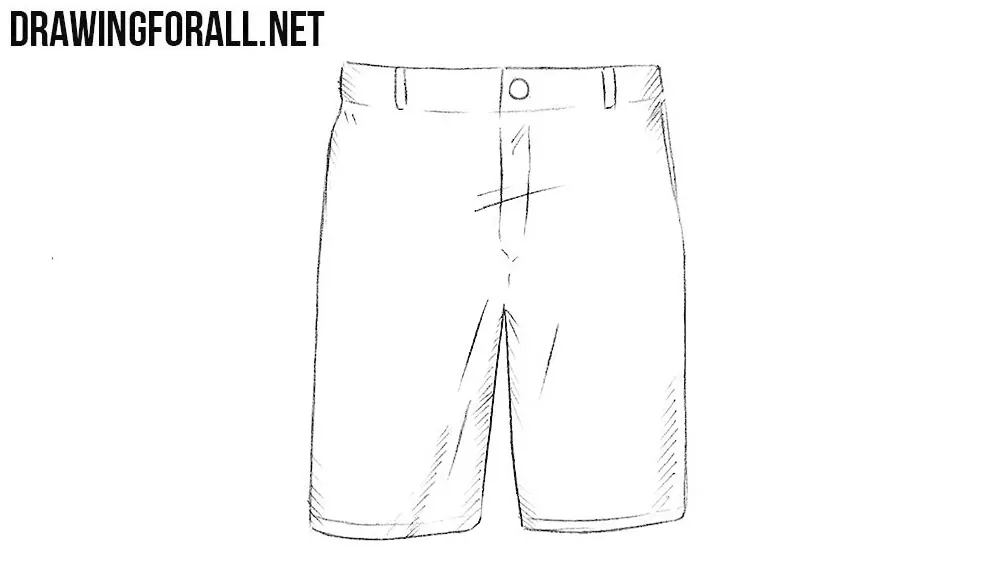 Hello dear artists and welcome to another drawing lesson on the theme of clothing. Not so long ago we drew many different winter clothes (a knit hat, jacket and gloves), and today we decided to move to summer clothes and made a lesson about how to draw shorts.
Step 1
In the first steps we will use very light lines. Thus, we sketch out a rectangle and move to the next step.
Step 2
Now, with the help of simple and very light lines we separate the legs.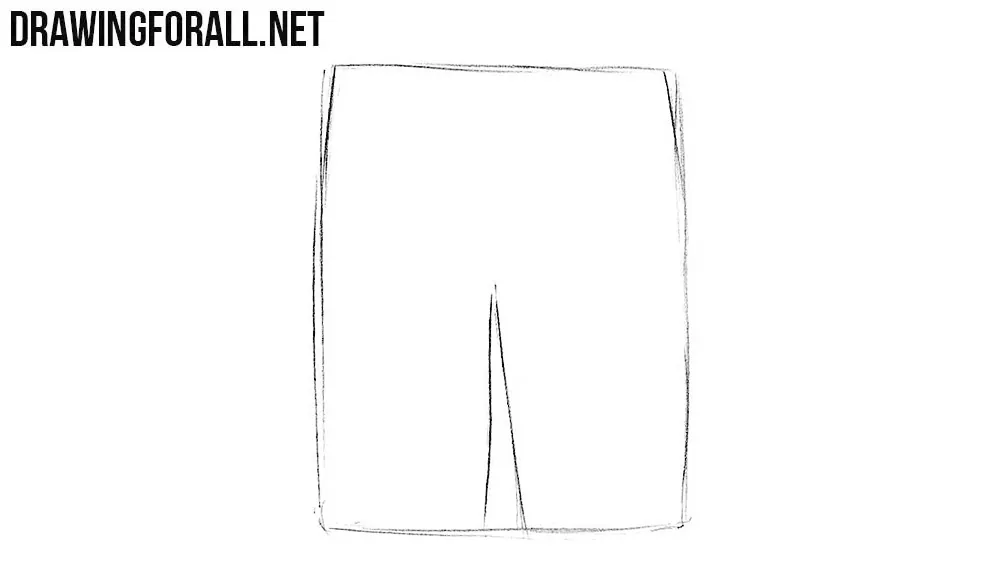 Step 3
Now using clear lines draw out the outlines of the shorts. Draw a button and fly. Remove all unnecessary guidelines.
Step 4
Now draw out the belt loops, seams and add some folds as in the example below.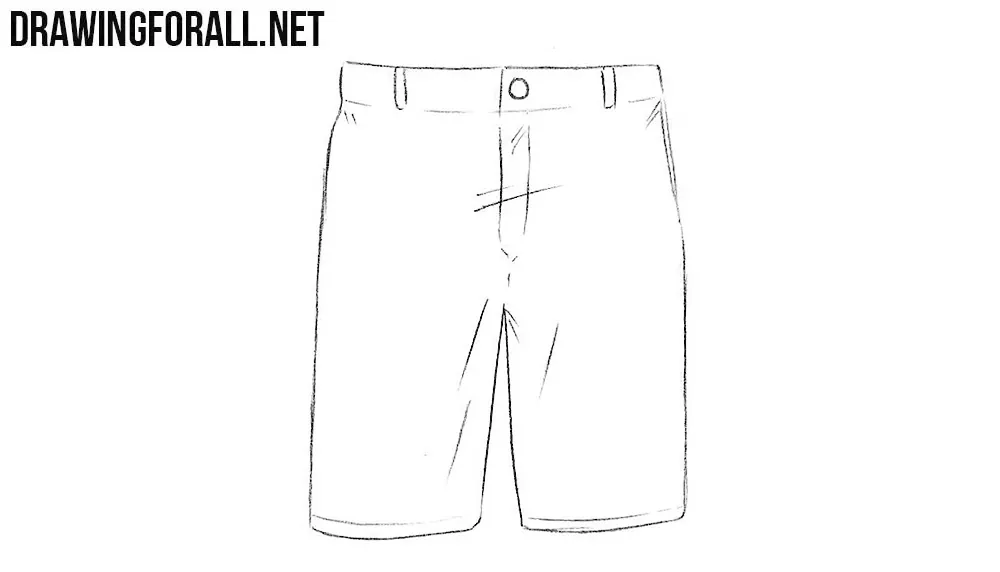 Step 5
Using dense hatching we add shadows (this will make our shorts drawing more voluminous).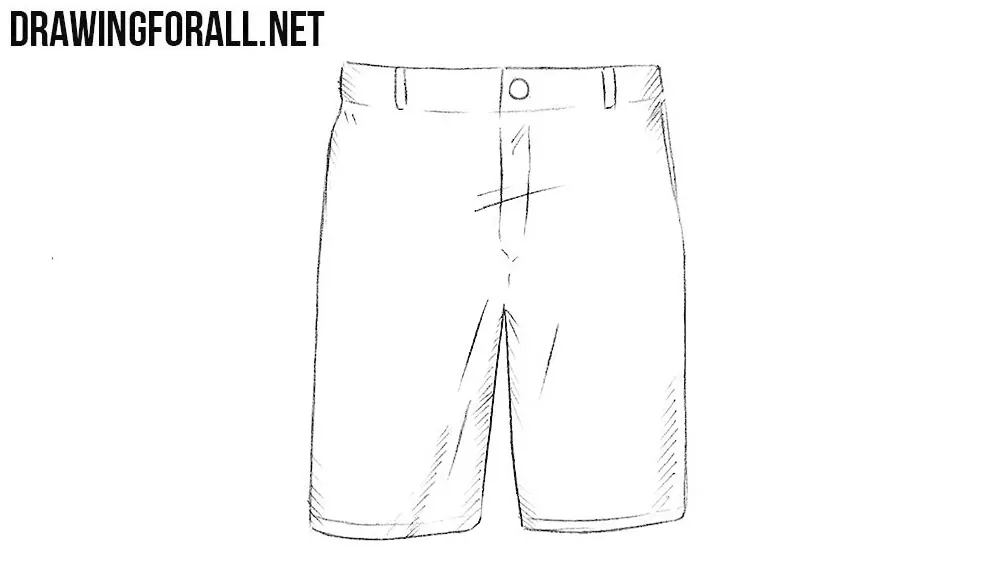 Today we showed you how to draw shorts – the another lesson from the category "Clothes" on the website Drawing For All. Spend a couple more seconds and click on the social media buttons on our site to share this and our other lessons with your friends.