How to Draw Seymour Skinner Step by Step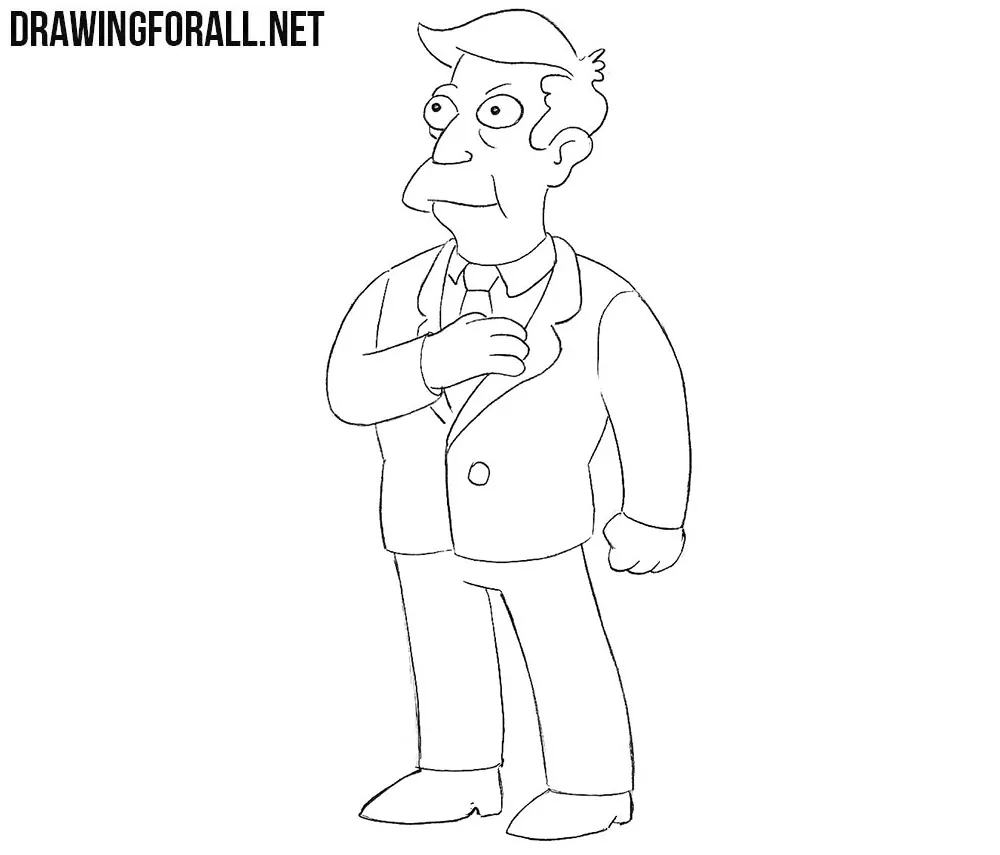 Today we will show how to draw a director of the Springfield elementary school, the current regime in which he constantly tries to control. So, let's start the lesson about how to draw Seymour Skinner.
Step 1
First of all, we draw out oval eyes (which differ from the round eyes of most other characters) and a pointed nose.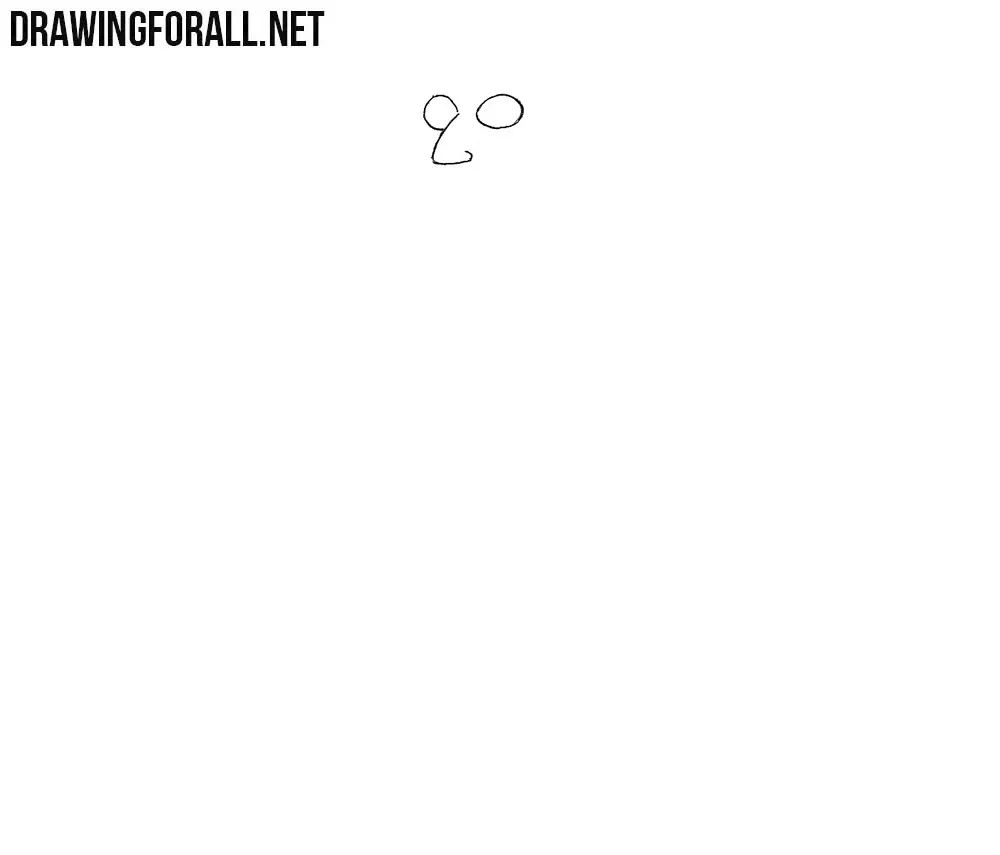 Step 2
Over and below the eyes draw wrinkles with slightly curved lines. Inside the eyes we draw pupils-dots.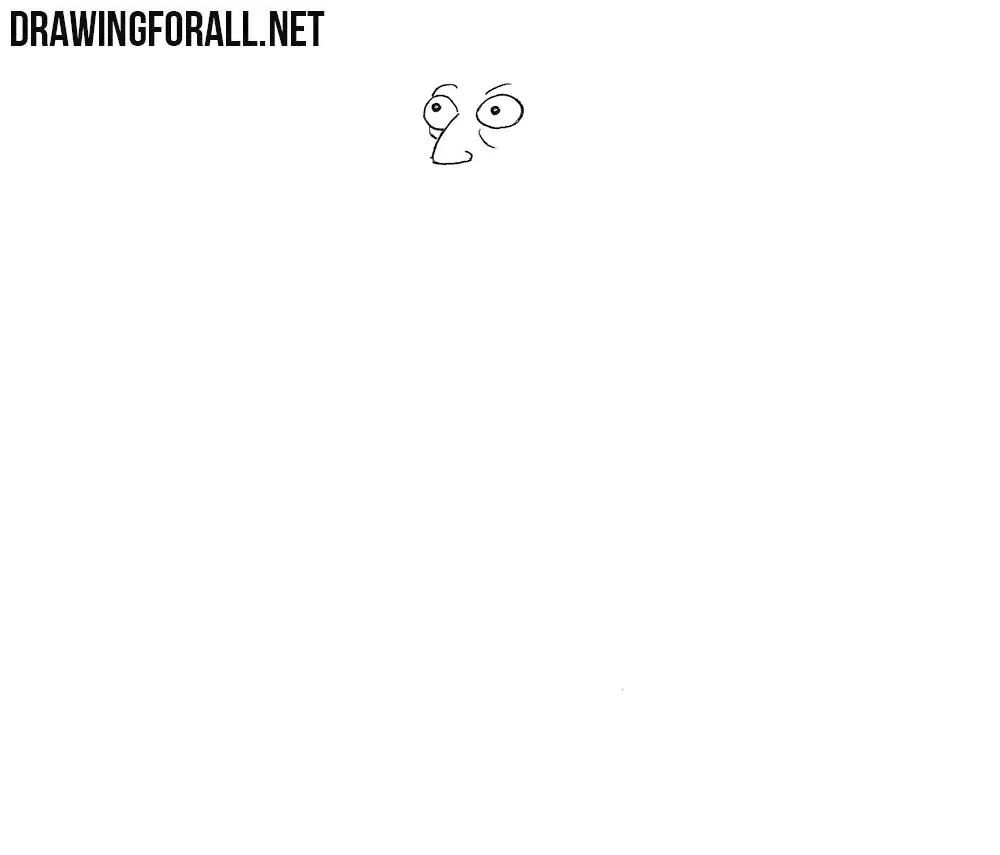 Step 3
A fairly large step in which we draw out a forehead, a high hairstyle and a large ear.
Step 4
Another pretty big step – here we draw out a slightly smiling mouth and neck.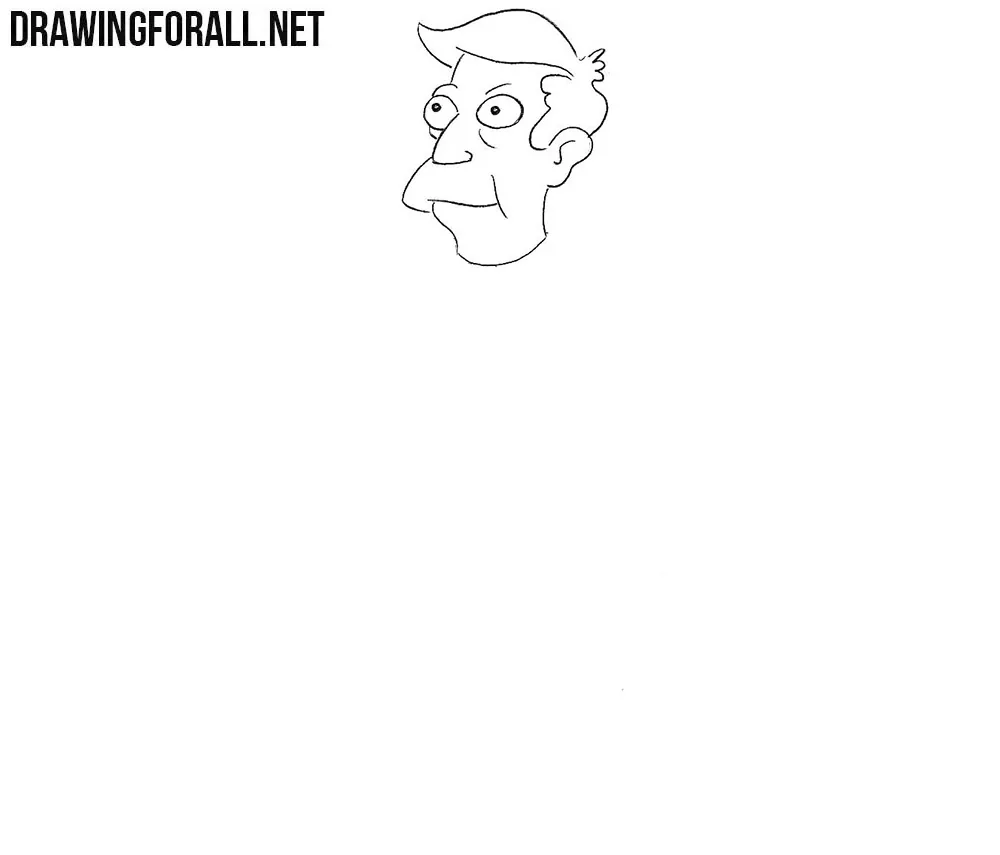 Step 5
Here we draw out the outlines of the shoulders and sleeves of Seymour Skinner.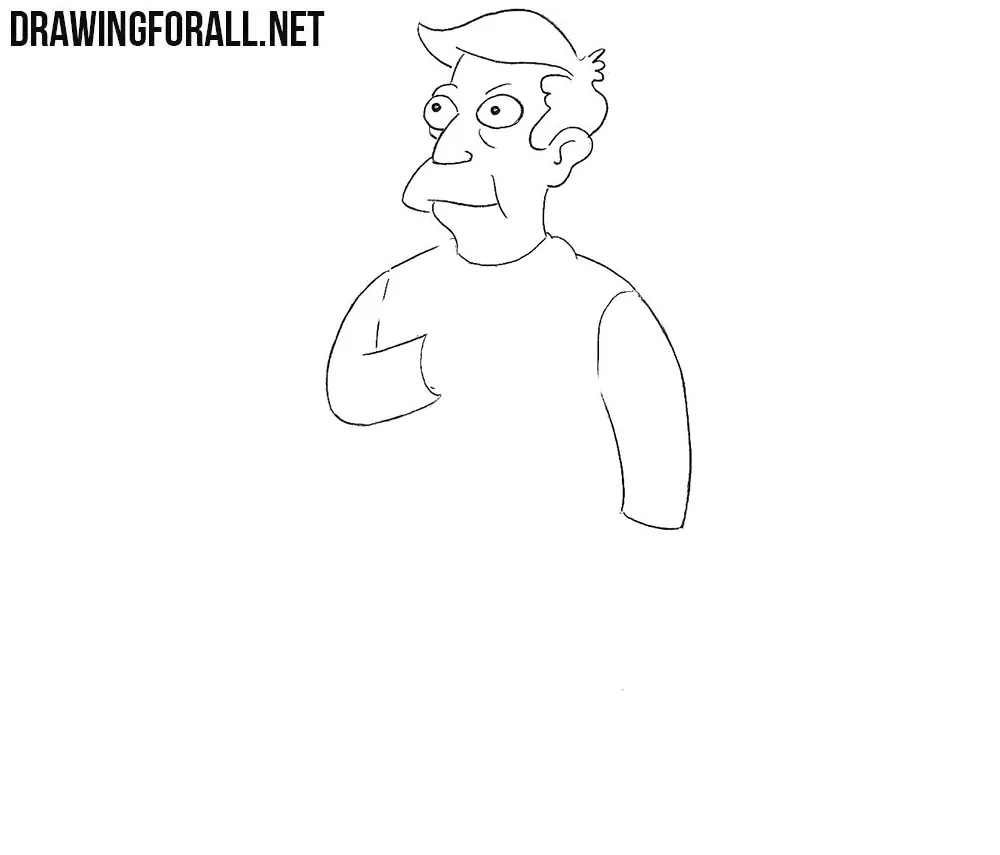 Step 6
Draw out the hands. One lies on the chest and the second is clenched in the fist in the pelvic region.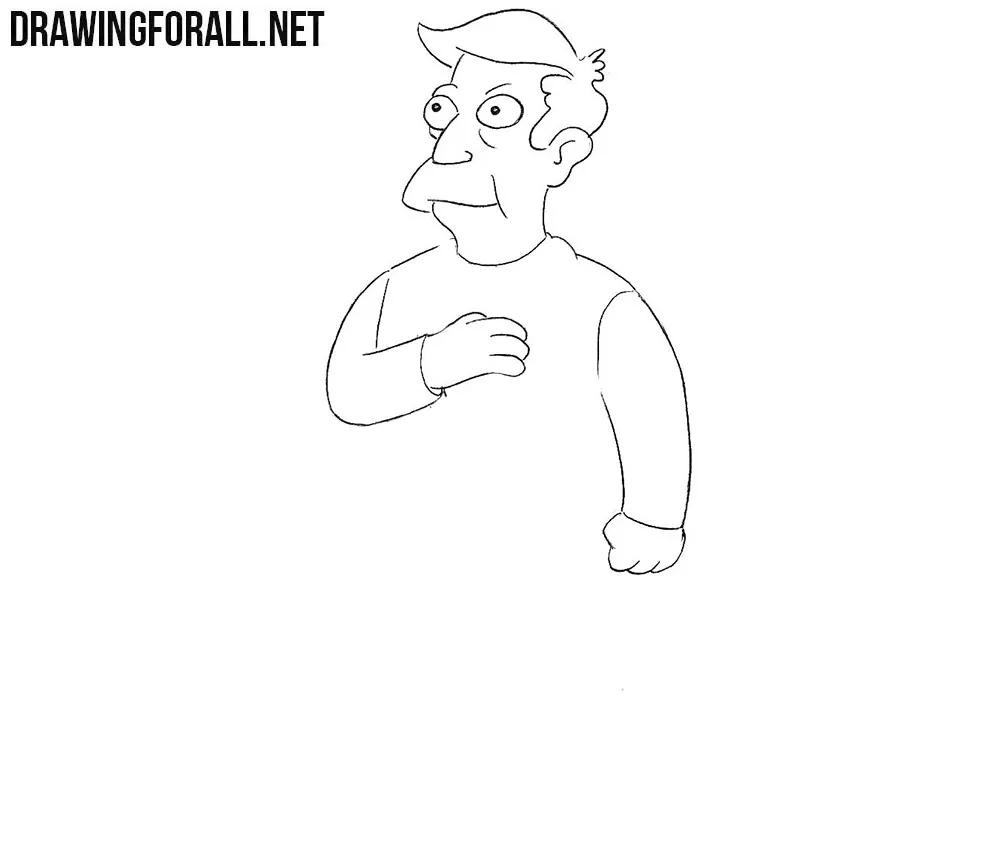 Step 7
Draw details of the torso. First we draw the collars of the shirt and jacket. Then draw a tie and outlines of a jacket.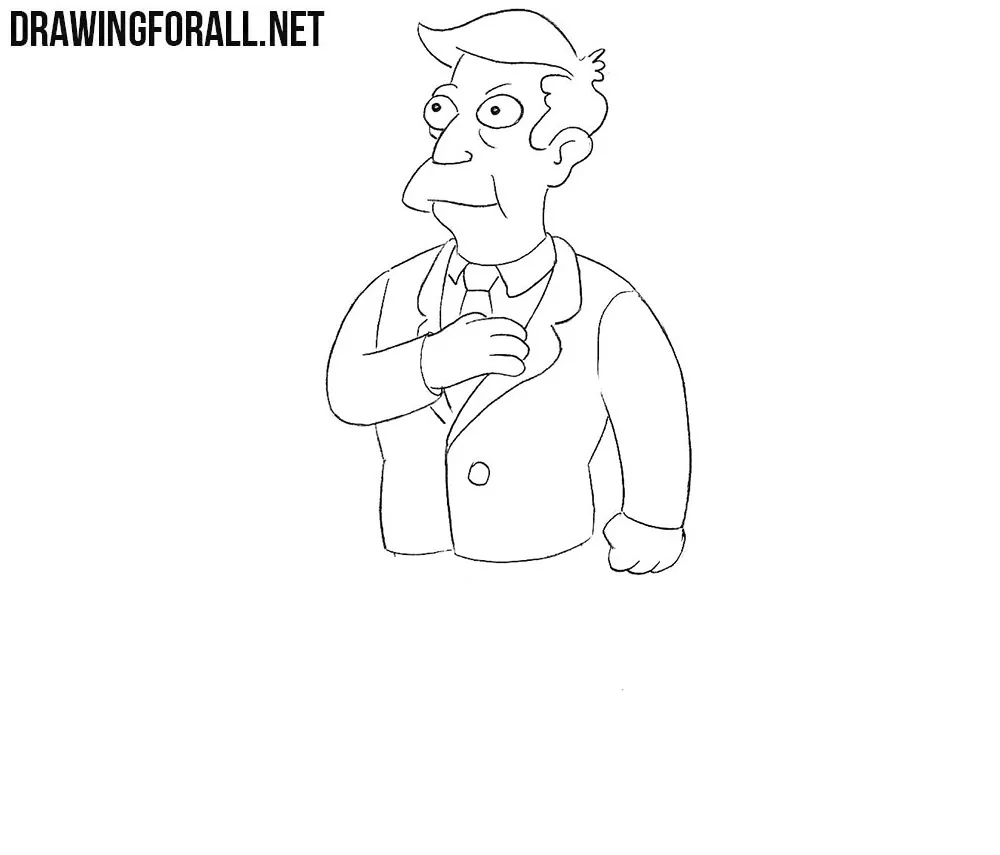 Step 8
A simple enough step in which we draw out the pants of the director.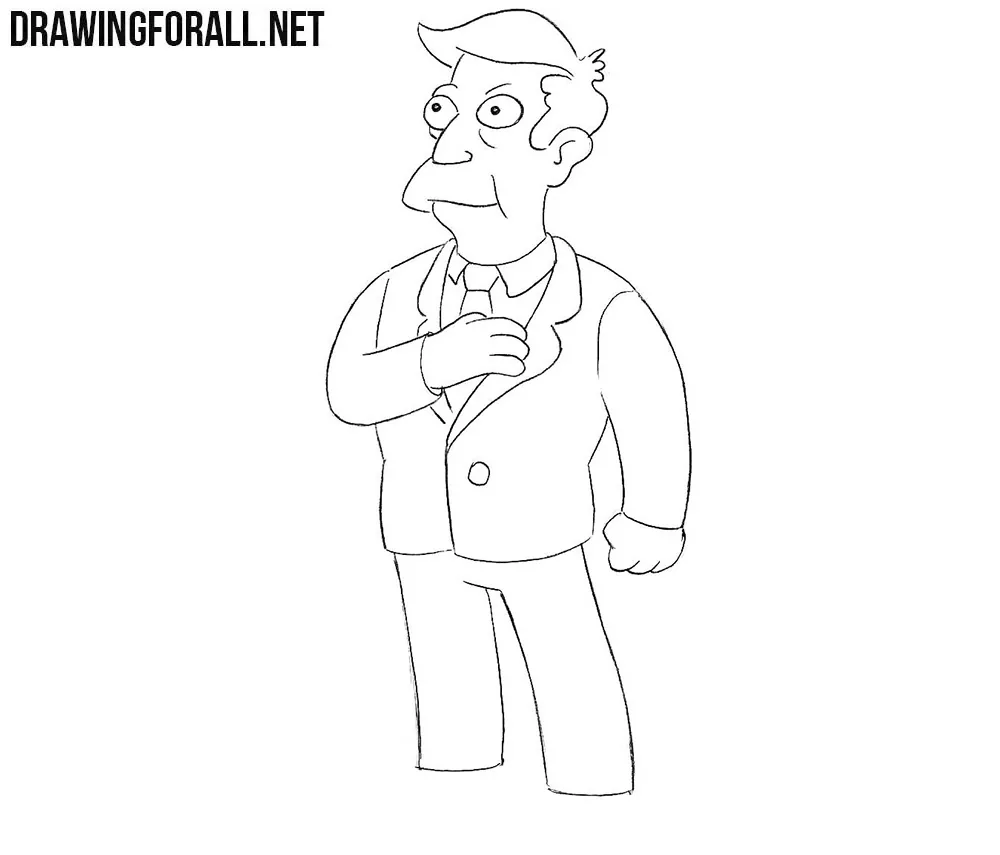 Step 9
And in the last step of the lesson about how to draw Seymour Skinner we draw his pointed shoes.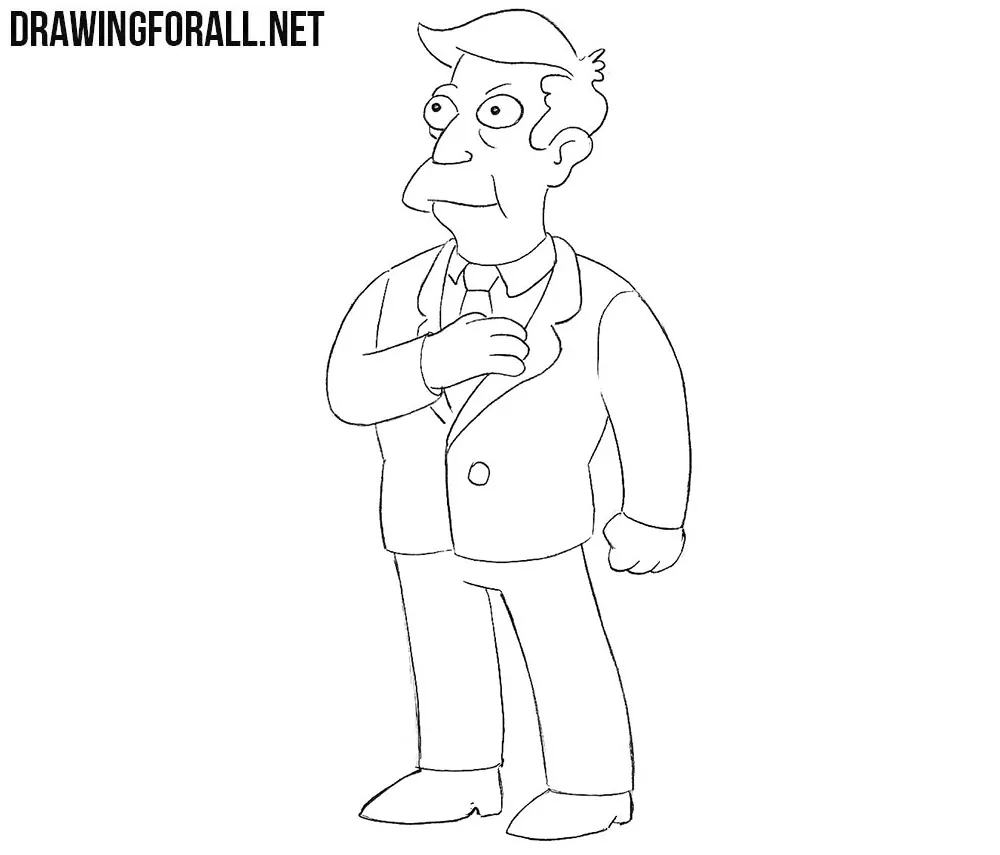 We drew almost all the significant characters from the Simpsons. But there are a few very interesting characters that have appeared quite often and have great influence for the series. And we are going to draw them in the next lessons from the series of articles about the Simpsons.