How to Draw Piglet from Winnie the Pooh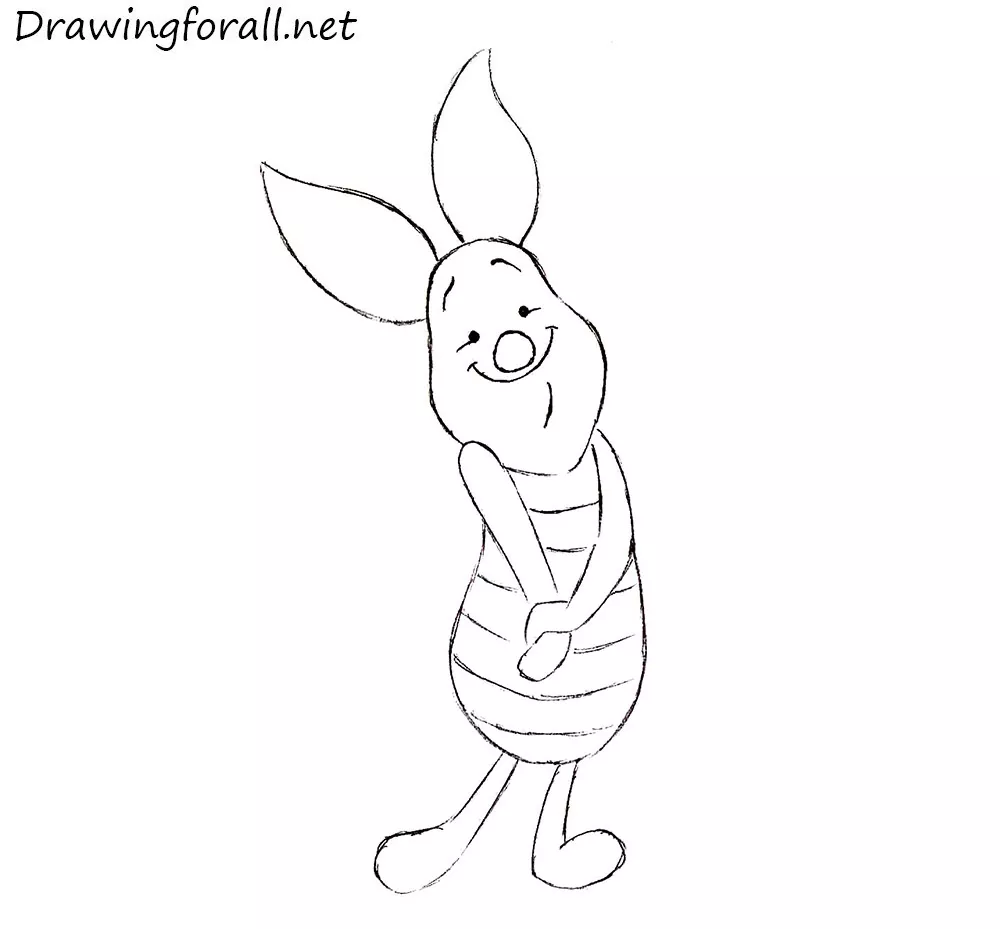 In this simple and cute drawing guide we will teach you how to draw Piglet from Winnie the Pooh, one of the main characters of the stories about Winnie the Pooh. Piglet first appeared in the "Winnie the Pooh" book in 1926, and since then he became a constant participant in almost all cartoons, books, and stories about Winnie the Pooh. Piglet – is a very modest, shy little pig who always accompanies Winnie. So, let's start this tutorial and find out how to draw Piglet from Winnie the Pooh!
Step 1
First sketch the outlines of Piglet's head. Notice that this shape is very similar to a pear. The same outlines of the head were in our lesson on how to draw Karlsson.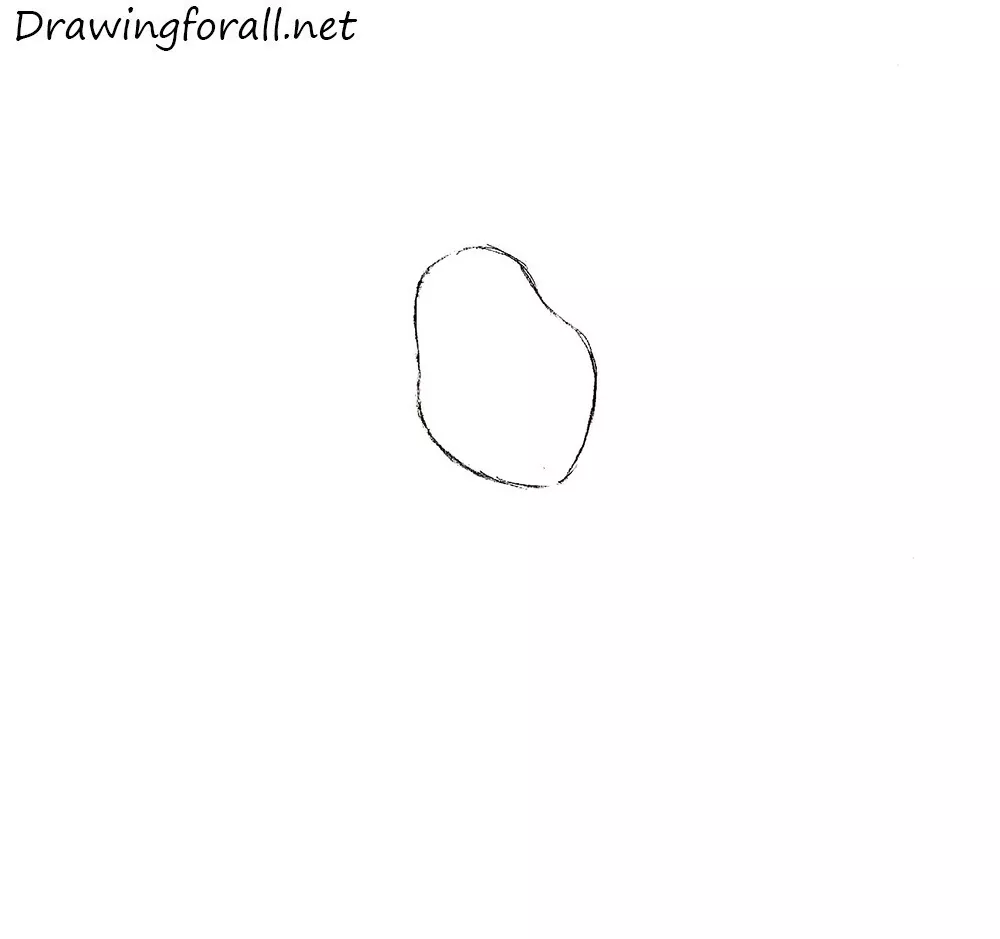 Step 2
Continue to sketch out the contours of the body of Piglet. Draw the torso in the form of an oval. The shape of the torso should be similar to a bean.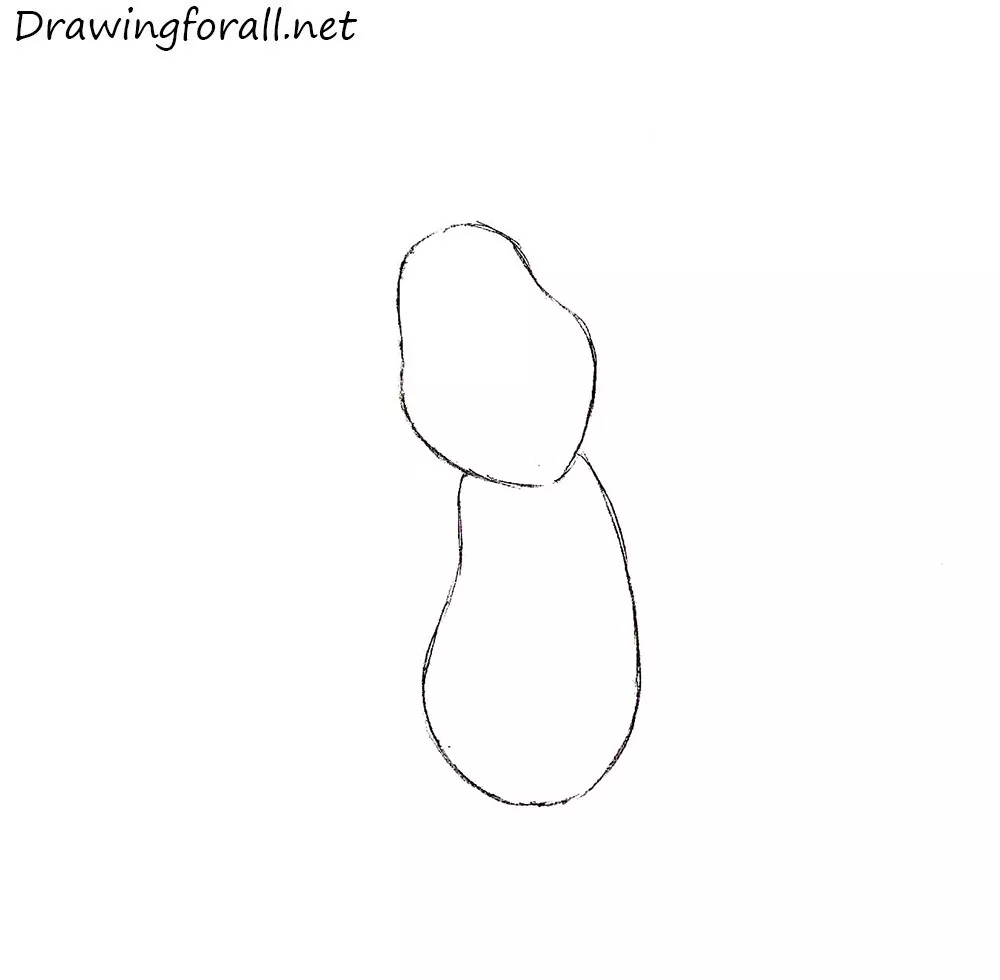 Step 3
Now it's time to add the limbs. After that, using smooth lines draw the arms and legs of Piglet. If you are not sure about the proportion of your Piglet drawing, just look at it through the mirror.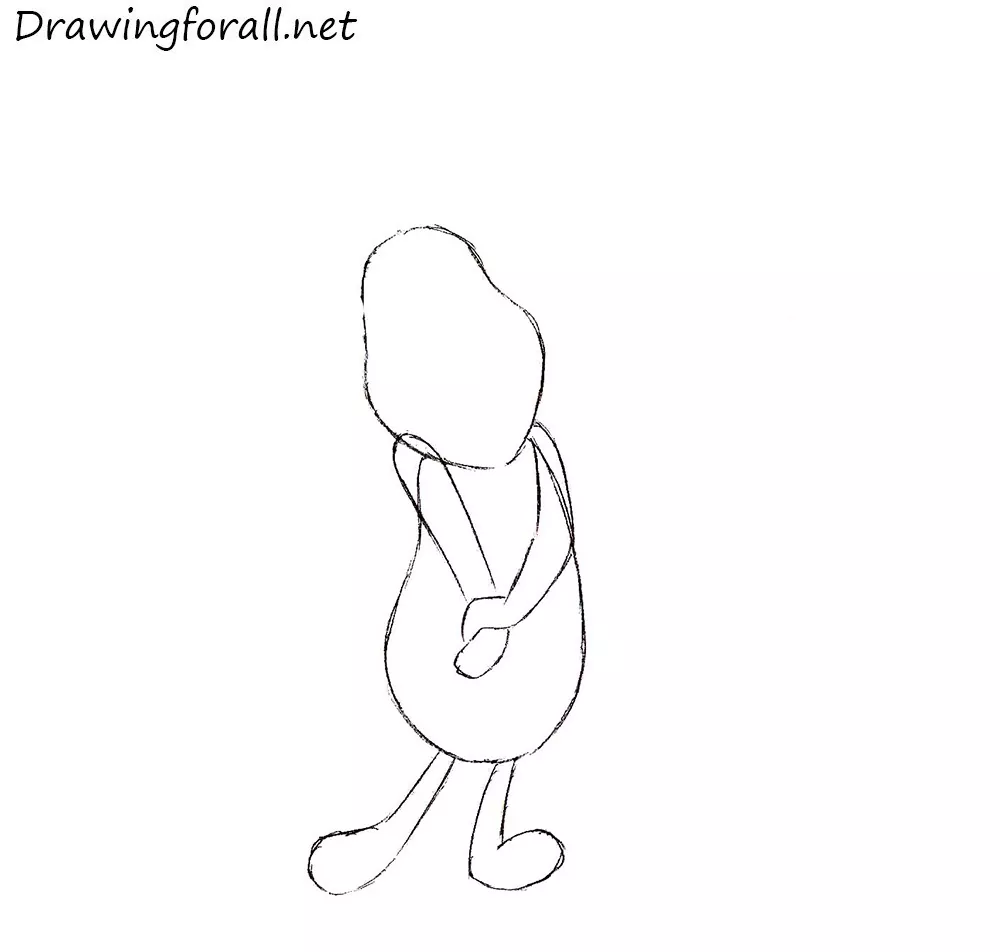 Step 4
So, start adding details. First outline the ears of Piglet. They should be very similar to leaves. Then, draw the lines of the facial symmetry. The vertical line divides the face into two parts and will help you to find the center of the face. The horizontal line will help you to draw the eyes.
Step 5
Now, using the guidelines from the previous step draw the facial features of Piglet. First of all, depict the eyes in the form of dots, then the nose, the cute smile, and slightly raised eyebrows.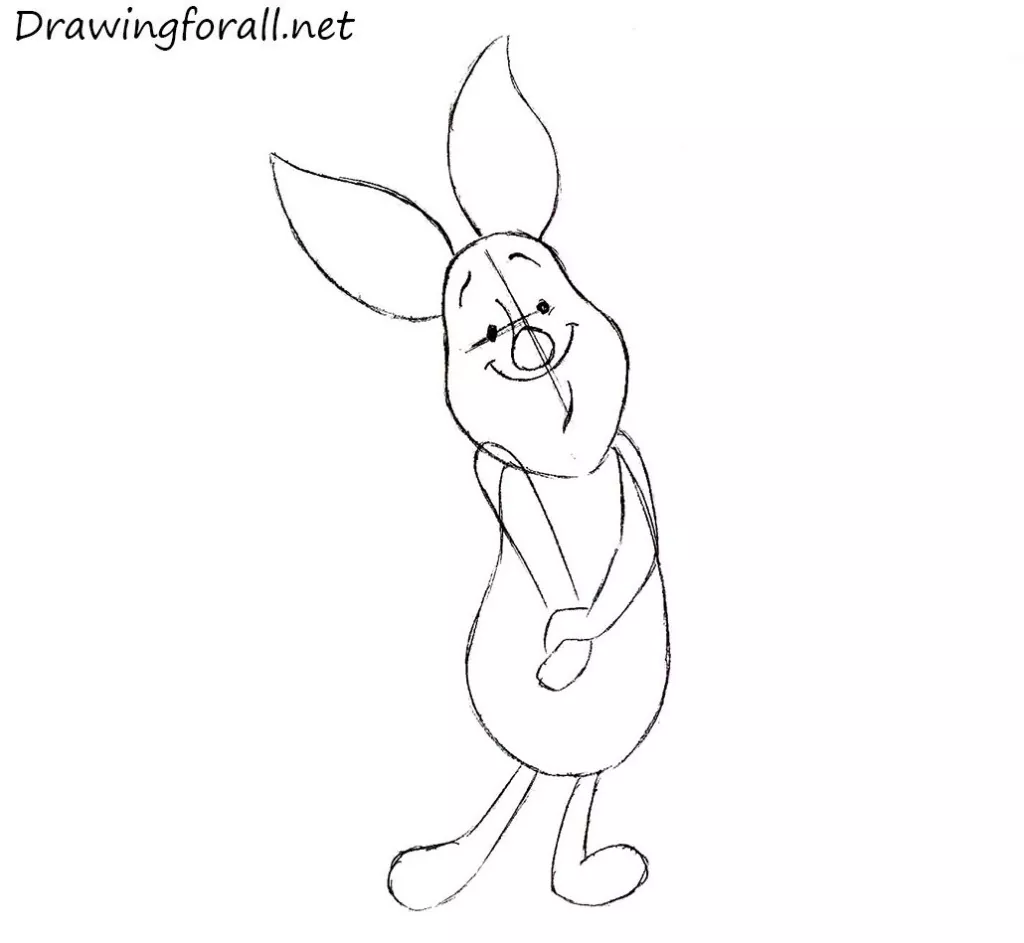 Step 6
Erase the guidelines from your Piglet drawing. Then, darken the lines and draw the stripes on Piglet's sweater. After that, you can trace your Piglet drawing with a marker or liner, or color it in the colors characteristic of this character.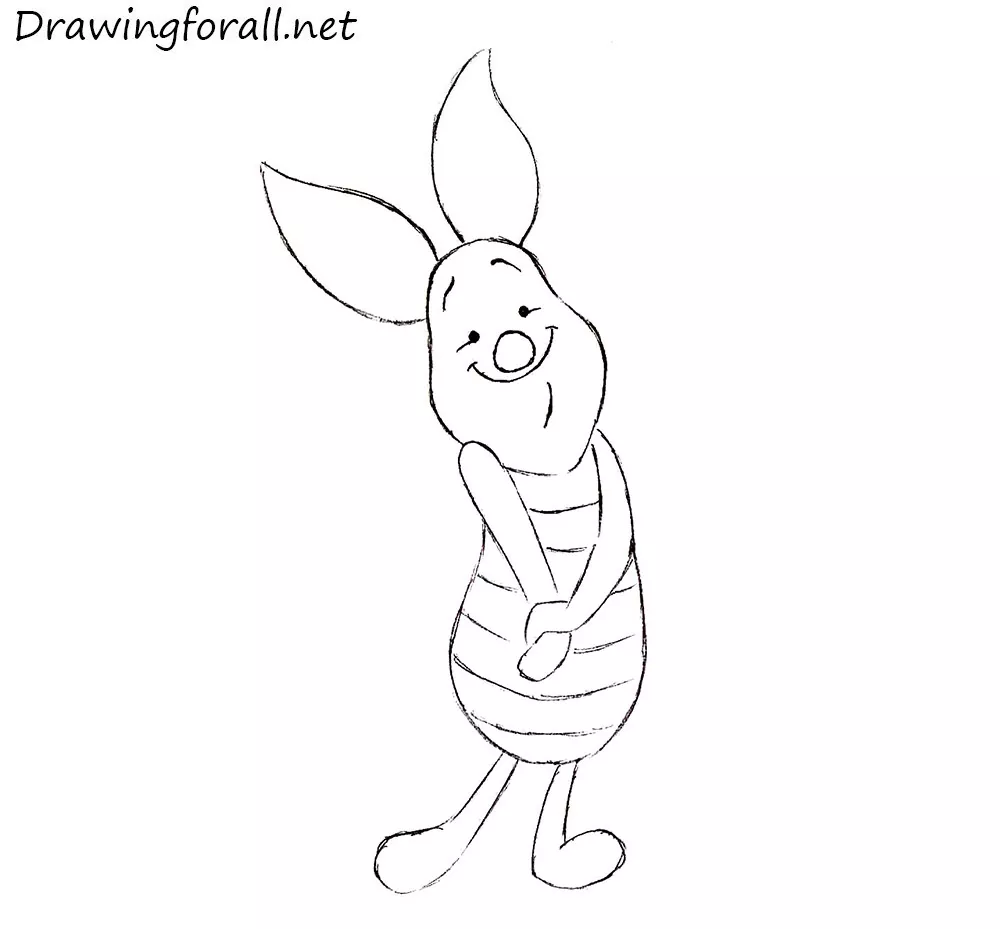 It was the tutorial on how to draw Piglet from Winnie the Pooh. Unlike the lesson on how to draw Wolverine, this guide was really easy. Is not it? We hope the tutorial was interesting and informative for you. Subscribe to us on social networks and wait for new drawing lessons!