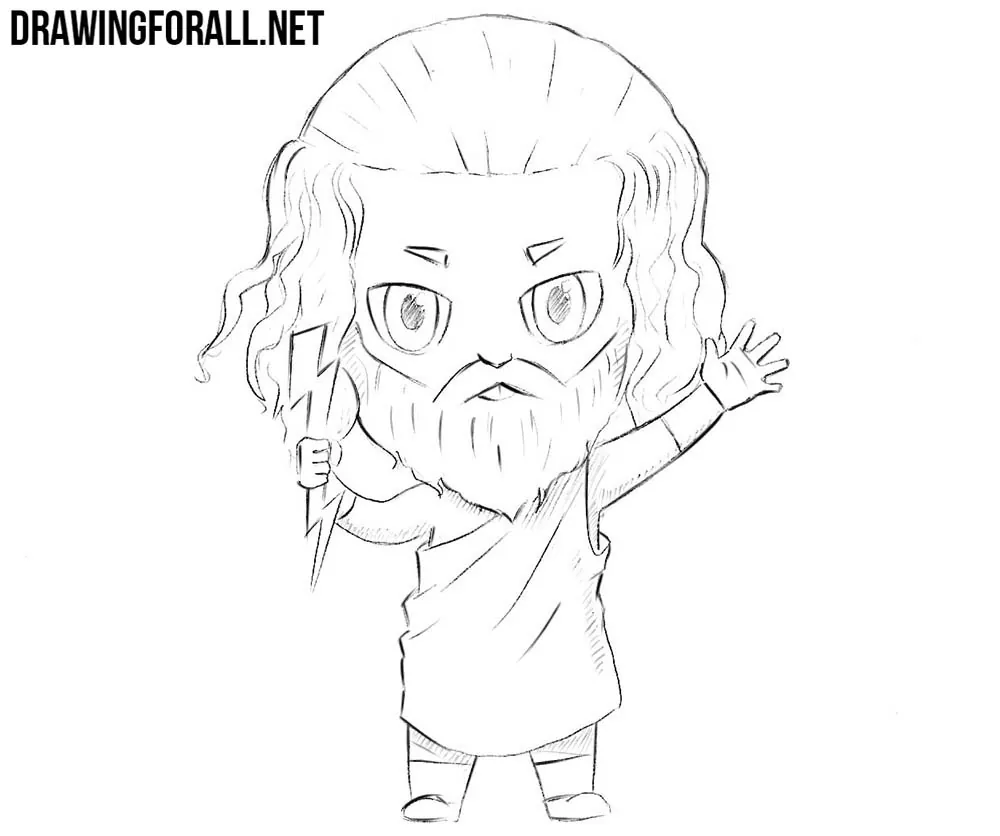 We recently talked with you about the beauty of ancient art. It was in an article about a Greek antique column. To date, we have created another lesson about antiquity. As you can see it will be a lesson about how to draw сhibi Zeus.
Step 1
First, we draw a big round head and a small rectangular body. Between the neck and the body have a small cylinder. Pay attention to the pronounced disproportion between the head and the body. These are features of Chibi's drawing style.
Step 2
Do not forget that we draw the God of the Thunderer. He must be rather formidable despite his pretty appearance in the style of Chibi. Therefore, in this step we will draw a formidable pose.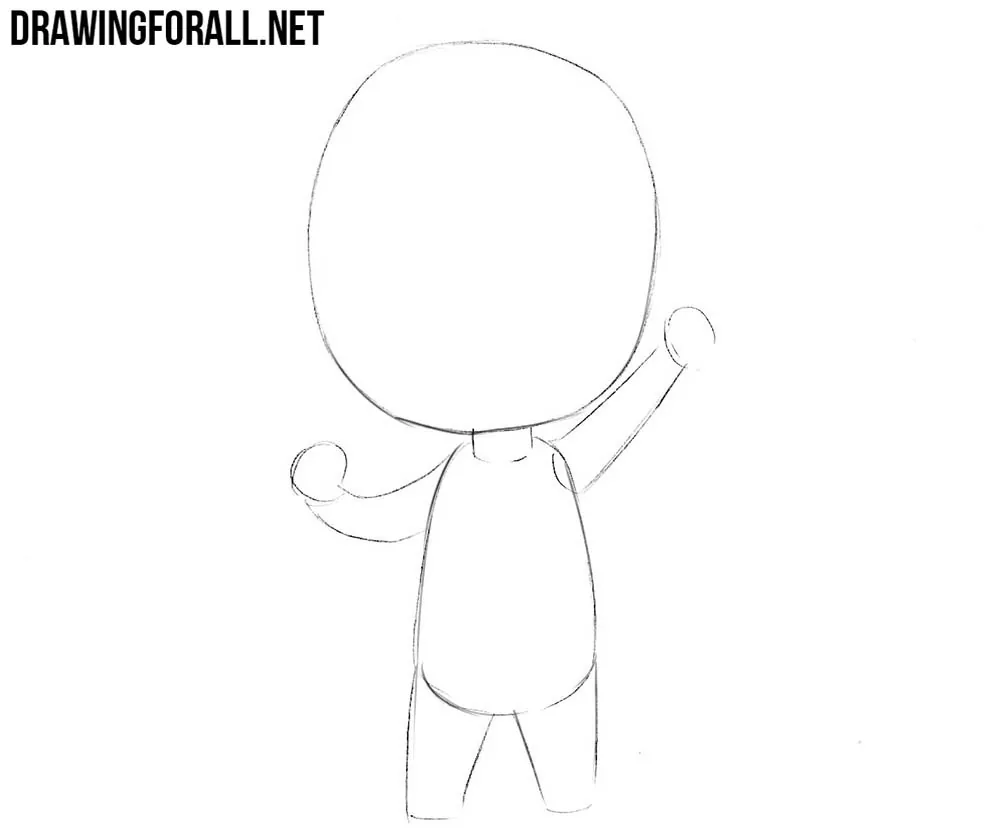 Step 3
We will add details so that our little man from circles and sticks will look like a formidable thunderer. Well, as far as possible in this style.We draw the contours of the beard, hairstyle and facial features. On the left hand, we draw five fingers. Pay attention to the size and location of the fingers. In the right hand, we draw the contours of the lightning.
Step 4
In this step, we will draw Chibi's huge eyes in detail. You can see very large pupils and glare. Be sure to draw these highlights. It will very lively look. The contours of the hair and beard should be drawn in the direction from the roots to the tips.
Step 5
In this step, we will draw the final contours of the arms and legs. We will also draw several long, smooth folds on the fabric.
Step 6
Add a little light shadow. All shaded areas should be covered with light shading. Pupils should be painted over with intensive intensive shading with a strong touch on the pencil. Pay special attention to glare. Glare should remain unpainted.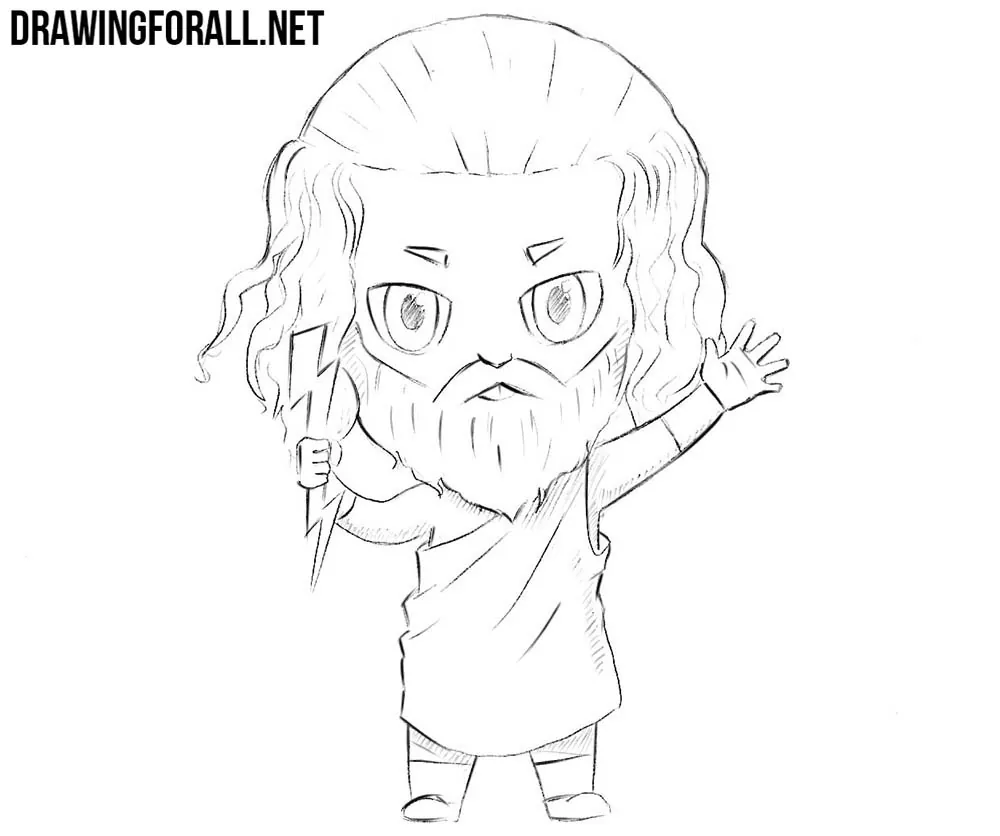 Despite the fact that all the characters of chibi are very cute, our character must look rather formidable and serious. We hope that you got exactly this effect. Do not forget to write in the comments about what you liked and what you did not like in our lesson.