How To Draw An Elephant for Kids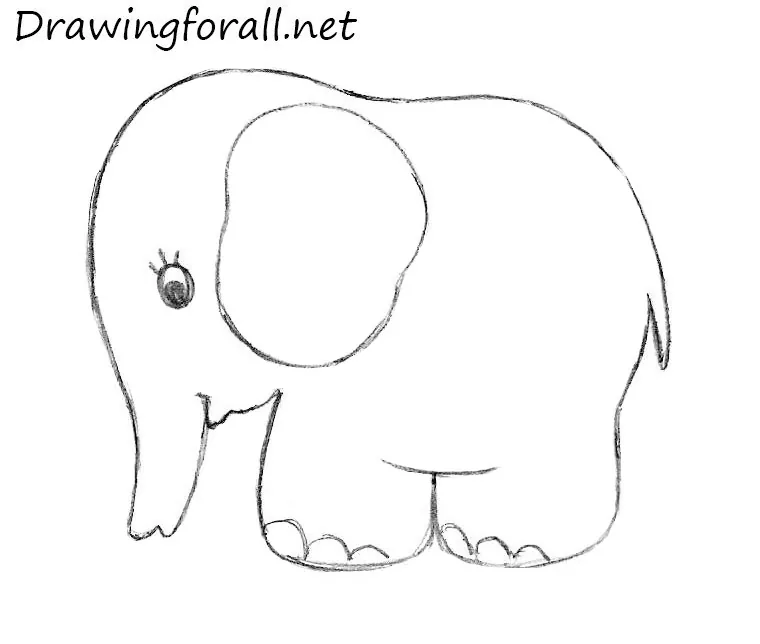 Hello everyone, today we have prepared a lesson for aspiring artists, which explains how to draw an elephant! As all other tutorials from the section "For Beginners" (for example the tutorials about how to draw a rabbit or how to draw a teddy bear), this tutorial will be very simple consists of simple geometric shapes. So, let's start this drawing lesson!
Step 1
At first draw a circle as a guide for the head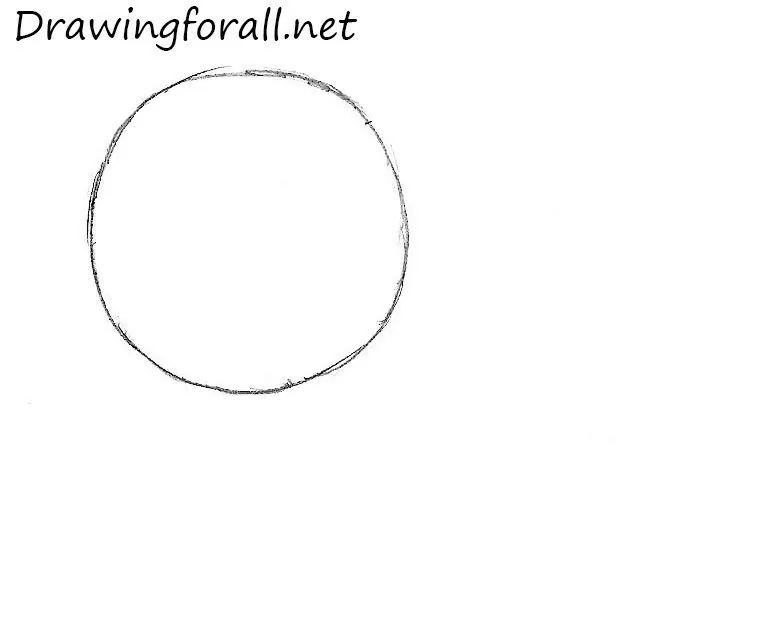 Step 2
Now draw the second circle, a little larger than the first.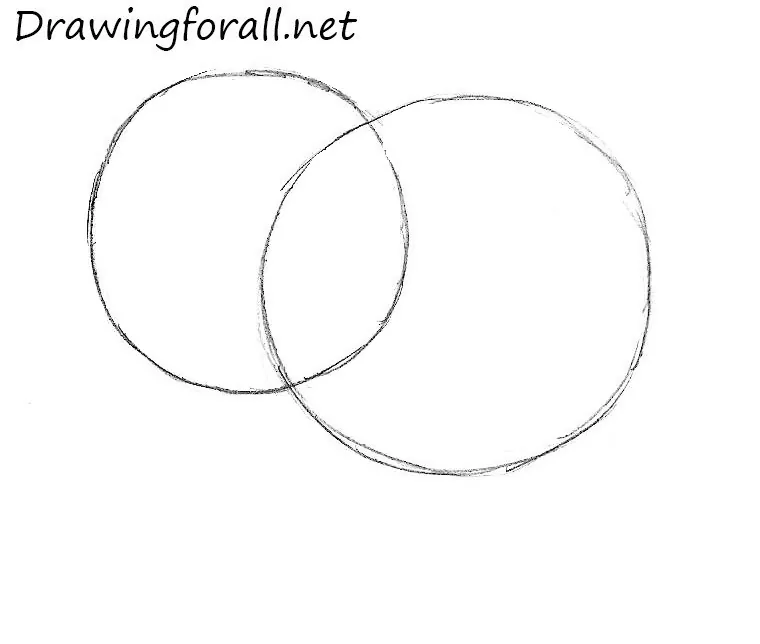 Step 3
Now, using curved lines draw the trunk. To the right of the nose draw the mouth.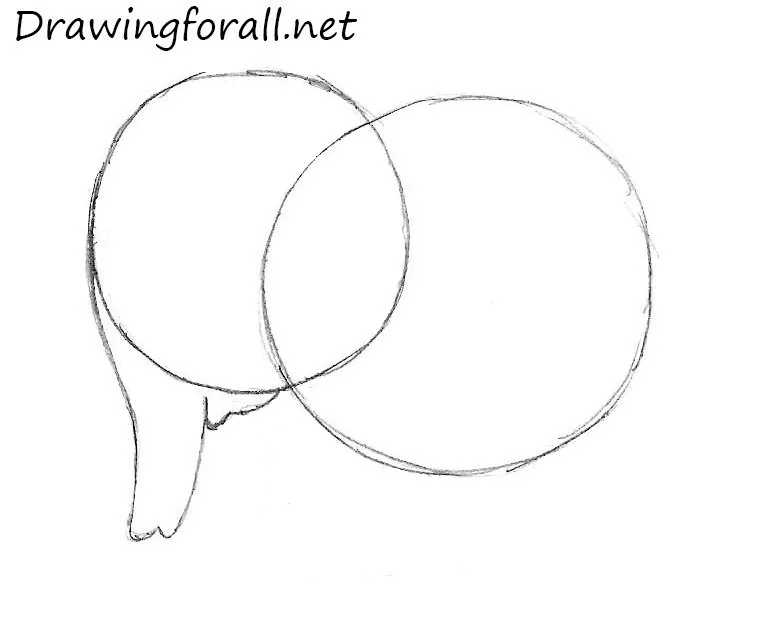 Step 4
Using two large rectangles with rounded corners draw the legs.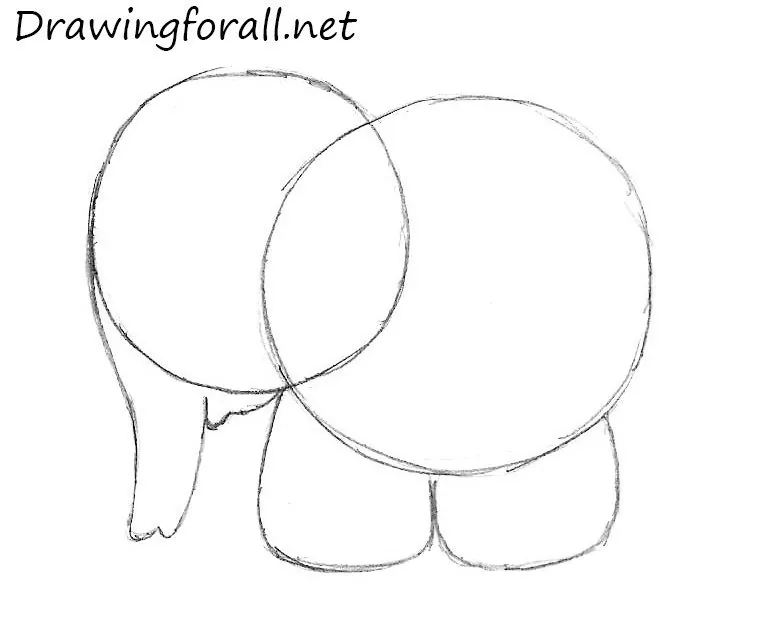 Step 5
Now erase all unnecessary guidelines and draw the tail.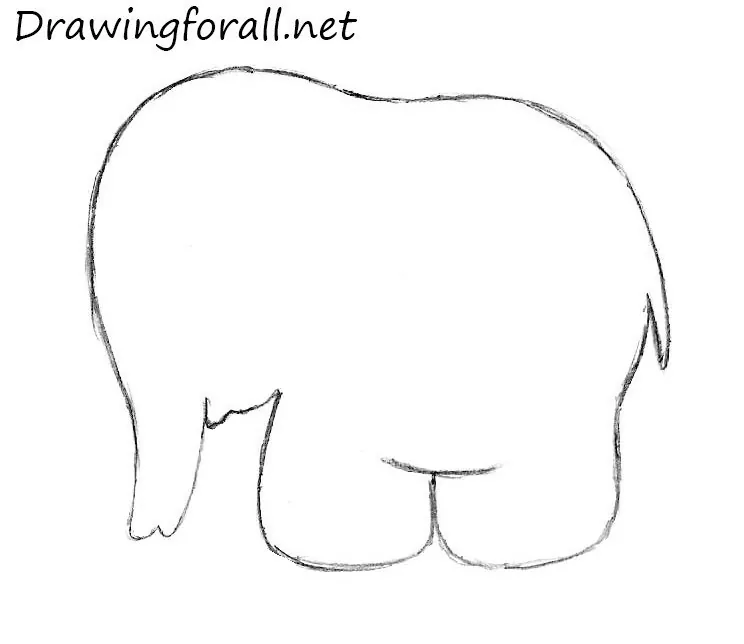 Step 6
Using an oval draw the eye and ear. Draw black pupil and add some eyelashes to the eye.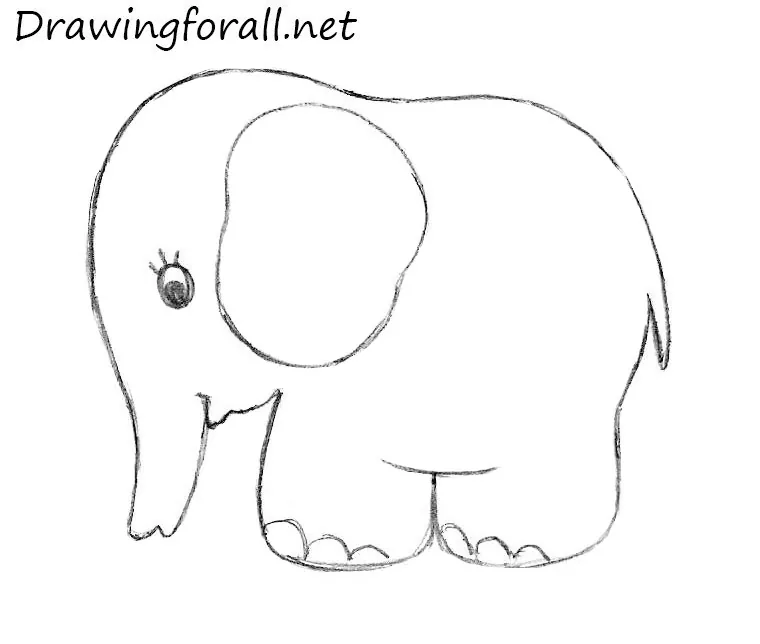 It was a super simple drawing lesson about how to draw an elephant for kids. We hope you enjoyed this tutorial. Stay tuned and wait for new drawing lessons by drawingforall.net. Goodbye friends!