How to Draw a Worm from the Worms Game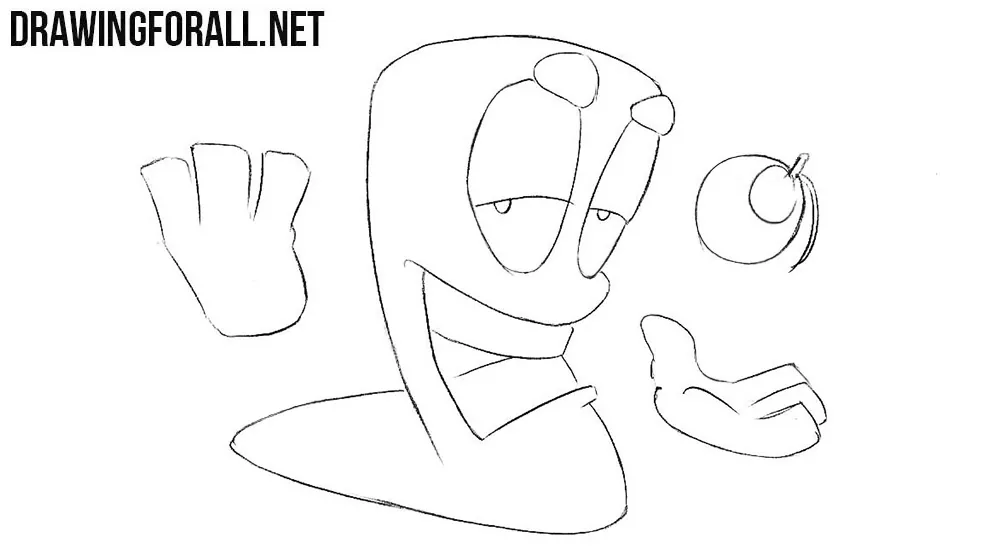 Our team of artists is very fond of playing different games. During studies at the university, we often played such a wonderful game as Worms. And today we want to show you how to draw a worm from this cool game.
Step 1
First of all sketch out the body of the worm with a flat top and narrow tail.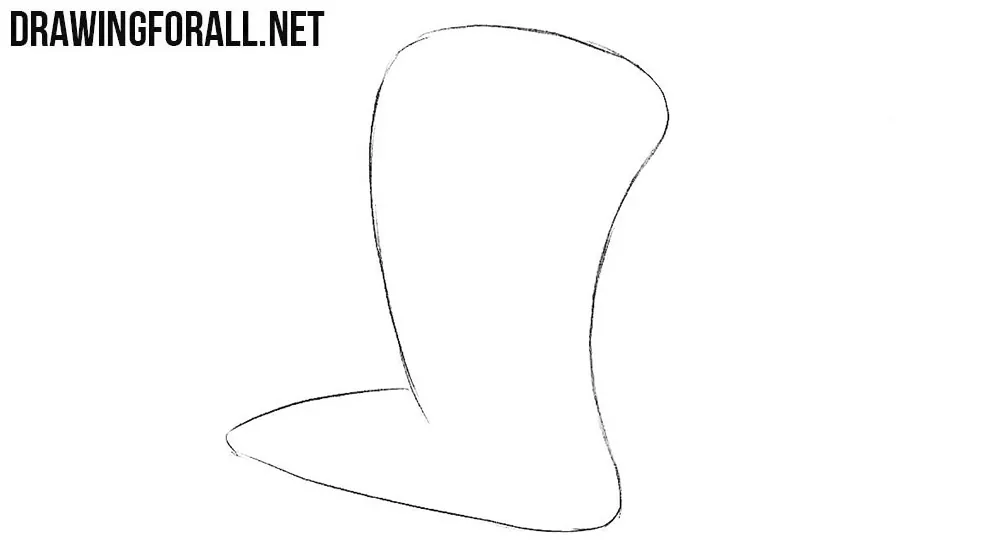 Step 2
Now sketch out the palms that seem to fly in the air.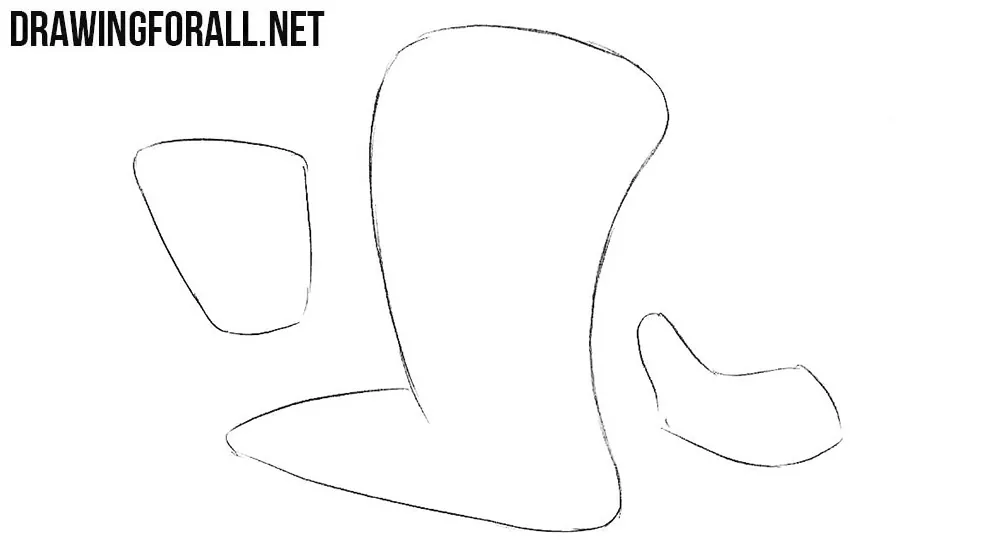 Step 3
Sketch out the eyes, eyebrows, a smiling mouth and a circle above one hand.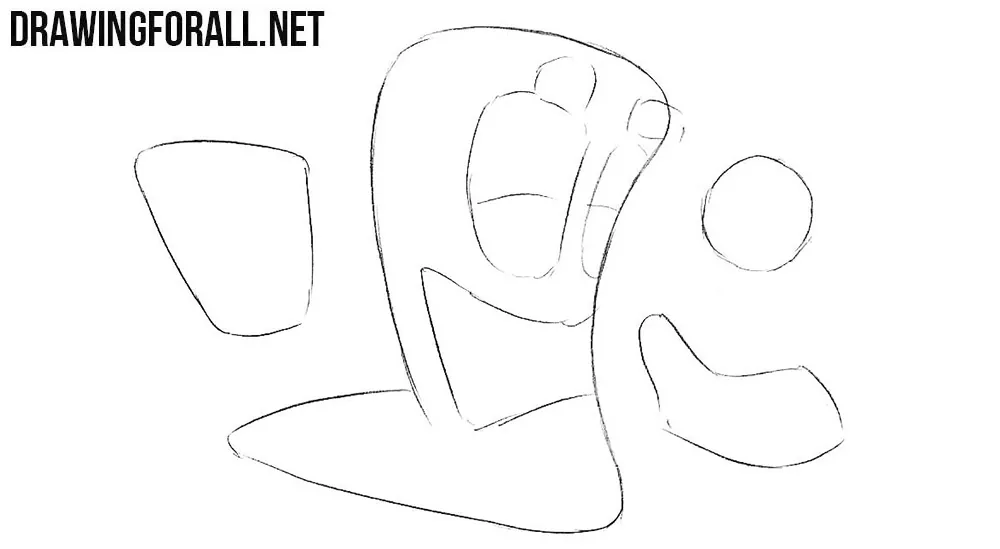 Step 4
Now, with the help of clear lines draw out the outlines of our worm, detail fingers and a grenade.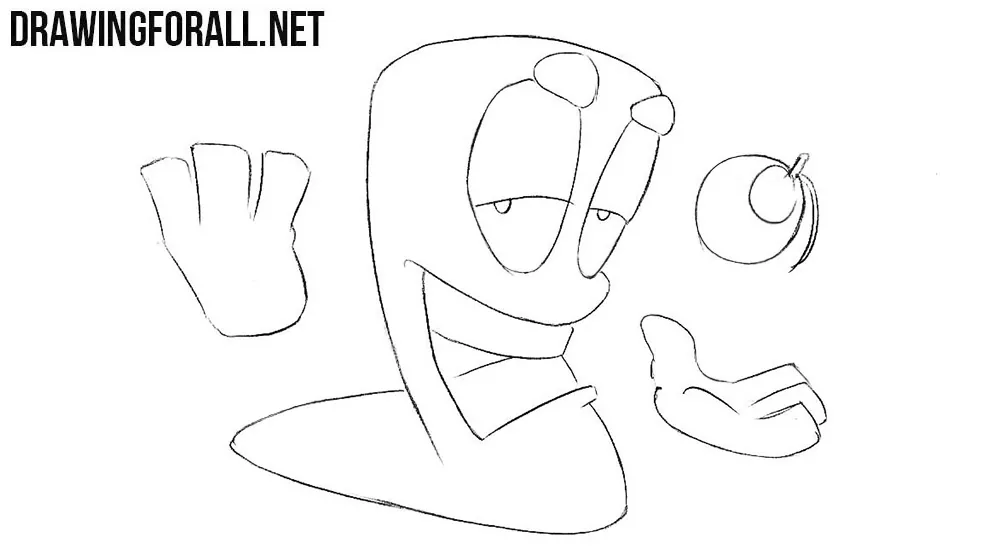 We hope that this lesson was not only simple but also fun. Write in the comments that you think about this and all other articles on our website. Thank you all for reading us.