How to Draw North Star from Marvel
Hello! Today we will show you how to Draw North Star from Marvel.
Step 1
First we will draw a figure consisting of sticks and circles. The position of the character is very good for drawing. We can use the usual rules for drawing a male figure.You can read this rules in this drawing tutorial (step 1).
Step 2
Here we will draw the facial lines. After that, we will sketch out the neck in the form of a cylinder. Draw the body which narrows from the chest to the pelvis area. Then add volume to the arms and legs using simple cylindrical figures.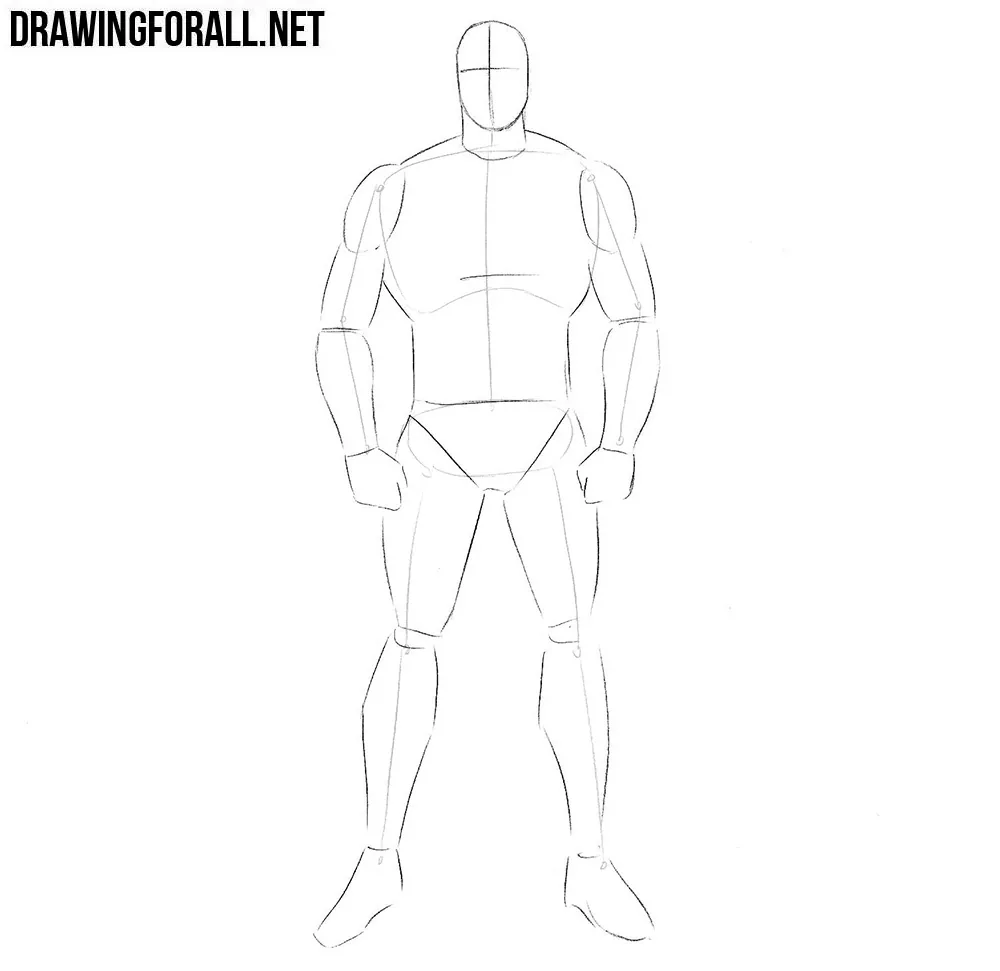 Step 3
Let's outline the contours of the hairstyle. Also in this step we will draw face features using short strokes.
Step 4
In this step we will erase unnecessary guide lines from the face. After that, we will draw the face features in detail.
Step 5
Now we need to outline the contours of large pectoral muscles. Also in the same step we draw the final contours of the hands.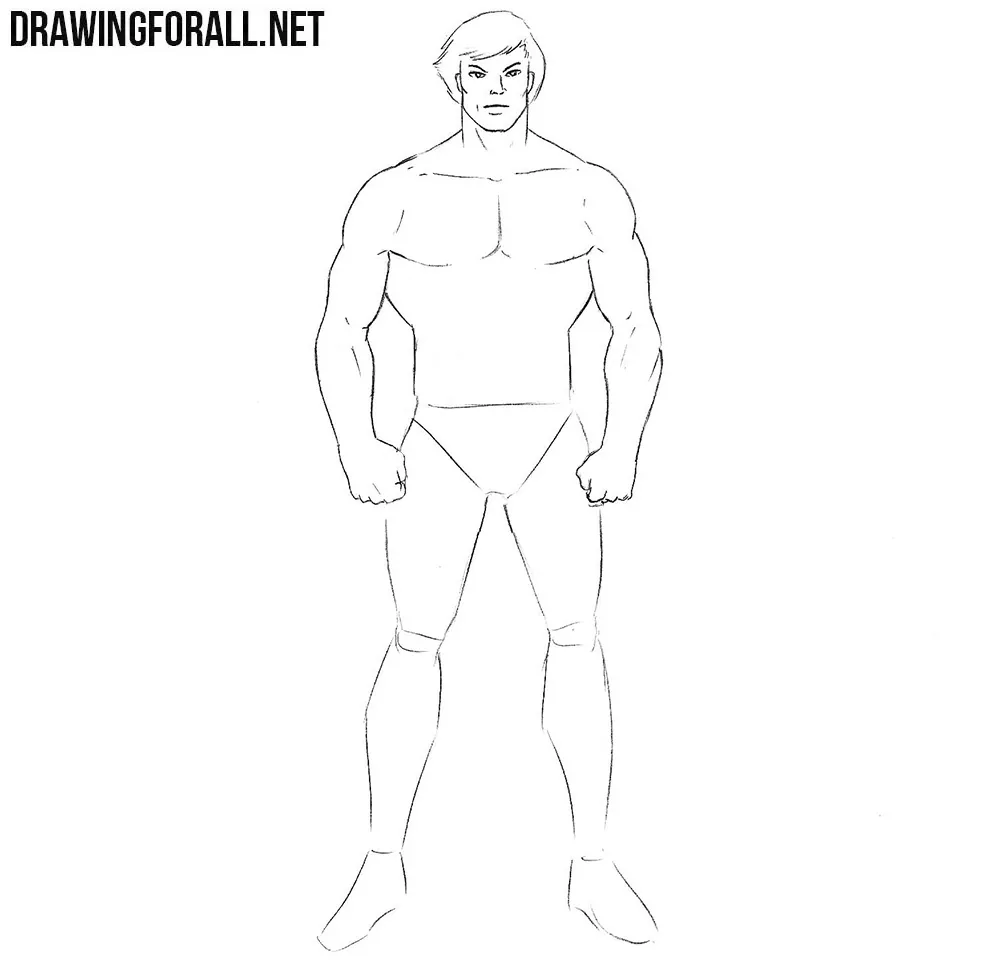 Step 6
This will be a very simple step. Here we will erase superfluous guiding lines which are located in the area of the pelvis and legs.
Step 7
And in the final step we will draw patterns on the North Star's uniform.
It was a drawing lesson of the not very famous character from Marvel comics. However, there are several interesting stories where he played a key role. We hope that you enjoyed this drawing tutorial. Goodbye!