The future has come, right? You may not agree with this, but nevertheless we have one of the most important attributes of the future. We are talking about virtual reality headset. A few decades ago, people could only dream of such a device. Today, many can try on this cool thing and enjoy the virtual reality.
So let's start this lesson on how to draw a VR headset step by step!
Step 1
First, draw the contours of the case and strap. The corpus of our device looks like a large volumetric quadrilateral figure with smoothed corners.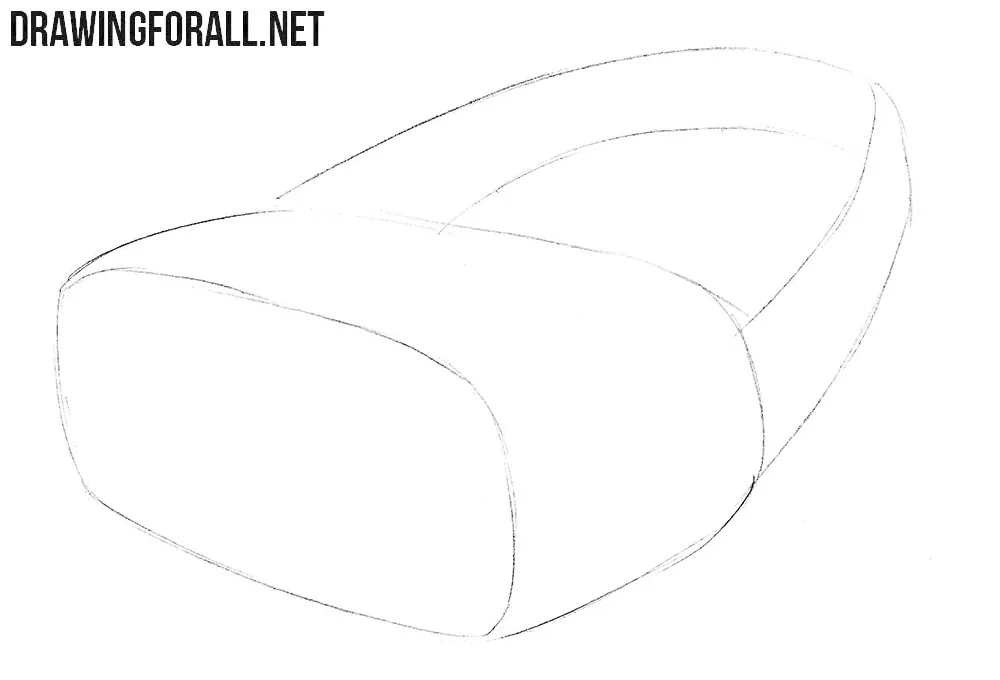 Step 2
You can see this step and think that there are too many details here. In fact, here you should draw two edges on the front and rear of the corpus.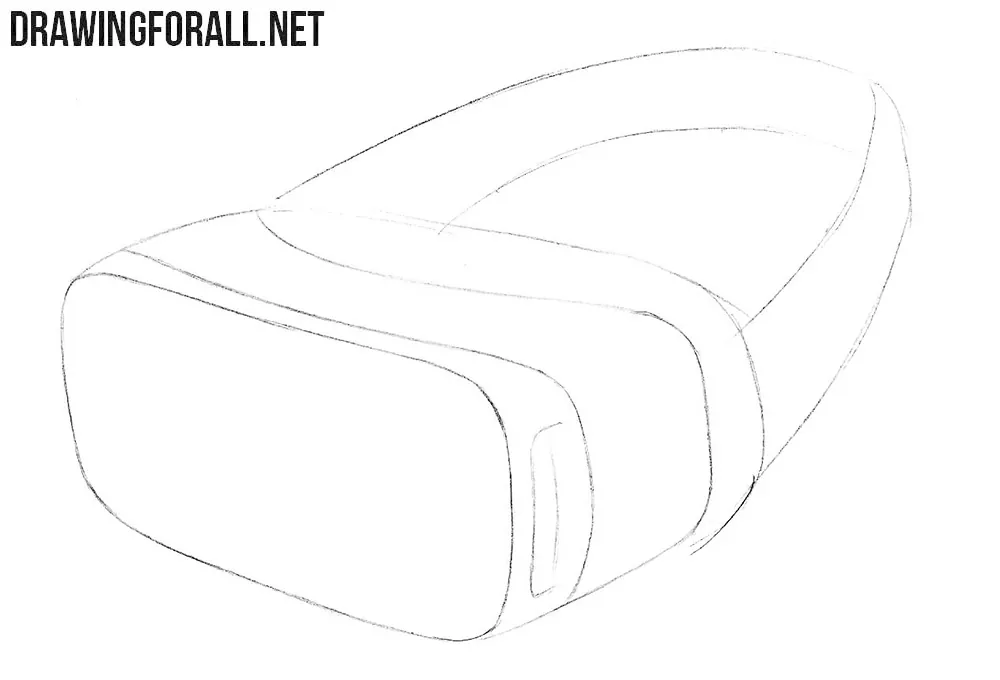 Step 3
Add a few lines on the strap. These are buckles that help adjust the strap length. You may notice that all vertical lines are only on the right side.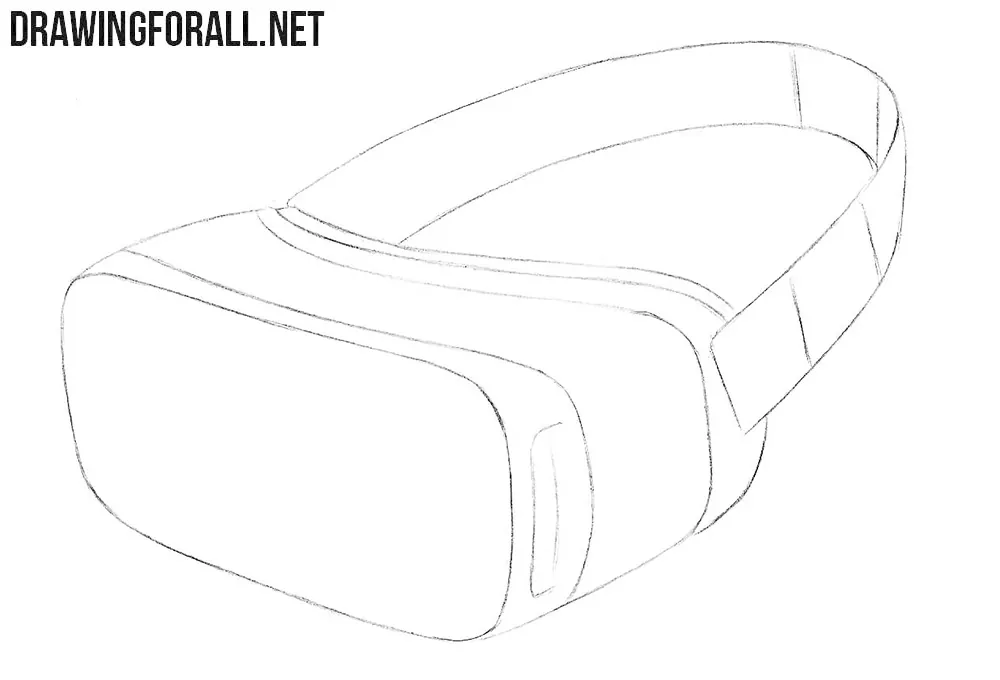 Step 4
Let's make our VR headset more realistic. We mean the appearance of the device, of course. So we draw a very light pale shading on the bottom of the device and in some parts of the strap. At the end of this step, draw a pair of oblique lines on the front of the VR headset.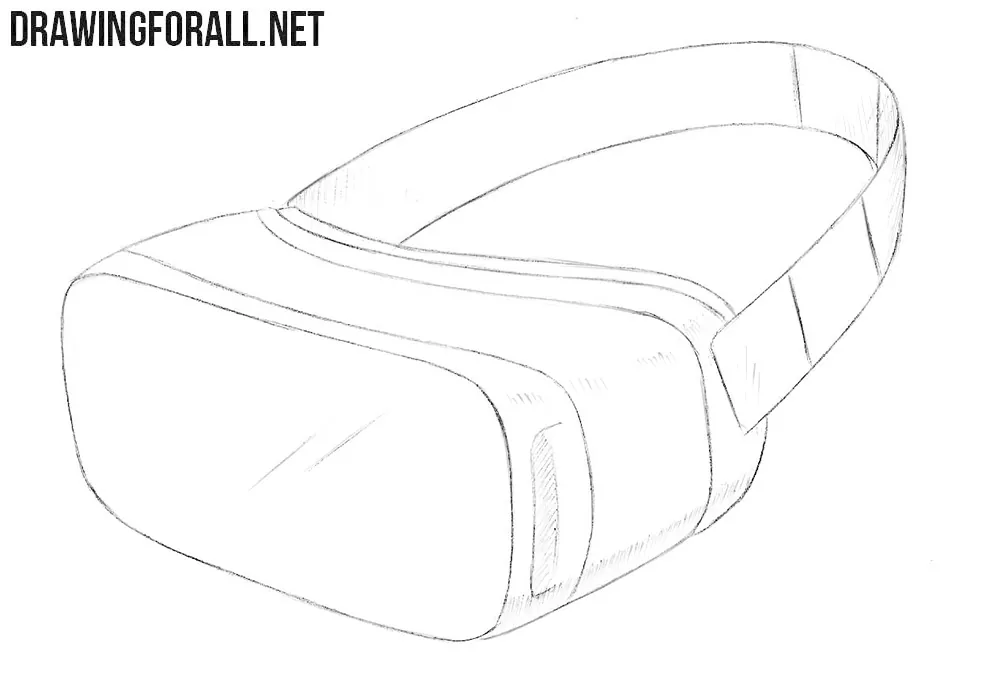 Today we drew a thing that was always associated with the future. We are happy to finish this lesson, because it is time for us to jump into our air car and fly into the smart house. See you on our site!