How to Draw a Sony Playstation 4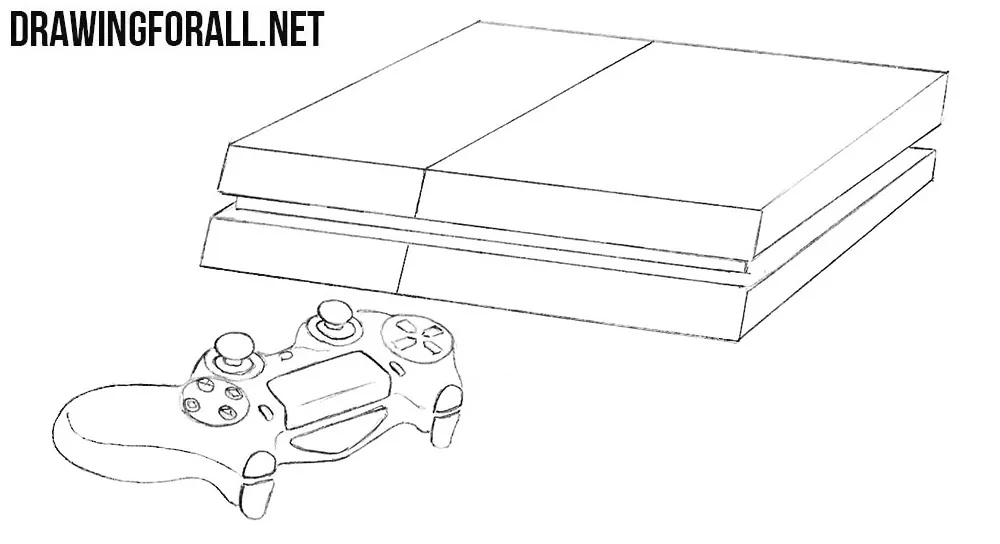 Nowadays, there are many different gaming consoles, but the main struggle is between Sony PlayStation and X-Box. And we decided to draw both of these consoles, so meet the lesson about how to draw a Sony PlayStation 4.
Step 1
The first thing to do is to draw a body of PlayStation in the form of a three-dimensional rectangle with bevelled edges.
Step 2
Now sketch the outline of the controller (visit the lesson on how to draw a gamepad, in order to learn more about this).
Step 3
Draw the stripes on the console body as shown in our example. Then add the buttons on the controller.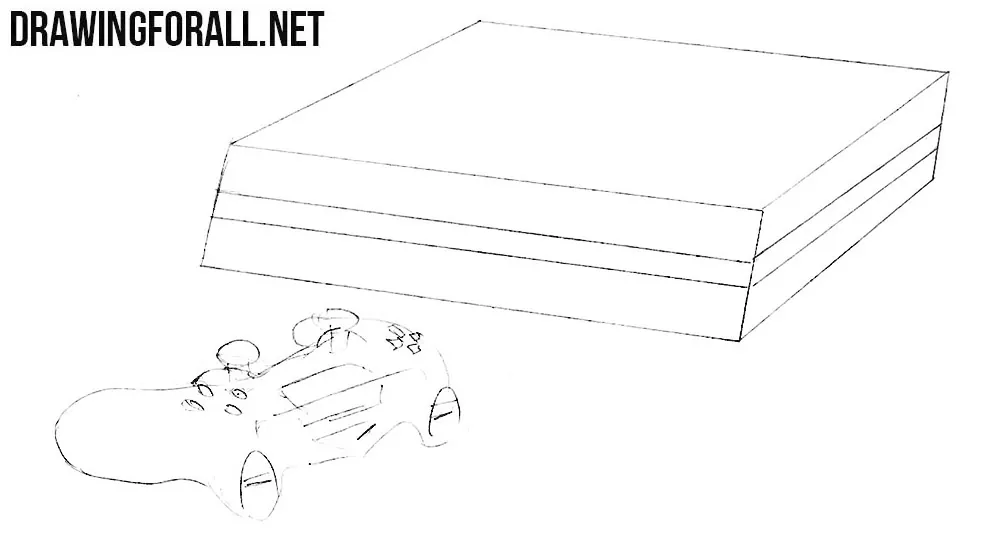 Step 4
Using straight and clean lines draw the body of PlayStation, removing all unnecessary lines.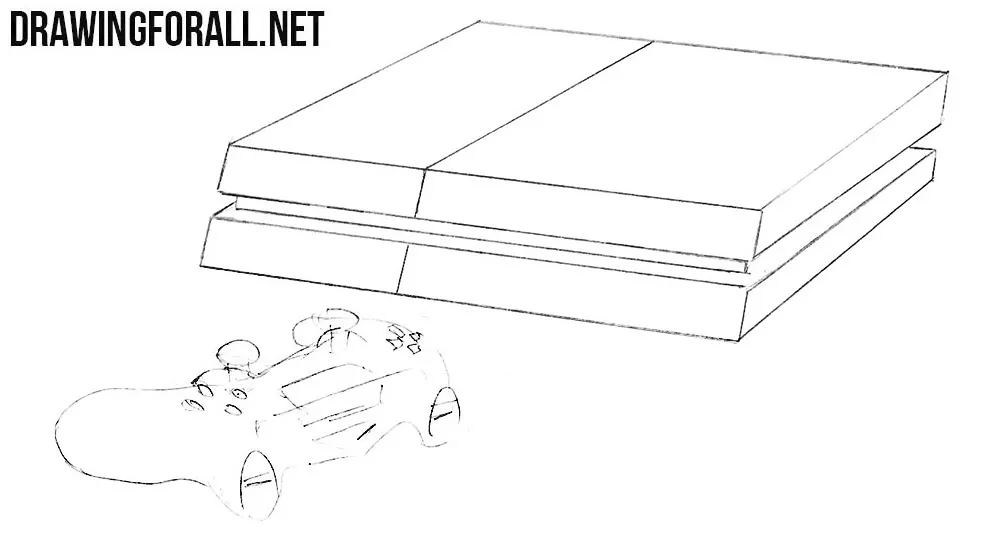 Step 5
Now we draw all the details of the controller. Try not to get confused in the location and shape of the details.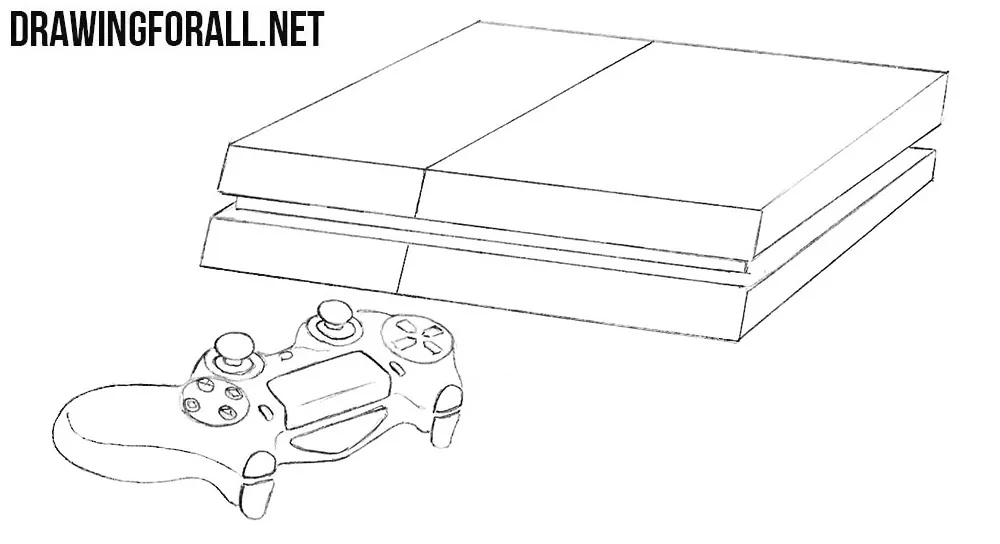 The lesson about how to draw a Sony PlayStation was not as complicated as it seemed. If you liked this lesson, then most likely you will like our lessons about other game consoles, for example about Super Nintendo or Sega Mega Drive (aka Sega Genesis).