How to Draw an Xbox Controller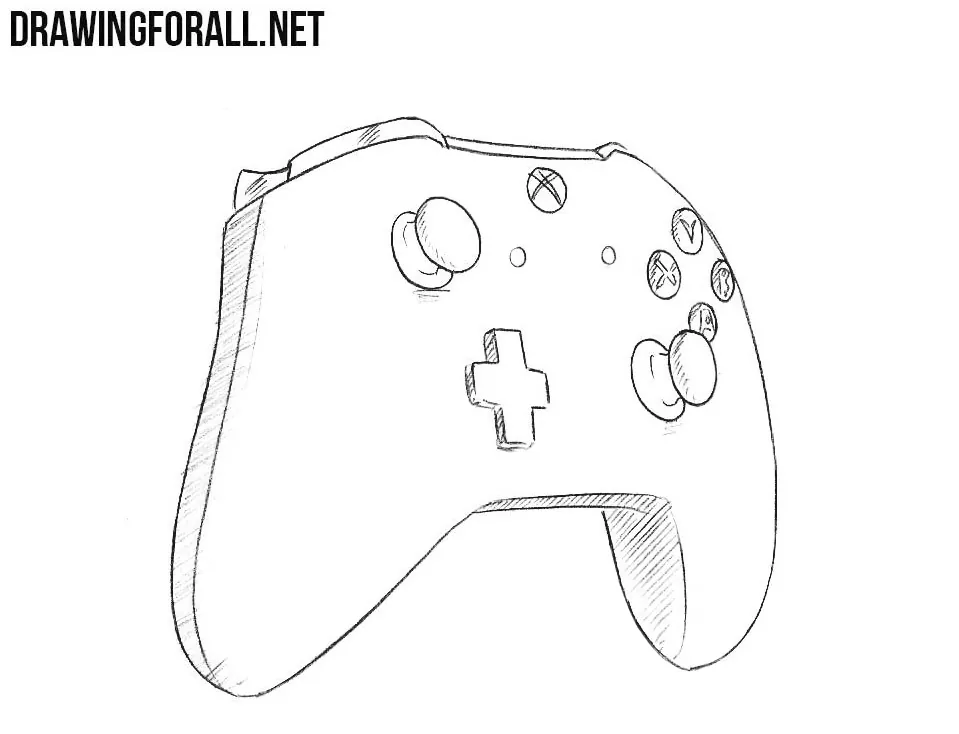 Hello everybody. Today we will show you how to draw an Xbox controller. By the way, let's remind that in one of the previous lessons we showed you how to draw a gamepad based on the example of DualShock 4.
Step 1
As in that lesson about the gamepad of Sony PlayStation, we begin this lesson with the basic contours using light lines.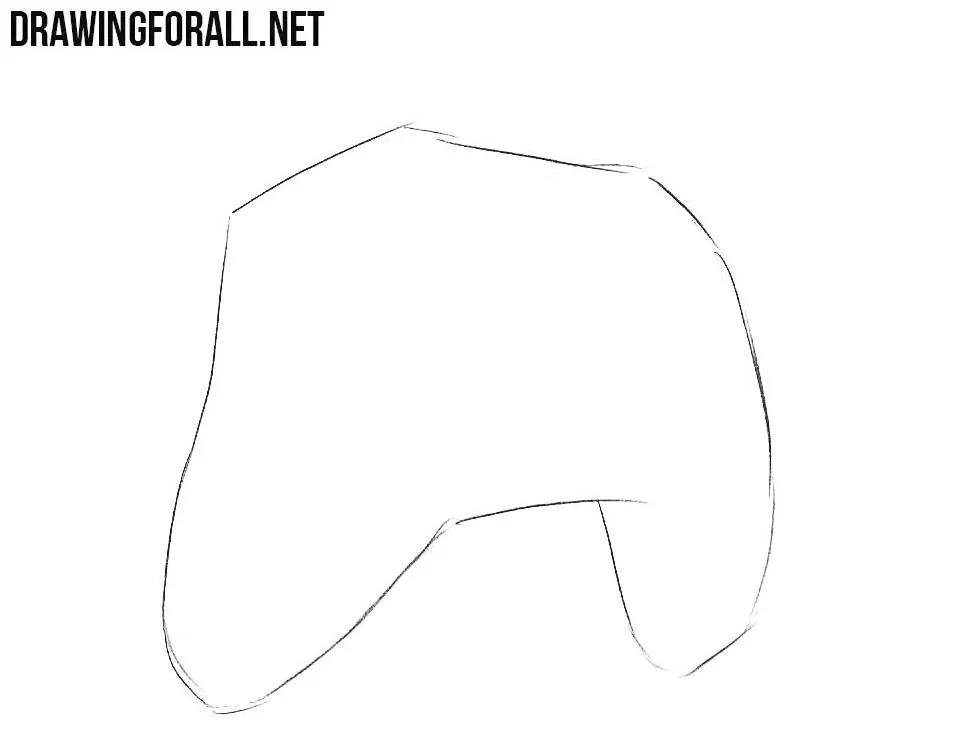 Step 2
In the left part sketch out the cross and stick, on the right side draw four round buttons and one more stick. In the upper part draw the home button.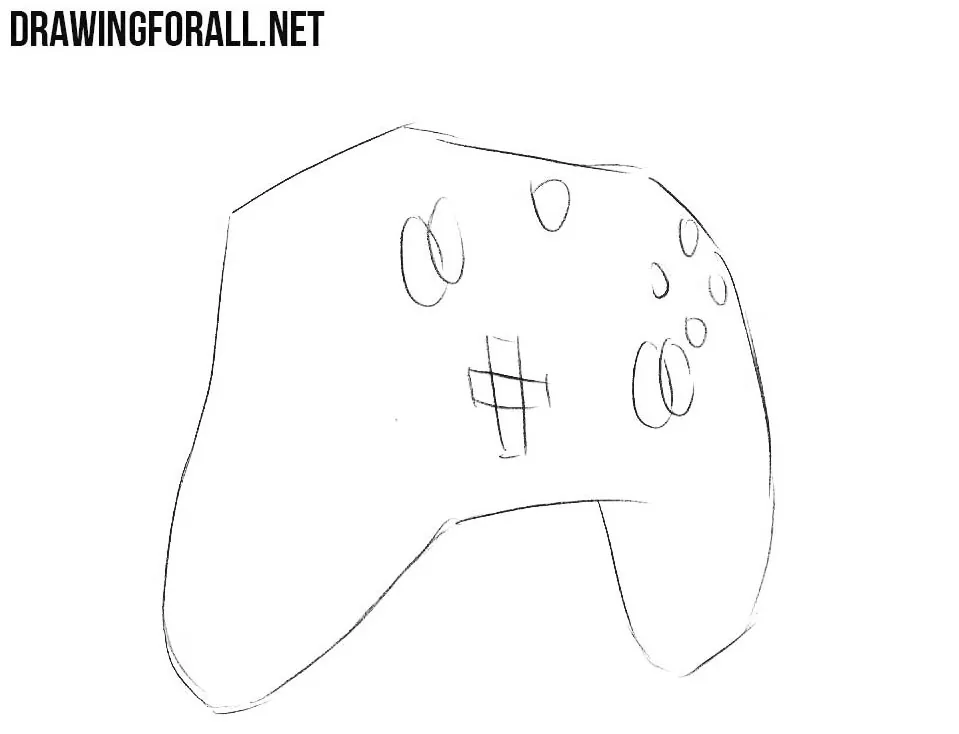 Step 3
Now using very clear lines and draw out all the controls. Make the buttons three-dimensional as in our example. Add letters to the buttons.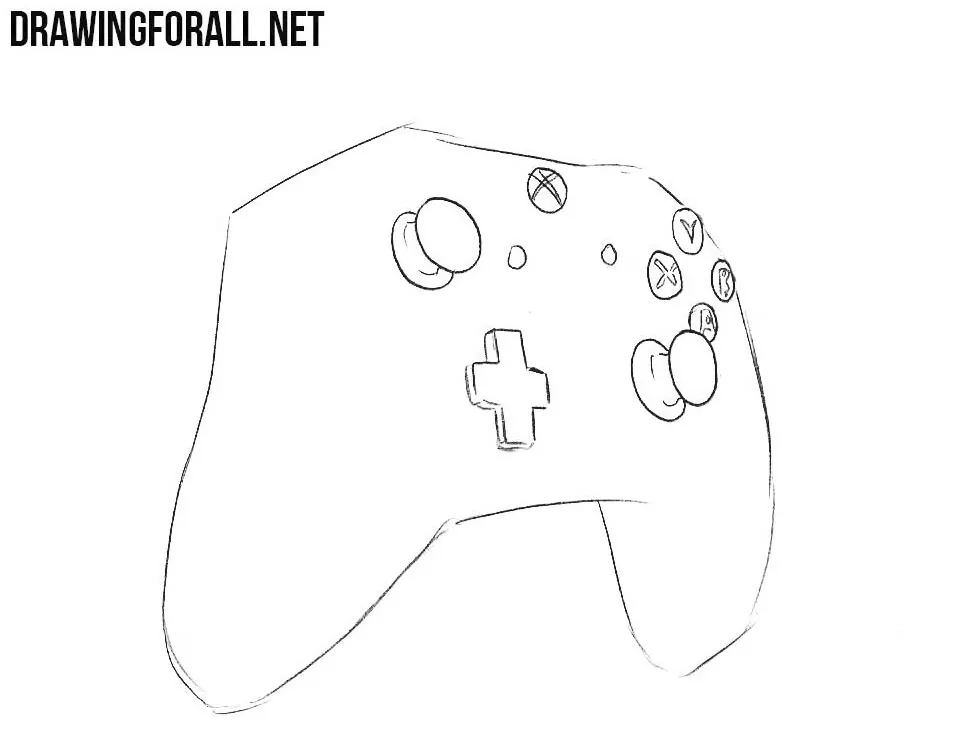 Step 4
Now draw the contours of the controller and triggers at the front.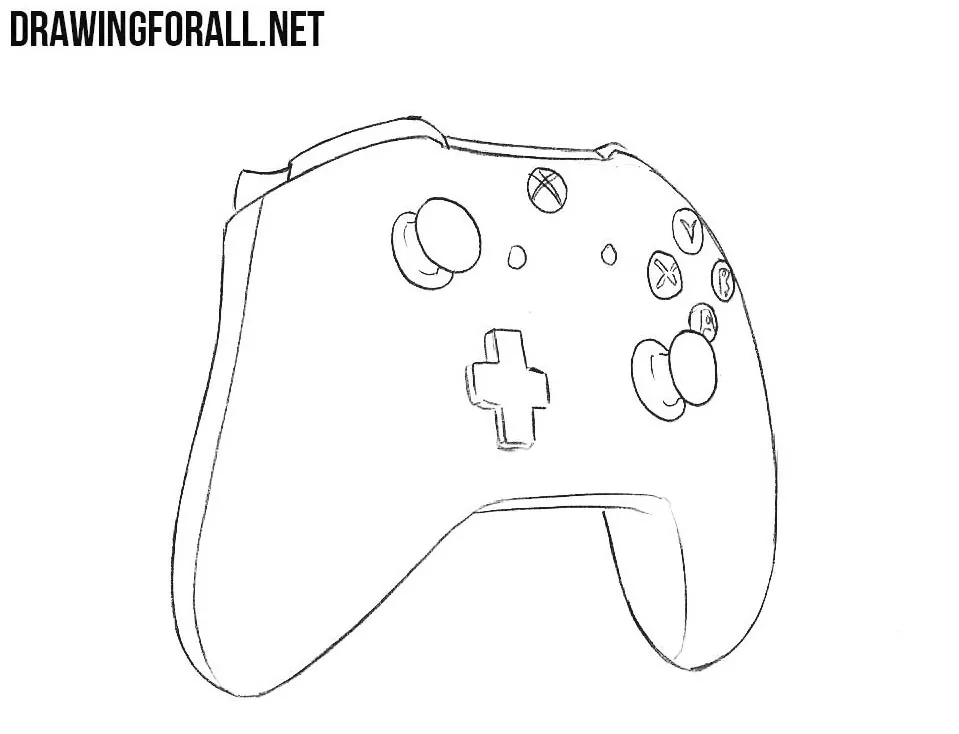 Step 5
The drawing is almost ready. Let's make the Xbox controller drawing more three-dimensional using hatching.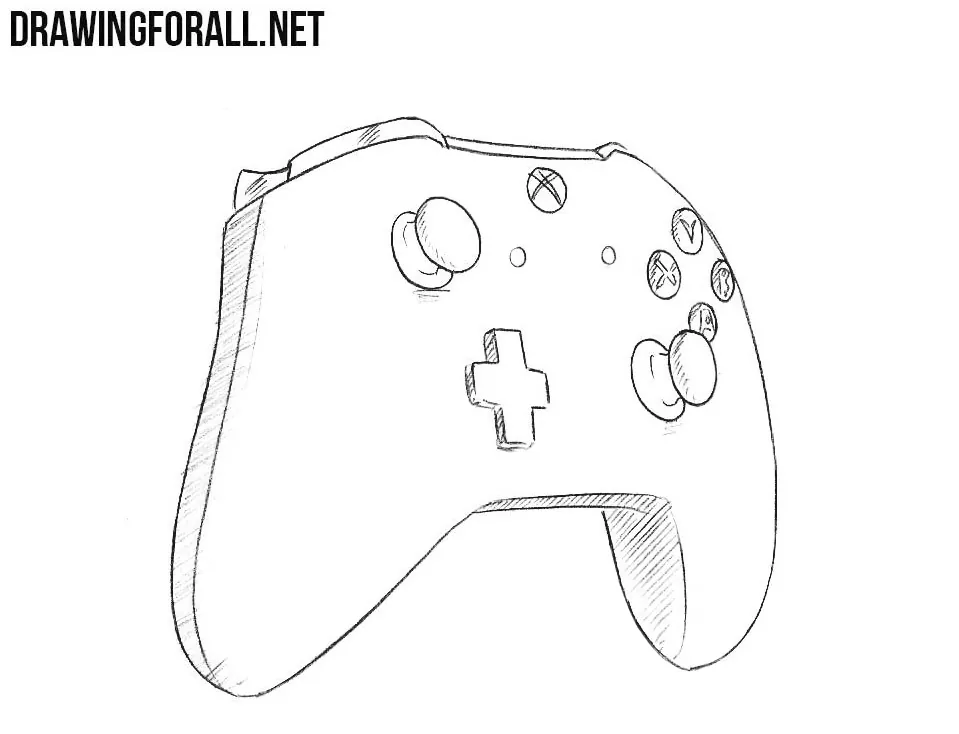 Our category "Electronics" was supplemented with one more drawing lesson. And soon this and all other categories will be replenished with a huge number of new lessons.