How to Draw a Pencil Sharpener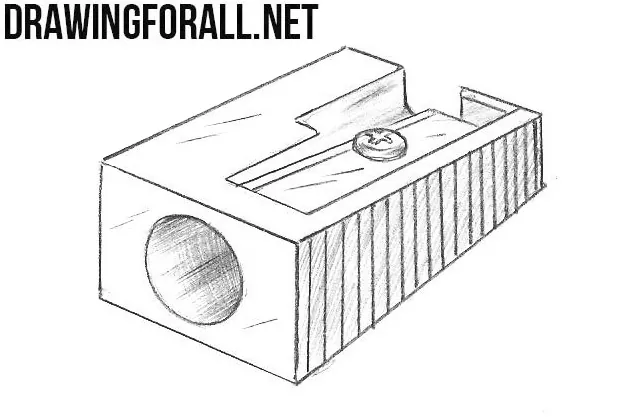 Hello dear artists. We have a lot of different drawing tutorials, but strangely enough we still don't have tutorials about the most necessarily things for any artists. So today we decided to fix it and present this drawing lesson about how to draw a pencil sharpener.
Step 1
First things first draw out the general outlines of the pencil sharpener. Note that it should narrow to the back.
Step 2
At the upper part draw out the opening for the blade and outgoing shavings.
Step 3
In this step draw out the blade itself and screw that holds the blade. By the way, if it is too hard to draw all this lines you can use a ruler. But of course it will be great if you can draw straight lines without it.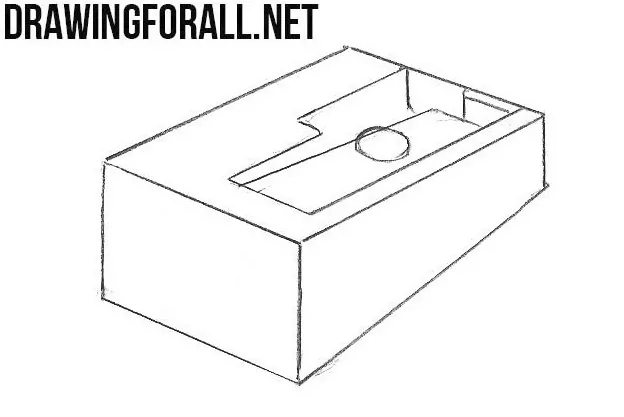 Step 4
Continue the drawing tutorial about how to draw a pencil sharpener step by step. And in this easiest step we just need to draw a hole for pencils in a shape of a circle or oval (depending on the viewpoint).
Step 5
So the tutorial slowly comes to an end and to the point where we need to add shadows. Add dark shadows inside the hole for pencils and lighter shadows to the side of the of the pencil sharpener.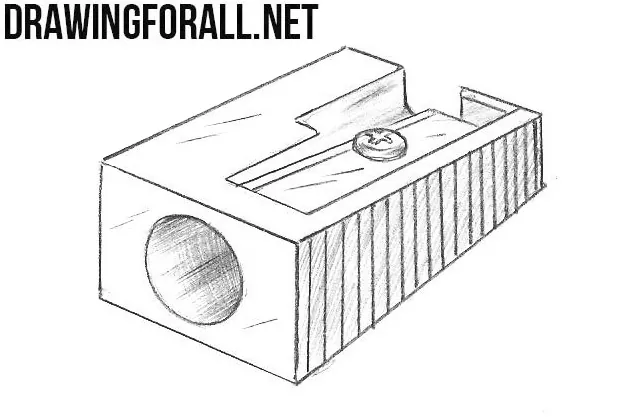 It was not the most complicated drawing tutorial but as a result we get such a realistic pencil sharpener. By the way if you want to find something on our site use "search" button at the top of the page. But if you didn't find it, then write about it in the comments section and we will make such tutorial.