Hello! Today we will draw Neko girl. You can also call her a girl with cat ears or cute girl cat anime. But one way or another it will be a new lesson of drawing chibi.
Step 1
First we will draw a circle. You can notice that every chibi drawing lesson on our site has exactly the same beginning.
Step 2
The next thing we will do is the drawing of the body. As you can see, the torso is very noticeably widening downwards.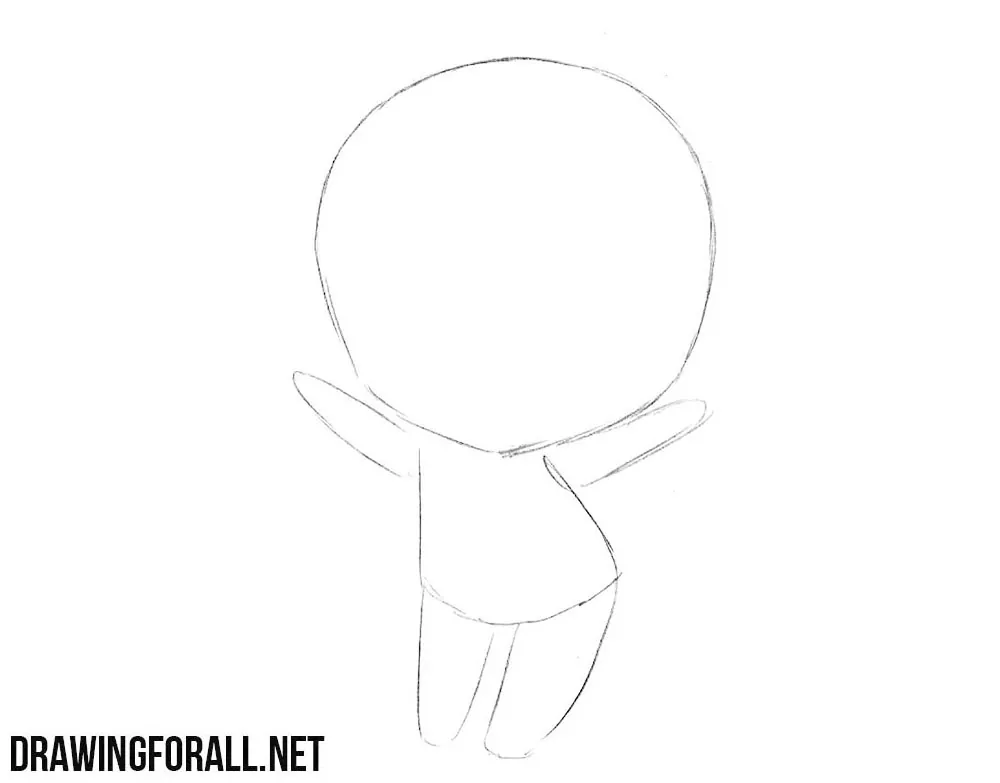 Step 3
Let's draw the line of the eyes. After that we will draw a hair and the ears.
Step 4
Erase unnecessary lines from the face. Draw eyes and mouth.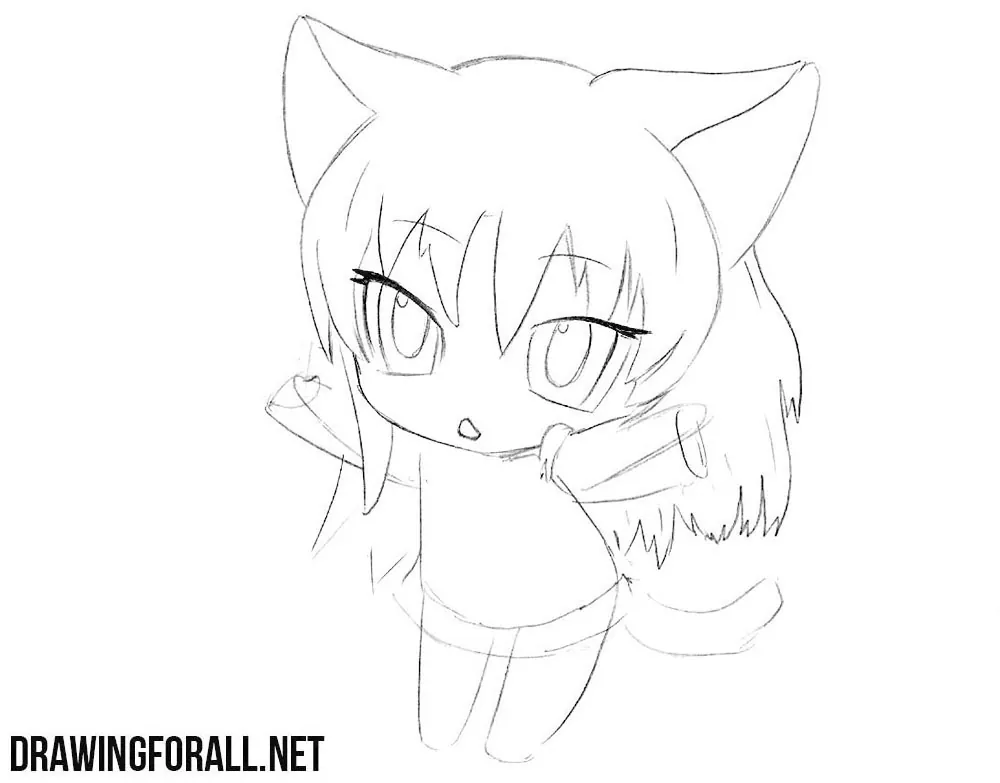 Step 5
And we have a last step in which we will draw the body in details.
So it was tutorial by DFA team in which we told how to draw Neko girl. We hope you liked it. Don't forget ti vist our website. Especially if you like Chibi style. So we see tomorrom on the next drawing tutorial. Bye-bye!