How to Draw a Beautiful Chibi Girl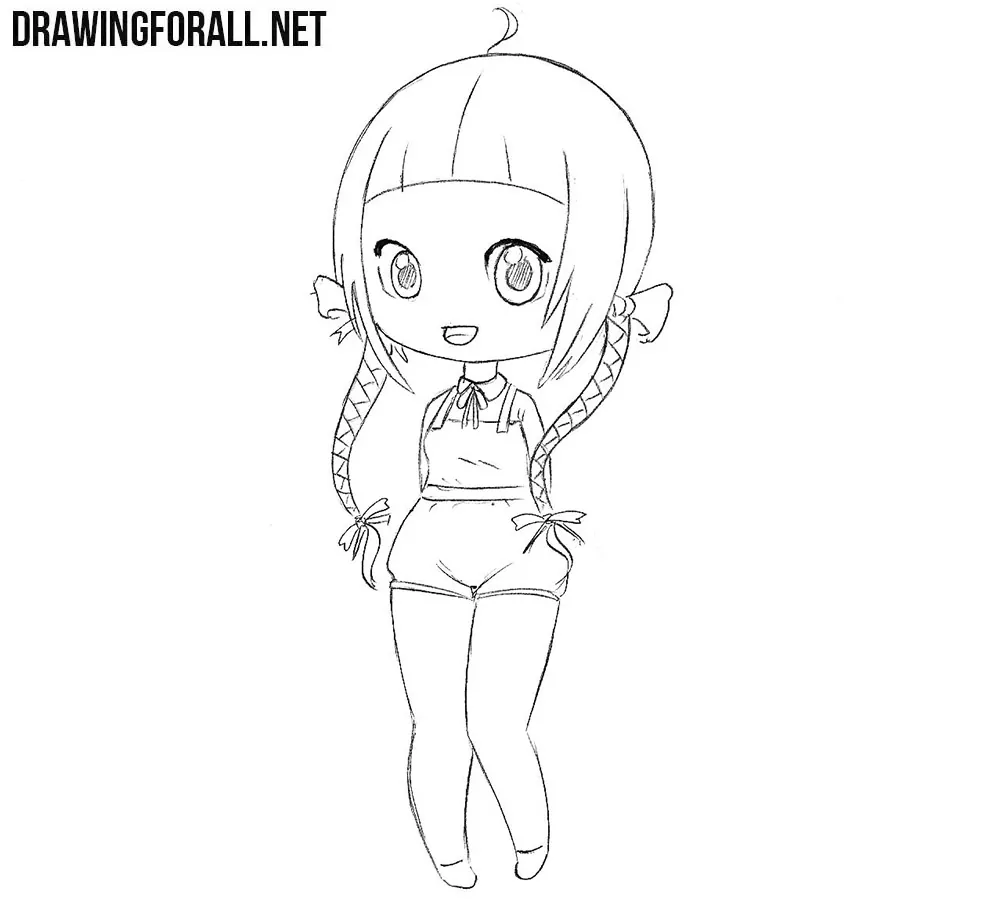 We noticed that our readers are very fond of lessons about the different characters drawn in the chibi style, and today we want to show you how to draw a beautiful chibi girl.
Step 1
Let's first of all outline the head of the beautiful chibi girl in the form of such a round figure. In order to make it easier for us to draw details of the face, here we will sketch two lines intersecting in the center of the face.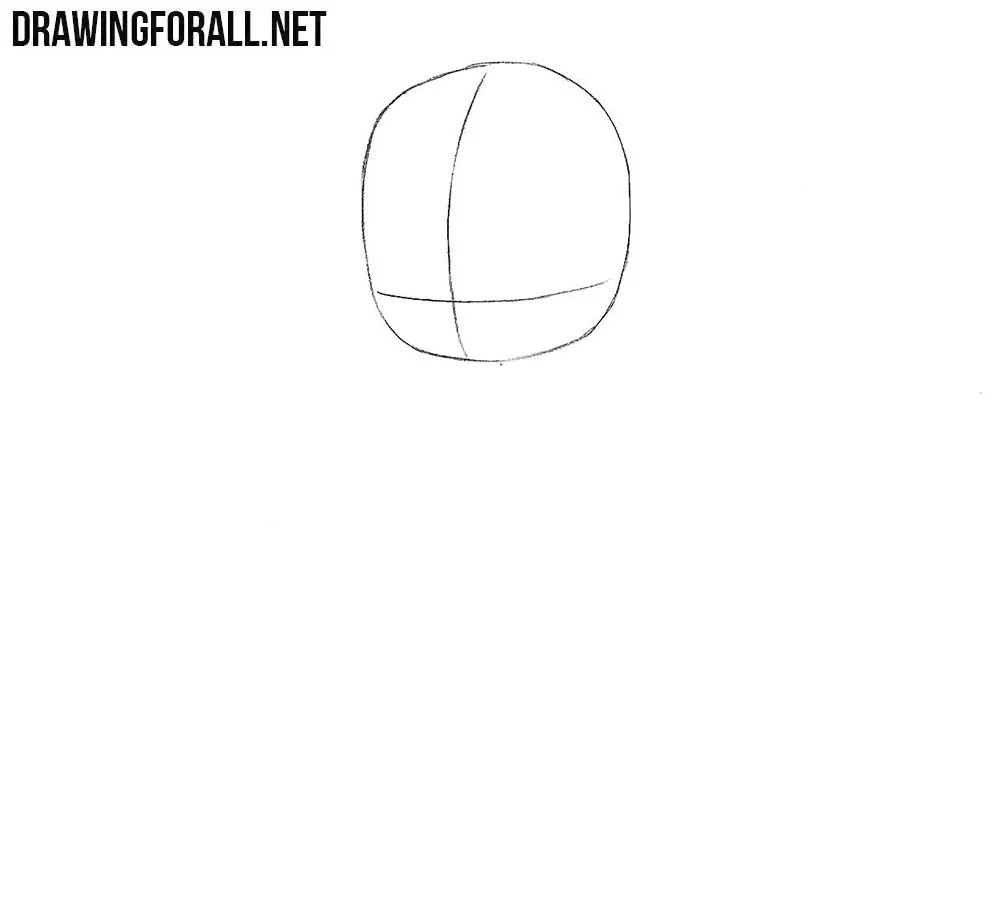 Step 2
Body of chibi people is usually equal in height to their head, but since today we decided to draw a more feminine image, the body of the beautiful chibi girl will be taller and less rounded. Mark the torso widening in the hips, rounded legs and arms hidden behind the back.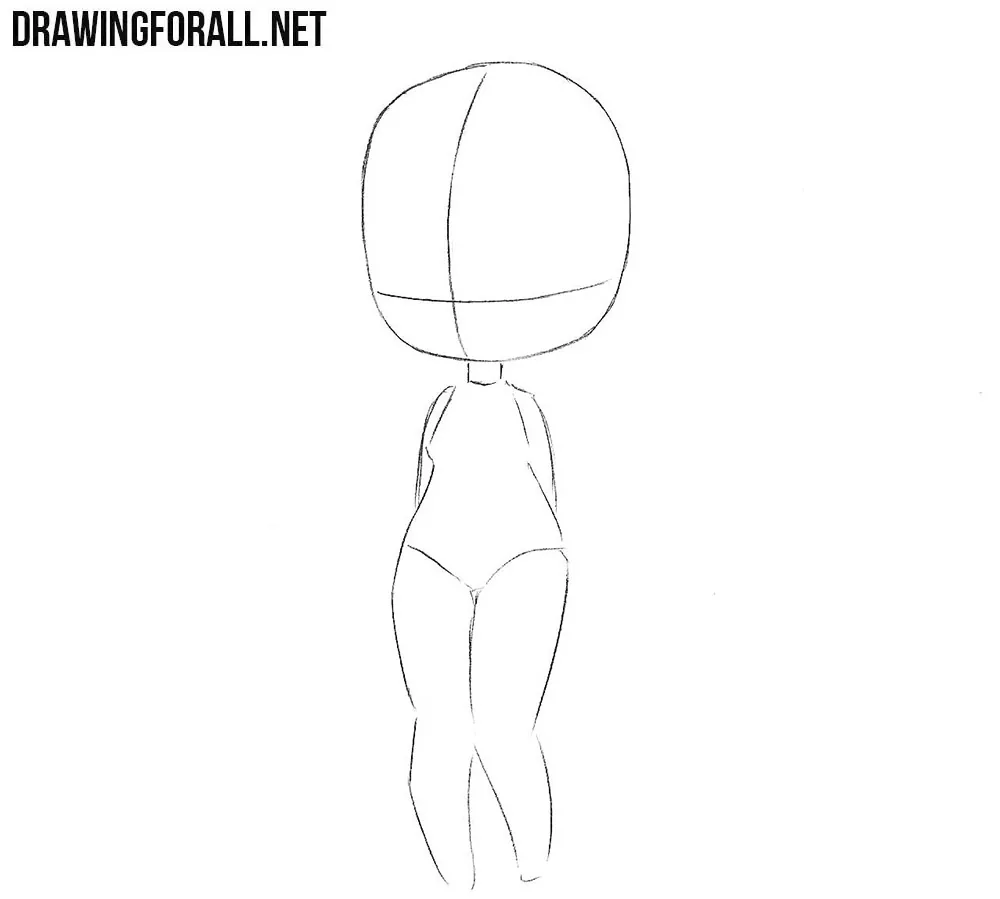 Step 3
Let's add the most basic details to the beautiful chibi girl drawing. On the head, we will sketch the large chibi eyes, mouth and outlines of the cute hairstyle. On the body sketch the outlines of clothing.
Step 4
Now let's take care of the details and start using dark and clear lines. Depict the outlines of large eyes, paint the pupils with hatching, leaving some glare in them.
Step 5
With the help of long and smooth lines depict the outlines of the face. Next, draw the smiling mouth and remove unnecessary guidelines from the face.
Step 6
In this step we will finish portraying the head of the beautiful chibi girl. Here we need to depict the outlines of the hairstyle and remove all the remaining guidelines from the head.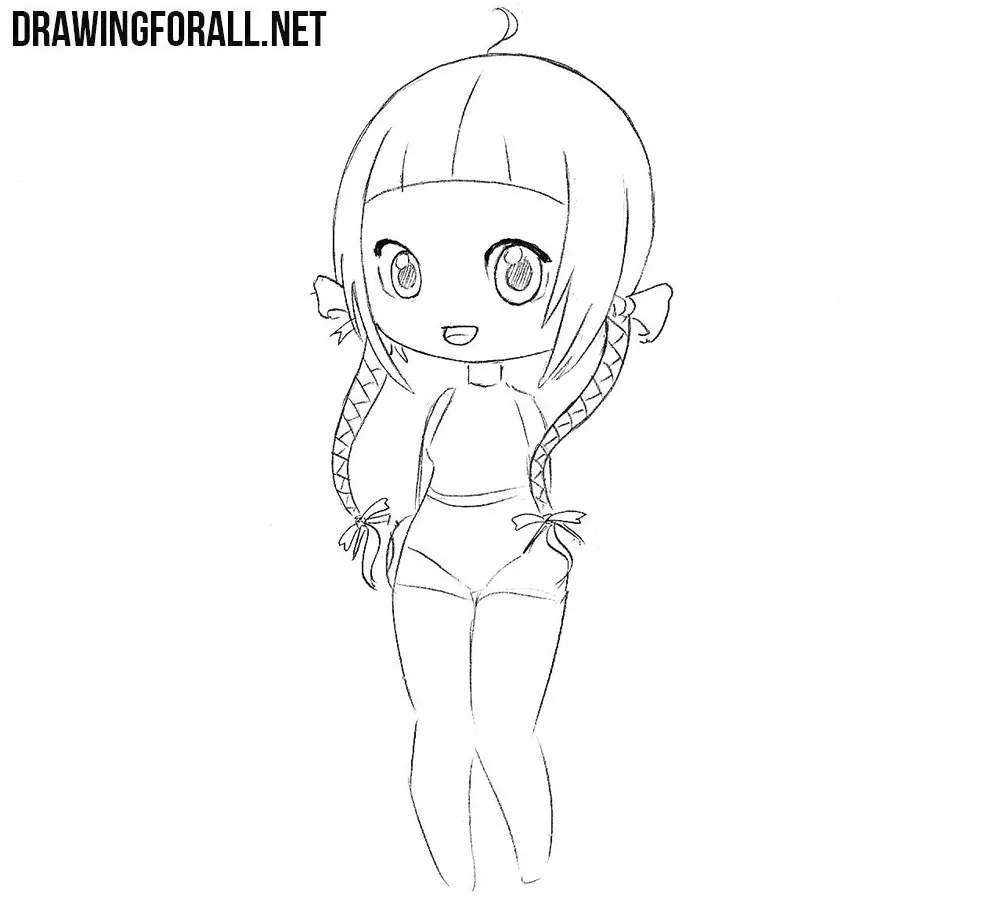 Step 7
Now let's get down to the torso of the beautiful chibi girl. Using clear lines draw the neck and outlines of clothing, taking into account the curves of the body under the clothes. By the way, do not forget to draw some folds of the fabric on the clothes.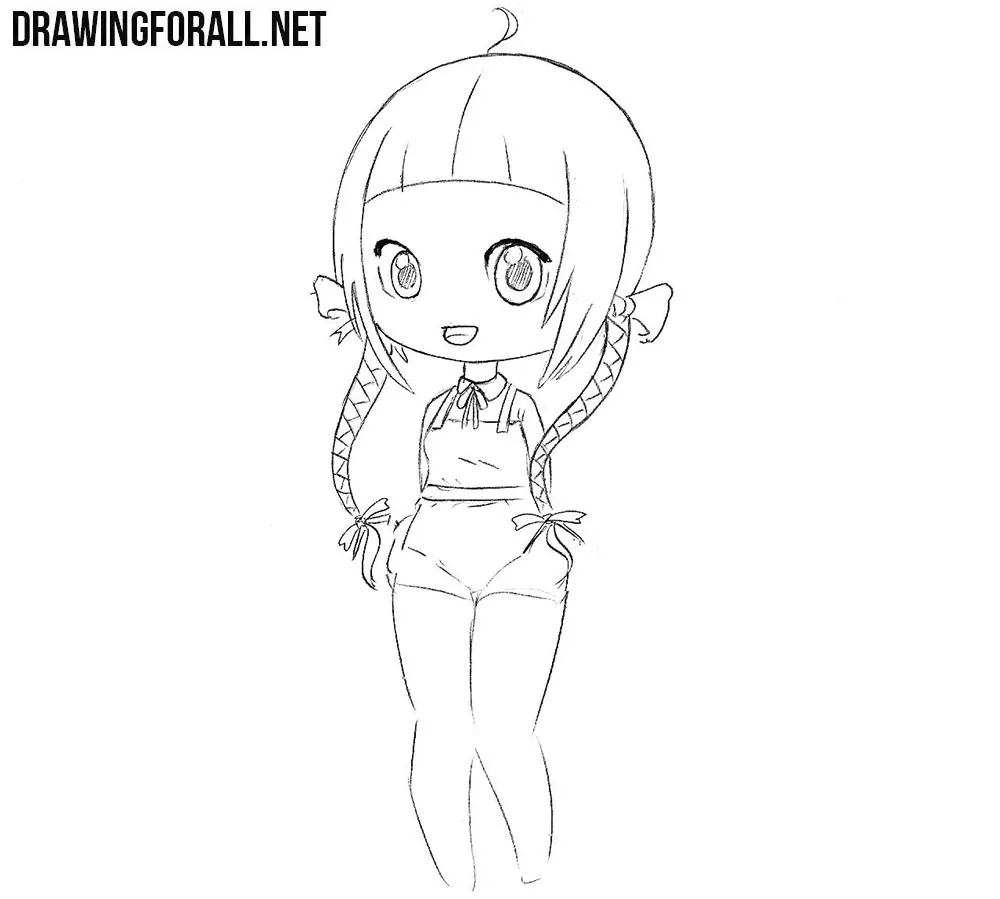 Step 8
Continuing the lines of clothing on the torso we will draw the outlines of clothing on the lower part of the body. Indicate the folds of fabric and draw the legs of the beautiful chibi girl with the help of long and smooth lines.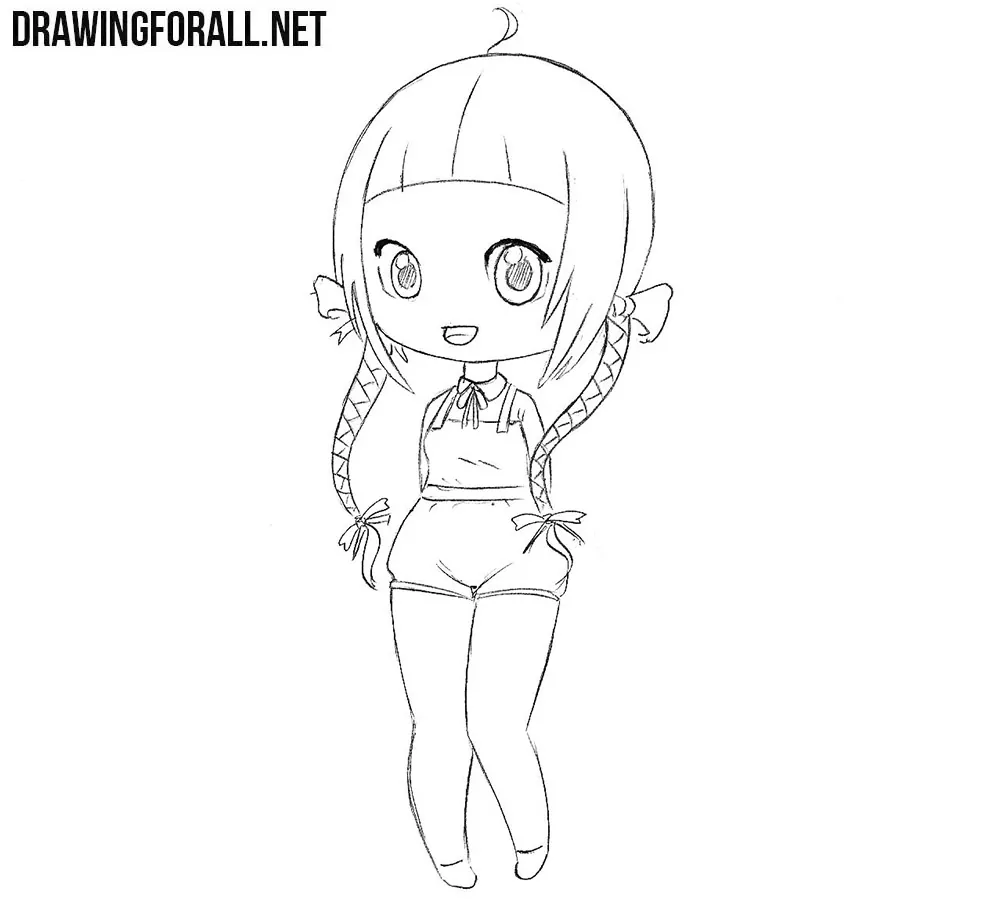 You can leave your beautiful chibi girl drawing as in our example, or add some shadows or color. If you liked this lesson, then go to the category called "Anime" on our website, there you will find a huge number of very nice and cute lessons on the subject of chibi. Or go to the "For Beginners" category, where you will also find a lot of very simple and informative lessons.