Hello dear artists! Another drawing lesson and another strange animal on our website. We have already drawn such strange creatures as a nosua, opossum and sloth, and in this drawing lesson we show you how to draw a muraena.
Step 1
In fact it is not difficult to draw muraena. At first sketch out an oval as a guide for the head.Then draw a line as a guide for the body.
Step 2
Muraena has very small eyes and very large mouth that full of sharp teeth. Thicken the body of muraena and sketch out the fin that goes from the head to the tail.
Step 3
Grab your eraser and delete all guidelines making all the lines sharp and nice. Also draw out the sharp teeth.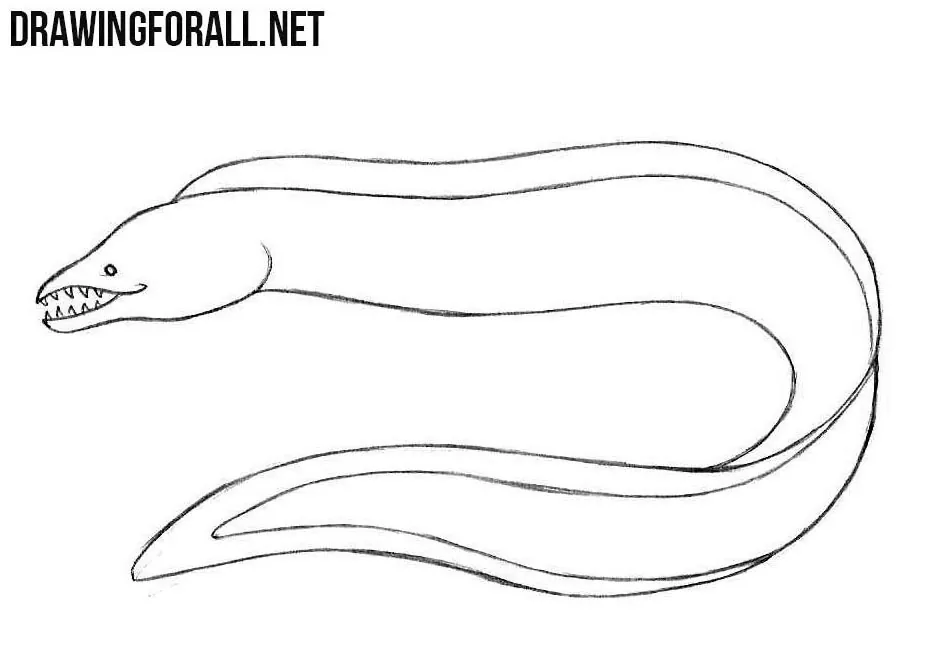 Step 4
Along the entire length of the body draw wide transverse lines. Draw short lines on the long fin and move the last step of the tutorial about how to draw a muraena.
Step 5
At first draw hatching on the vertical lines that we drew in the previous step. After that add shadows using light hatching.
It was a drawing tutorial about how to draw a muraena step by step. What drawing tutorial do you want to see on the pages of our site? Write your wishes here or in our pages in social networks.