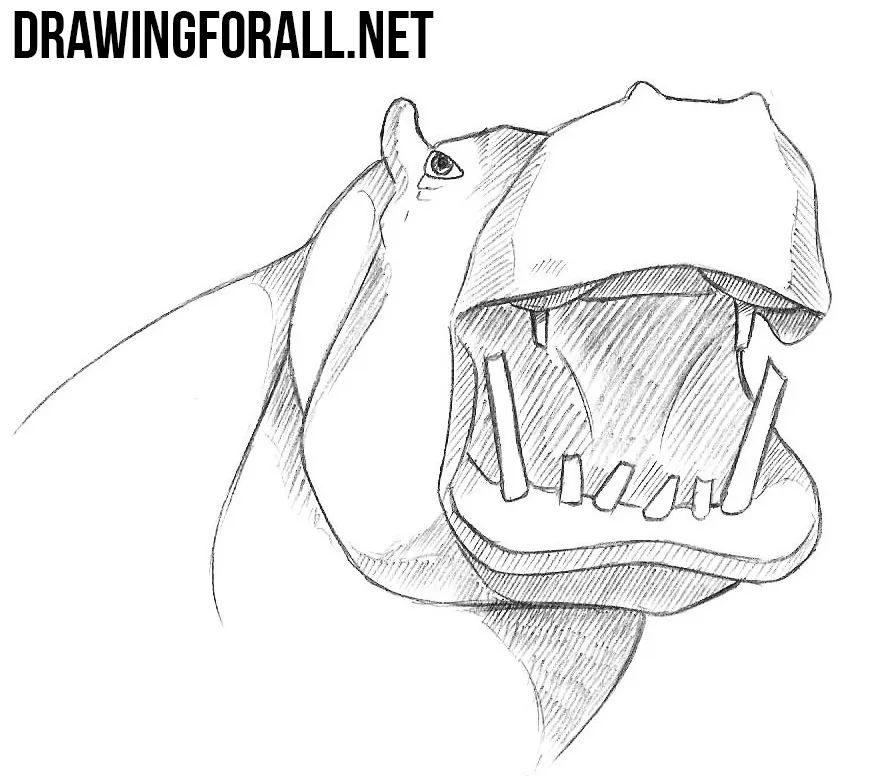 Hello, dear artists, in this lesson we draw animals, or rather we will show you how to draw a head of a hippopotamus.
Step 1
In order to draw the head of a hippo, we need to draw such a figure: the head is a triangle with rounded corners, an open mouth that drawn with a pair of curved lines. Now sketch out a neck and a small ear.
Step 2
We continue the lesson about how to paint the head of a hippo. Here we need to draw huge teeth and skin folds on the neck.
Step 3
Gradually we begin to give our scheme a more hippopotamus look: draw nostrils, curved long cheeks, mouth. Erase all unnecessary and superfluous lines.
Step 4
Let's make the drawing more realistic, adding shadows. Let's start hatching with the most interesting: darken the mouth, leaving the teeth unpainted. Next, using light shading, add shadows as shown in our drawing.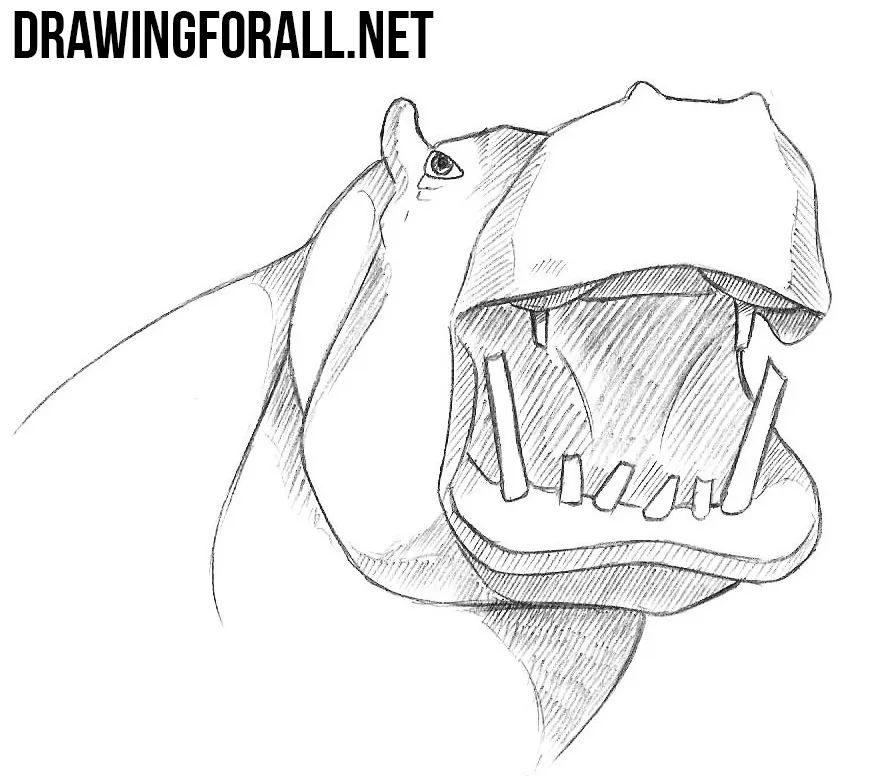 It was a step-by-step drawing on how to draw a hippo head. Do not forget to visit our site more often, because every day we prepare for you new drawing lessons.