How to Draw a Flamingo Head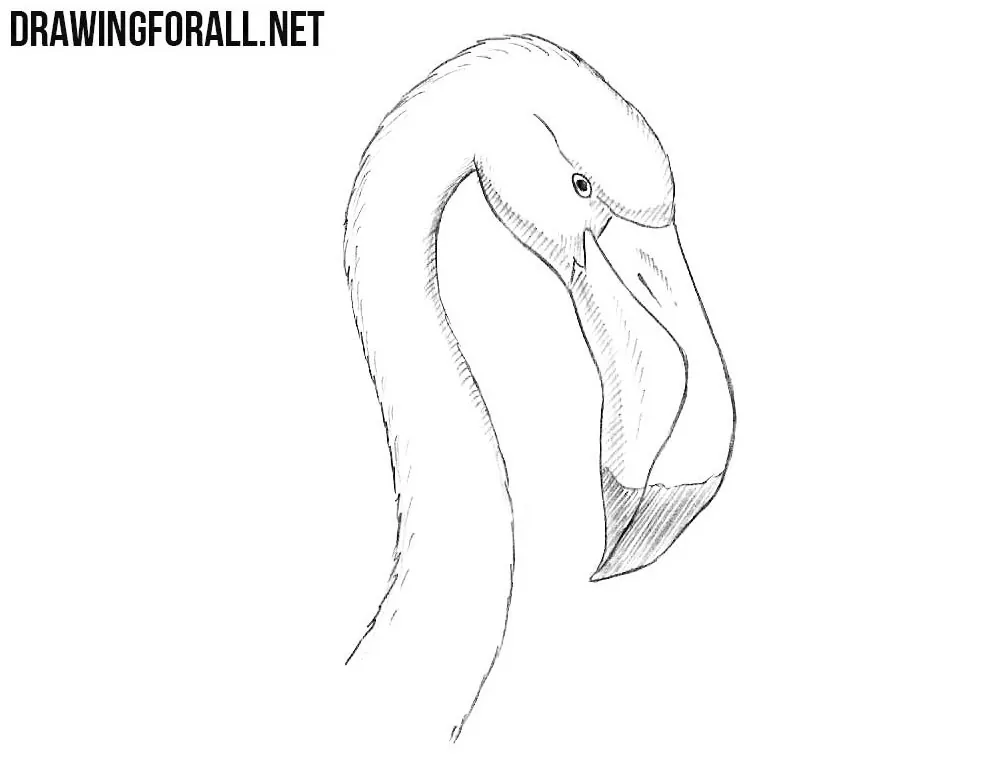 Hello, dear artists and lovers of art. Today we present you a new drawing tutorial in which we will show you how to draw a flamingo head step by step. As you know it is pretty refined bird with a long and thin neck.
Step 1
At first sketch out the head in a shape of an oval. Then draw the beak and neck using light and slightly curved lines.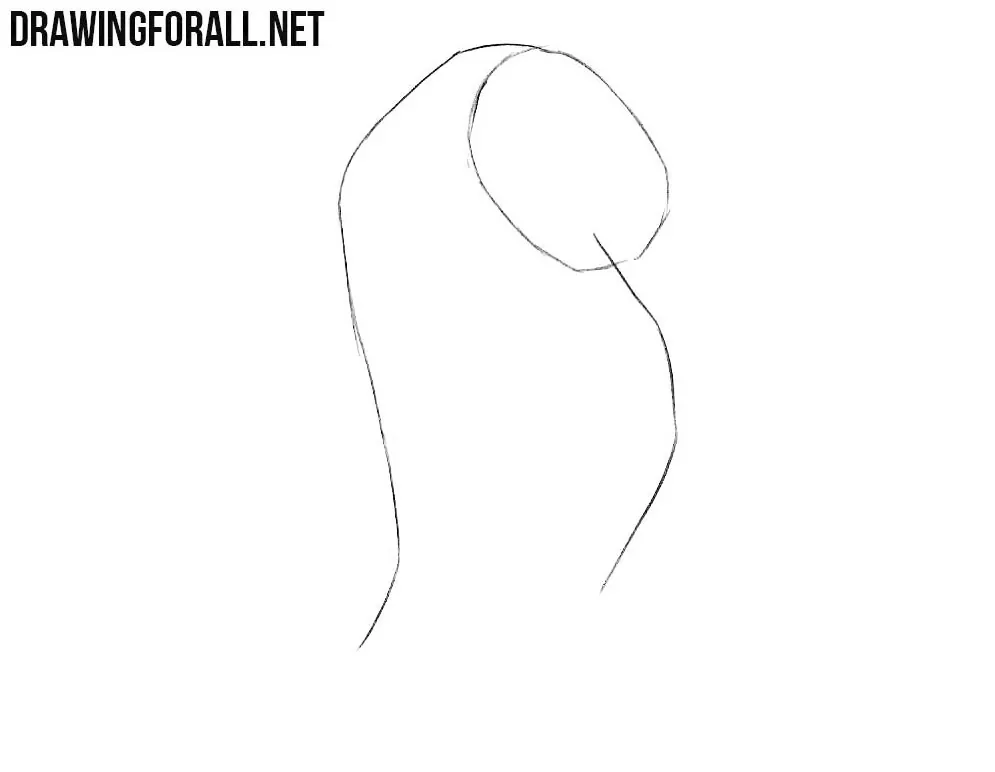 Step 2
Make the neck and beak thicker as in our example. Sketch out the line of the eyes. Note, that in the first two steps we should use very light lines.
Step 3
So, here we need to erase all unnecessary guidelines. Then using light and short strokes give the contours of thr head and neck more feathered texture. Draw out the eye and make the beak more thin and refined.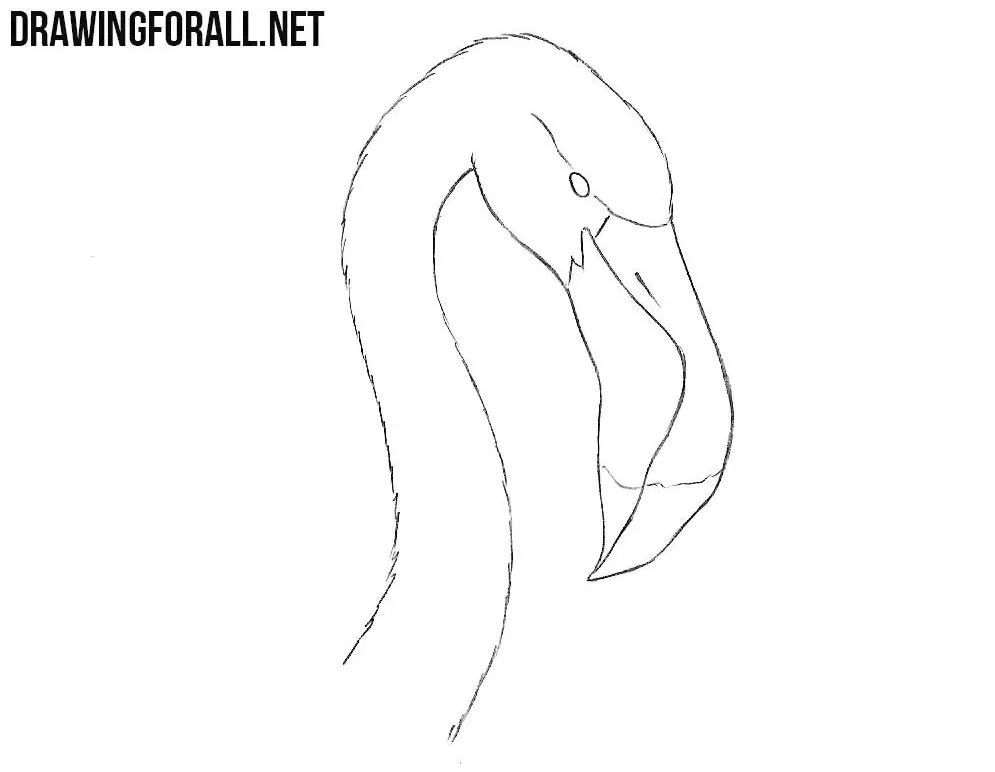 Step 4
Using classic hatching here we add shadows to our flamingo. Here we also draw a pupil and darken the tip of the beak. If you make the drawing colored, then the head and neck of flamingo should be pink, and the beak should be yellow.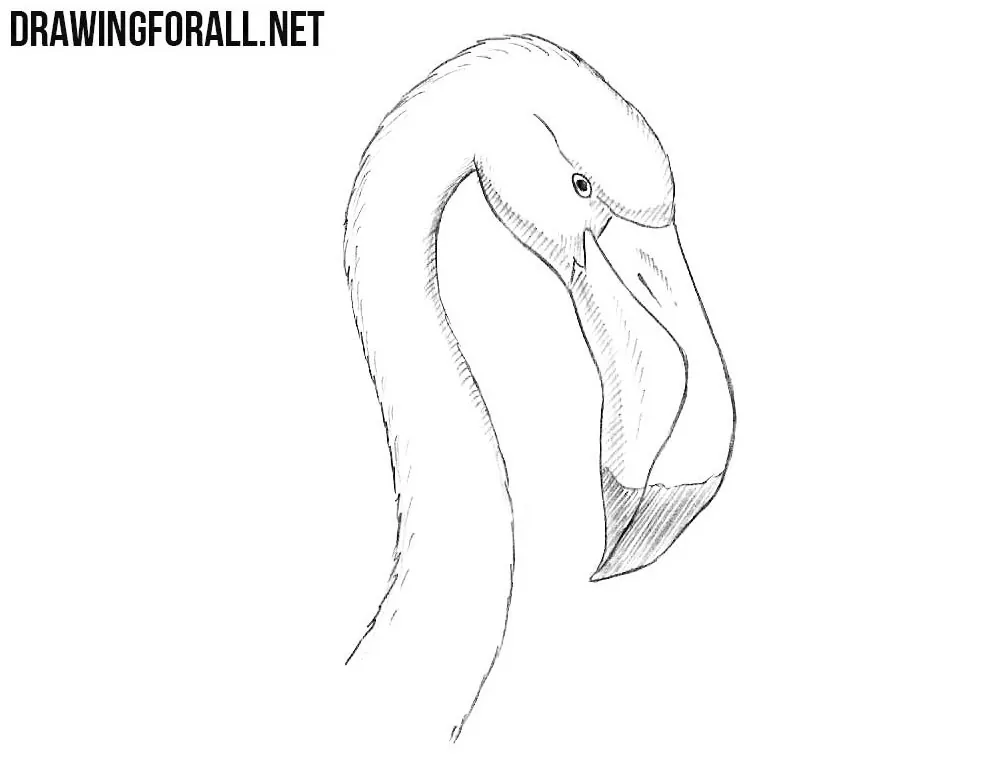 So, it was the drawing tutorial about how to draw a flamingo head. Give us know if you want new drawing tutorials in which we will draw birds and other animals. Write your wishes in the comments and follow us in social network.