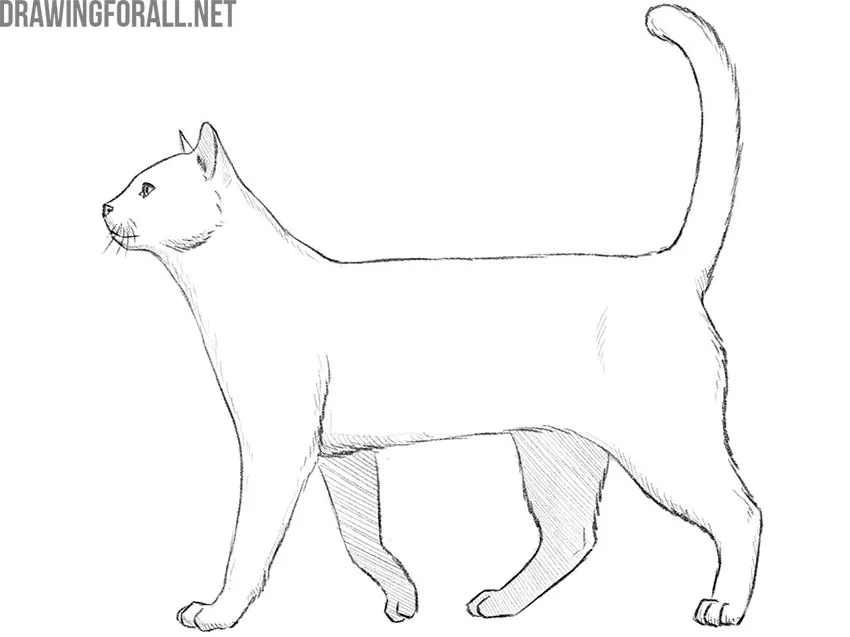 In this drawing lesson, we will tell you about how to draw an animal. As a model, we decided to use a cat. The reason is that it is probably the most popular animal in the world. So, this is a really simple lesson with which you can draw such a cool animal.
Step 1
Firstly, draw the outlines of the head and torso. Pay attention to the sizes of these two figures and their location on a piece of paper.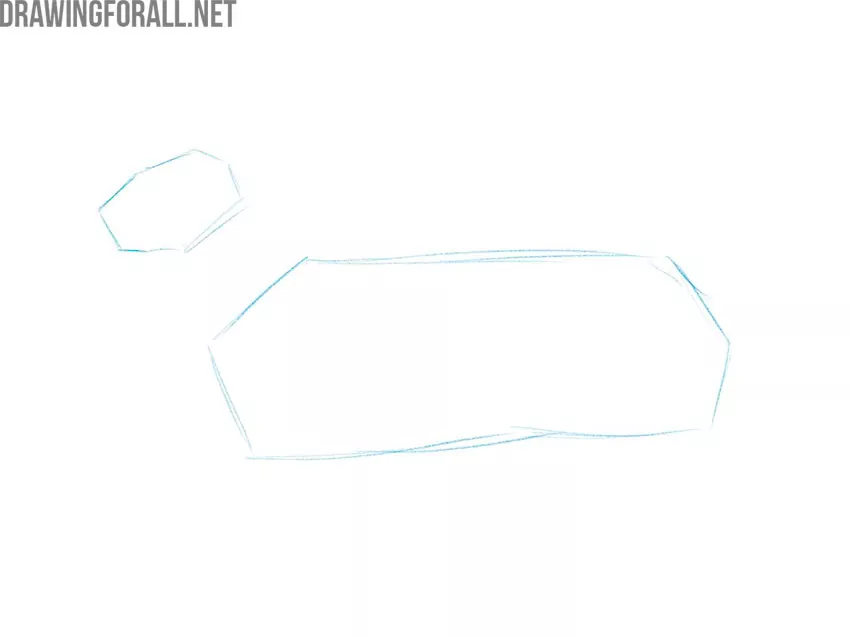 Step 2
Secondly, connect the contours of the head and torso. Form the contours of the neck between these shapes. After that, draw small triangular ears and long flowing paws.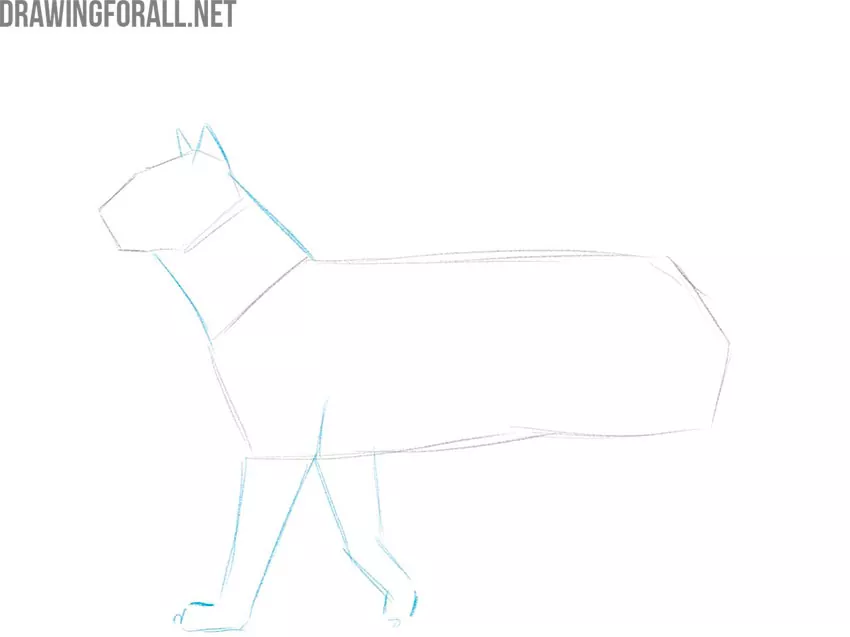 Step 3
Let's work on the back of the torso. And, add a long, flowing tail and graceful curved paws. Avoid oversized shapes.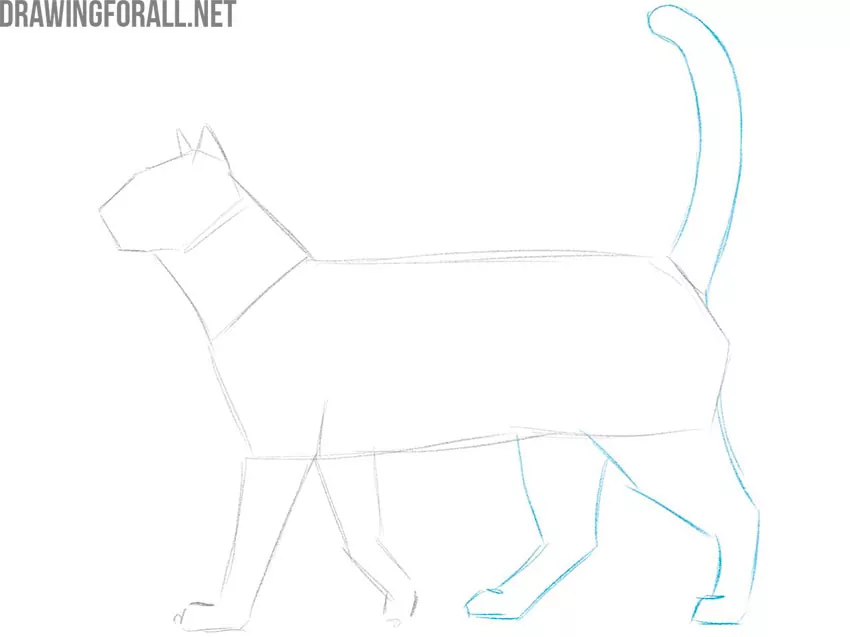 Step 4
So, we have what looks like a cat, right? Detail our cat's head. Draw the inner parts of the ears, add the outline of the mouth and nose.
Step 5
If you think this is difficult, you are wrong. Just draw two triangles for the nose and mouth. Don't forget small details like the mustache and fur in front of the ear.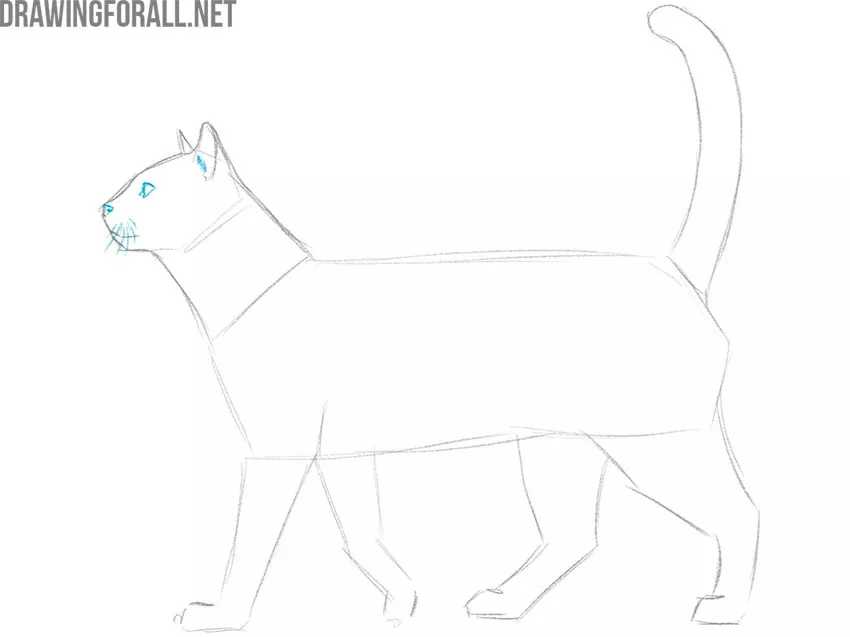 Step 6
Now some details just below the head. Add smooth, graceful outlines of the front paws. So, these are two lines, one of which continues the neck, and the second crosses the line of the body.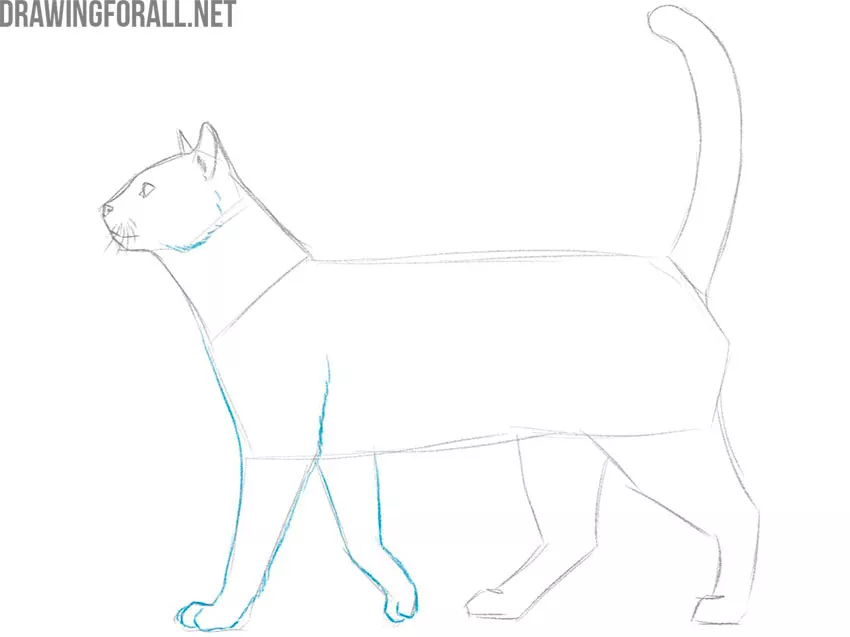 Step 7
Repeat the steps from the previous step with only the hind legs of this beautiful cat. Make smooth contours of the back and abdomen as in our sample.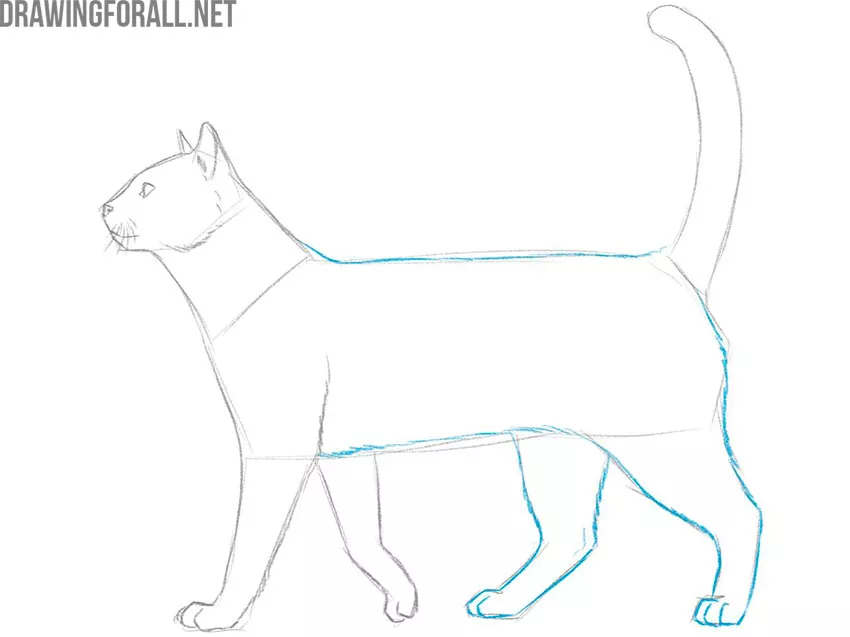 Step 8
So, we are almost done drawing the animal. Now it remains only to add a few smooth lines to create a beautiful outline of the tail.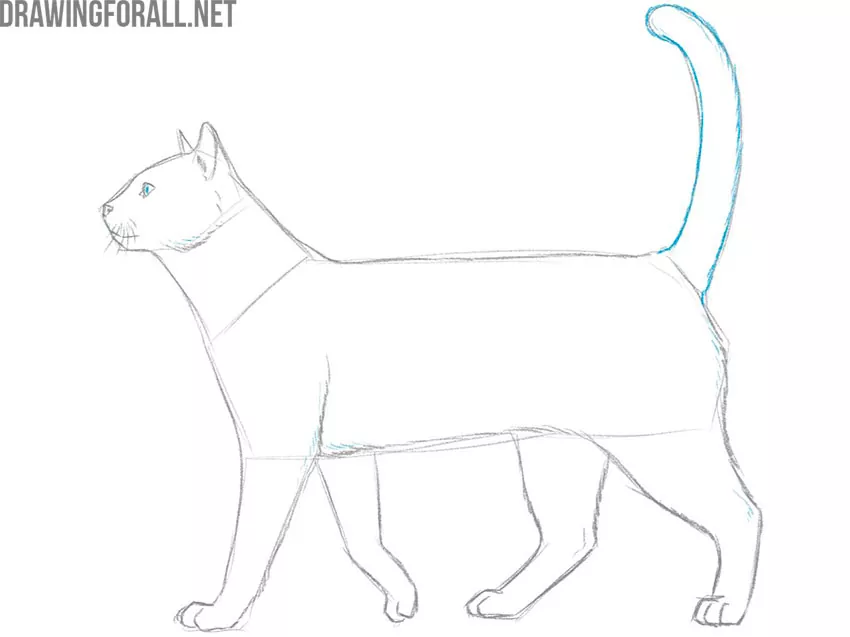 Step 9
The final action of any complex drawing lesson is working with light and shadow. So, determine the location of the light source and apply the shadow areas in the form of a single-layer hatching.
Step 10
If you followed the sequence of steps correctly, you have a cat that looks like our sample. And, if you see too much difference, try to find the wrong step and fix it.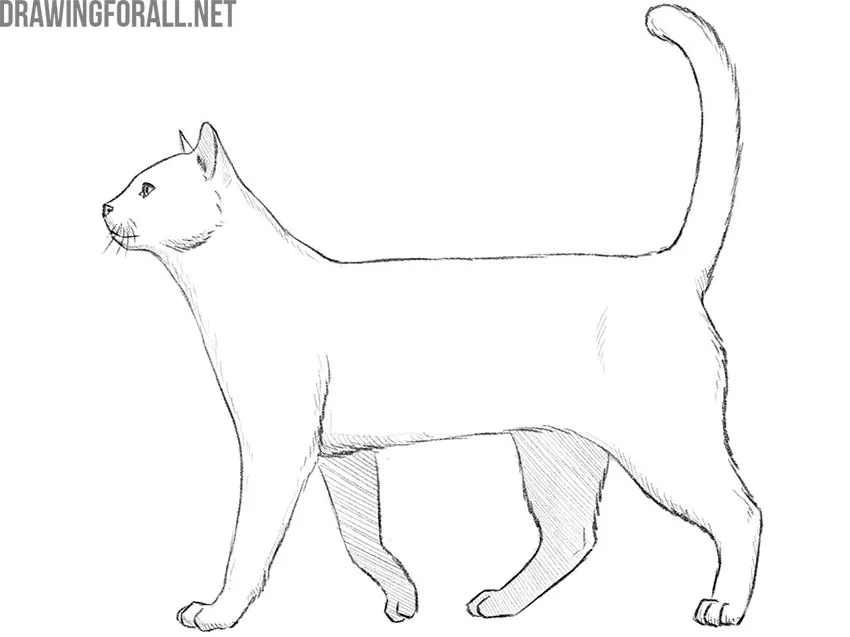 So, this drawing tutorial is over.  If you have any suggestions and wishes – be sure to write about it in the comments section below this article. We really look forward to your opinions, which help us choose the best topics for new drawing lessons.