How to Draw a Fish for Kids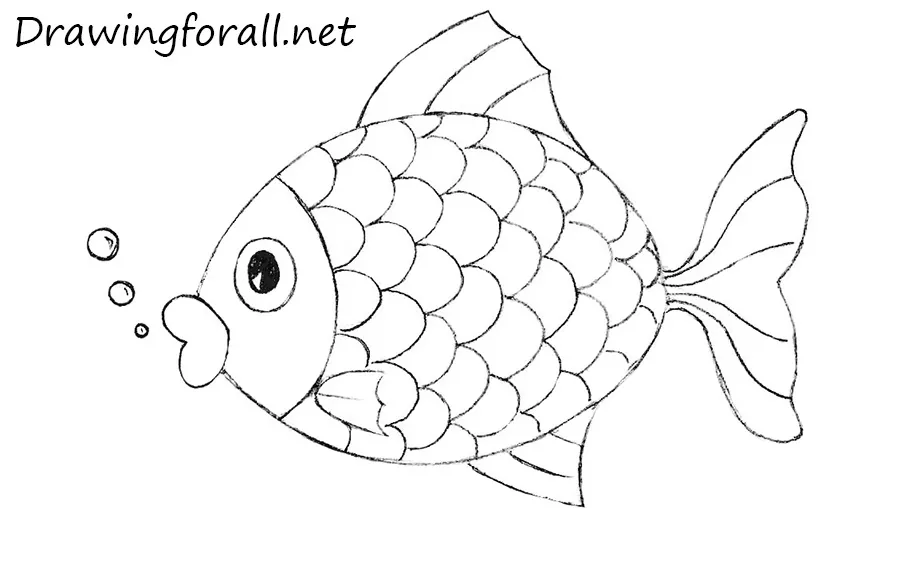 Hello, everybody! In today's drawing lesson, we will show you how to draw a fish for kids. For some, these creatures are a favorite delicacy, and for someone they – pets, well, for us today, the fish will become a model for drawing. This drawing lesson will be very simple (as the drawing lessons about a cow, goat and chicken). So, let's start the tutorial and learn how to draw a fish.
Step 1
First draw the outline of a rugby ball – in the next steps this shape will turn into the body of our fish.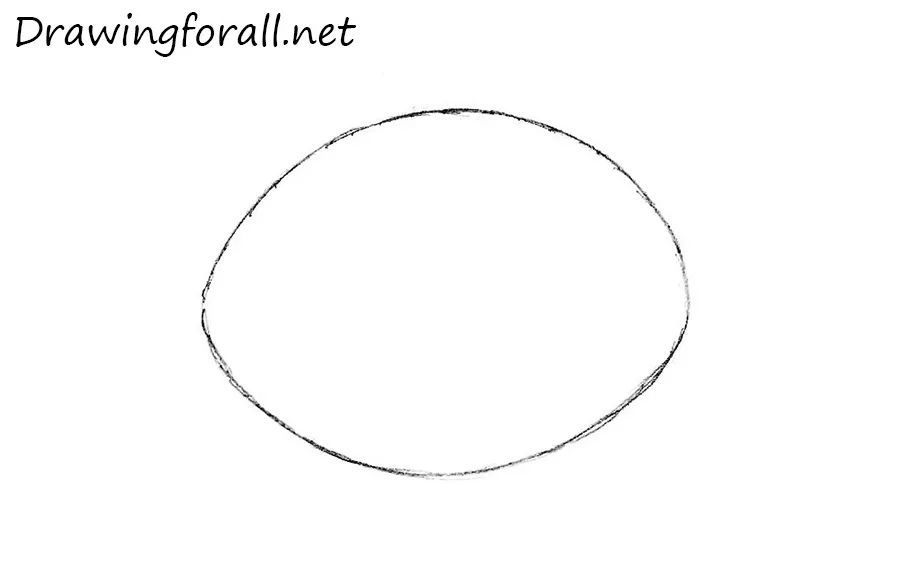 Step 2
Draw the curved line in the left part of the shape. It will be the face of the fish.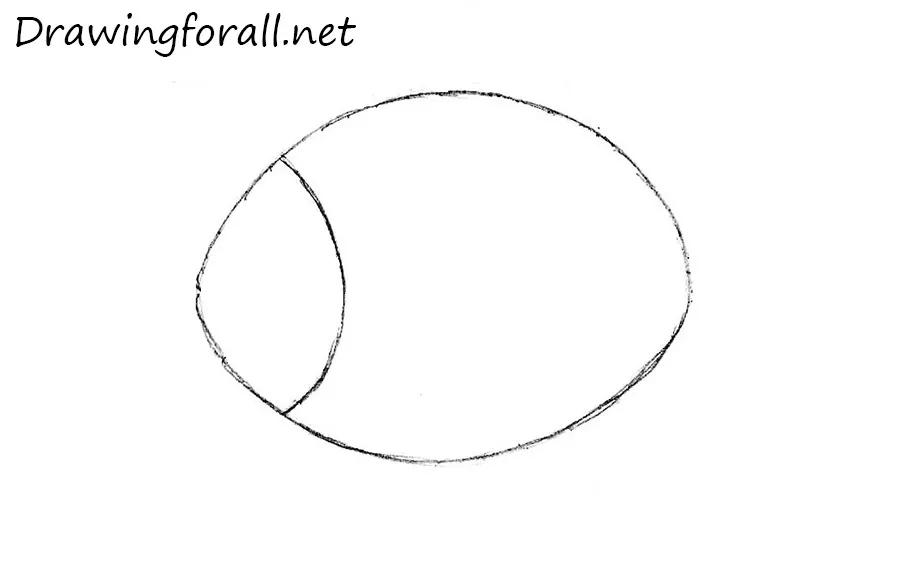 Step 3
At the left side of the shape draw the lips in the form of a heart.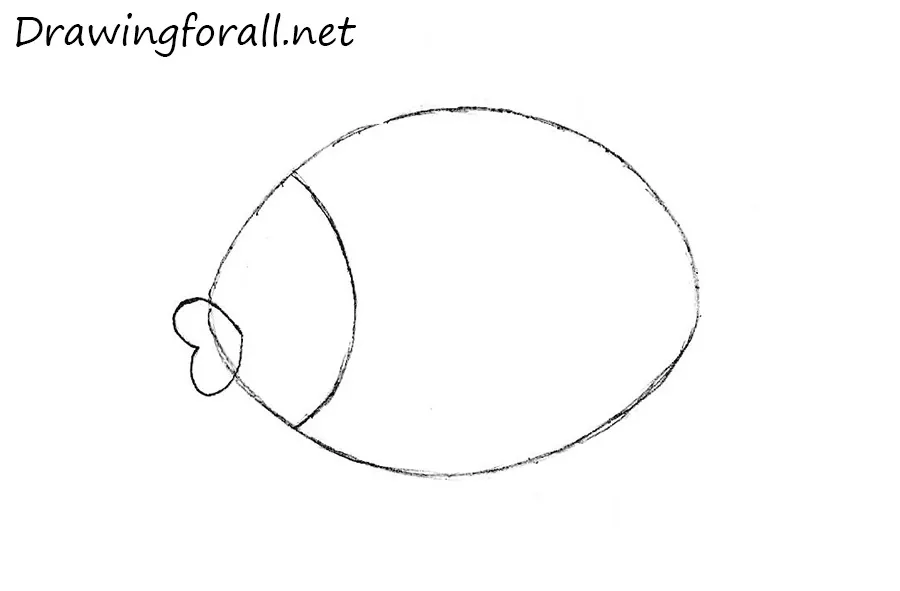 Step 4
Draw the eye using a circle. Draw the pupil and paint it black.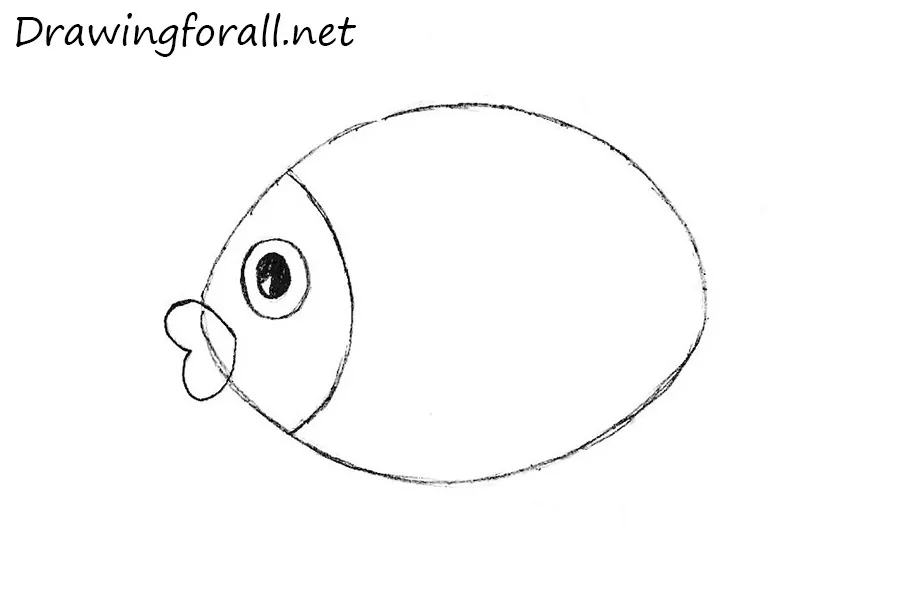 Step 5
Using curved lines draw the tail of the fish.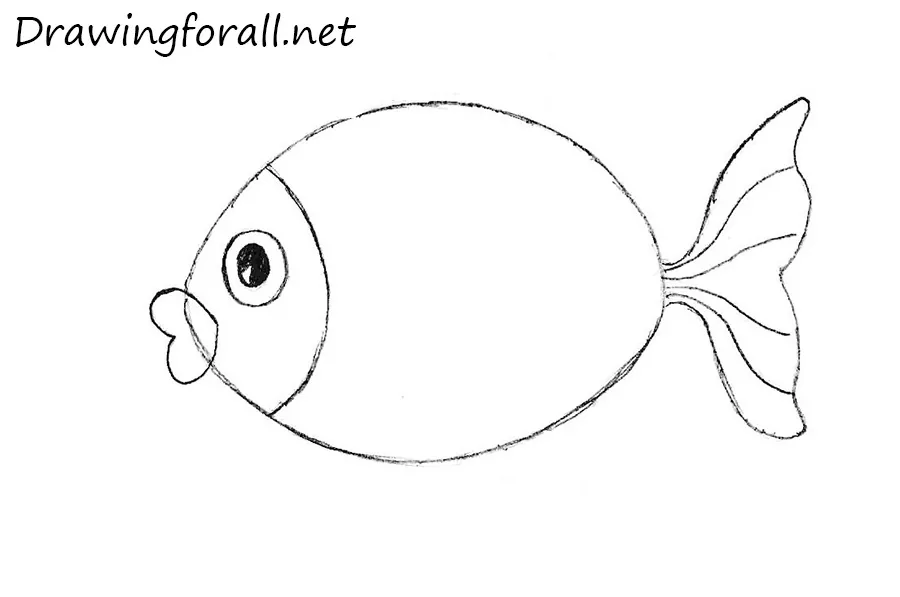 Step 6
At the top and bottom of the fish draw the fins.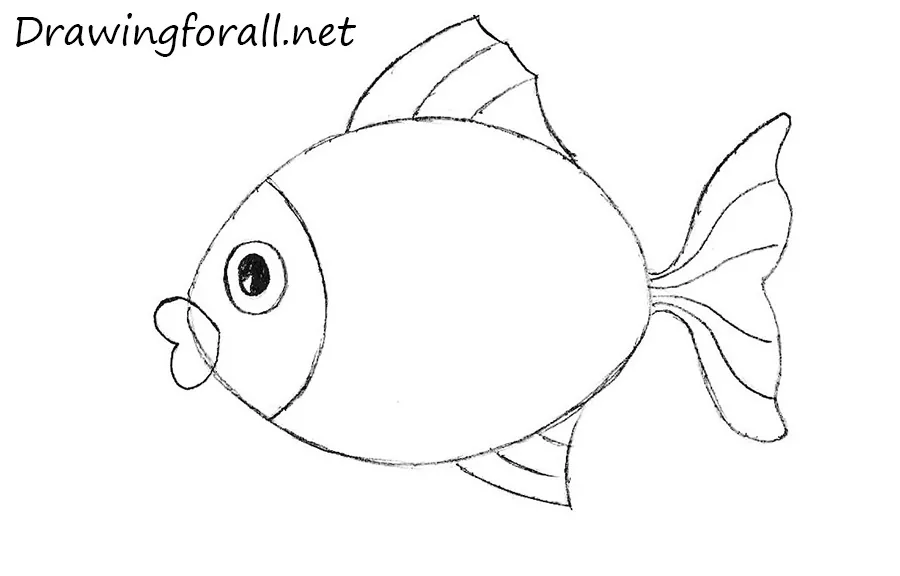 Step 7
And we got to the last step. Using a several short curved lines add scale to the fish.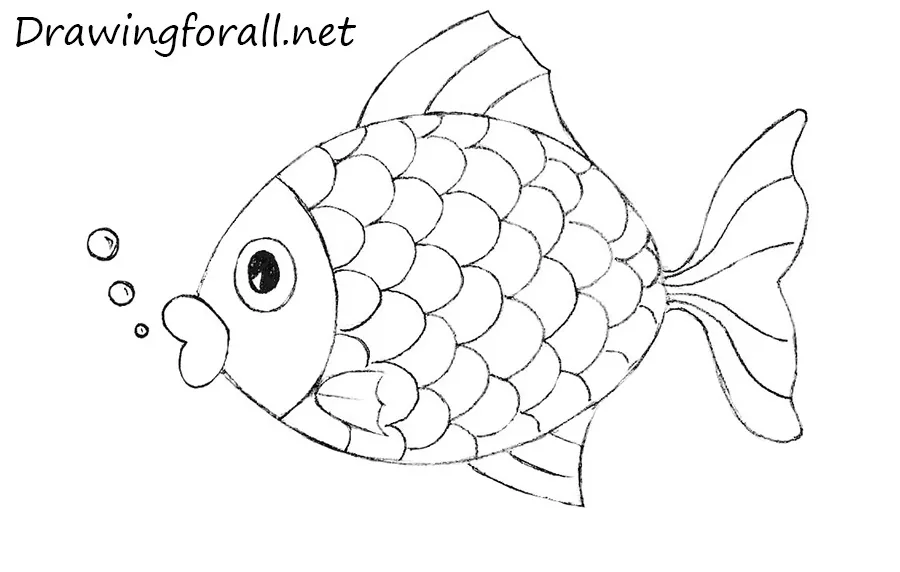 It was the drawing lesson on how to draw a fish for beginners. Stay tuned and wait for new drawing lessons by drawingforall.net