Hello dear readers and welcome to drawing tutorial on how to draw a double axe! This weapon has been known since the days of Greek and Roman warriors of antiquity. This weapon was also widely spread in the Middle Ages, at the time of valiant knights and beautiful ladies.
Step 1
So, let's start with the simplest – draw a simple horizontal line as in our step.
Step 2
Under this line draw another and connect them at the ends as in the example below.
Step 3
Draw four curved lines that will be part of the ax tip.
Step 4
Connect the lines from the previous step using two curved lines.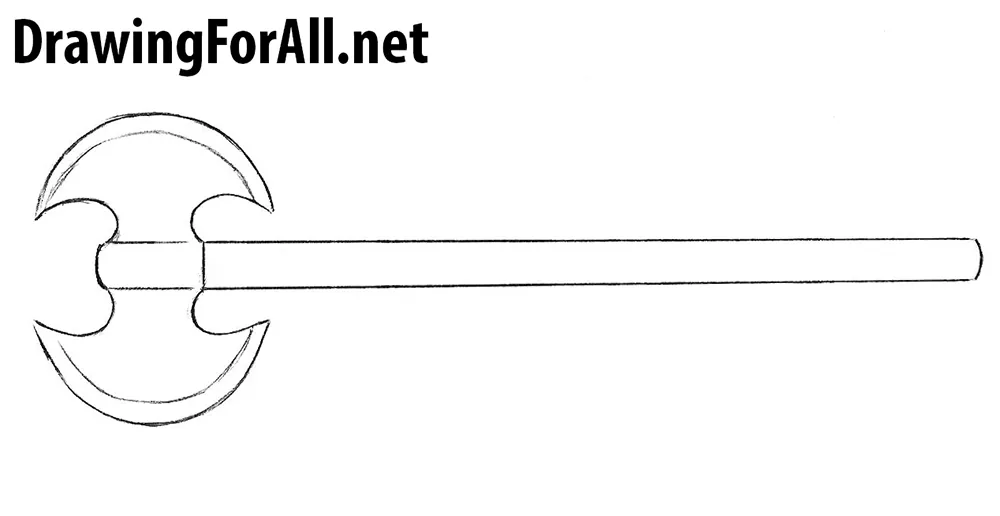 Step 5
Add glare on the axe using short strokes and shadows using simple hatching.
As you have already noticed we love theme of weapons in our drawing lessons, we hope that you too. If so, then you will find everything about drawing weapons in the category "Weapons".