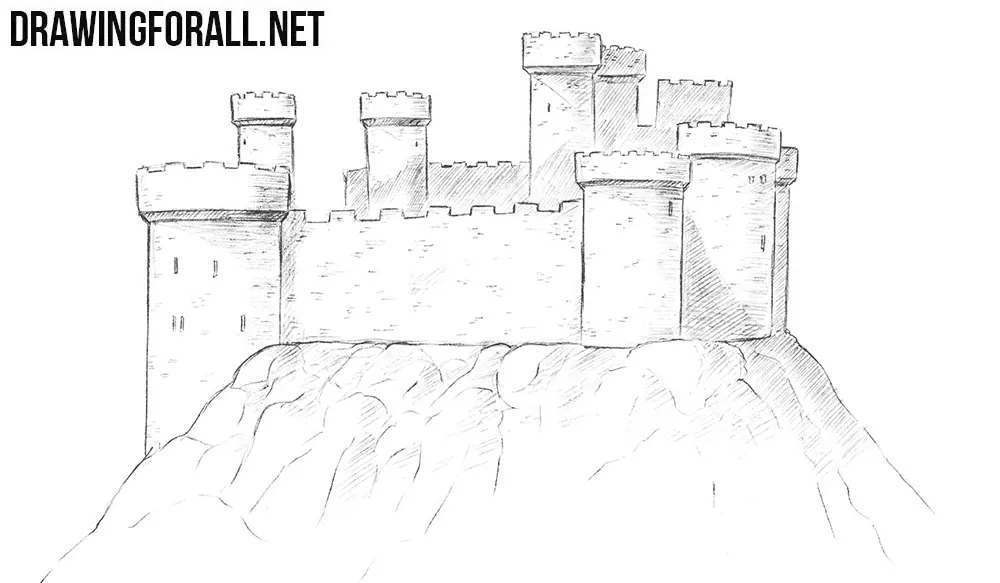 We really like the subject of the Middle Ages. Valorous knights, beautiful princesses and legends about dragons (as well as plague, witch-hunting and impassable illiteracy of the population). So we decided to make a lesson about how to draw a castle.
Step 1
First of all, using simple geometric figures we draw the outlines of the walls and the hill on which the castle is located.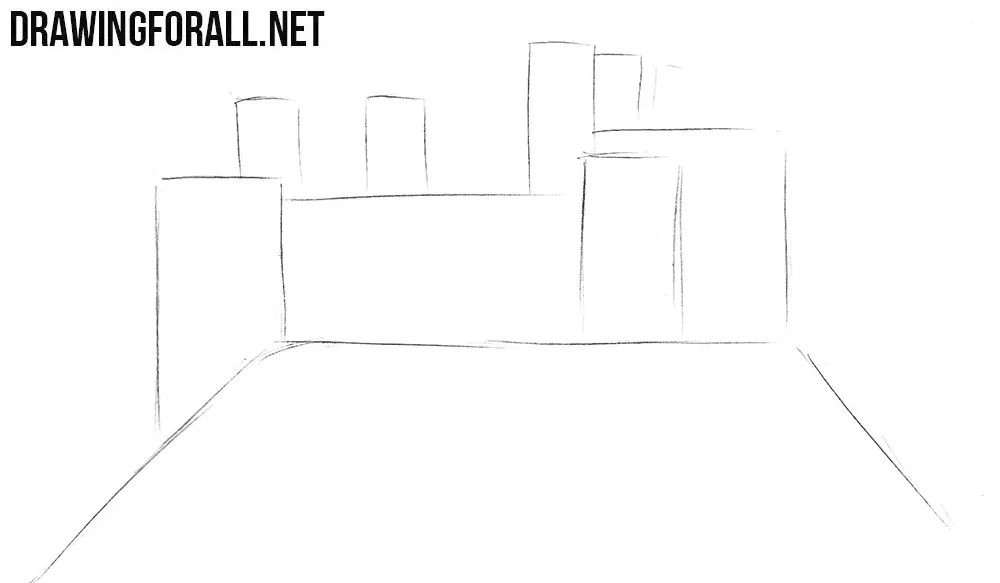 Step 2
Also with the help of simple geometric figures we sketch out battlements and the upper parts of the towers.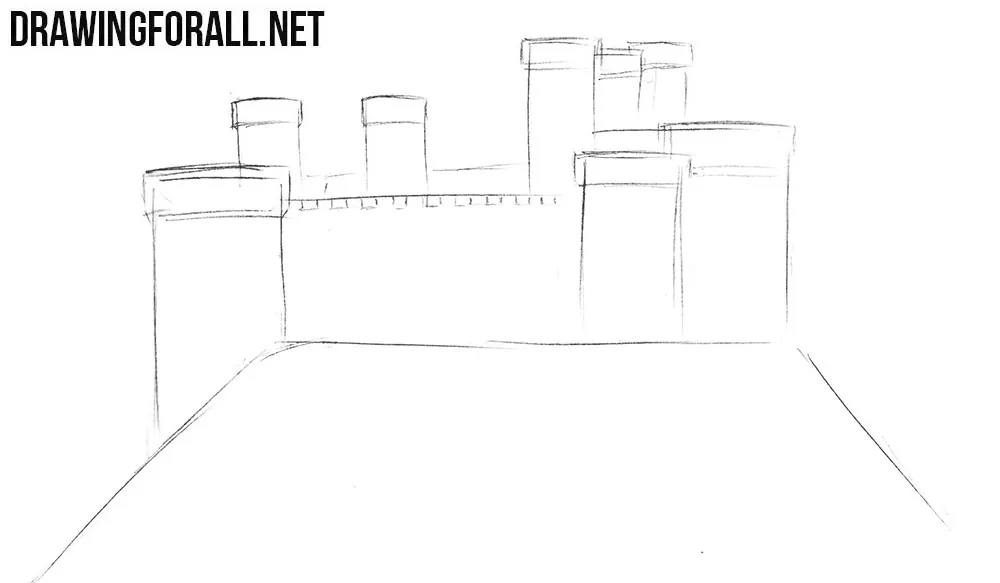 Step 3
Now using more precise and dark lines draw out the outlines of walls and rocks under castle. Draw narrow windows.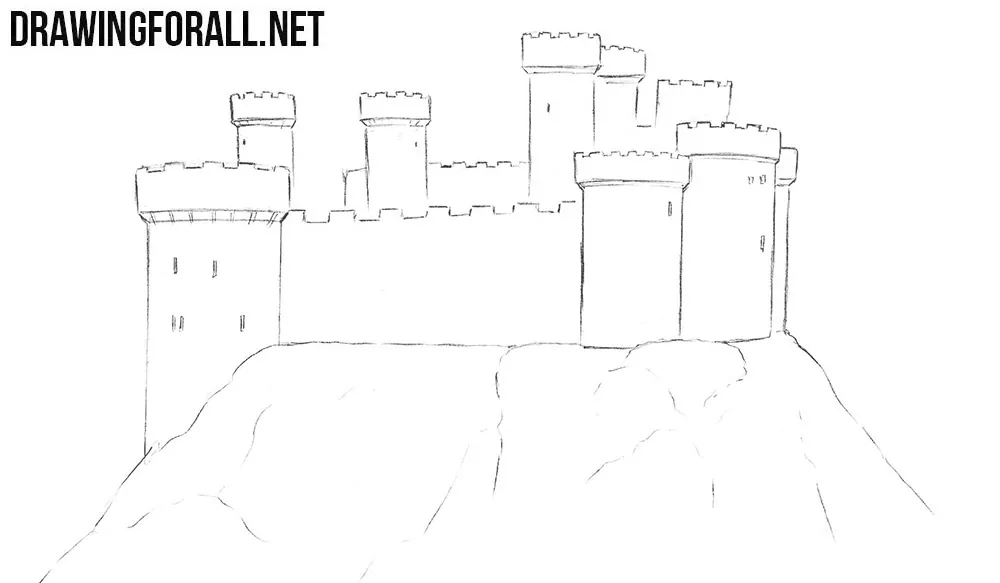 Step 4
A fairly simple but painstaking step in which we will need to draw a texture of the stones, using short horizontal lines.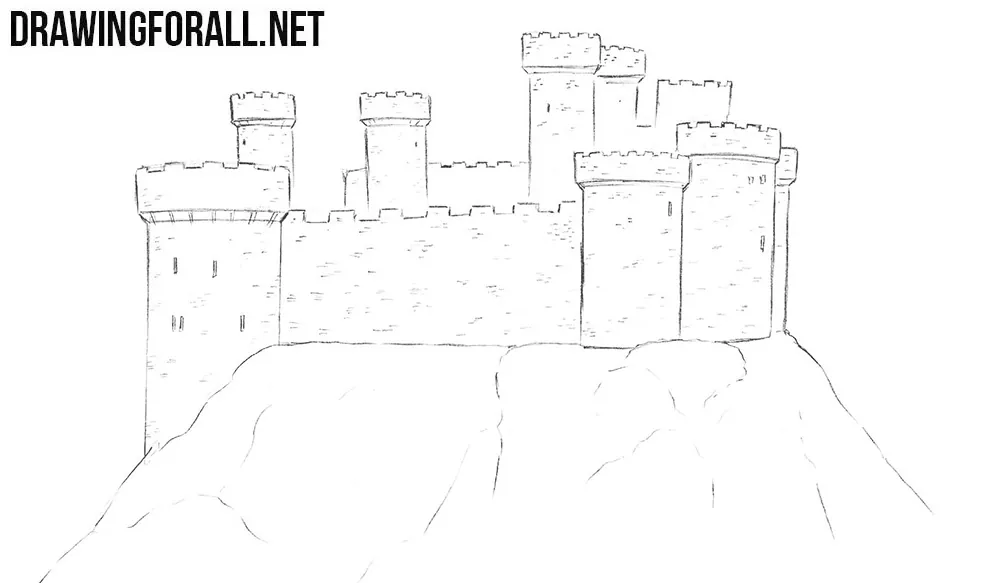 Step 5
Now let's work with shadows, drawing them by hatching.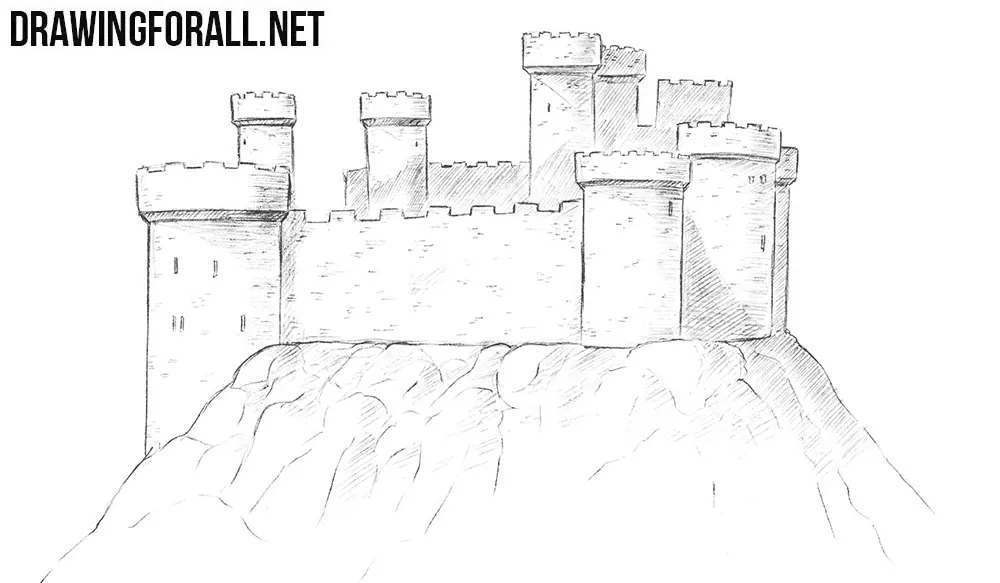 Now you know how to draw a castle. Write to us, with what difficulties you had to face in the process of drawing.