Hello! Today we draw one of the most recognizable characters in the world, or rather his logo.
On our site you already can find drawing lesson on
how to draw Superman
, as well as how to draw the 
Batman logo
and
Green Lantern logo
. So, let's learn
how to draw the Superman logo
!
Step 1
At first draw such a pentagon, in a shape of a classic diamond. Use a ruler for greater accuracy. But in general, it would be cool if you would have drawn it by hand.
Step 2
Well, the pentagon in a shape of a diamond is ready. Now draw the same shape, only smaller sizes inside the first. Lines of these two figures should be parallel to each other.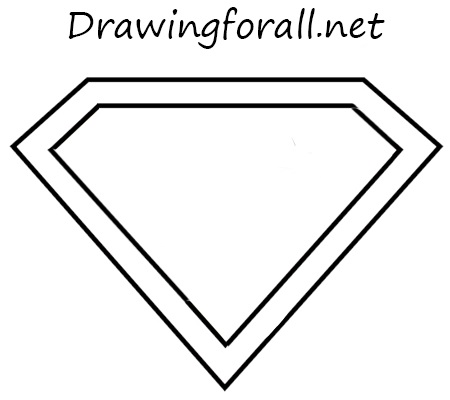 Step 3
The frame of the logo of Superman is ready, and now we start drawing letter «S». First, you must draw this line: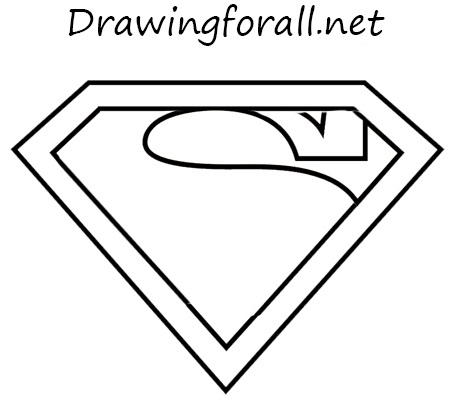 Step 4
Then draw the back line of the letter «S»: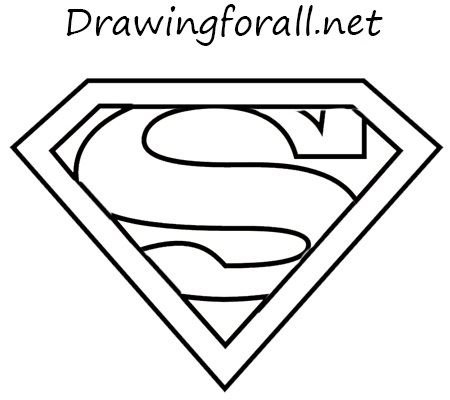 Step 5
Erase the unnecessary lines to get clear logo, as in the example below.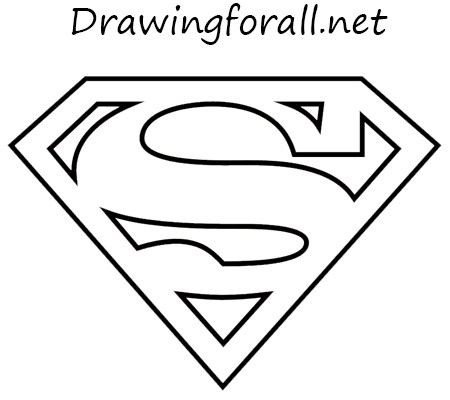 It was a drawing lesson on how to draw the Superman logo by Drawingforall.net. We are waiting for you on our website. Goodbye!