How to Draw the Flash Logo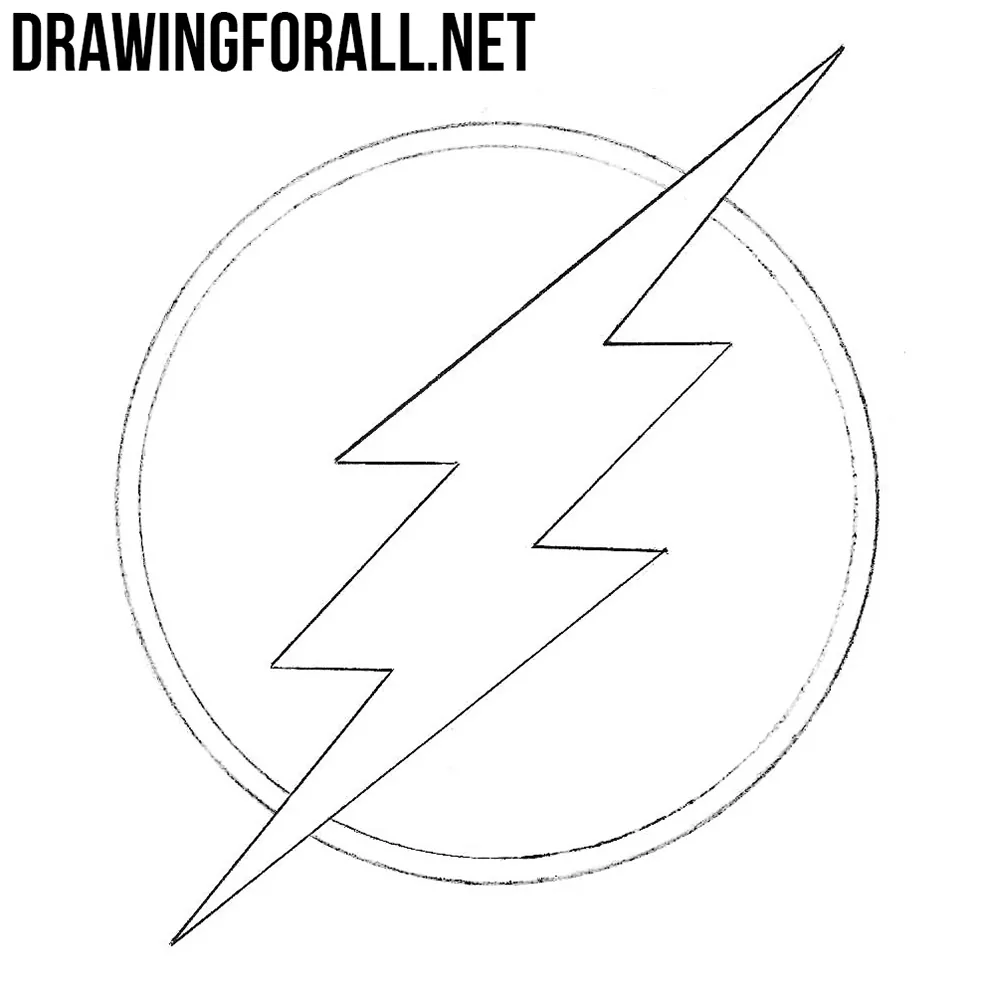 Hello dear artists and welcome to the drawing lesson on how to draw the Flash logo.
Step 1
So, first draw a circle. It will be ideal if you can learn how to draw smooth circles without a compass.
Step 2
Inside the circle from the previous step draw another circle as it shown in our example.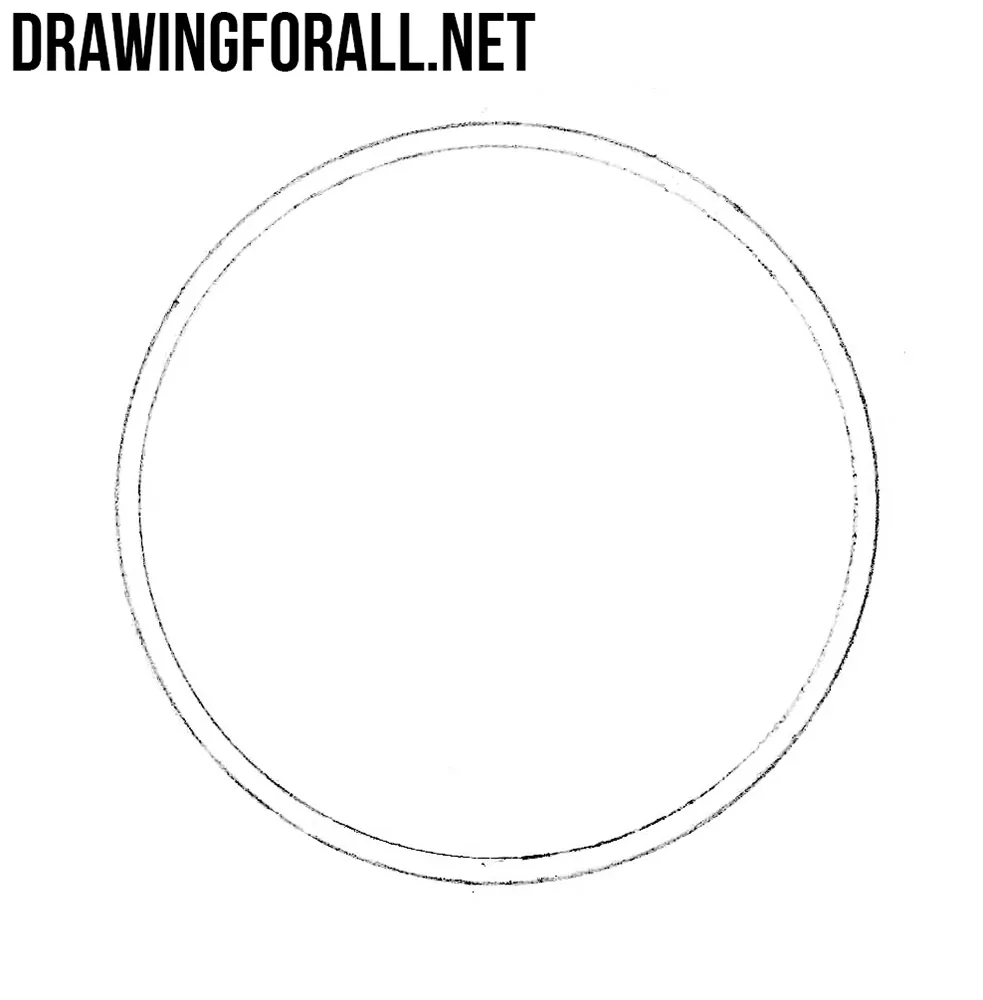 Step 3
Now with the help of straight lines draw such a figure as in our example.
Step 4
Using the same straight lines finish drawing a lightning bolt.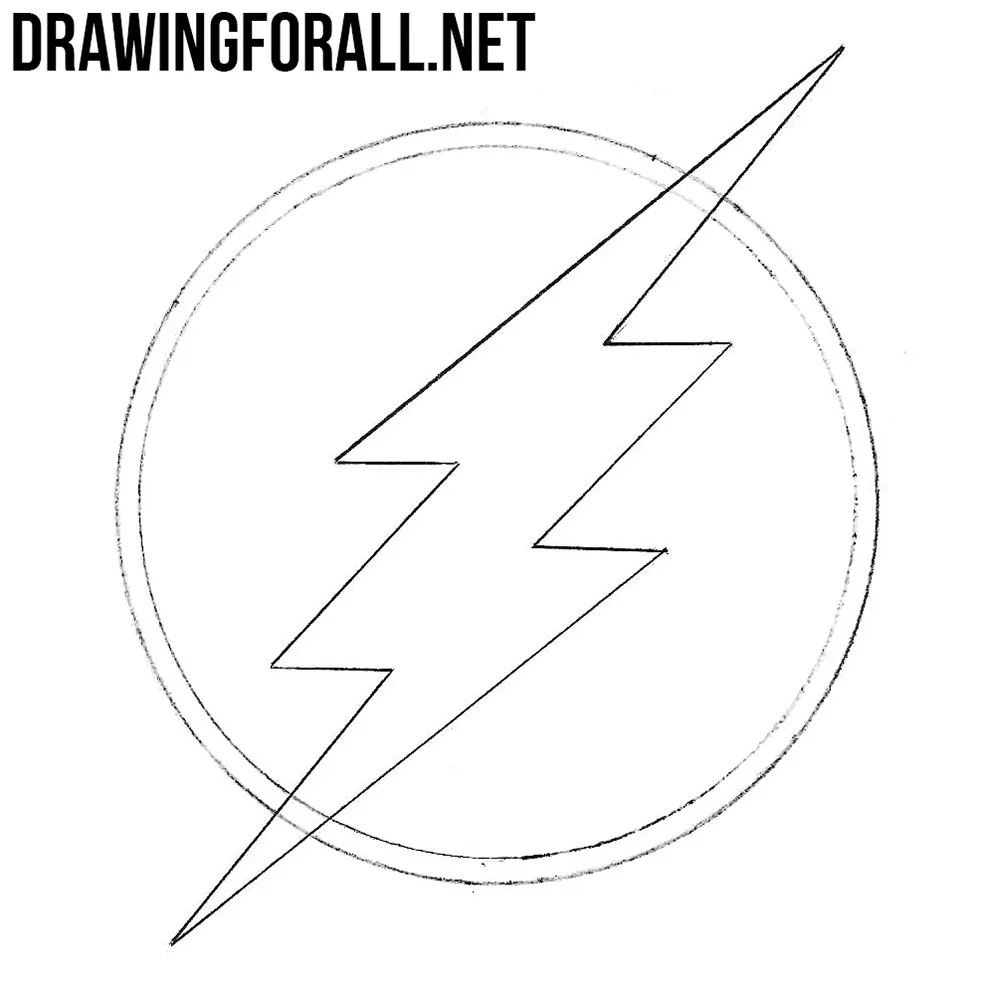 Step 5
Erase extra lines and get the logo of Flash. (By the way, with the help of this lesson you can also draw the Harry Potter scar)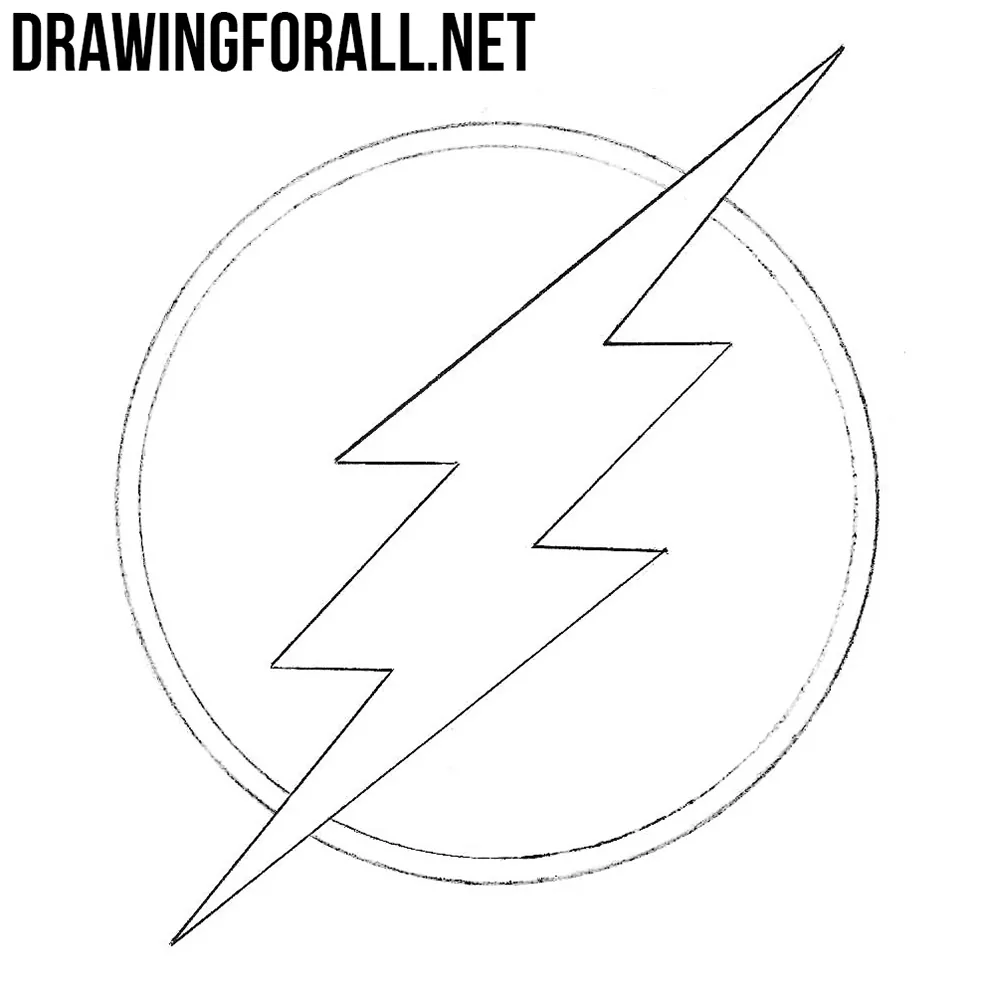 It was a drawing lesson about how to draw the Flash Logo. If you want to learn how to draw characters from comics (heroes or villains) then be sure to visit the "comics" category on our website, there you will find a lot of interesting.