Hello, here we show you how to draw a sports car step by step! If you often visit our site, then you know that we are very fond of cars, including sports cars. We have already drawn such cool cars as Ferrari, Bugatti and Jaguar.
Step 1
Let's start with the basic outlines. Since we are drawing a sports car using the example of lamborghini, we must use many straight lines and sharp corners. With the help of light lines sketch out the body of our sports car.
Step 2
Let's add the most basic details. In the front part sketch out the long angular headlights. Slightly below draw the lines of the grille. At the bottom of the sports car draw wheels and mirrors at the sides.
Step 3
The main outlines of the sports car are ready and starting from this step we will work on the details. Using straight, dark and clear lines draw out the headlights.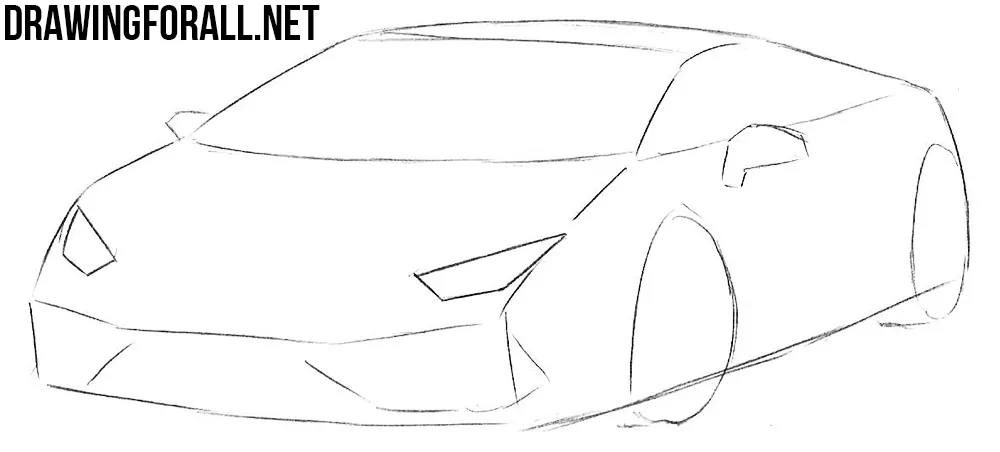 Step 4
Continue the drawing tutorial about how to draw a sports car step by step. Let's go down a bit and draw out the bumper and lines of the radiator grille.
Step 5
Let's get a little higher and draw the hood lines. In the same step we will need to draw the logo of our sports car in the center of the hood.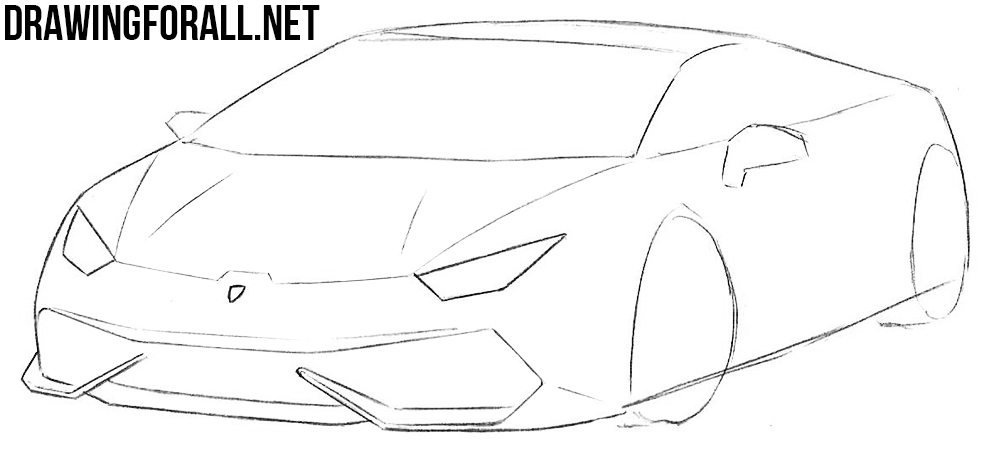 Step 6
Let's get a little higher and draw the lines of the roof and windows. Since this is a sports car, its roof should be very low and sloping.
Step 7
Draw side windows and rear-view mirrors. Another distinguishing feature of sports cars is that they have very narrow side windows.
Step 8
Here we continue to draw the side of our sports car. We need to draw the door lines and the handle. In the same step we draw the rear part and the air intake next to the wheel.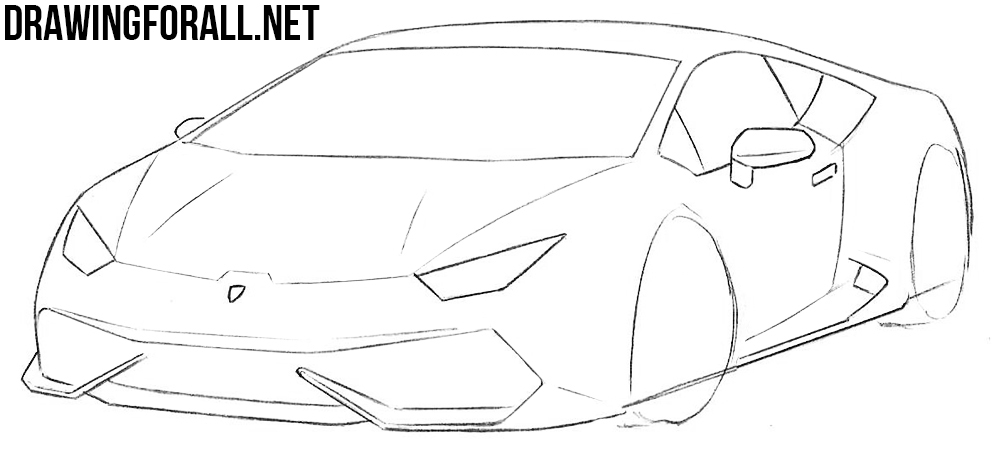 Step 9
A very difficult step – we need to draw the wheel and wheel arch. The lines must be smooth and round. Note that unlike conventional cars, sports cars have very big and wide wheels.
Step 10
So we got to the last step in the drawing lesson about how to draw a sports car in which we draw rims. We chose this type of rims, but of course you can choose your own design.
That's all. As we said, we drew a sports car on the example of a Lamborghini Huracan, but using this drawing lesson you can draw absolutely any sports car, because the principle of drawing of car is the same. So do not forget to share this drawing lesson, subscribe to us in social networks and write your opinion about this drawing lesson In the comments section.