How to Draw Maggie Simpson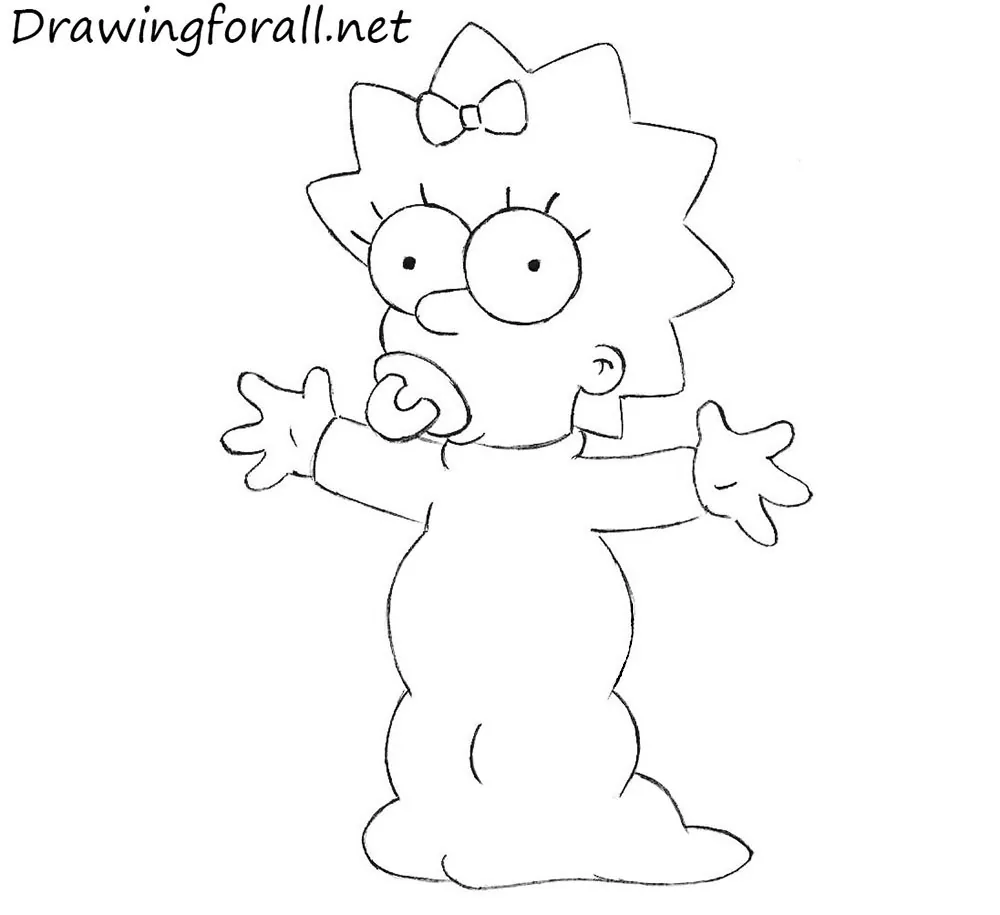 Hello, dear lovers of yellow family! In today's drawing lesson we will show you how to draw the youngest member of the family – Maggie Simpson.
Maggie Simpson – the character of the animated series "The Simpsons", the youngest daughter of Homer Simpson and Marge Simpson. Everyone was wondering why Maggie is not growing. For a quarter-century history of The Simpsons, Maggie did not become older. But Maggie – for her age extraordinarily developed child. Same undeveloped. Like her older sister Lisa. So, let's try to learn how to draw Maggie Simpson.
Step 1
At firs,t draw two circles, which denote the eyes. Draw the nose between the eyes as in our example. In the intros of the early seasons the cost of Maggie was $ 847.63. Exactly so were average monthly expenditure per child in the United States.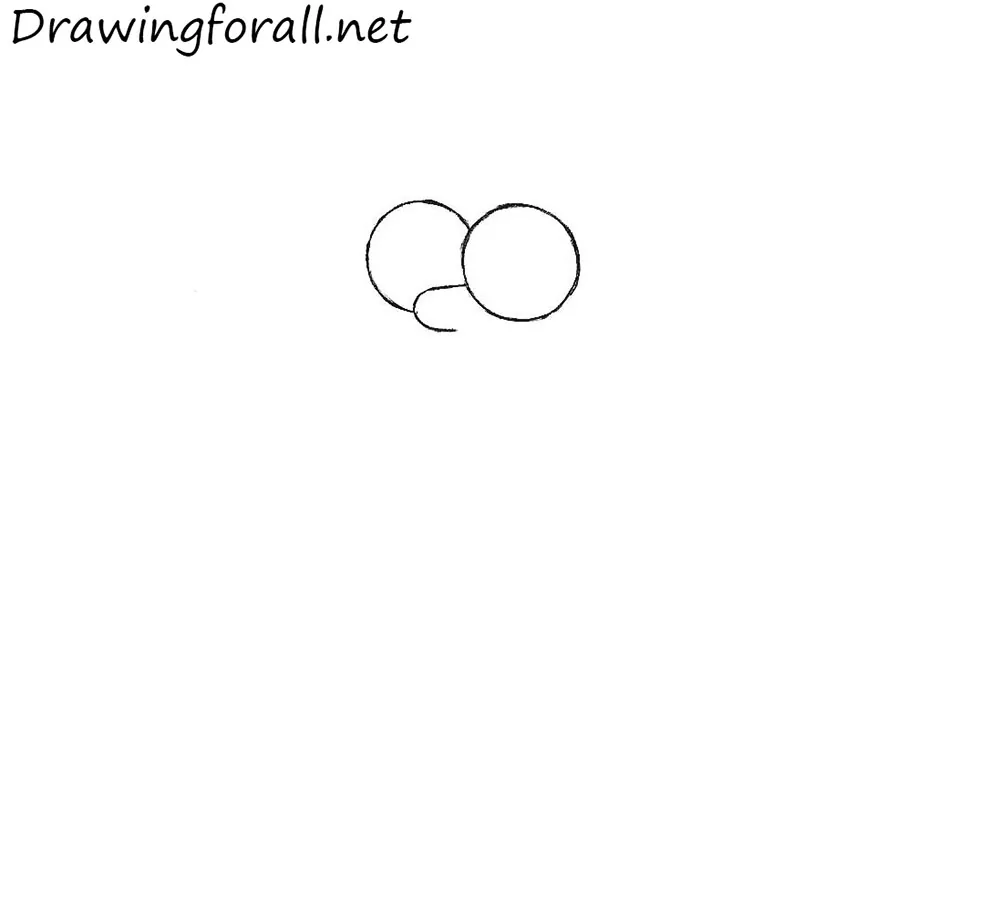 Step 2
Using z-line draw the hair of Maggy (note, the Lisa Simpson has the same haircut). In 2009, in the 20 season, Maggie's price "fell" to $ 243.26.
Step 3
Using a short curved line draw the cheek. Draw the well-known soother as in the example below. Another one fact about Maggie Simpson: Matt Groening (creator of the Simpsons) already 26 years is voicing the sound of the soother.
Step 4
Draw the lower lip and the line of neck using curved lines. Draw the ear and lines in the ear. Another one fact: In the first short films of "The Tracey Ullman Show" Maggie sometimes talked.
Step 5
Draw the pupils in the eyes, using two dots. At the upper part of the head draw the bow.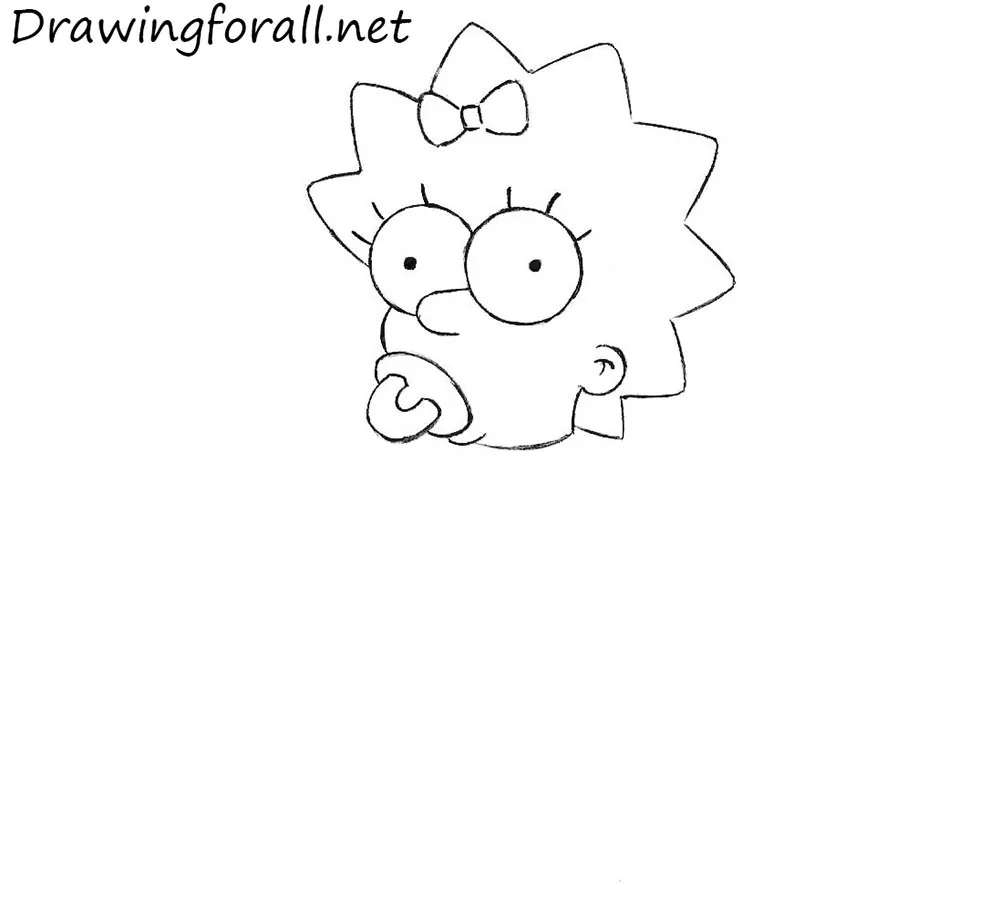 Step 6
The head of Maggie Simpson is ready, start drawing the body. Outline the collar and arms, which look like two cylinders. Using two curved lines draw the contours of the belly.
Step 7
Draw the hands fingers that have shapes similar to the nose, which we drew in one of the previous steps.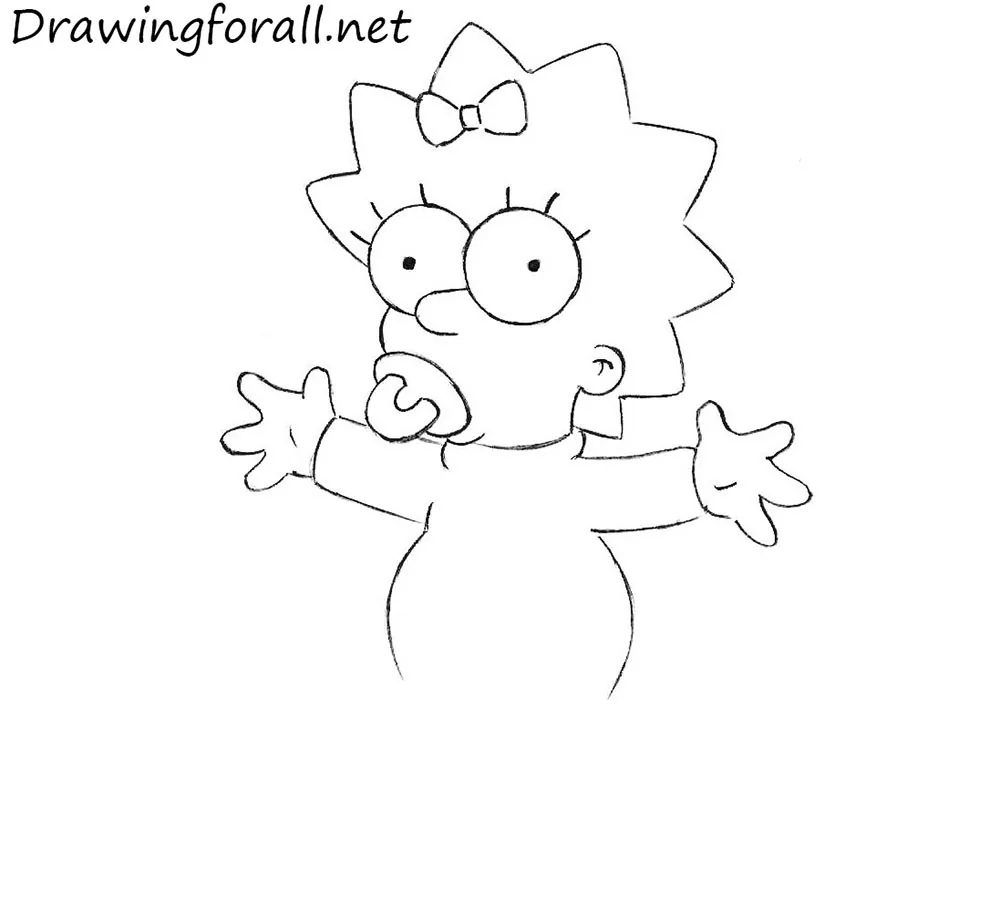 Step 8
It is the last step of the tutorial on how to draw Maggie Simpson, in which we should draw the lower part of the clothing. Don't forget to sketch out the contours of the legs under clothing.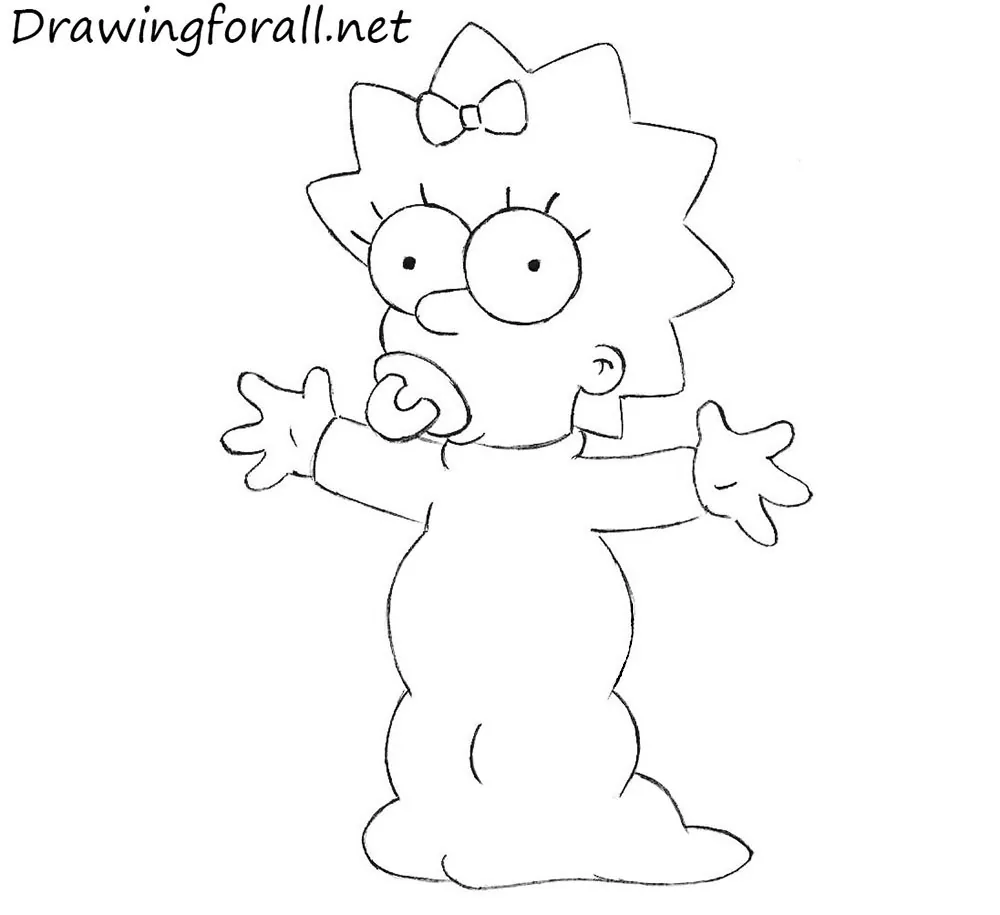 If you want to learn more about how to draw Simpsons visit other our lesson, for example how to draw Bart Simpson.