How to Draw Ghostbusters Logo
What is the coolest, atmospheric and hilarious movie about ghosts? Of course, it is Ghostbusters. In one of the the previous lessons we drew the most famous monster from this film – Stay Puft Marshmallow Man, and today we will show you how to draw Ghostbusters logo.
Step 1
First of all we draw the head in the form of a pear and a torso in the form of a ball (or oval).
Step 2
Now we draw vague outlines of the widely spaced arms of the ghost.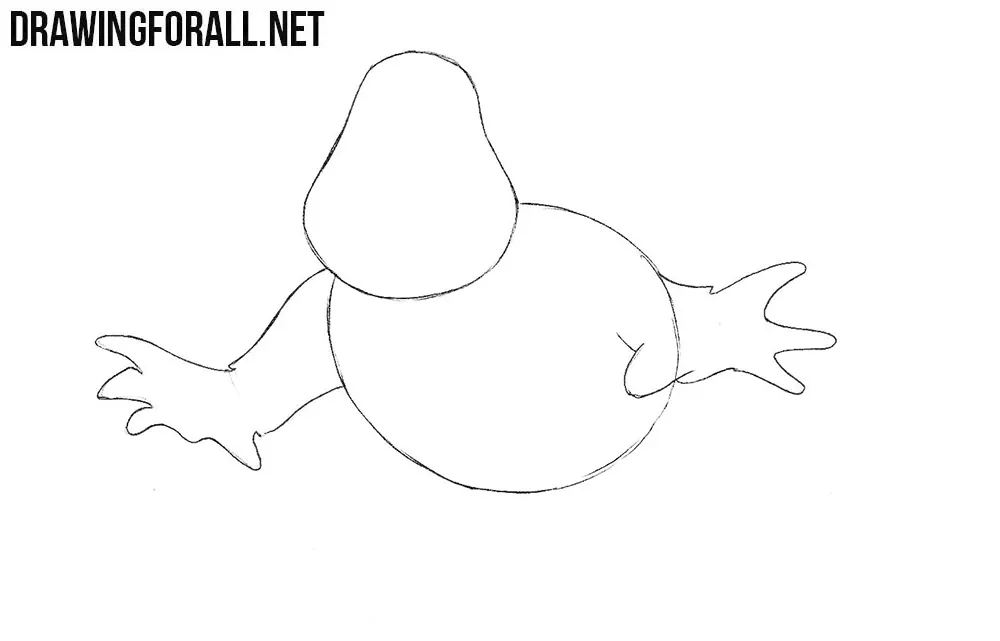 Step 3
Draw the upper part of the head and depict a surprised facial expression.
Step 4
Now draw a circle behind the back and a strip overlapping our ghost.
Step 5
Use eraser to remove all unnecessary lines and color the eyes, eyebrows and mouth.
So how to draw Ghostbusters logo? Now you know how to do this no worse than us! But as you probably can guess, this is not the last lesson about Ghostbusters. In the future, we are going to draw many more different characters and objects from this unusual and interesting universe.