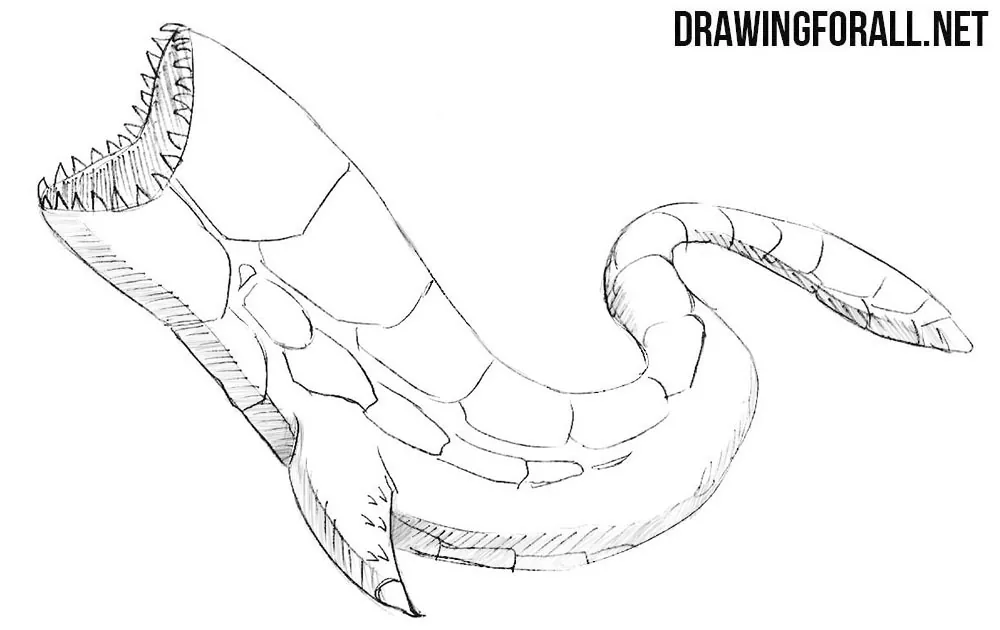 One of the most extensive and diverse categories on our site is a category called "Myths and Legends". In this section we publish various characters, creatures and monsters from legends, fantasy myths and fairy tales.So today the team of Drawing For All will show you how to draw Charybdis – a giant sea monster from ancient Greek mythology.
Step 1
In the very first step, we sketch out the general outlines of the Charybdis using very light lines.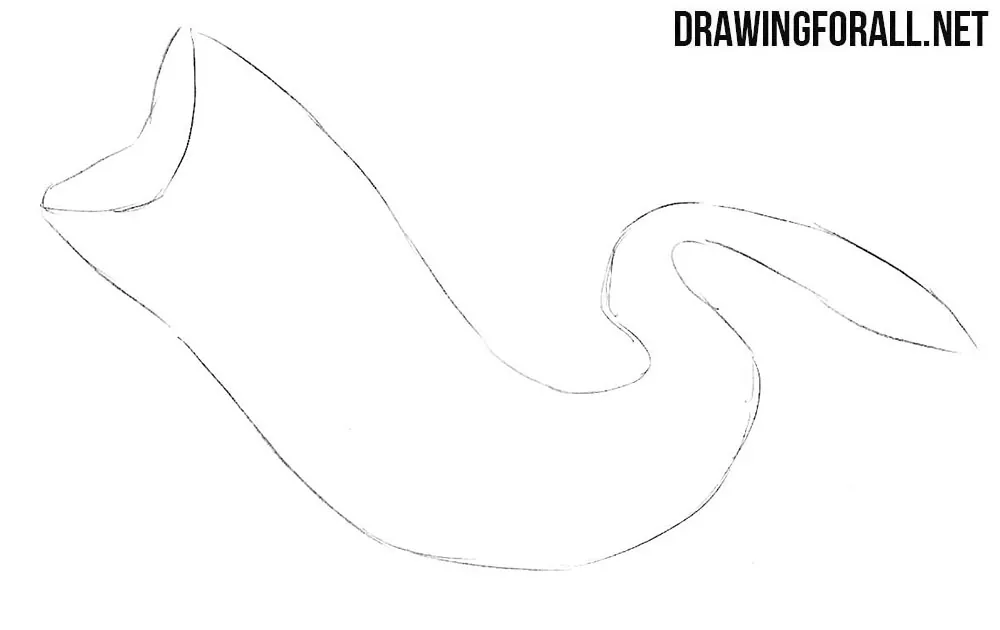 Step 2
Now we are sketch out sharp and eerie teeth. On the body sketch out the fins, as in our example.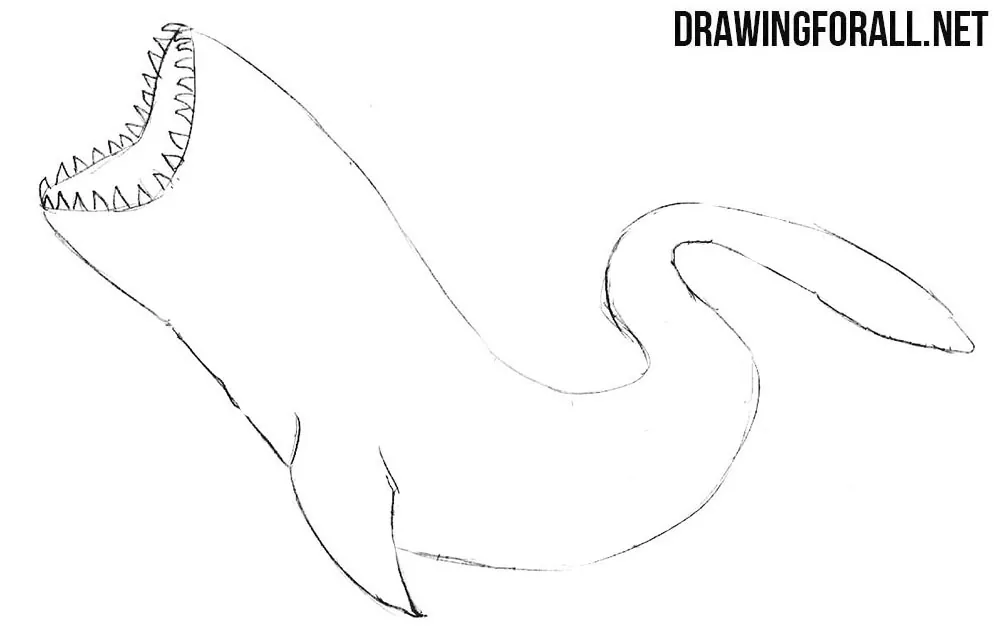 Step 3
We continue to add details. Draw out the elements of the shell on the body and the sharp spikes on the fins.
Step 4
Use very light lines to sketch the location of the shadows. Next using hatching add shadows as our example.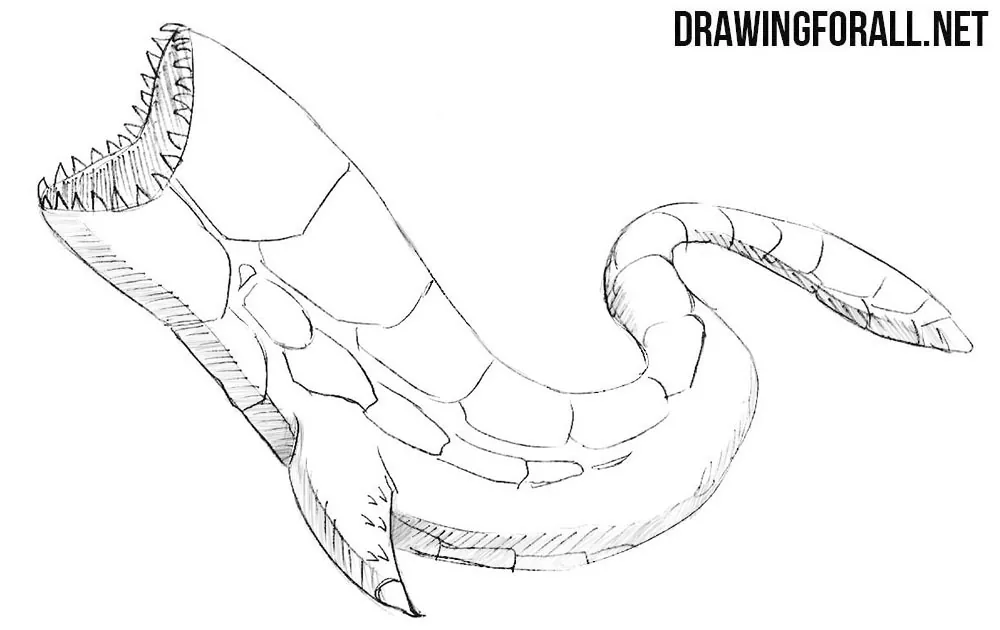 This lesson was very simple, since our Charybdis looks like a huge and toothy worm. In different works of art this character is depicted in different ways, and therefore we decided to make such a collective image of the Charybdis, a giant sea monster. By the way, in one of the following lessons we want to show you a how to draw sea serpent, a monster that is in the legends of the most different countries of the world. So be sure to subscribe to us in social networks and visit our site as often as possible, so as not to miss this and other our drawing lessons.