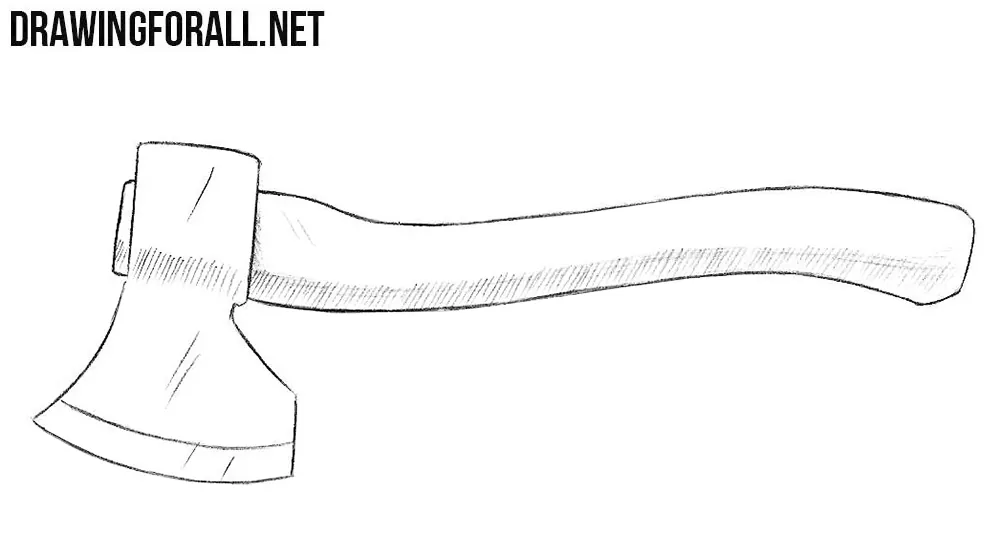 Hello everyone and welcome to another drawing lesson by the artists of DrawingForAll. The theme of this lesson is how to draw an axe. Before we start, let's remind that we already drew an axe, but it was a combat version of this item, today we will draw an axe for peaceful purposes.
Step 1
First of all, let's sketch out the outlines of the head of the axe. Note that the head can be of a variety of shapes.
Step 2
Now draw out the outlines of the handle, which can be either straight or slightly curved, as in our example.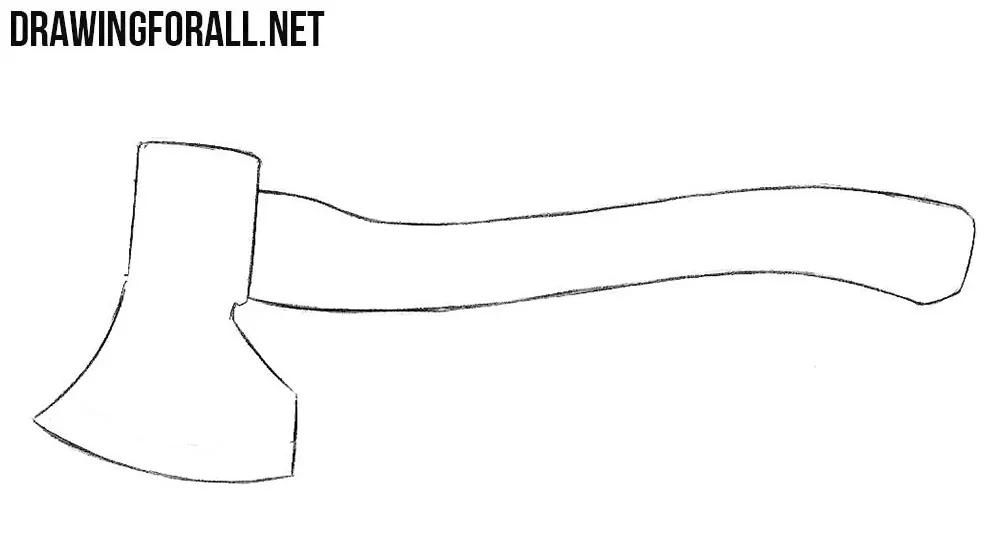 Step 3
Now draw out the so-called "eye" and the line of the cutting edge on the head of the axe.
Step 4
Let's add some shadows and glare to the surface of the head, to make the exame more realistic.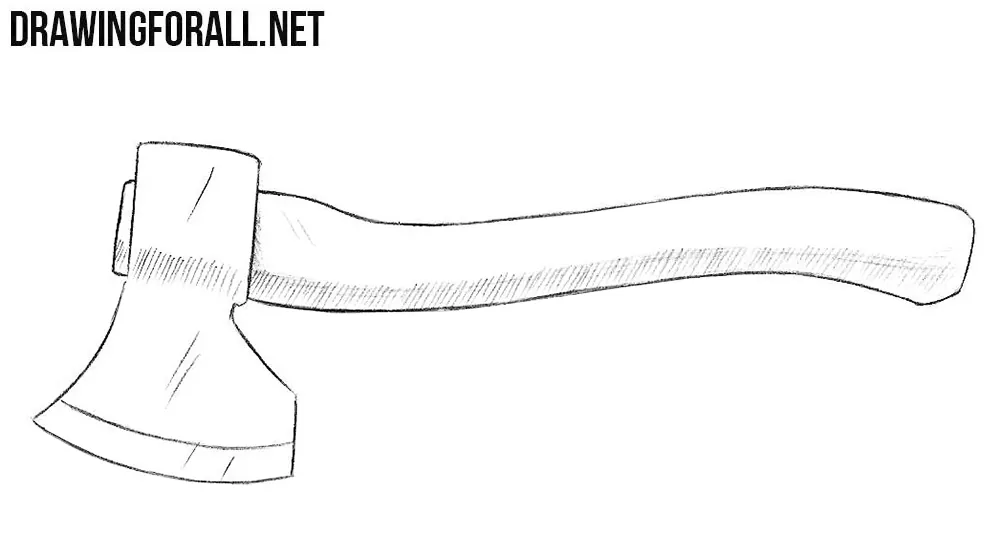 We really hope that our lesson on how to draw an axe was interesting and useful for our readers. Also we hope that you are subscribed to us in social networks, if not, we hope that you will do this by clicking on the social networking buttons on our website.