How to Draw a Vacuum Cleaner
Learn how to draw a vacuum cleaner step by step with this drawing lesson. We'll show you how to draw on example of a simple vacuum cleaner, but you, of course, can use this drawing lesson to draw any other vacuum cleaner.The principle is the same. So, let's begin.
Step 1
First we draw the body of the vacuum cleaner in the shape of an oval with flat bottom.
Step 2
Now to sketch out the twisting hose of our vacuum cleaner.
Step 3
Now draw the tube and nozzle. Here we must use straight lines in general.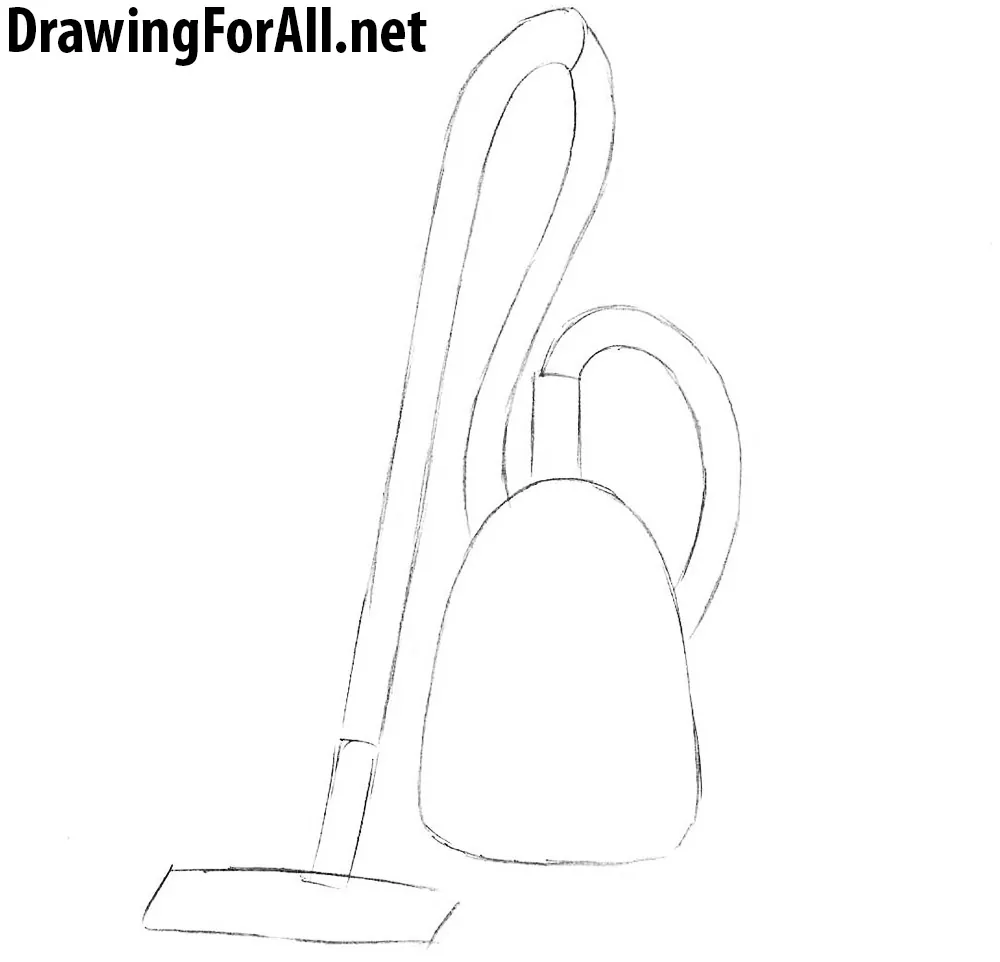 Step 4
Add some details to the vacuum cleaner, such as cover and wheels.
Step 5
Draw out the body of vacuum cleaner. Add some new details, such as handle and switch.
Step 6
Now draw out the hose, tube and nozzle of vacuum cleaner. Add details as in our example.
Step 7
Add some shadows using simple hatching.
We hope, that with this drawing lesson you've learned how to draw a vacuum cleaner. We remind you that in our social networks you will always find the latest drawing lessons, so do not forget to subscribe to them and share this drawing lesson.