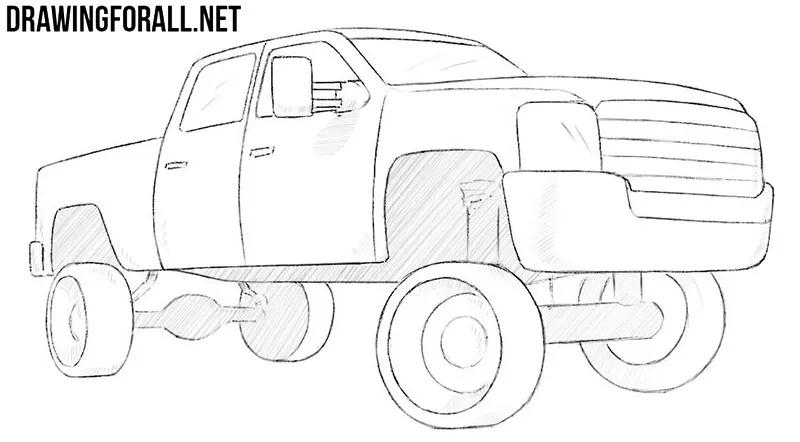 In this rather simple lesson, the Drawingforall.net team will show you how to draw a truck easy and quick with nine elementary stages.
In fact, we have already shown how to draw a truck, but today we decided to do everything a little differently, to approach this issue slightly from other points of view. So to expand their horizons you can go to our old article on how to draw a truck.
Step 1
Like any of our articles, this art guide on how to draw a pickup truck will begin with simple geometric shapes. In this case, we start with cubic shapes, plotting them using very light straight lines.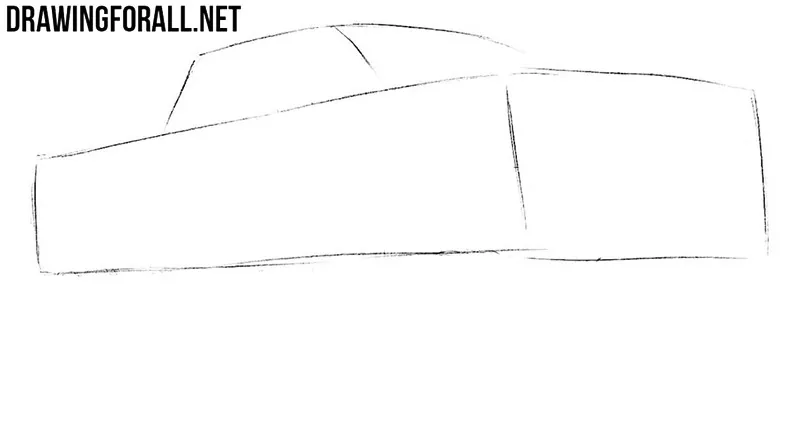 Step 2
Now add the most crucial details, among which will be large headlights and a powerful grille in the nose of the pickup. And in the side, create angular arches and a fairly high window line.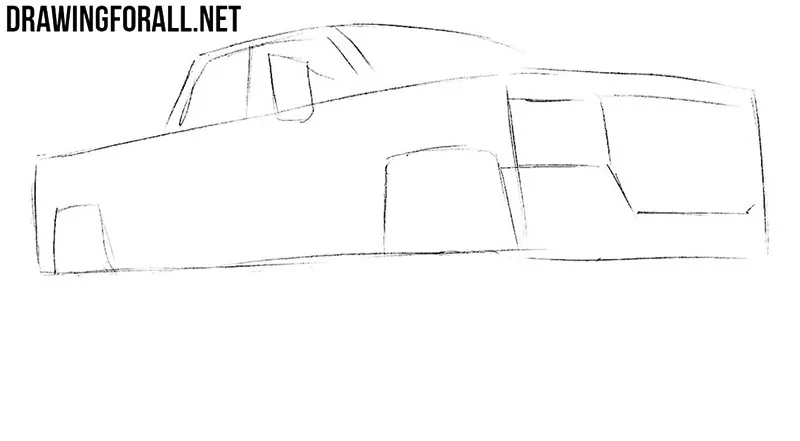 Step 3
We continue to build a pickup drawing, or rather to create the initial truck sketch. Add round wheels and the visible part of the suspension using easily erasable lines.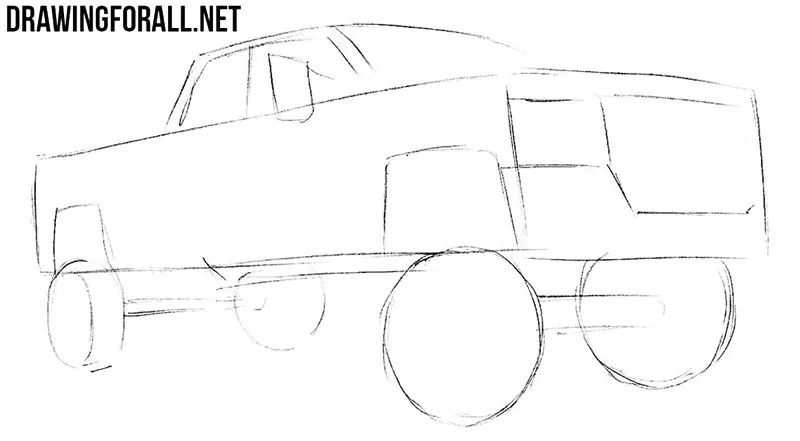 Step 4
So, the initial sketch of the truck is ready, and now we need to go into details. By tradition, we will start with the nose section and trace the powerful grille and angular headlights of the pickup truck.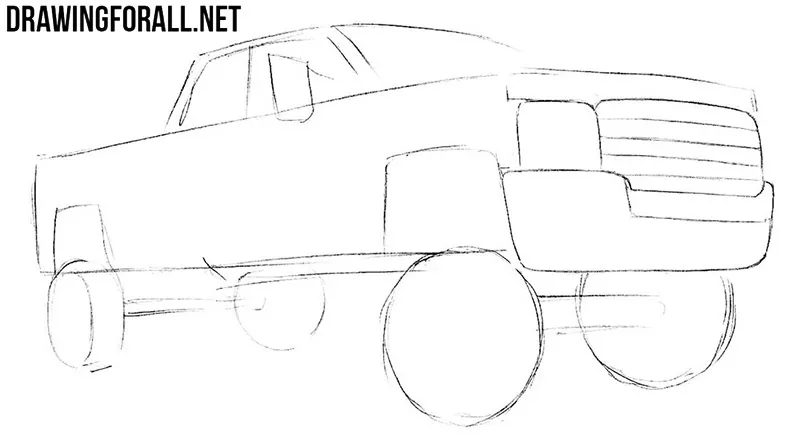 Step 5
The fifth stage will probably be the easiest in this tutorial on how to draw a pickup truck. Using dark lines trace the large and powerful front wheel arch and hood. Remove unnecessary guidelines from the front of the automobile.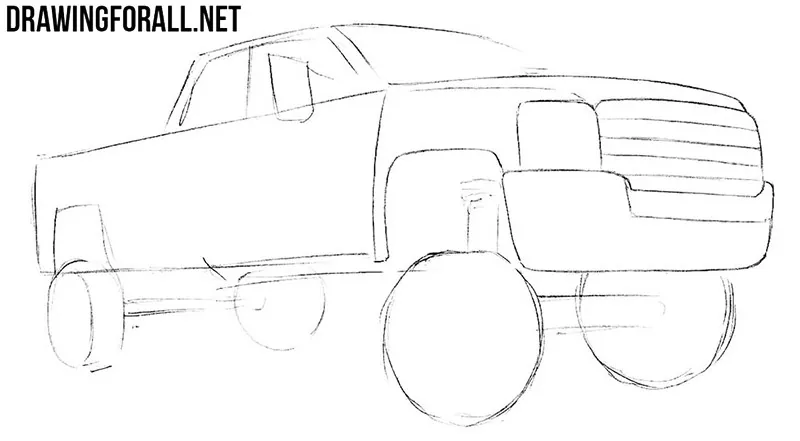 Step 6
This step will be much more difficult, because here we will need to draw a cab of the pickup truck. Using the same dark and clear lines trace everything as the Drawingforall.net artists did in the image below.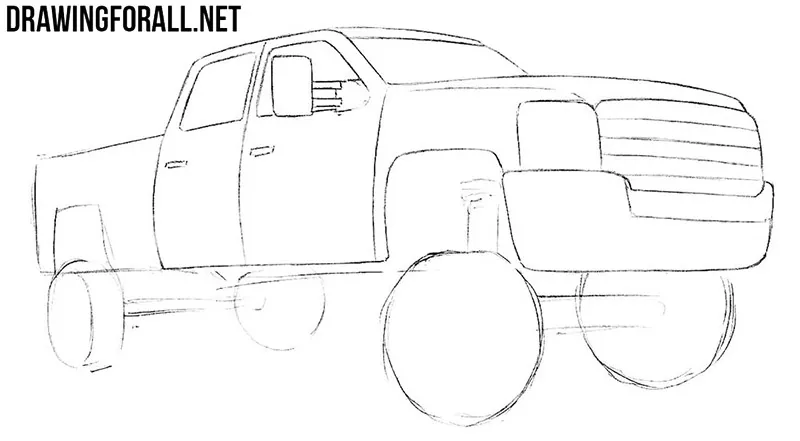 Step 7
In this step, we'll finish creating the body of the pickup truck. Using clear lines, darken the cargo part of the pickup truck, the rear wheel arch and the rear bumper.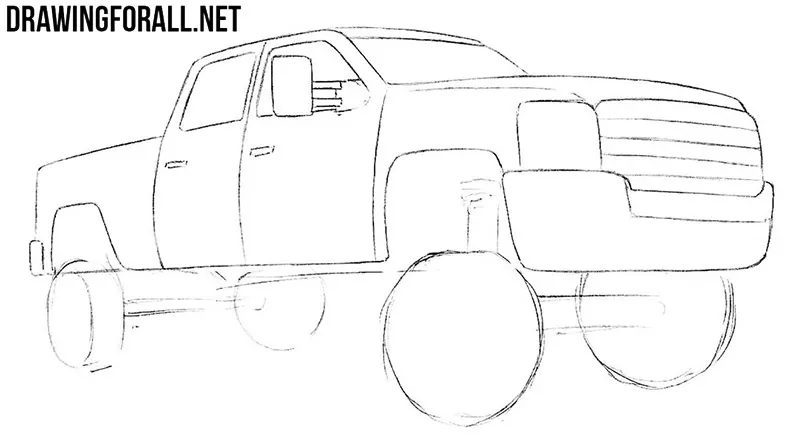 Step 8
Be especially careful when you create wheels on your truck drawing. They should be as clear and symmetrical as possible. Depict the round rims and get rid of all the remaining guidelines.
Step 9
And the final touches that will give your pickup truck drawing a sense of solidity and more depth. Using hatching, add shadows and highlights in the areas shown below.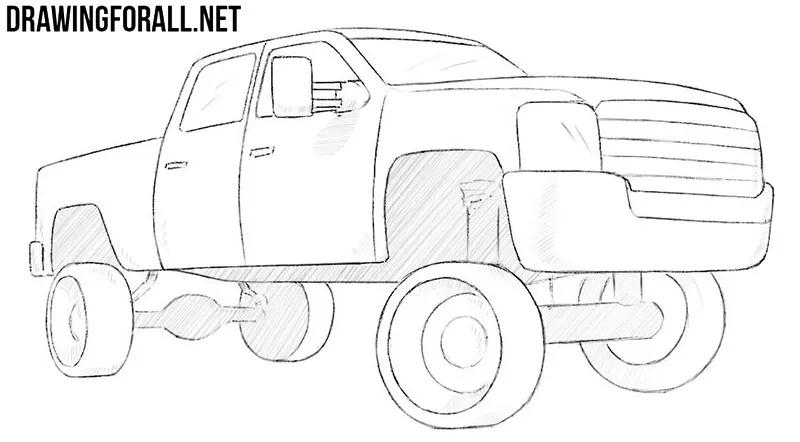 We tried very hard to make the development of the drawing of the pickup truck was the most understandable and clear. If the instruction on how to draw a truck easy was really easy, then be sure to subscribe us on Facebook, Pinterest and Twitter to keep track of everything that appears on Drawingforall.net.