How to Draw a Chevrolet Camaro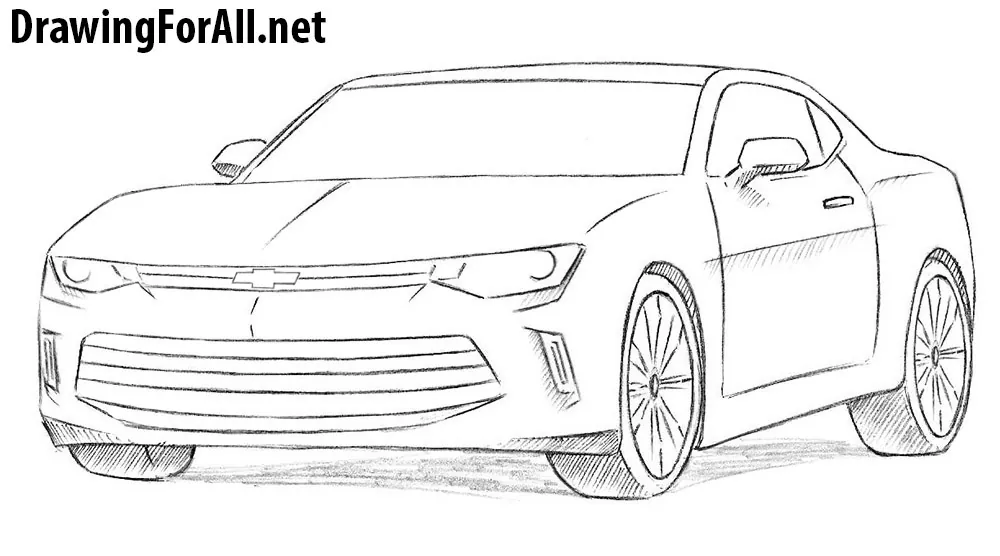 Hello dear readers and welcome to the drawing tutorial on how to draw a Chevrolet Camaro! As you know it is a cult American sports car, so called "pony car", produced by Chevrolet General Motors corporation since 1966.
Step 1
We have already drawn a huge number of cars, and all lessons begin roughly the same way – the first thing we need is sketch out the general outlines of the car.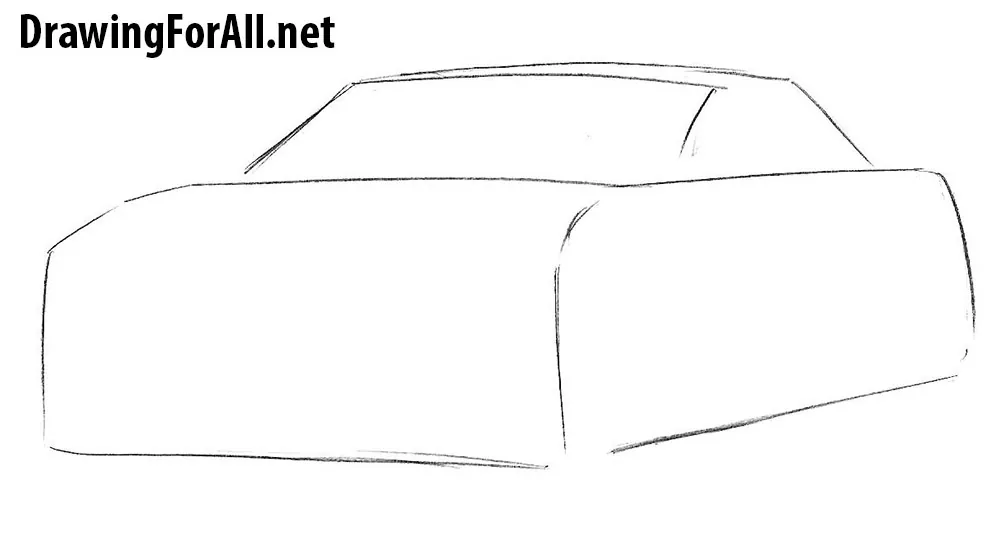 Step 2
In the front part of Chevrolet Camaro sketch out the headlights, a long and narrow radiator grille between the headlights and a large radiator grille in the lower part of the bumper.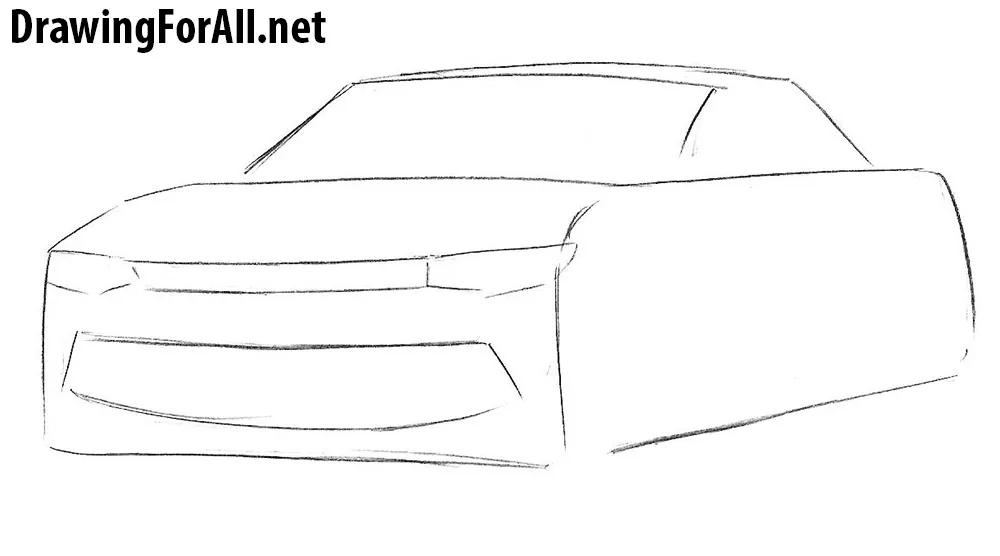 Step 3
At the top of the car sketch out the window and mirrors. Sketch out the door and the handle on the side of the car. Sketch out the wheel arches and wheels themselves with the help of usual ovals.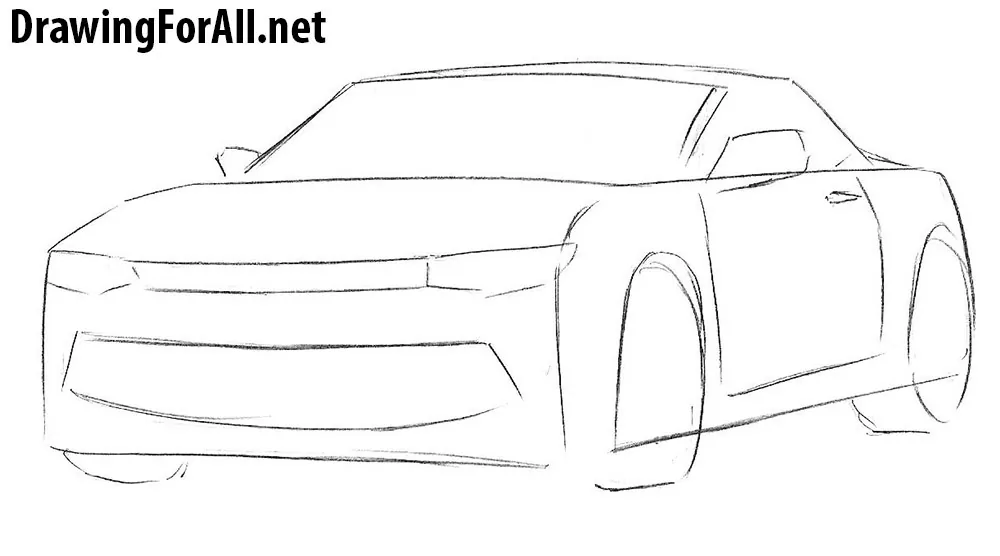 Step 4
Start adding details. Draw out the angular headlights with circle lamps inside them. In the same step draw out the radiator grille that located between the headlights.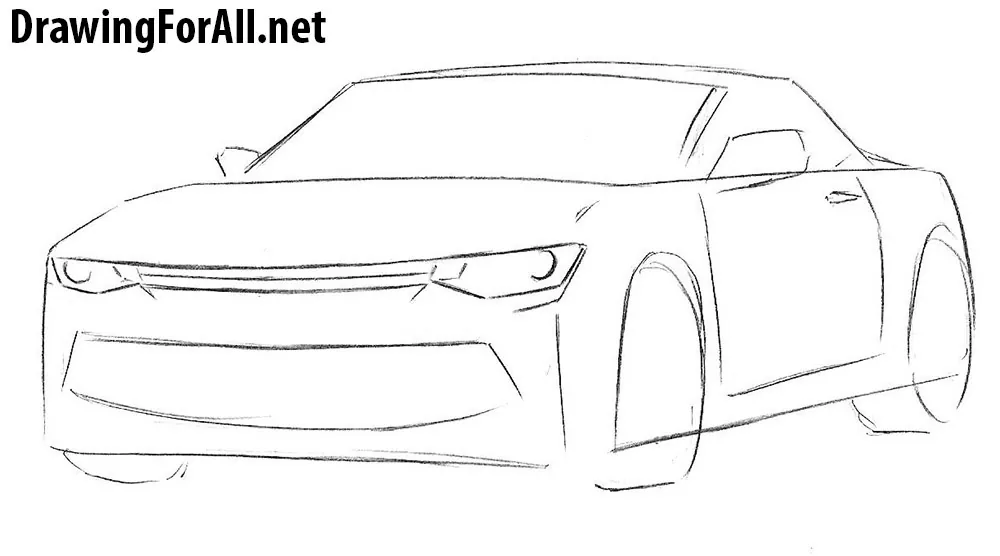 Step 5
Continue drawing tutorial on how to draw a Chevrolet Camaro. Draw out the lower radiator grille as in our example. On the sides of the radiator grille draw the fog lights.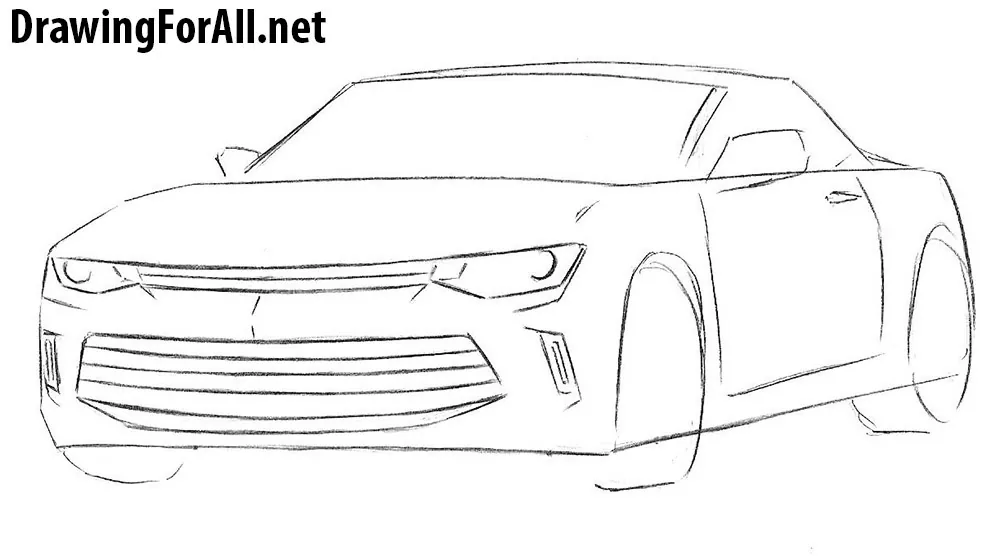 Step 6
Let's move to the top of the car and accurately draw out the roof that resembles the Ford Mustang roof. Next, draw out the outlines of windows and mirrors.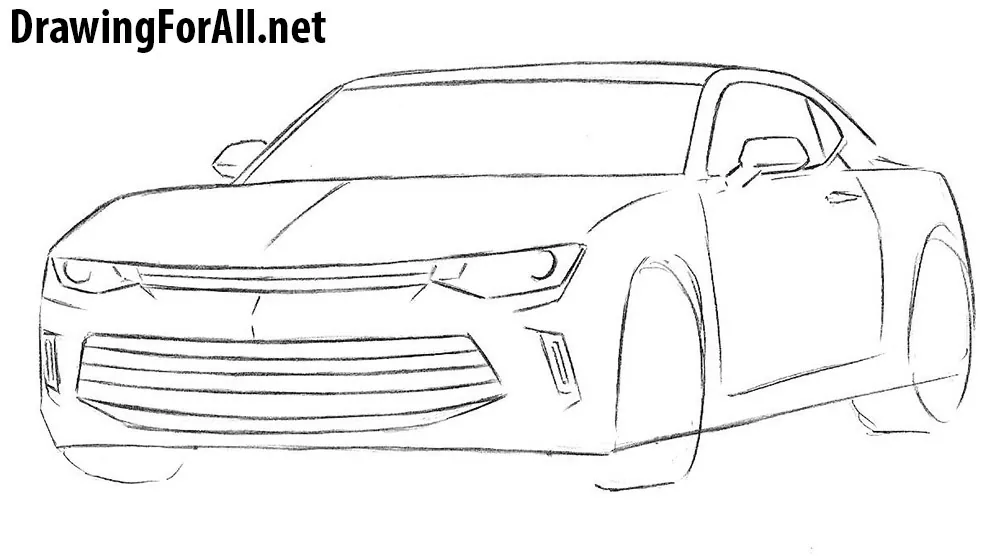 Step 7
Draw the door and handle ( as you know Chevrolet Camaro has two doors). Draw the rear part of the car and the sill line between the wheels.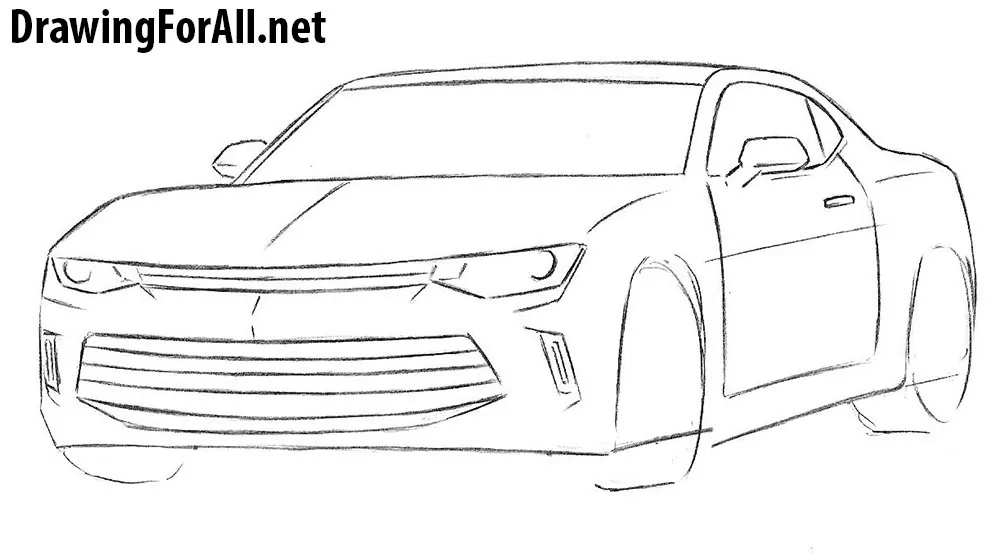 Step 8
Here we finish drawing the body of our Chevrolet Camaro. Draw the wheel arches with the help of semi-ovals and accurately draw out the wheels in the form of ovals. Draw wheel rims and move to the last step of this lesson.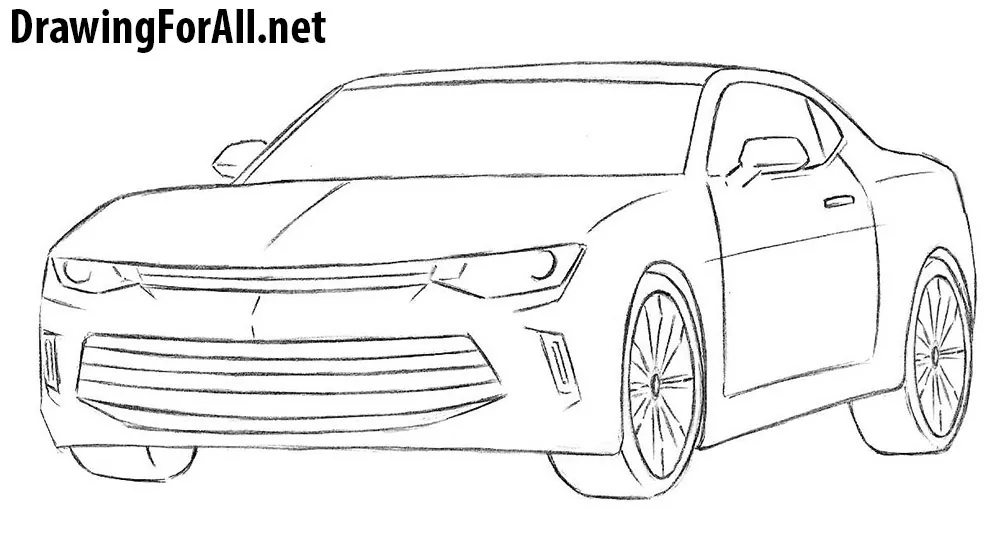 Step 9
We have only to add shadows using classic hatching, as we always do in all our lessons of drawing cars.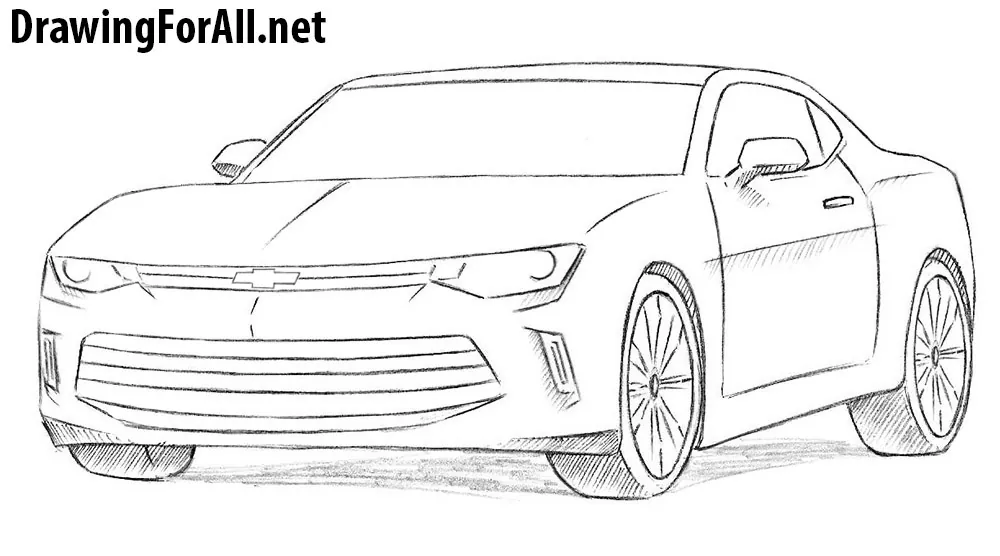 So, our another drawing lesson came to an end. We always do our best to make our drawing tutorial the simplest and most understandable, and you can help us in our work – just share this drawing lesson and write your wishes in the comments section.