How to Draw a Chevy Silverado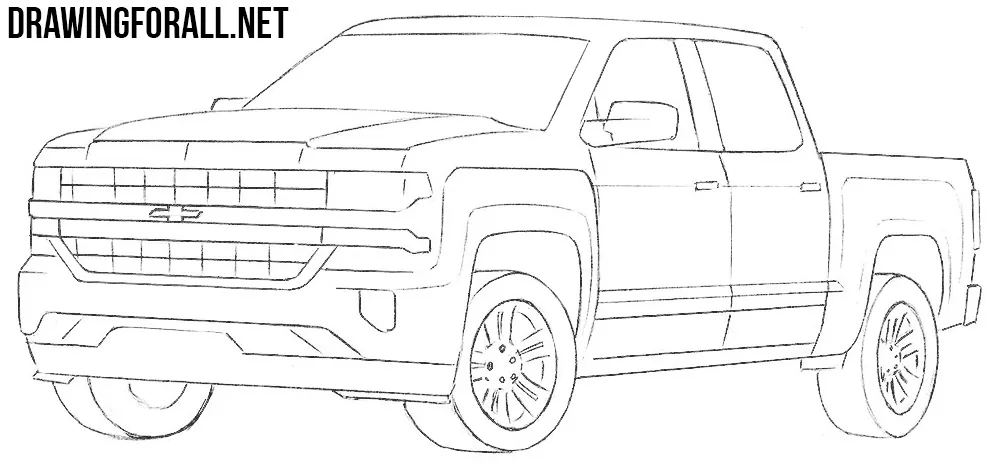 Hello dear car lover and artists. In this drawing tutorial we'll show you how to draw a Chevy Silverado – a full-size pickup, produced since 1999 under the brand Chevrolet, which belongs to General Motors.
Step 1
Let's start with the basic outlines of our pickup truck. Pay attention, that already at the first step the outlines of Chevrolet Silverado differ from the outlines for example Dodge Charger.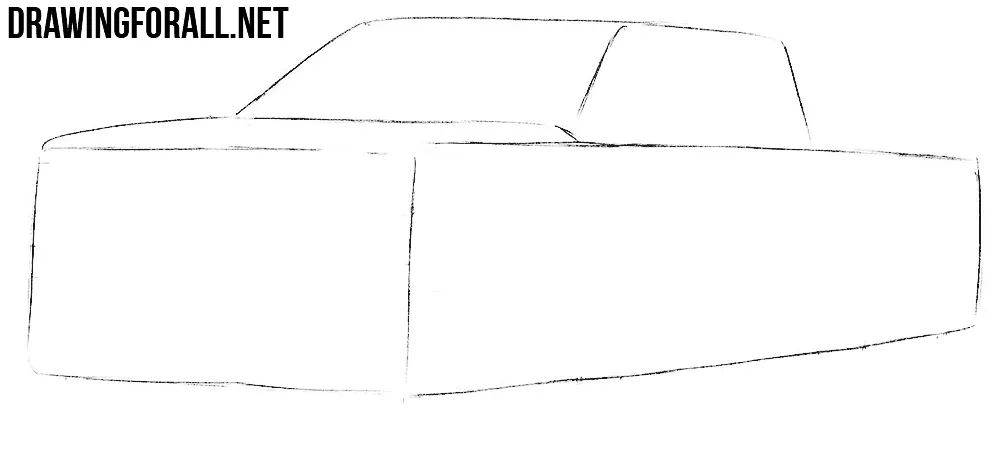 Step 2
Let's add some details. In the front part we sketch out the headlights and a huge radiator grille. In the lateral part we add rear-view mirrors and wheels.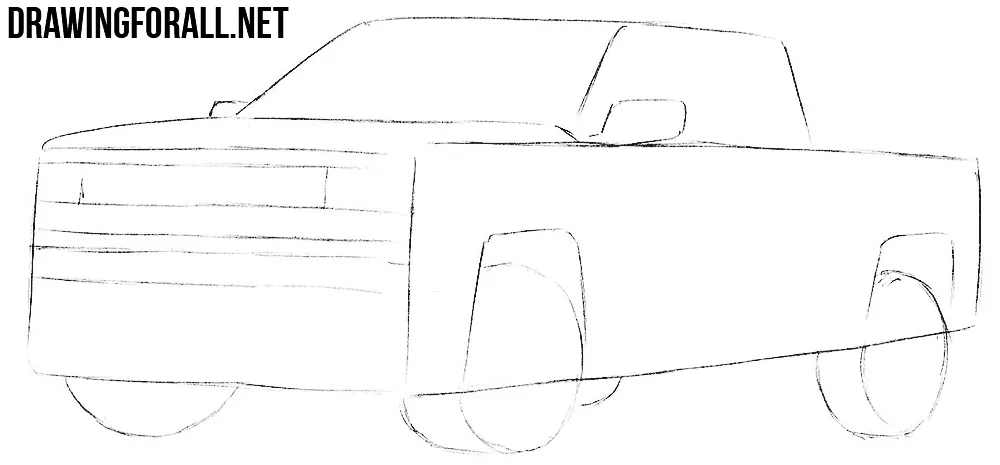 Step 3
With the help of long and straight lines draw the radiator grille. On both sides of the radiator grille we draw out the headlights. In the center of the radiator grill we draw the Chevrolet logo.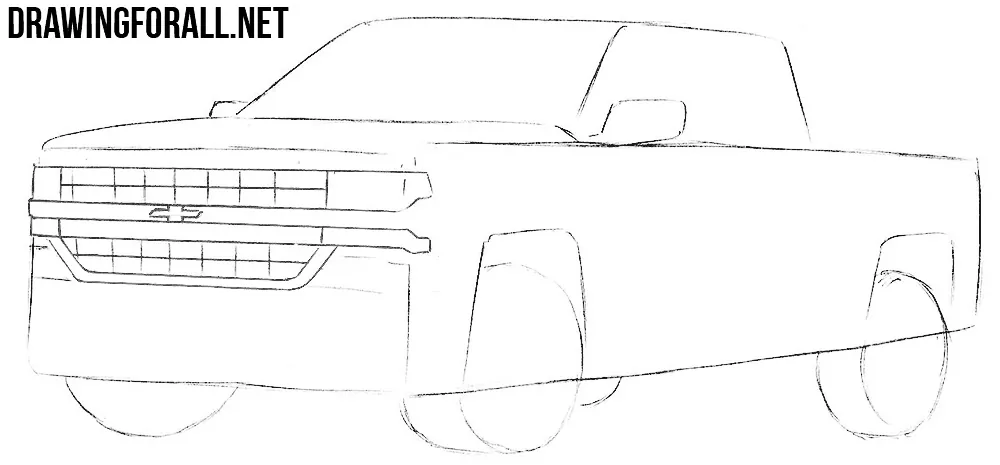 Step 4
Let's move to the hood by drawing it with straight and clear lines. Also using straight and clear lines draw out the details of the bumper.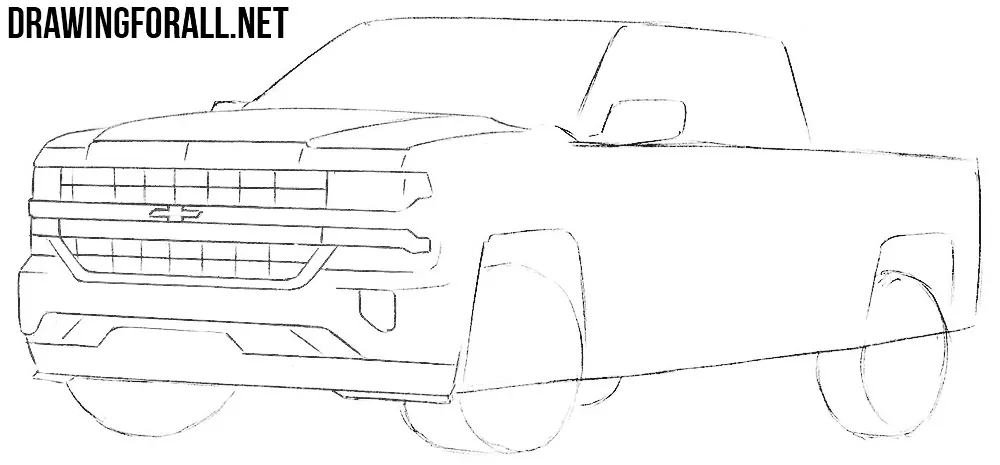 Step 5
Let's move to the cabin of our Chevrolet Silverado. Draw out the windscreen and side windows. Draw out the rear-view windows and move to the next step.
Step 6
Now let's move to the lateral part of our Chevrolet Pickup. Carefully draw out the door, a handle, moldings and the front wheel arch.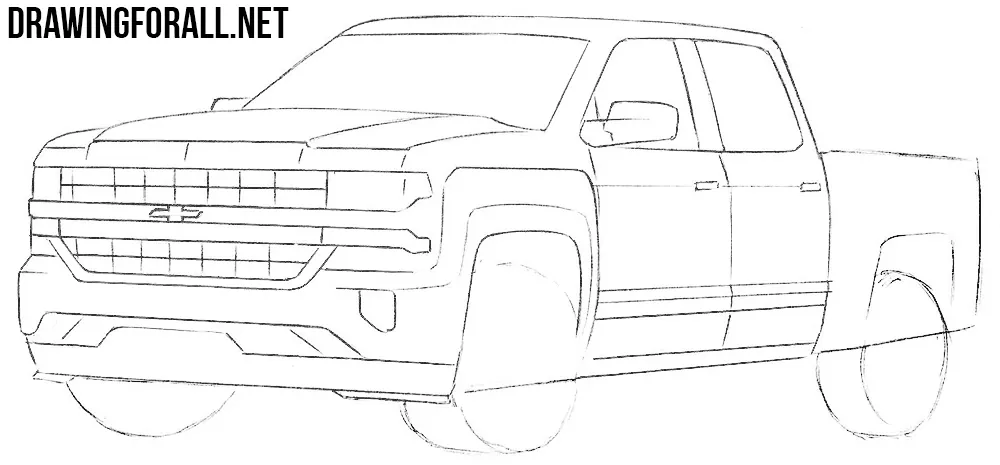 Step 7
Here we do about the same thing as we did in the previous step. Using straight lines draw out the pickup box with a rear bumper, rear lamps and wheel arch.
Step 8
This step is approximately the same in all drawing lessons about cars (from Honda to Ferrari). Here we need to draw wheels that look like ovals (or flat cylinders, depending on the point of view).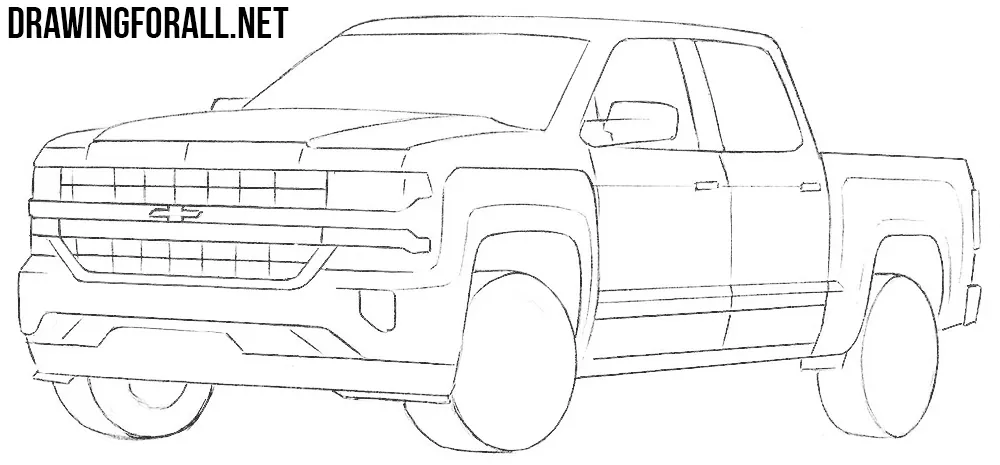 Step 9
Here we finish drawing lesson about how to draw a Chevy Silverado. Here we just need to draw rims, which can look like in our example or differently (depends on what kind of rims you like). Note that here the wheels and rims look smaller than the wheels and rims of for example of a sports car.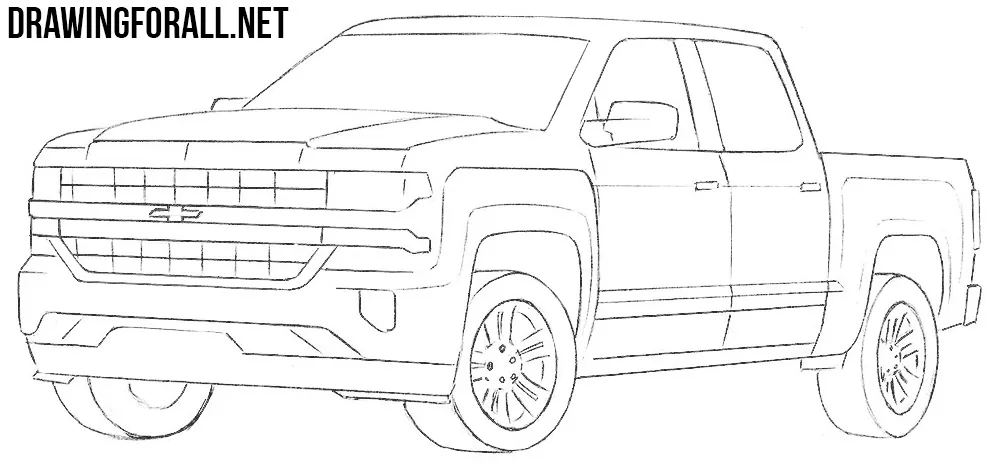 Recall that we already have another drawing lesson about pick-up – how to draw a Chevy Truck. In addition to this drawing lesson we have a whole bunch of drawing lessons about cars, so do not forget to visit all these lessons, share them with your friends and subscribe to us in social networks.