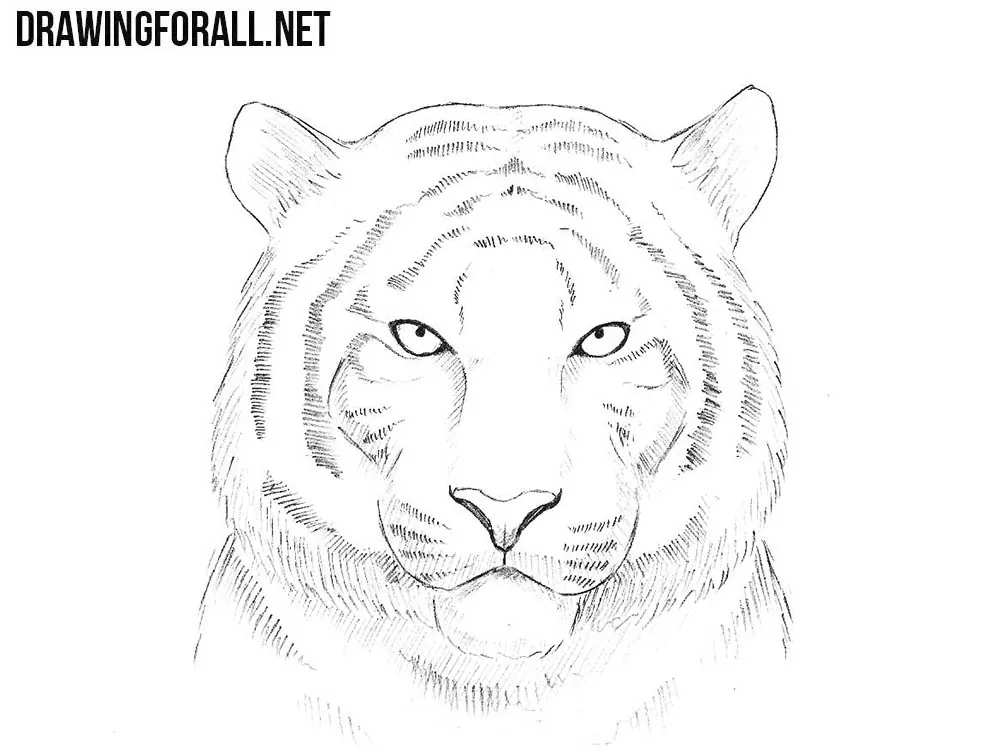 Hello dear artists and welcome to our drawing lesson on how to draw a tiger head. In one of the previous drawing lessons we showed you how to draw a cat's head, and in the current drawing lesson applied exactly the same principles as there.
Step 1
Take a pencil and sketch out the circle as a guide for the tiger's head. Next draw the vertical line of the frontal symmetry and the horizontal line for the eyes.
Step 2
In the upper part of the circle, draw the ears of the tiger and in the lower part draw the muzzle with the help of a circle. Next sketch out the outlines of the neck.
Step 3
Let's add a few basic details. Draw the lines in the ears. With the help of the horizontal line from the previous step outline the eyes, from the eyes draw lines and form a nose and cat's mouth.
Step 4
Continue the lesson about how to draw a tiger's head. Let's make the drawing more detailed. Draw the cheekbones and shaggy cheeks of our tiger.
Step 5
Here we erase all unnecessary auxiliary lines and make the lines of our drawing clearer. Drawing of tiger's head is almost ready, remains only add strips and shadows.
Step 6
Now let's work with the strips of our tiger. Start with the stripes on the muzzle. Next draw the stripes that surround the face of our big cat.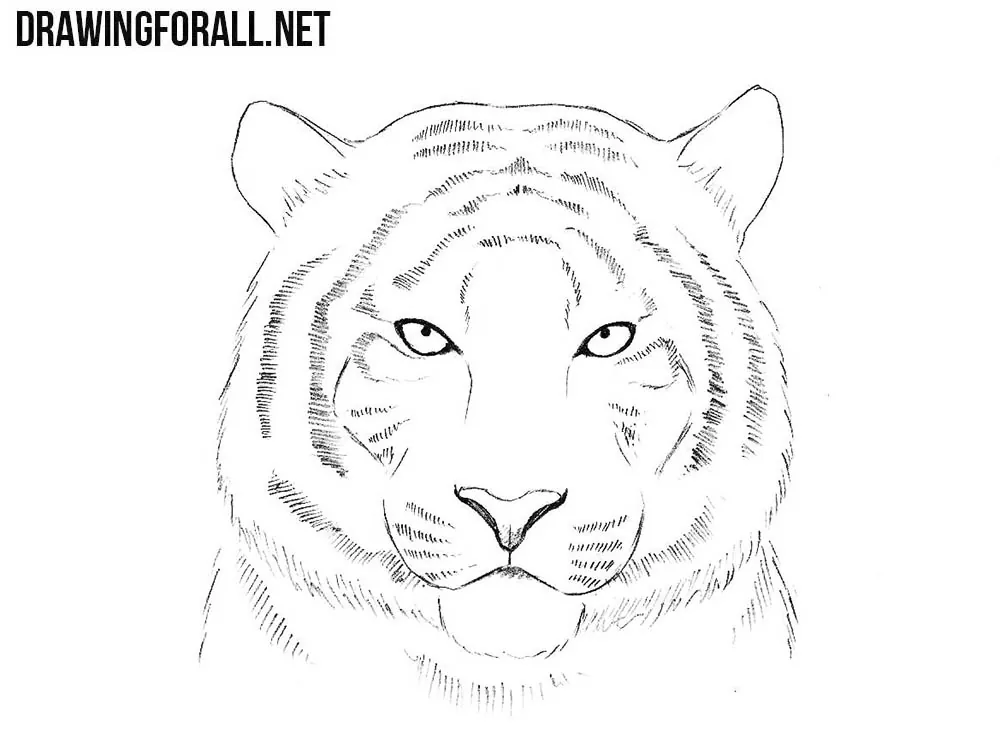 Step 7
There remains the last step in which we add shadows with hatching and draw long and slightly curved whiskers.
It seems to us that this was very cool drawing lesson and the drawing of the tiger's head came out very cool. Did you like this drawing lesson? If yes, then let us know it in the comments under this article and write what other articles you want to see on the pages of our site.