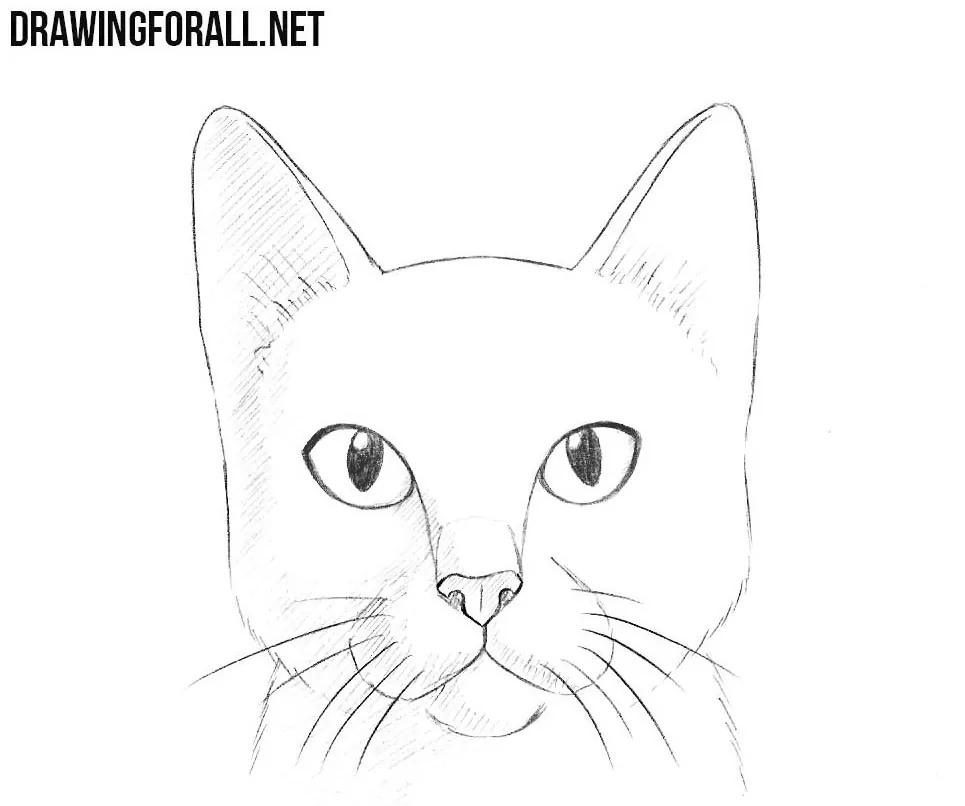 Cats probably the sweetest creatures in the world. These cute animals have already managed to capture the whole world and first of all the internet. So in this lesson we decided to show you how to draw a cat head step by step.
Step 1
First things first let's draw a circle. The draw two lines intersecting in the center of the circle.
Step 2
Now sketch out slightly pointed ears at the top and the neck using two lines. Note that ears are very similar to to the ears that we drew in the lesson about a leopard.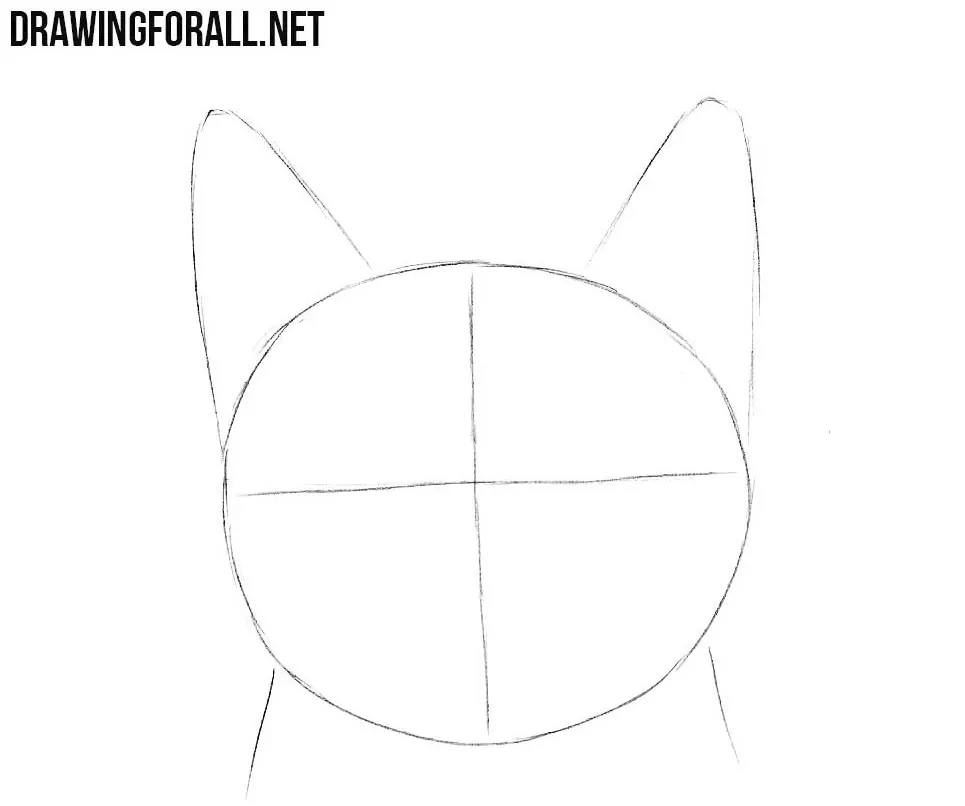 Step 3
Sketch out the amount shaped eyes that located on the horizontal line. Then sketch out the mouth and nose.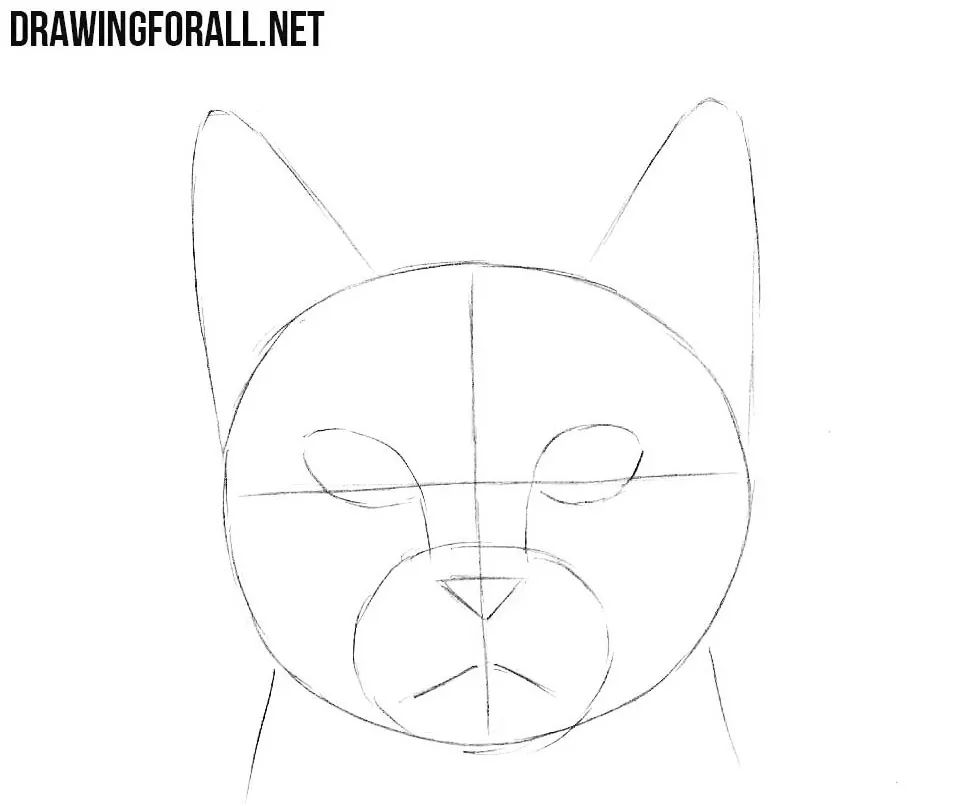 Step 4
Now let's a little detail our drawing. Make the contours of the head and more detailed and smooth. Draw the pupils inside the eyes.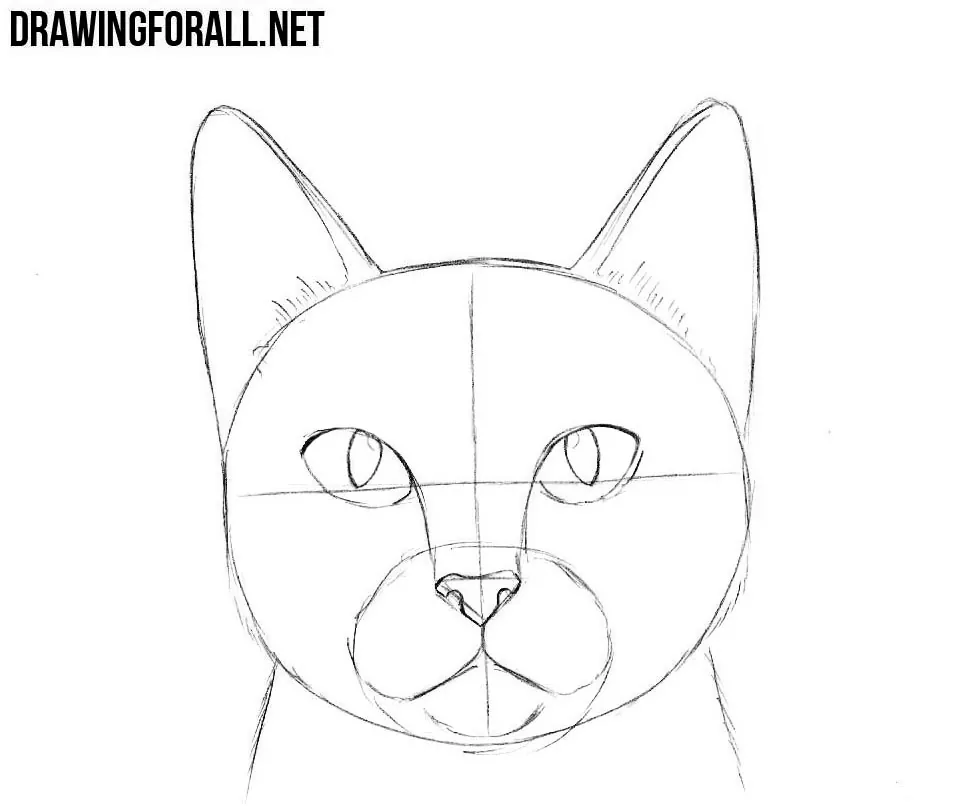 Step 5
Erase all the guidelines and make the lines of the drawing sharp and clear. If you did it right then you will get such a lovely cat.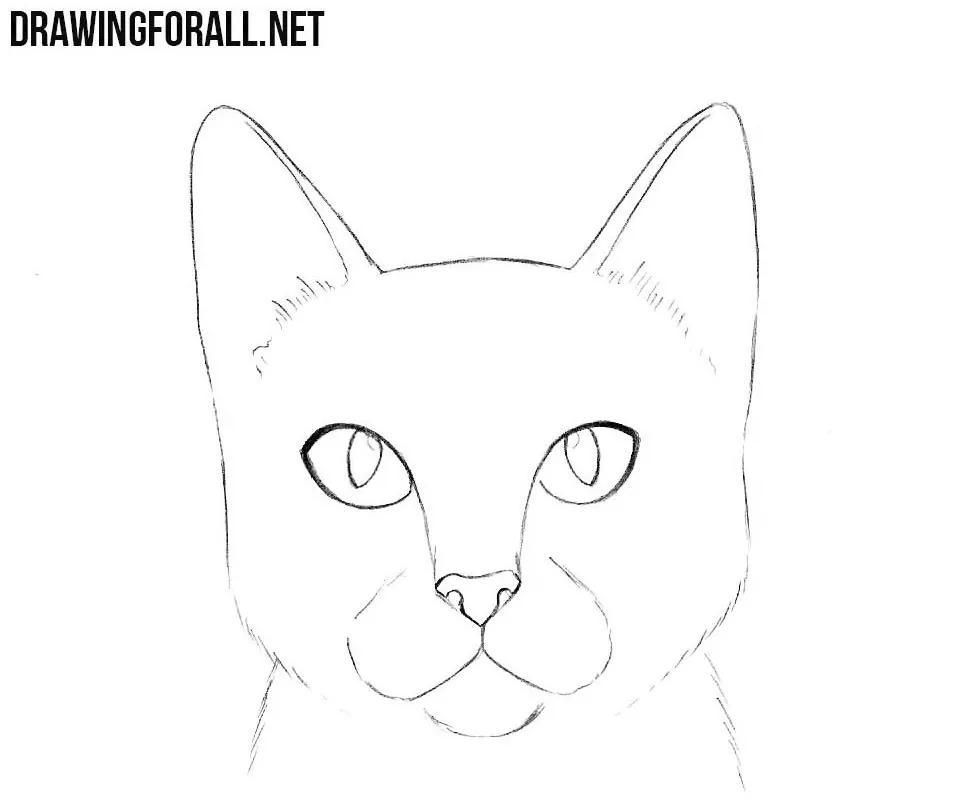 Step 6
It remains only to draw shadows. There are very few of them in this drawing tutorial. In the same step we add whiskers.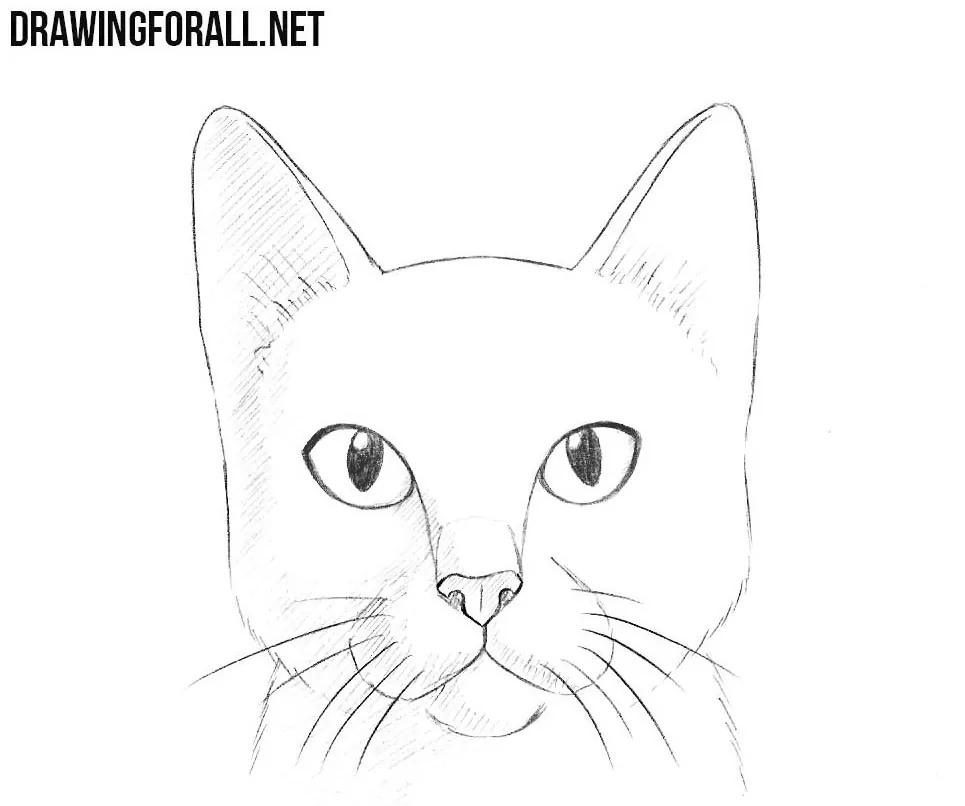 It was a drawing tutorial about how to draw a cat head step by step. By the way, cats captured not only the whole world, but also our site, which already has drawing lessons about a cartoon cat, a black cat and a Maneki Neko from anime.