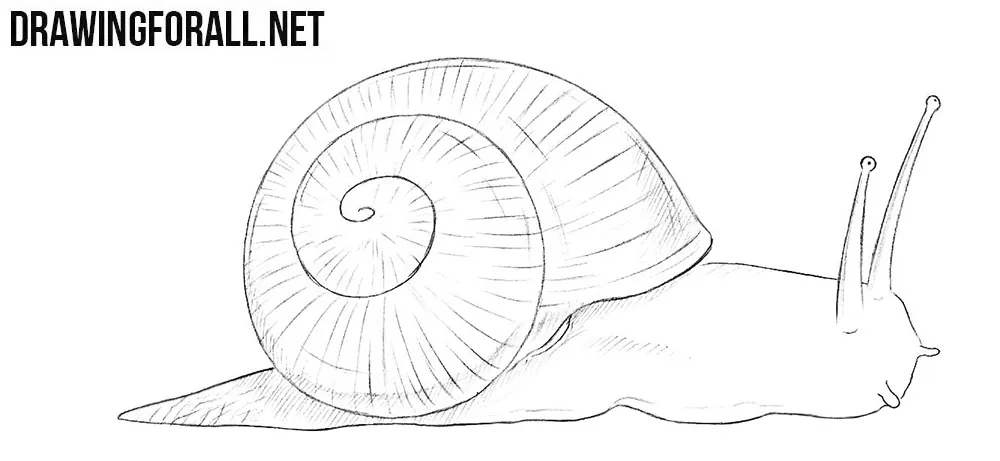 Category "Animals" in one of the biggest on Drawing For All. And this lesson on how to draw a snail will make this section of our site even bigger. Like all our drawing lessons, this one is divided in a few very simple steps in order to facilitate the drawing process.
Step 1
First, sketch out the body of the snail, which looks like a drop and a large shell in the form of an unevenly oval.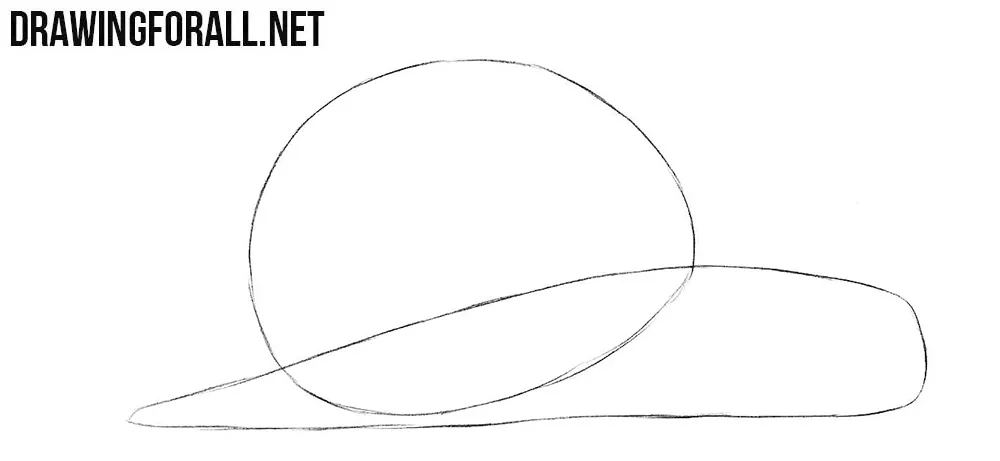 Step 2
Draw the curl on the shell, the edge of the shell's opening, the long eyes and the twisted lower edge of the body.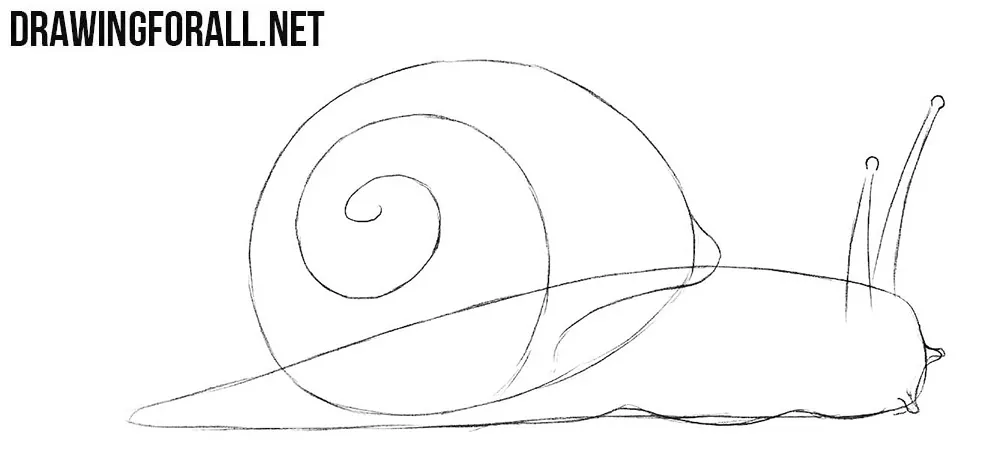 Step 3
Now grab an eraser and remove all unnecessary guidelines and draw out the details of the snail with clear pencil motions.
Step 4
At the last step we draw the light lines on the shell and add a few shadows that will give our snail more lively and a realistic look.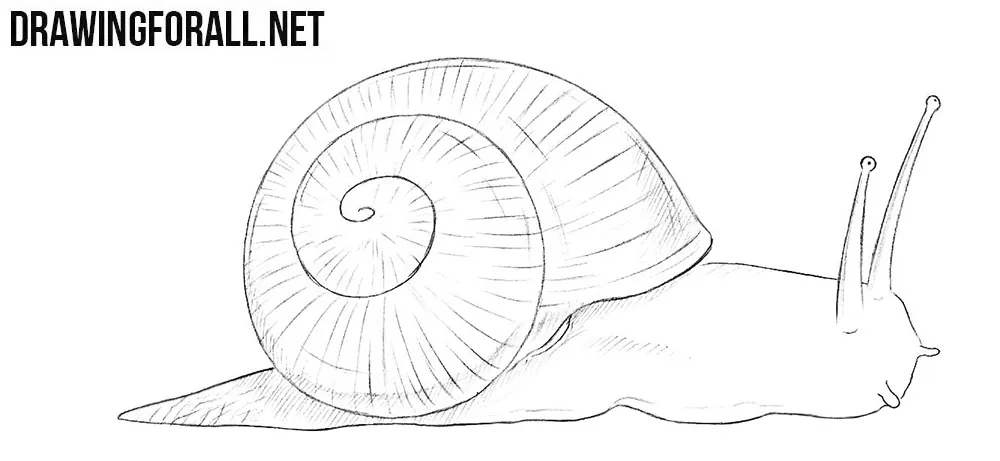 During the drawing lesson about how to draw a snail, do not hurry. Just calmly draw out all the big and small details following the advice of our artists. The snail itself is a fairly simple creature (not as simple as a worm of course), and drawing it is not that difficult. But in any case, we want to give a couple of useful tips. The lines on the shell should have approximately one direction, so that the shell does not seem curved. The contour of the shell should be drawn the most smooth (for this you must be able to draw well circles).