How to Draw a DeLorean DMC
Greetings dear artists! Today we present you a new drawing tutorial on how to draw a DeLorean DMC-12. As you know it is a sports car which was produced in Northern Ireland for the American automobile company DeLorean Motor Company from 1981 till 1983. As you all know this car became a time machine in the legendary movie Back to the Future.
Step 1
First let's draw the main outlines of our car. DeLorean like most of the cars from 80s consists mainly of straight lines. So take the pencils and start drawing the outlines as in our example.
Step 2
Let's add some common details. First sketch out the rectangular headlights and the outline of the radiator grille in the front. Then sketch out the lines of the windows and door.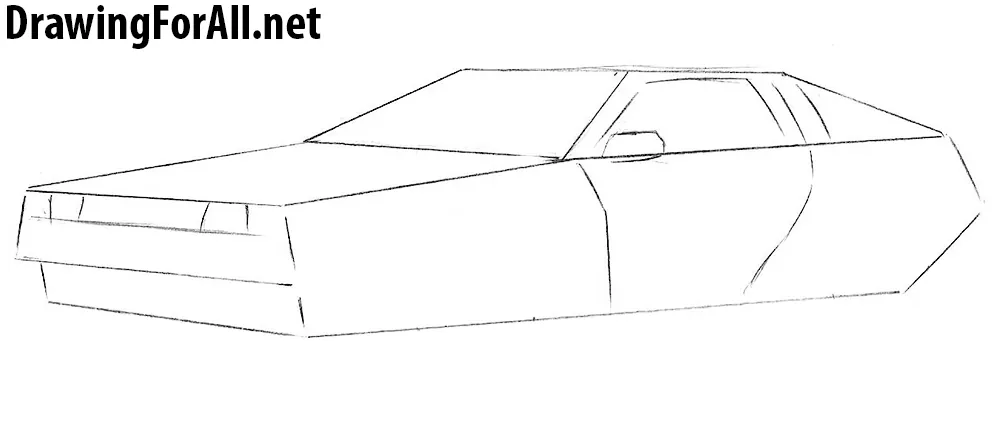 Step 3
Now let's go to the bottom of our DeLorean DMC-12. Using semi-ovals sketch out the wheel arcs and using ovals sketch out the wheels.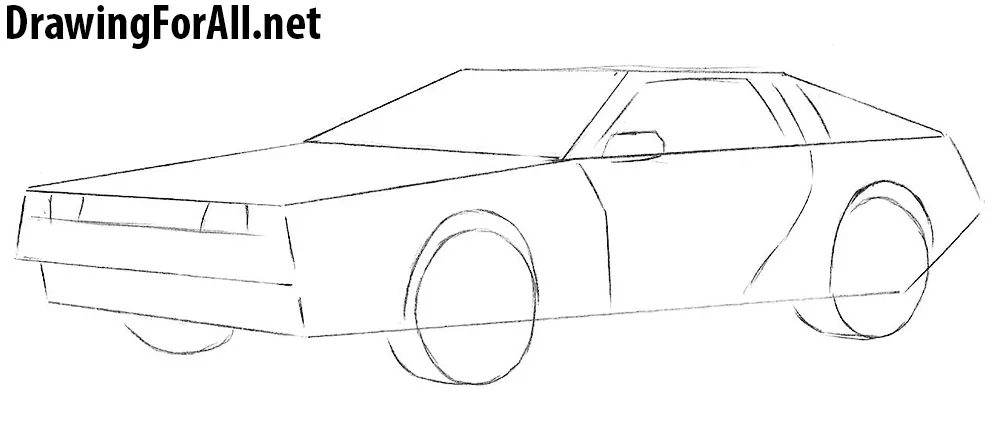 Step 4
Let's start adding details from the front of our car. Using straight lines draw a bumper, grille and headlights. At the center of radiator grille let's draw the logo.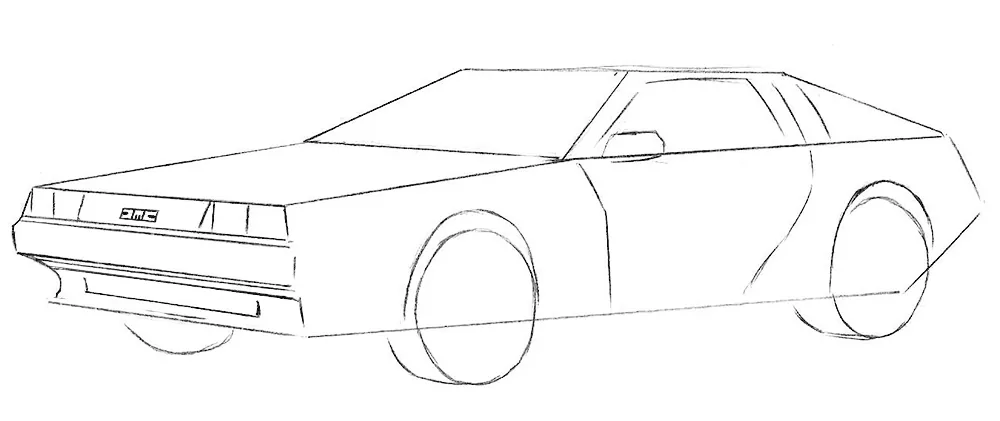 Step 5
Add more details to the front of our DeLorean. Draw the lines of the grille. Also draw the fog lights on the bumper and the turn signal on the side.
Step 6
Let's move to the top of our beautiful and unusual car and draw the windows and mirrors. Draw the little window in the center of the window on the side.
Step 7
Continue the drawing lesson on how to draw a DeLorean DMC-12. Here draw the door, side spoiler and car sill.
Step 8
Draw wheel arches in the form of semi-ovals. Carefully draw out wheels and rims inside the wheels. You need to try to draw the wheels as smooth as possible.
As we have already said DeLorean is a very unusual car, but on our site there is a huge number of more familiar cars, such as a Ferrari and a Mercedes. Do not forget to visit these and other lessons from the "Cars" category and share these drawing lessons.