Kind time of the day, dear artists and welcome to the drawing lesson about how to draw a salmon. This is a fairly simple drawing lesson at the end of which we will get a fairly realistic salmon.
Step 1
First of all we draw a very elongated oval. This will be the basis for the body of our salmon.
Step 2
At the left side of the oval draw eyes and mouth. Next using very light lines sketch out all the fins.
Step 3
Erase all unnecessary guidelines from the drawing and make the necessary lines clean and smooth.
Step 4
Draw out the gills, longitudinal line on the body and lines on the fins. It remains only to add shadows.
Step 5
Add shading from the top and bottom to make our salmon more realistic. The drawing of the salmon is ready.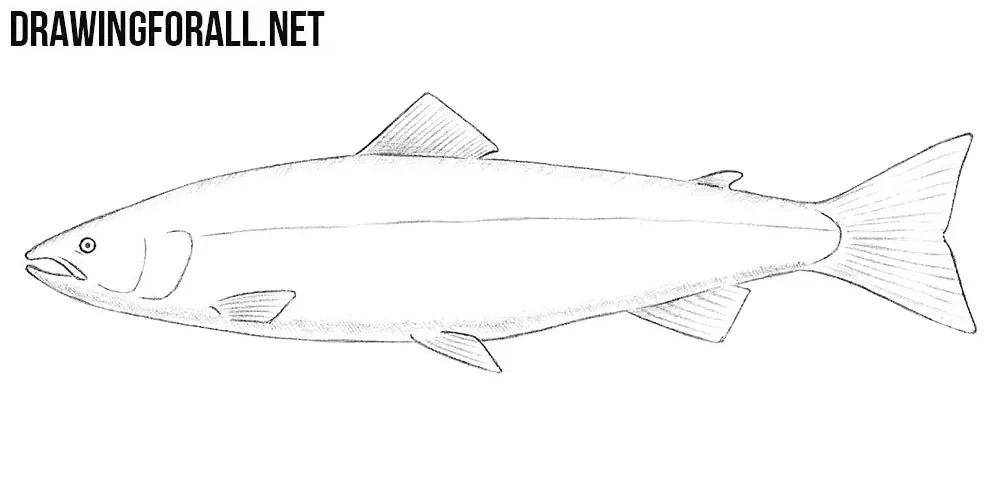 It was a lesson about how to draw a salmon. We do not have a huge amount drawing lessons about fish on our site, but if you want us to draw another marine inhabitant, let us know about it in the comments to this article. Also do not forget to subscribe to us on social media.