Hello dear artists and welcome to a drawing tutorial on how to draw a pillow step by step. This tutorial will consist of five very simple steps, and we think that all of you could learn to draw this soft item.
Step 1
At first draw such a geometric figure. Use very light lines in this step.
Step 2
Using curved lines draw out the outlines of the pillow. Note that the lines should not be too straight.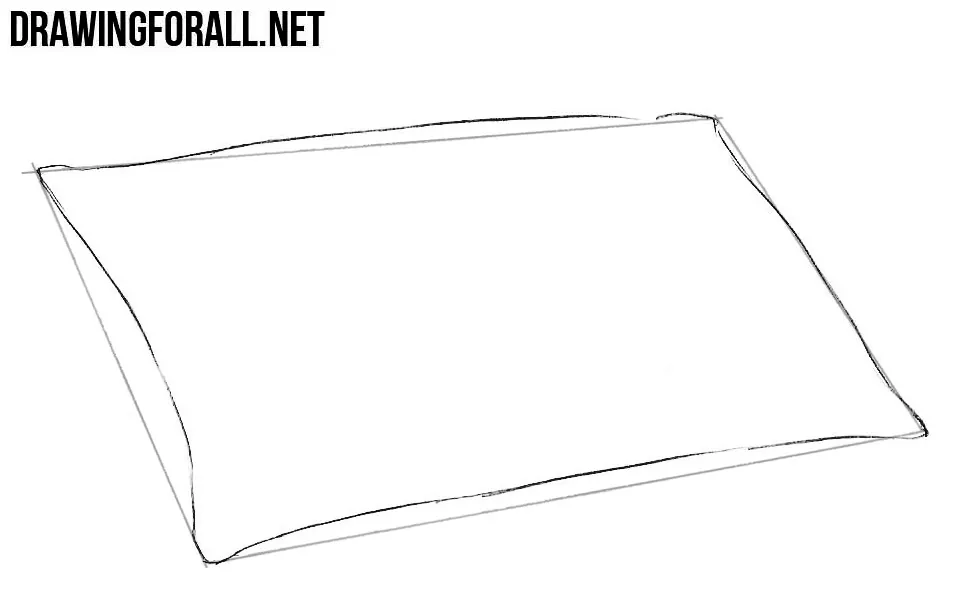 Step 3
Erase the lines that we drew in the first step and you get a general shape of the pillow.
Step 4
Let's make our drawing more similar to a pillow. Draw the seam and folds as in our example.
Step 5
And the last step of the drawing lesson about how to draw a pillow where we will add shadows.
it was very simple drawing tutorial about how to draw a pillow. By the way, what is your favorite drawing tutorial on our site? Write it in the comments here or in our pages in social networks. Be sure to subscribe to us at Pinterest, where we publish shortened versions of our drawing lessons.