How to Draw a Hair Clipper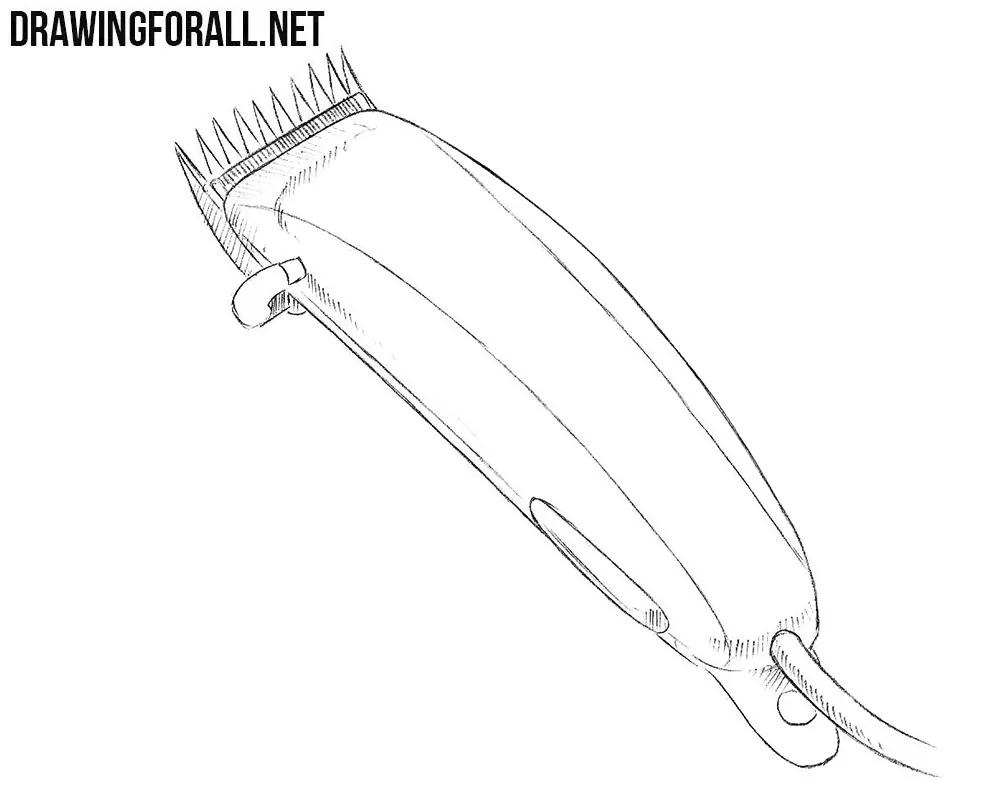 On our site there is a very large number of lessons about different items. Today we decided to continue this theme and made a lesson on how to draw a hair clipper.
Step 1
So, first of all sketch out the contours the body of our hair clipper using very light lines.
Step 2
In the front part we draw a shaver head and on the reverse side we draw a wire.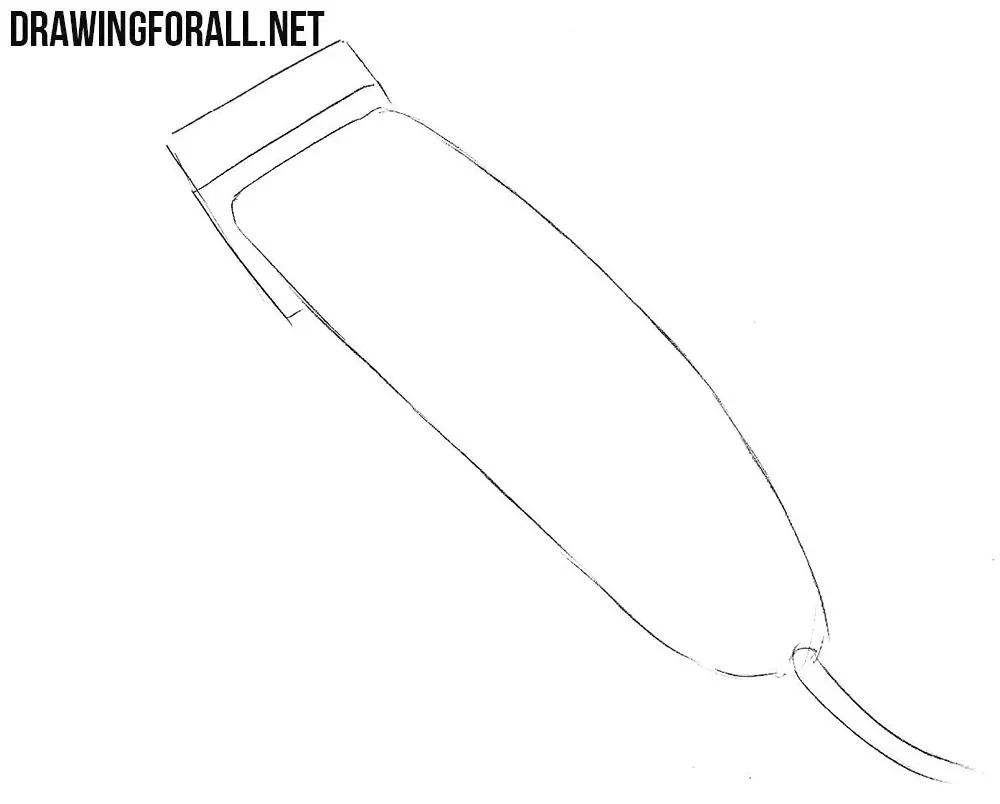 Step 3
Carefully draw out small blades of the shaving head and long teeth of the comb.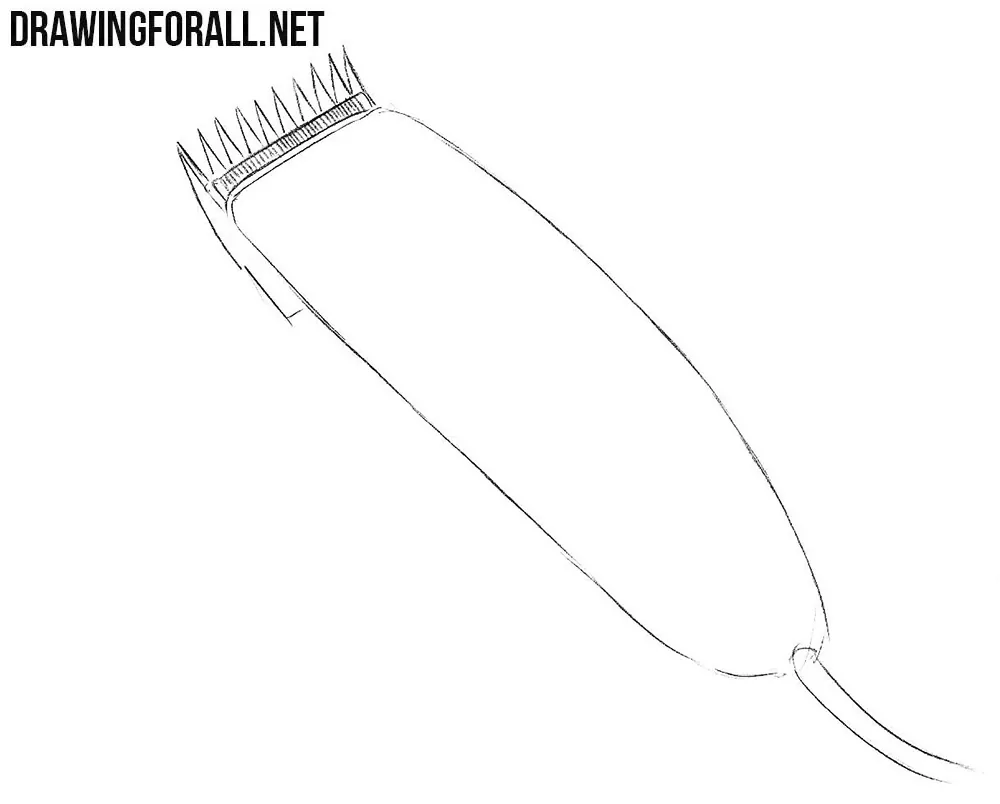 Step 4
Just below the shaver head draw draw out a switch. Draw the bottom edge with a clear and dark line.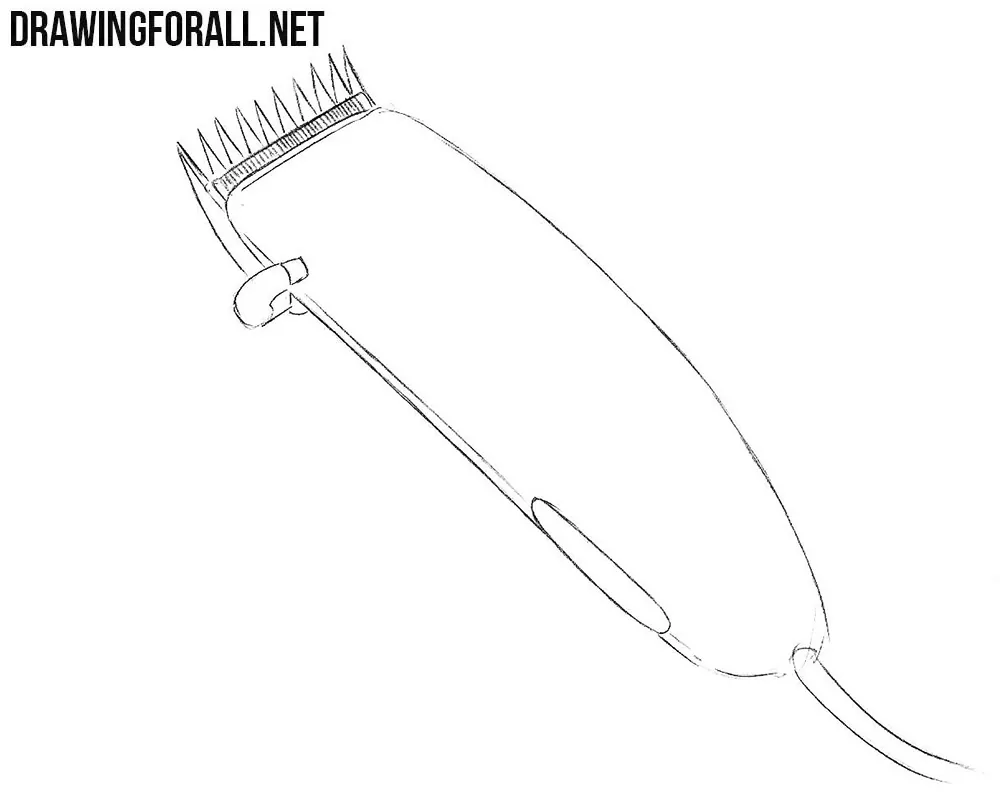 Step 5
Draw the top face, wire and design lines of the hair clipper, as shown in our example.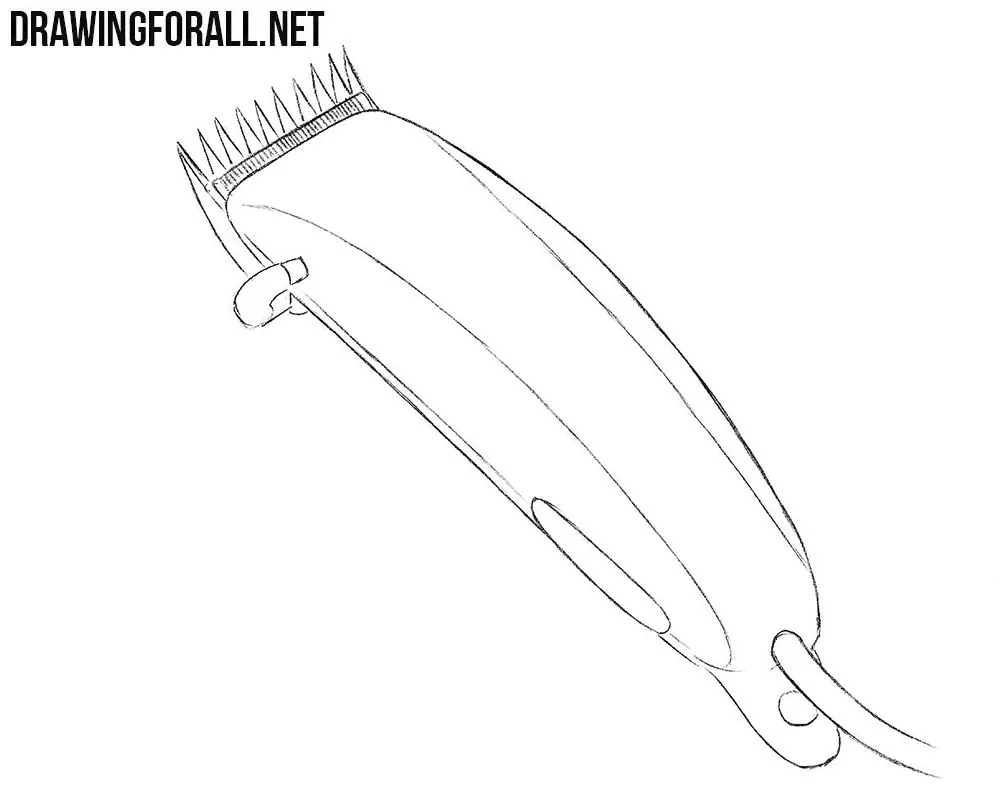 Step 6
Now with the help of hatching we draw shadows to give our hair clipper drawing a more realistic and voluminous look.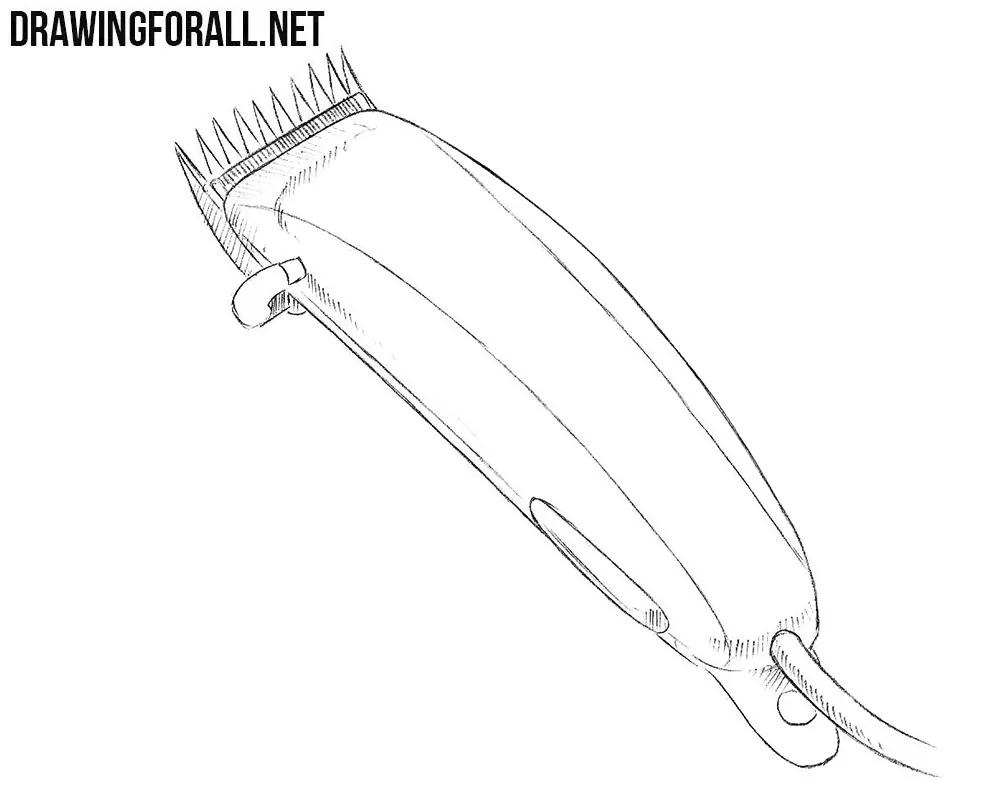 Today we showed you how to draw a hair clipper. We are trying very hard to do more and more new drawing tutorials. Each time our lessons are getting better and better, and only in your power to help us continue to evolve. You just need to subscribe to us on social networks and share your favorite lessons with your friends.