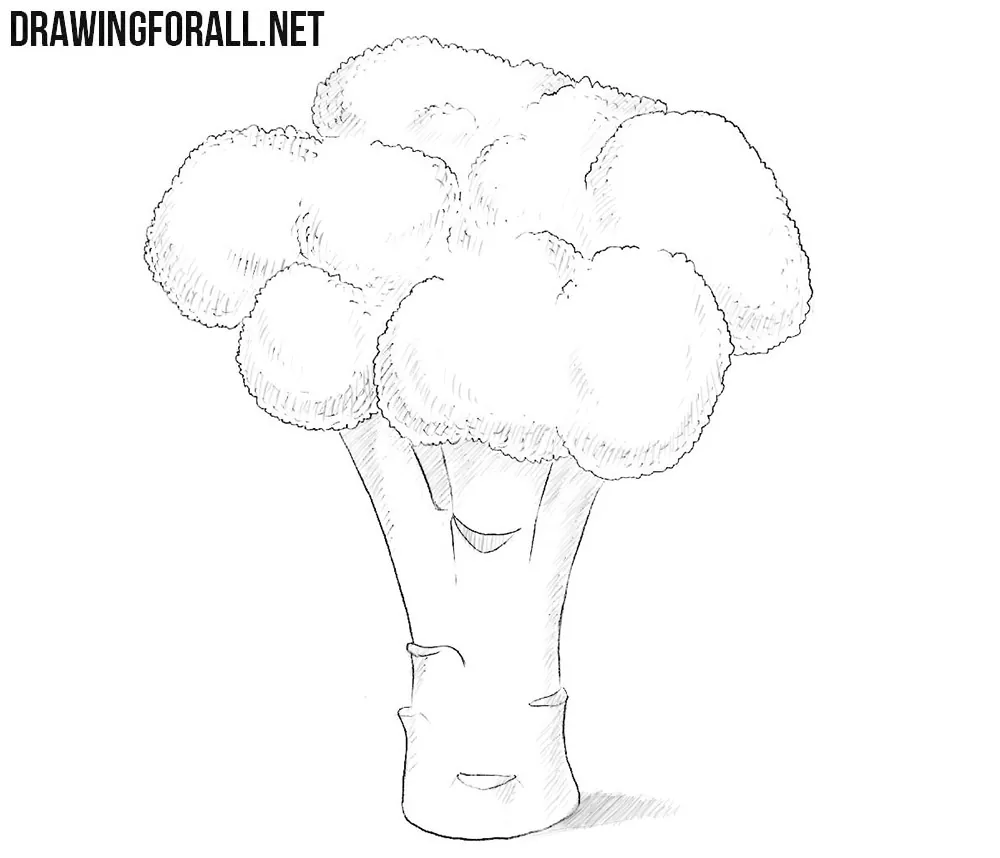 Today we will draw a thing that has become a symbol of the tastelessness of healthy food. We really don't know why it happened. We eat broccoli quite often. This food gives us the strength to make this site even better. That's probably why so many people come to us. So let's start a lesson on how to draw broccoli.
Step 1
First we draw a shape that looks like a mushroom cloud. By the way, we are against nuclear weapons and we hate war.
Step 2
Now draw the outlines broccoli heads. It has become even more like a thing we don't like. D'oh!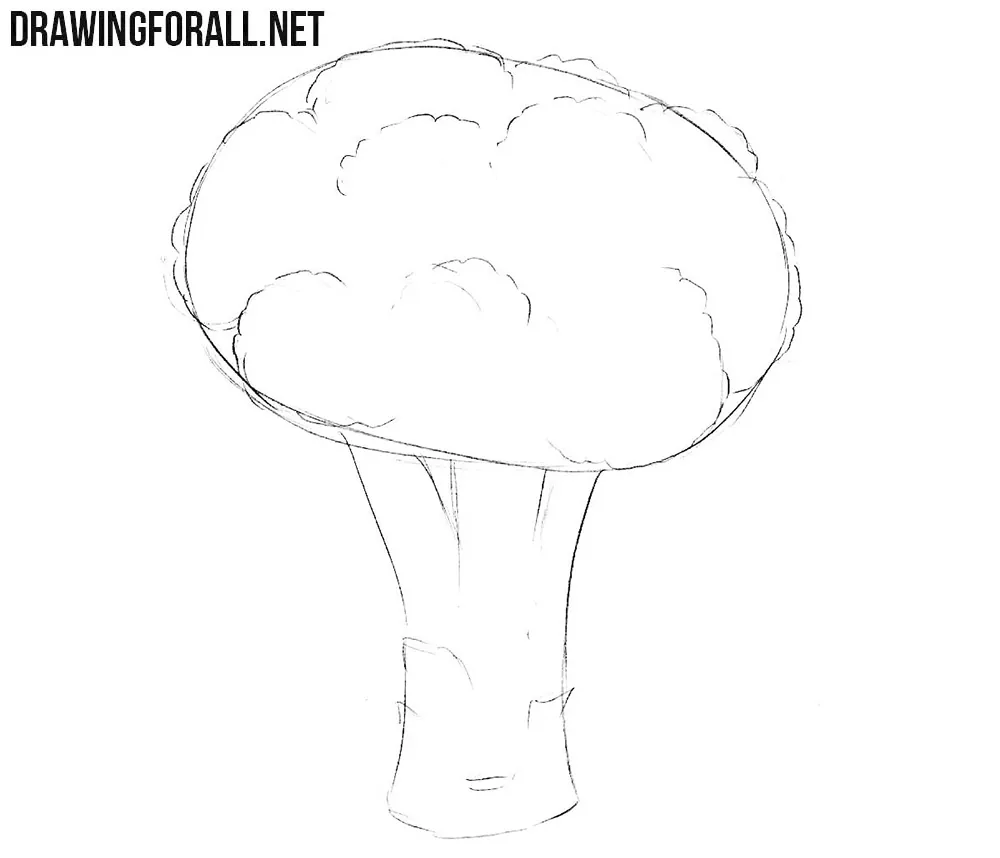 Step 3
Now everything is all right. In this step, we erase the extra guide lines from the top of the broccoli and now it looks like broccoli only.
Step 4
Аnd the last thing we draw is shadows. They look like light shading.
See you in the new drawing lessons! Do not forget to write a comment if you like our work!