How to Draw a Comic Book Villain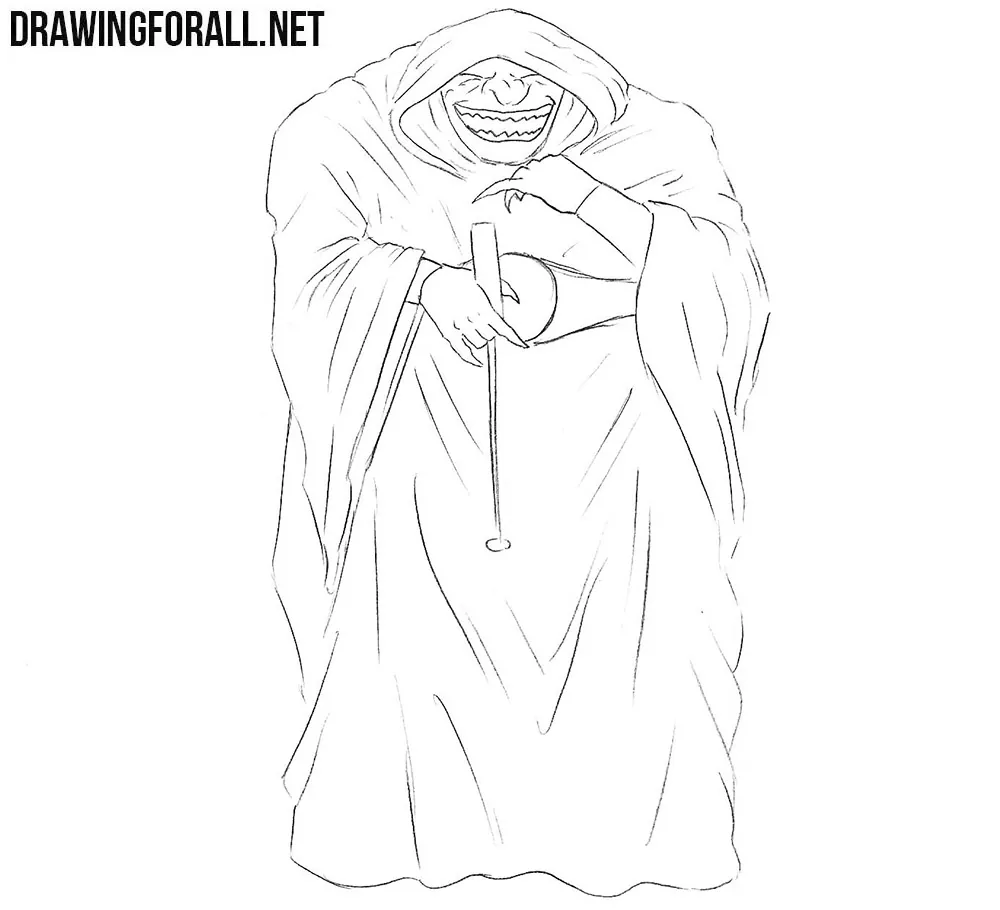 So today we will tell you how to draw a Comics Book Villain. As you can see it is a collective image of different villains which you could meet in different comics, video games and movies.
Step 1
First draw a stickman. We have a hunched, large disproportionate figure without a neck.
Step 2
Draw the contours of the cape. Also in this step we will outline facelines. The horizontal lines show us the location of the eyes and mouth. A vertical line is a line of face symmetry.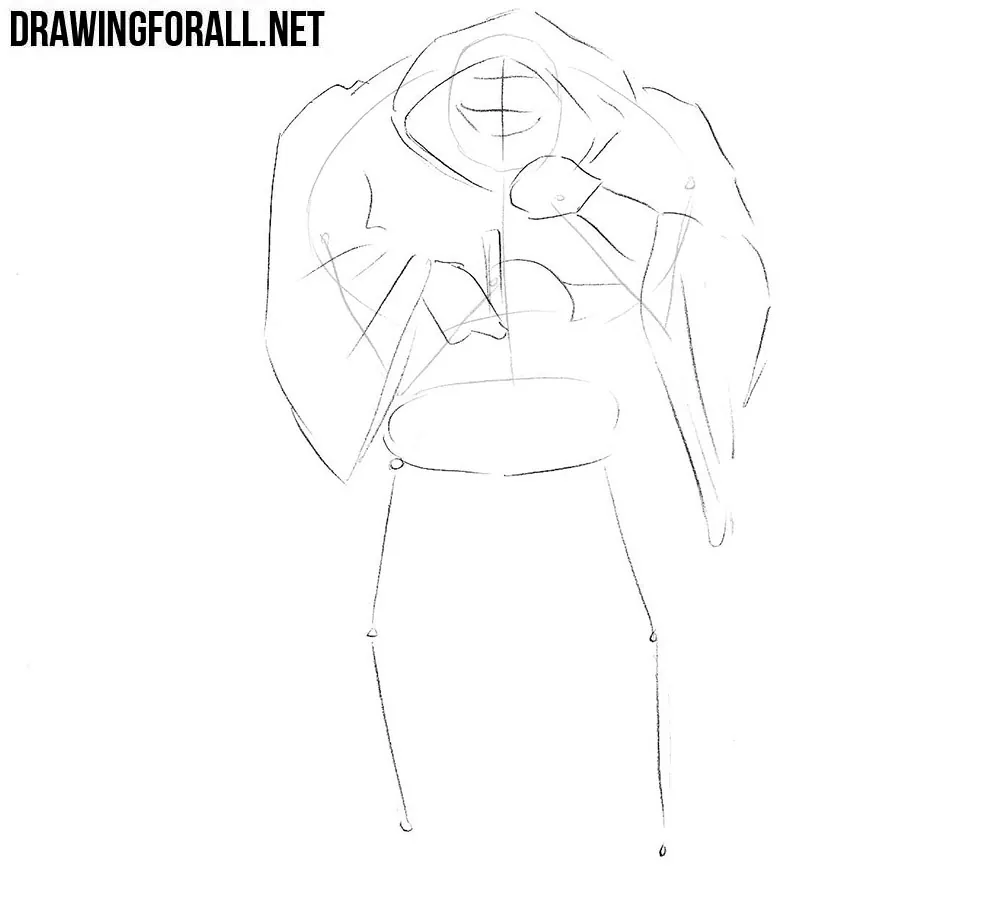 Step 3
In this step we will draw the bottom of the cape.
Step 4
Erase all guidelines from the face. Draw out the lines of the face and head. This character's face should express evil laugh.
Step 5
Our villain has a very stereotypical appearance. Agree that long, dry thin fingers with sharp nails is an integral part of the villain's appearance. So let's draw it! By the way, do not forget to read a post in which we show how to draw hands.
Step 6
We erase the excess lines from the clothes that are located on the lower part of the trunk. Draw creases on fabrics that look like oblique long lines.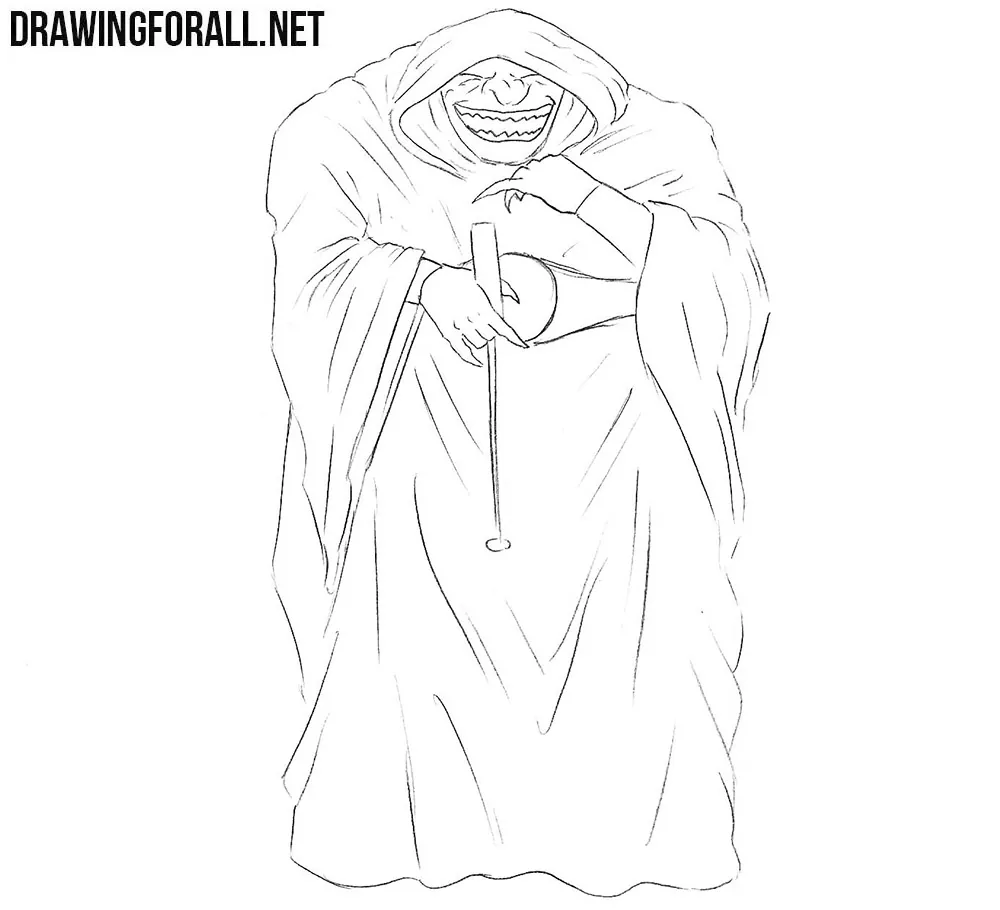 Do not forget that we used the appearance of this villain as a collective image. So you can add it to the details of your taste.