How to Draw a Chibi Superhero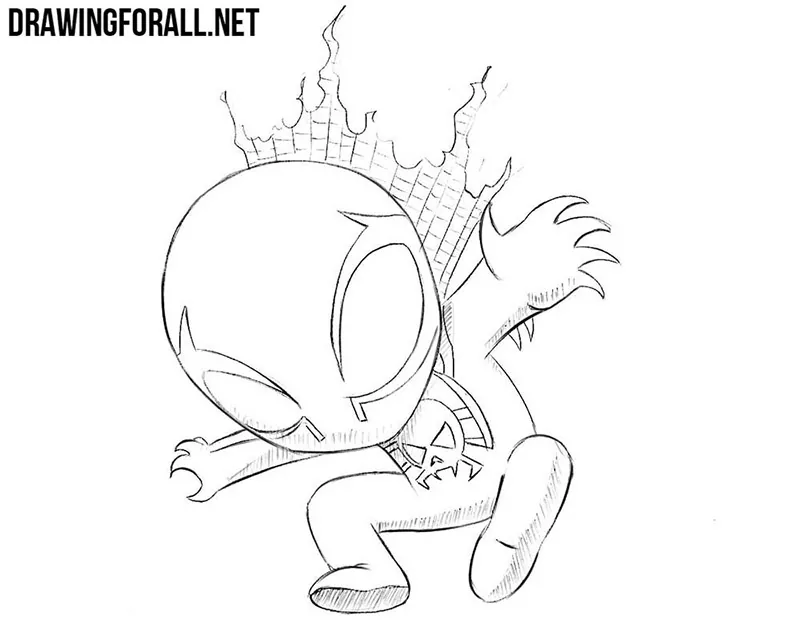 There has been a small revolution on Drawingforall.net since we created the first post about drawing chibi. We did not think that you would love these little clumsy little characters so much. We had to make a separate category about chibi drawing guides.
And today we continue this topic. We created a new article on how to draw chibi superhero. As you can see, we used the look of Spider-Man from the future.
Step 1
First, we draw a large head and a very small body. It's a bit like a little mushroom. In fact, the head and the body of chibi persons should be about the same height.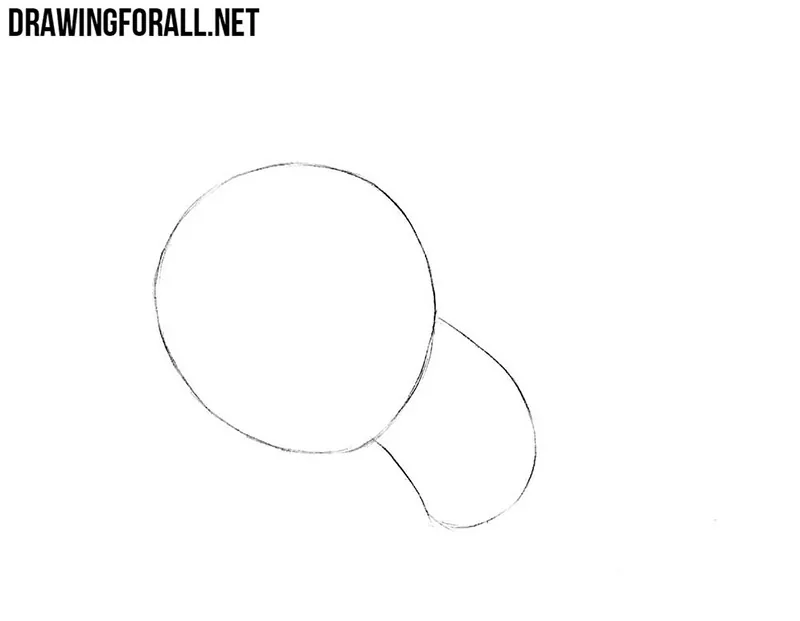 Step 2
Chibi persons have no pronounced joints and muscles. So now we will draw limbs that look like ordinary balls and cylinders. Pay attention to the proportions of the size of the limbs and head.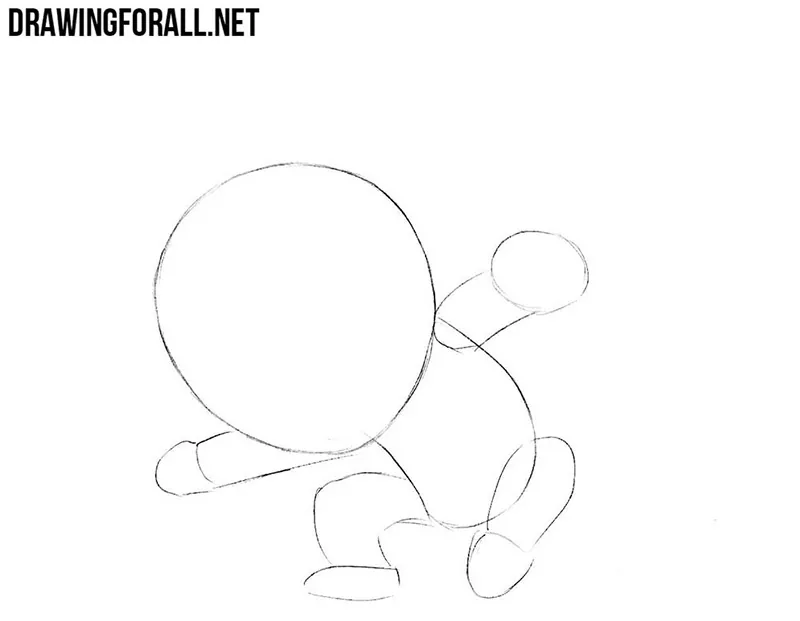 Step 3
In this step, we will depict the eyes of Spider-Man 2099. It is very similar to the eyes of an ordinary Spider-Man. You only need to add a small edging.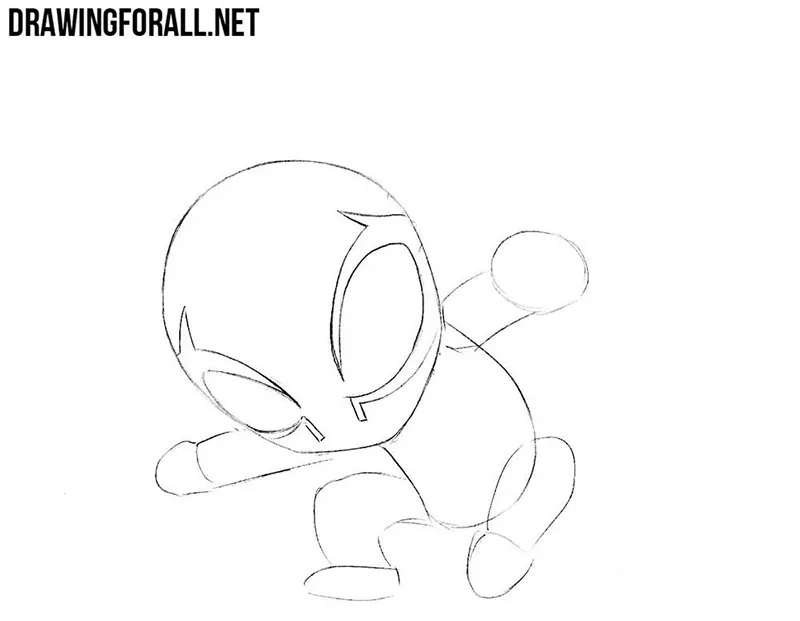 Step 4
We draw long fingernails. Yes, this is another distinctive detail of the costume of Spider-Man 2099. In this step, we will also erase all unnecessary lines from the limbs of our сhibi and draw the final contours with the help of dark contrast lines.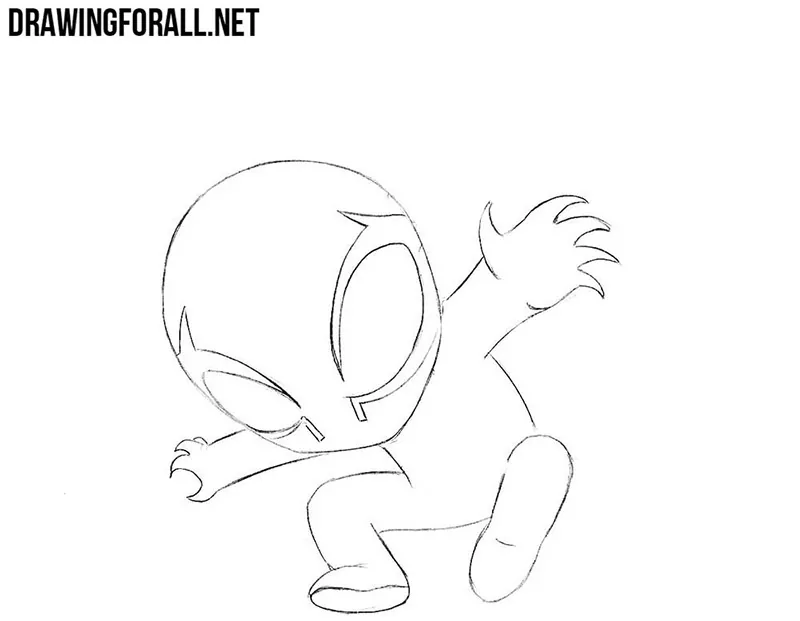 Step 5
As you know, the familiar Spider-Man logo in this case should look like a skull. We have kept this feature even in the chibi style. Also do not forget about the cape of a fabric that looks like a torn web.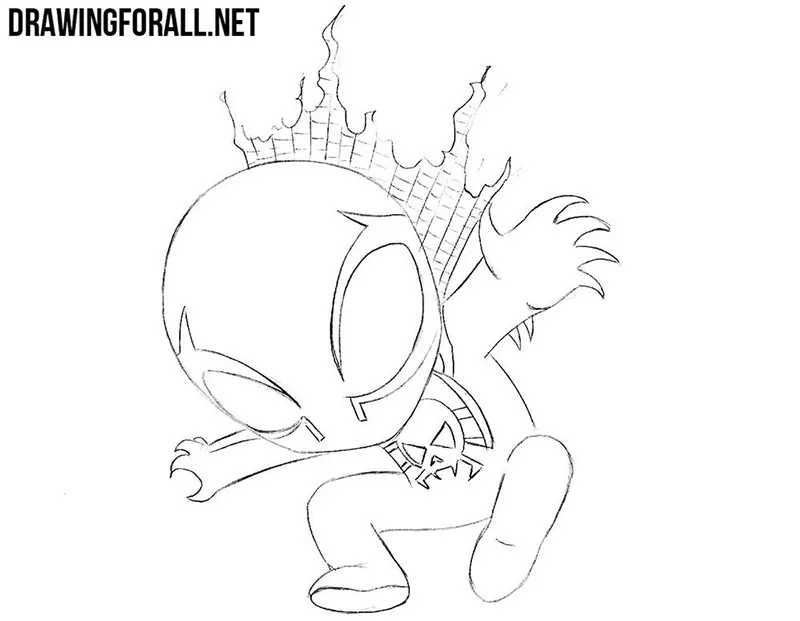 Step 6
If we were drawing Spider-Man in the classic way, we would draw large contrasting shadows. But in our case, we will just outline a small shading on the legs and shoulders of our character.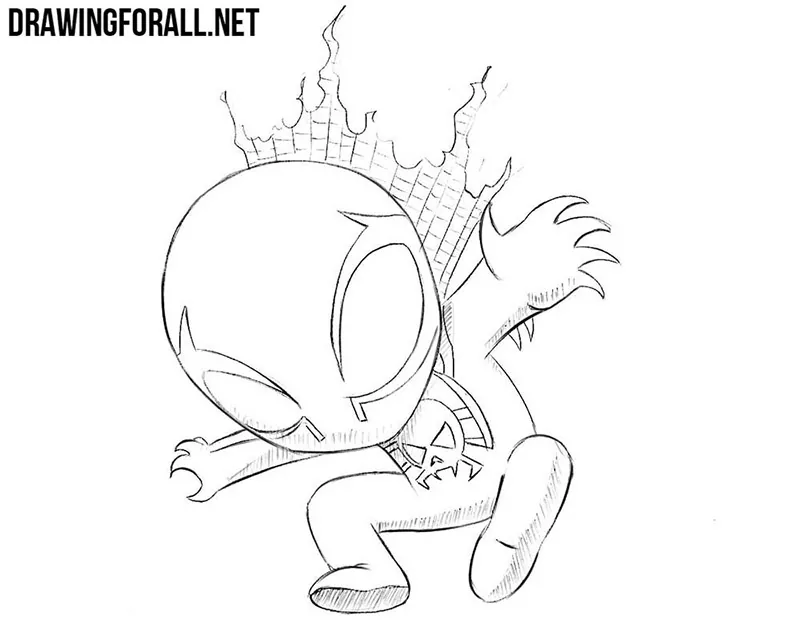 This chibi drawing lesson is a little more difficult than other heroes and villains in this style. Unusual personage pose complicates this lesson a little. You can also see some difficult details. Nevertheless, we hope that you have a very cute chibi character.