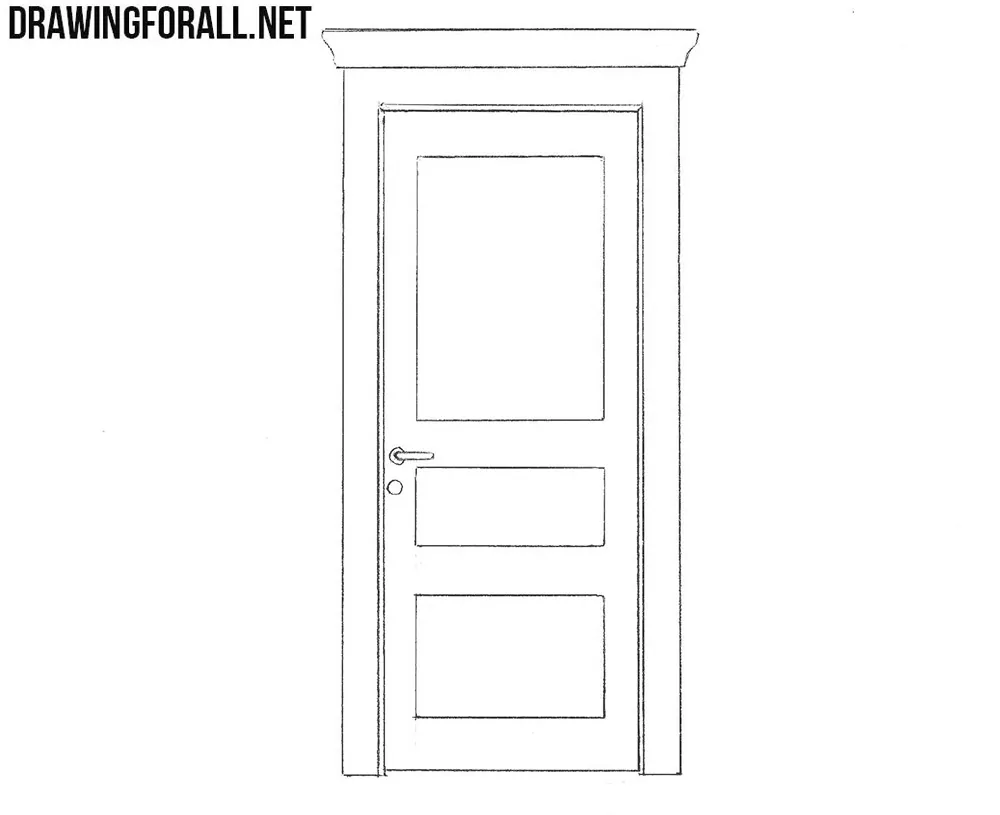 Hello dear artists. In today's drawing lesson will be a huge number of straight lines. It can be said that the entire lesson consists exclusively of straight lines. So, let's begin the lesson on how to draw a door.
Step 1
First draw a tall rectangle. This will be the main outlines of our door.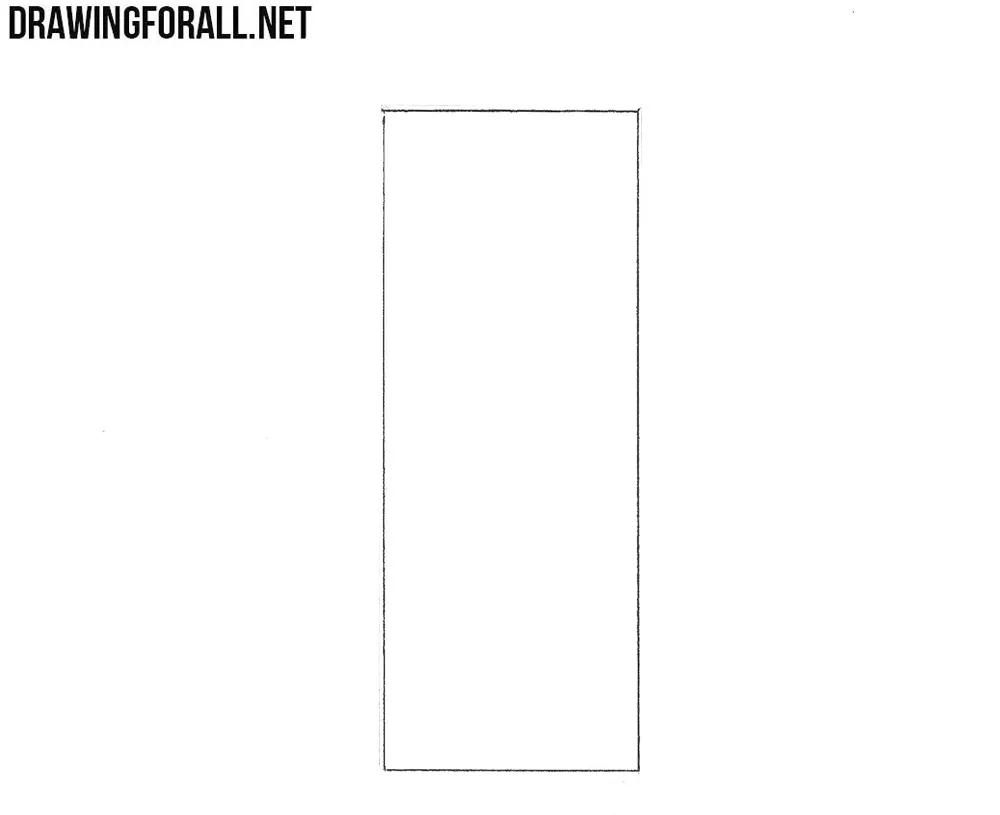 Step 2
Now draw the sections on the door. These sections can be in any number and any shape.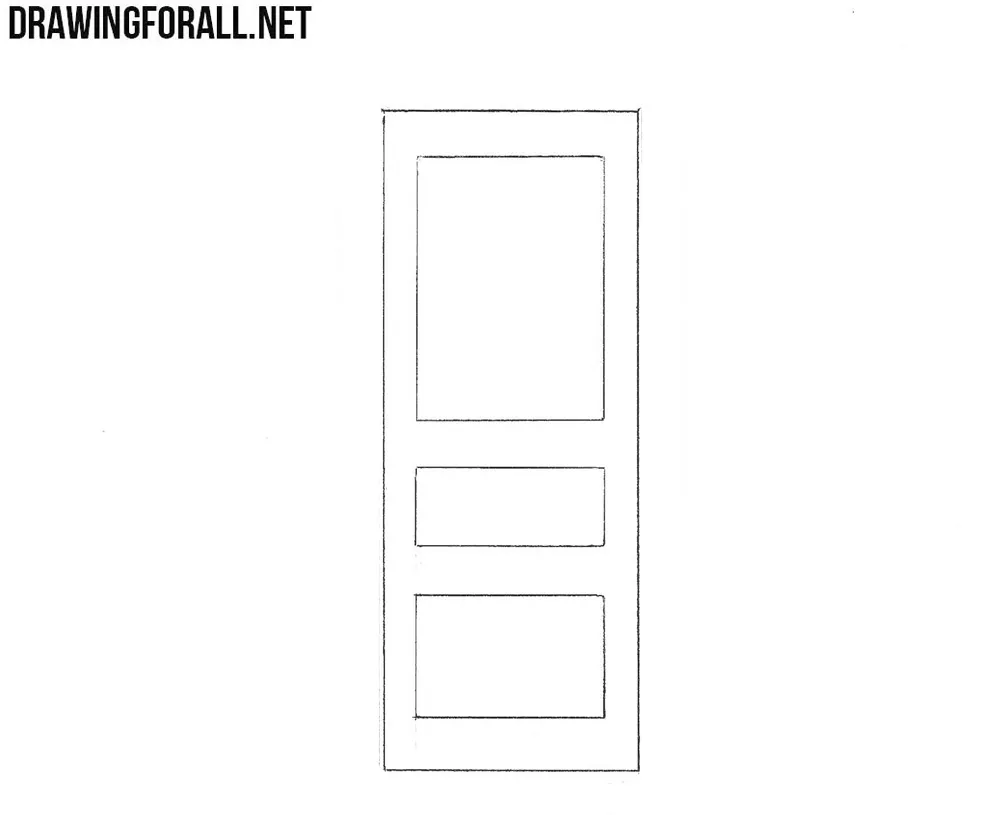 Step 3
A little below the middle draw out the door handle and the lock.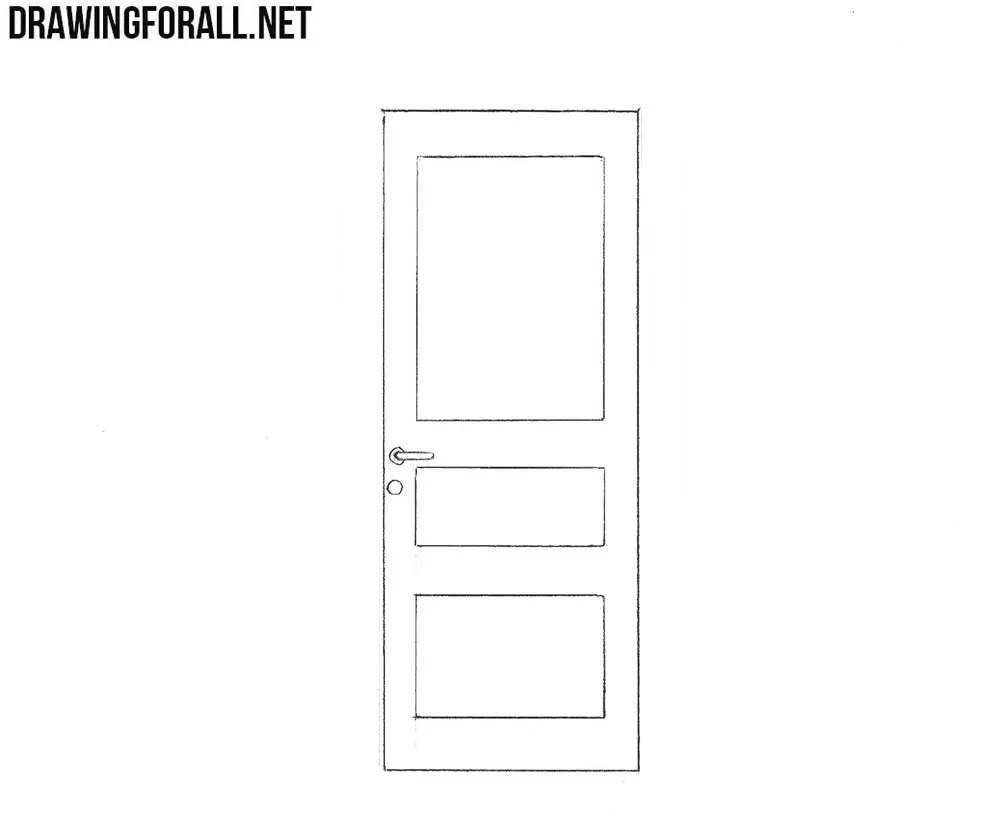 Step 4
We continue to use straight and clear lines and draw out a door frame.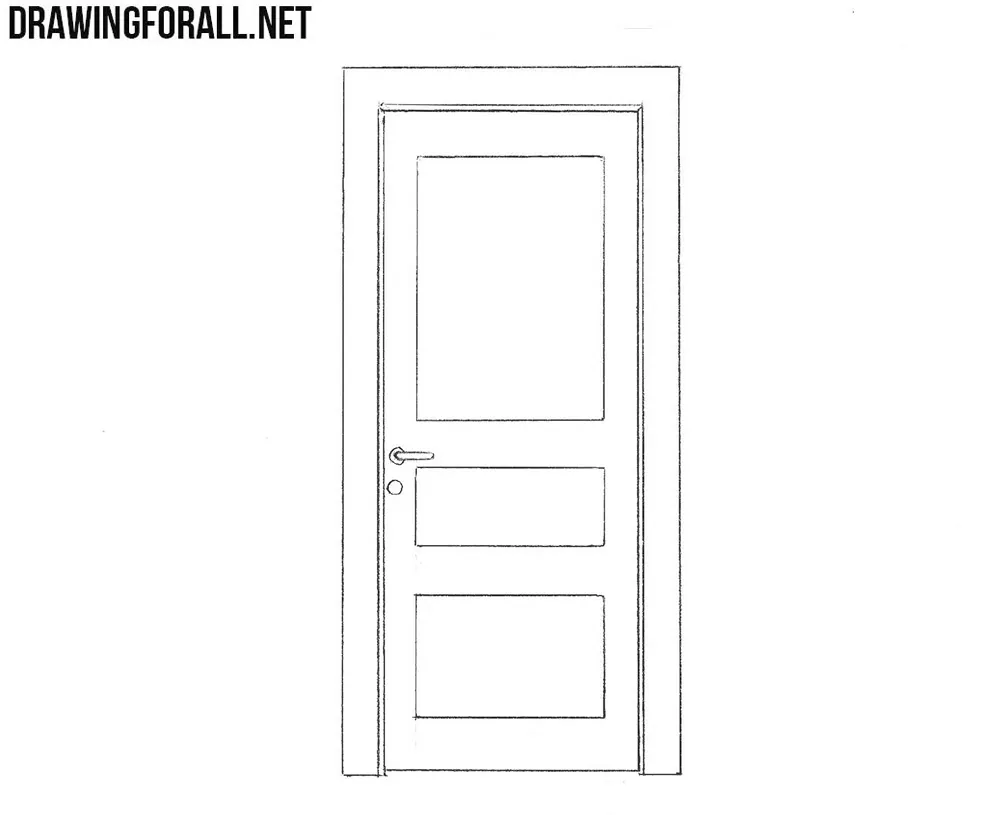 Step 5
And the last step where we draw out the cornice above the door.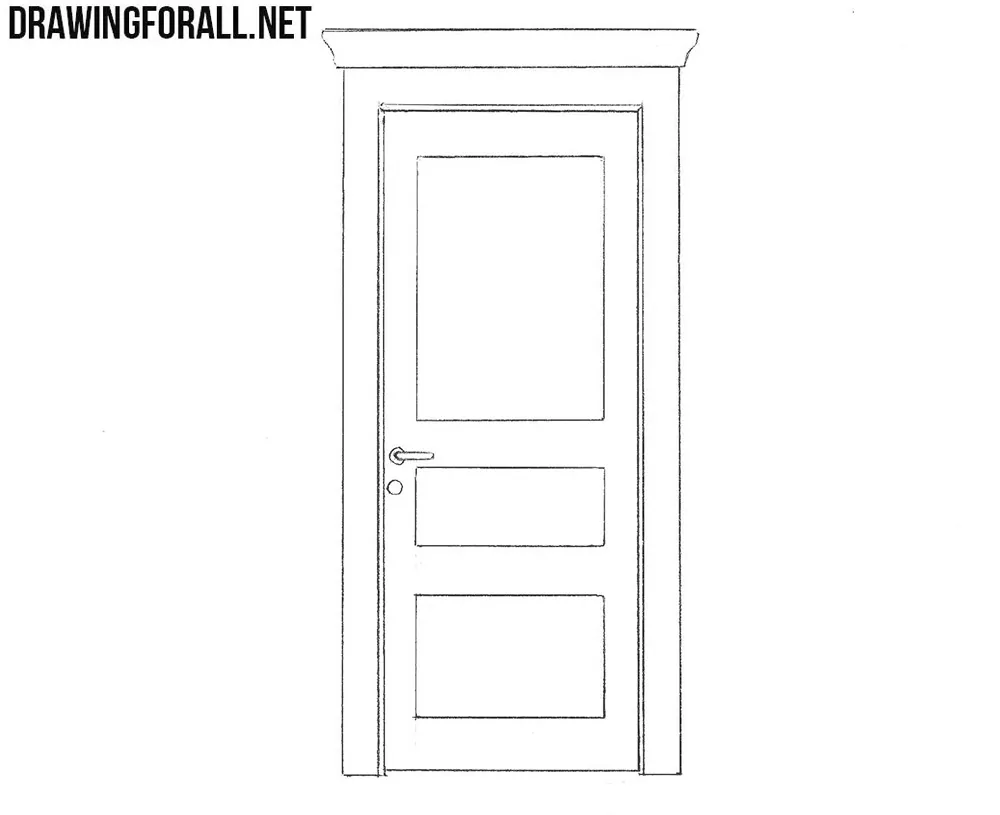 It was a drawing lesson about how to draw a door. Here we used mostly straight lines. You can draw these lines either with a ruler or without it (but if you can draw all these lines without using a ruler, then you are a very cool artist). By the way, did you know about such a site as Pinterest? There we post the light versions of our drawing lessons. There is no text, only pictures, but with the help of them it is easy to learn very quickly how to draw simple things. So look for us on Pinterest and other social networks. See you at the new drawing lessons.