How to Draw a Cartoon Snake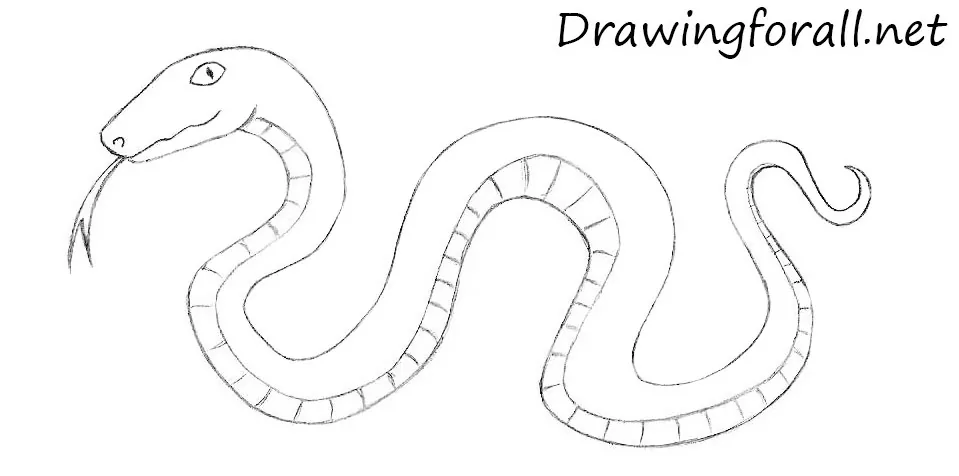 Hello, dear young artists! In today's drawing lesson for beginners we will show you how to draw a cartoon snake. This drawing lesson is pretty simple. We have divided the tutorial into a several steps to show you the simplest way to draw a snake.
Step 1
At first we draw an oval, as a guide for the head. Using long curved line draw the lower edge of the snake body.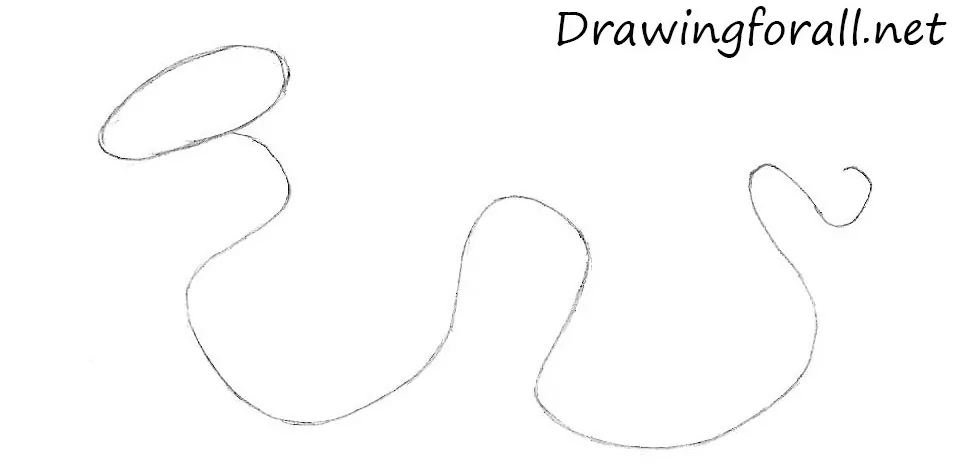 Step 2
Using another long and curved line draw the upper edge of the snake body.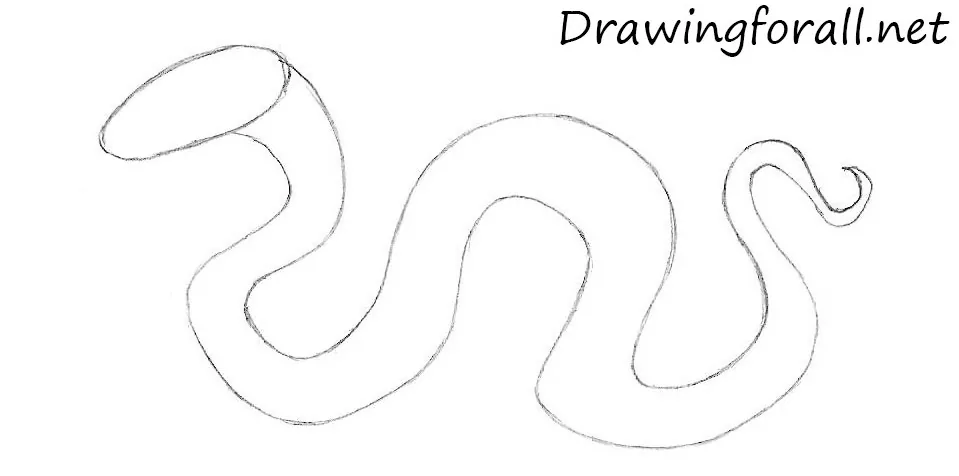 Step 3
Draw the almond-shaped eye and pupil inside the eye. Using a curved line draw the tongue. Draw the forked tongue and move to the next step.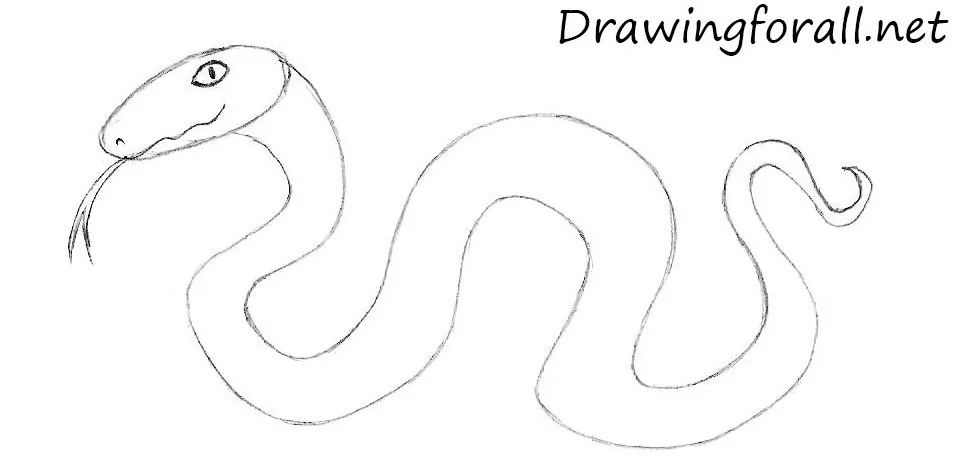 Step 4
And we continue to draw the snake. Erase the guidelines. Circle the lines of the drawing to make them clean and smooth. Flatten the lines of the head.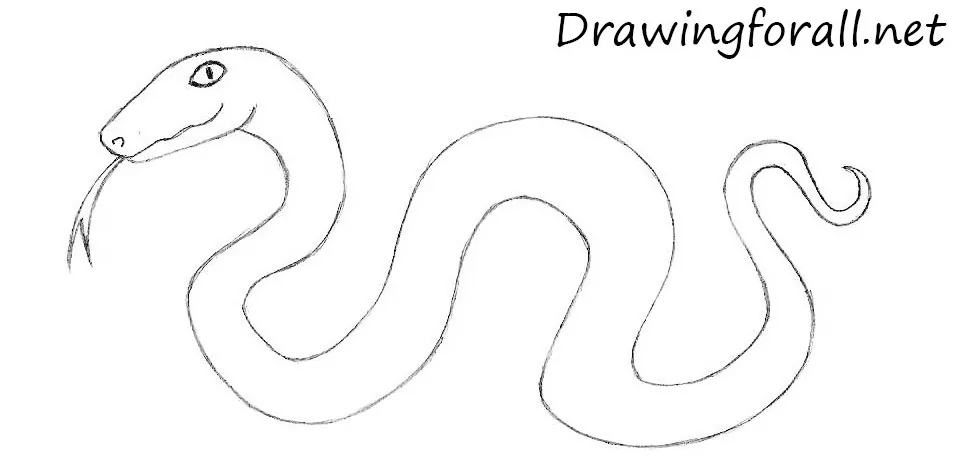 Step 5
Draw the side line using a long curved line.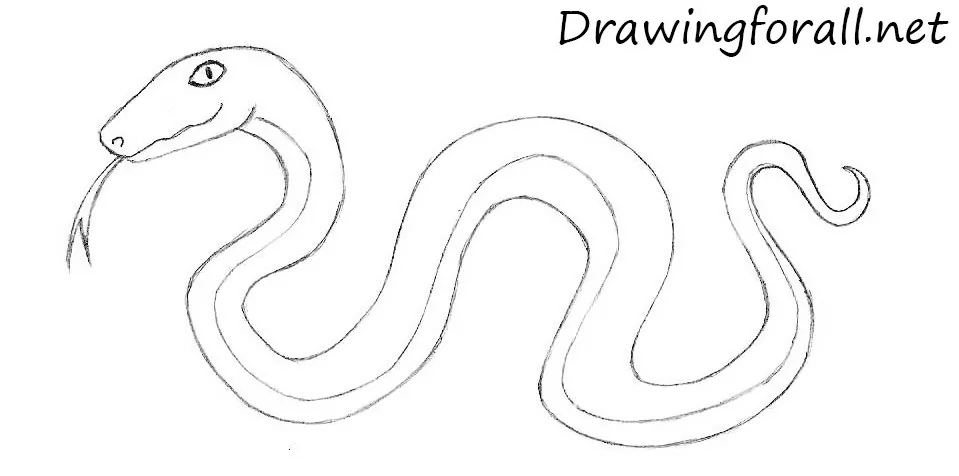 Step 6
Using short lines draw the pattern on the belly of the snake.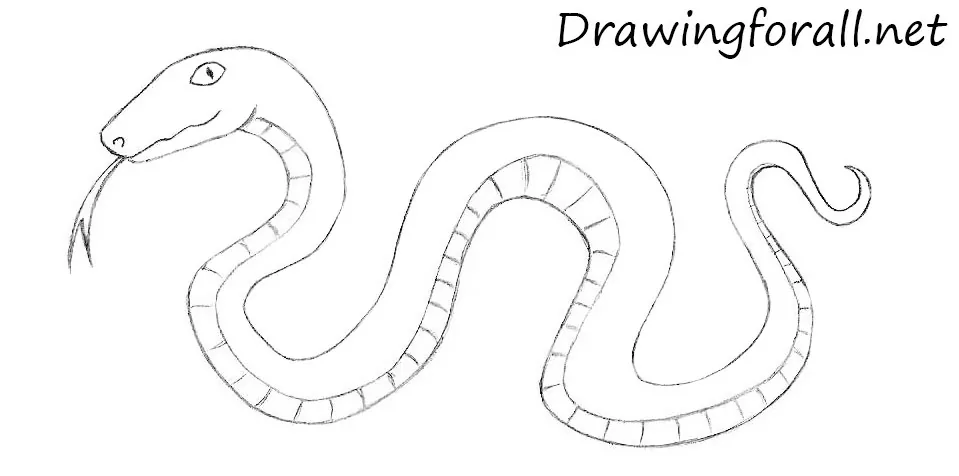 It was a drawing lesson about how to draw a cartoon snake. We hope you enjoyed the tutorial. Stay with Drawingforall.net and wait for new drawing lessons. Goodbye!