How to Draw the Rolling Stones Logo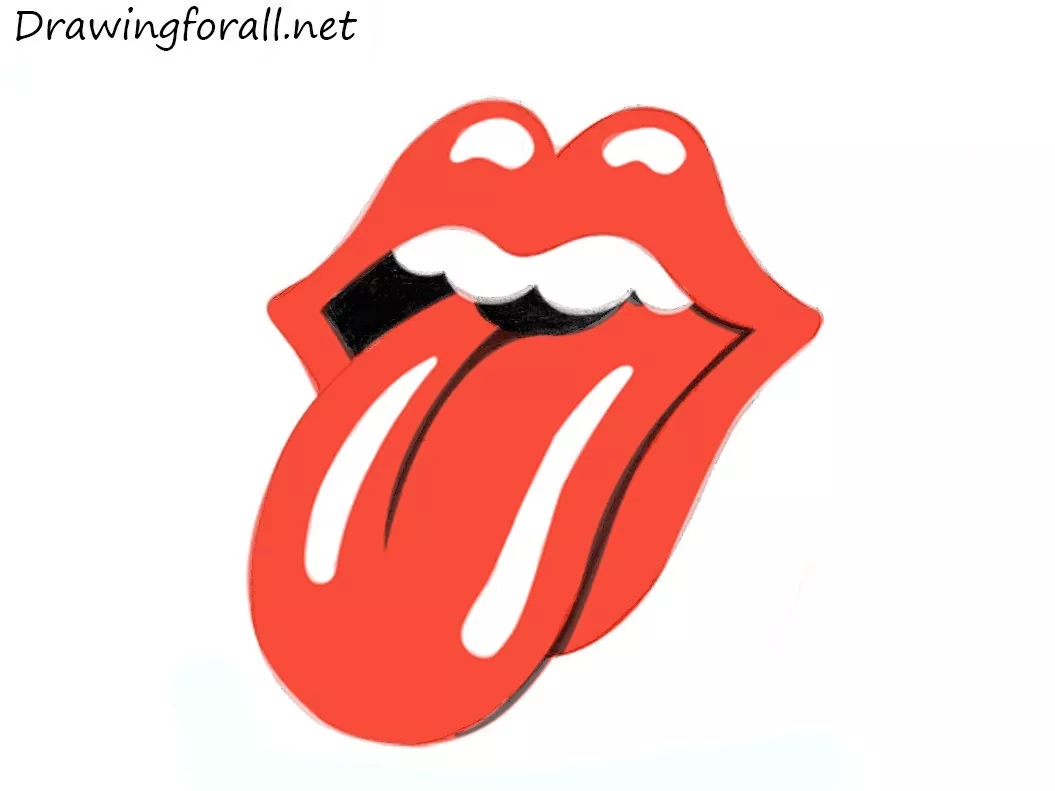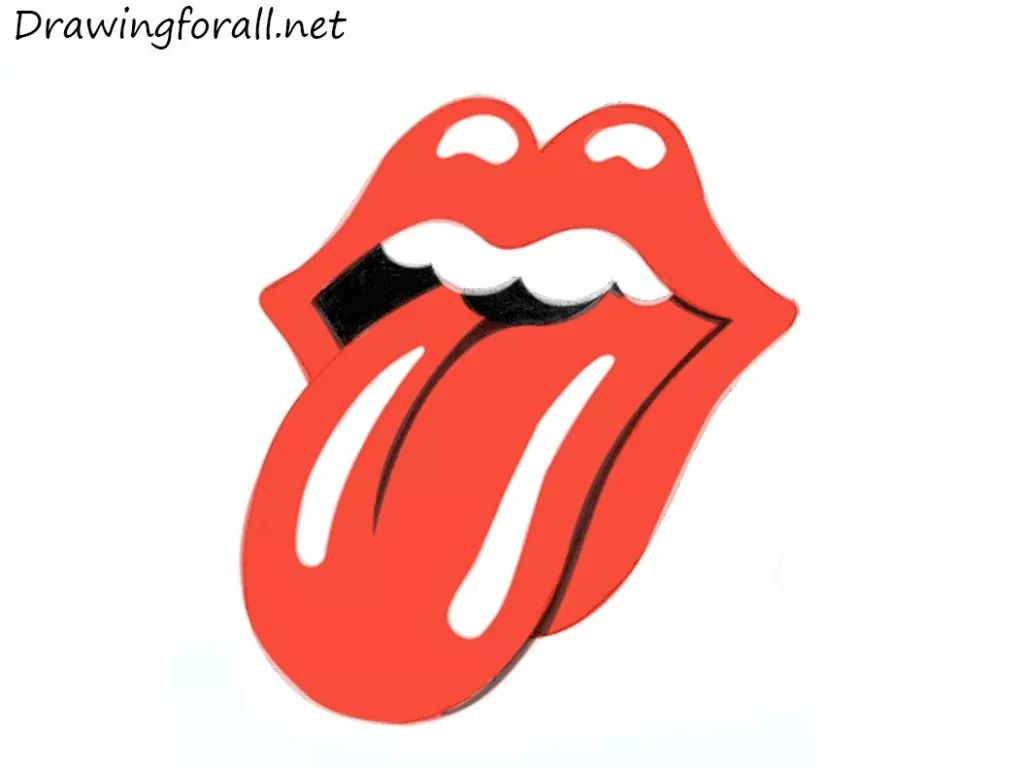 Today we have prepared a new drawing tutorial about how to draw the Rolling Stones logo. We think that this will be a fairly simple lesson.
This logo is known to anyone who loves classic old rock from the mid-twentieth century. You can see this logo on album covers, on T-shirts of Rolling Stones fans, and on city walls in the form of graffiti.
The Rolling Stones logo looks like a mouth from which a teasing and provocative tongue pops out. This logo was invented by designer John Pasha, and the first logo sketch was made in 1970.
So, turn on your favorite Rolling Stones album as a background and start drawing the tongue and lips.
Step 1
First, sketch out a line in the form of a large and flowing M. This will be the top edge of the upper lip. Try to make this line as smooth as possible.
Step 2
Now, under the big M, draw a small line that also looks like an M. These two lines form the upper lip. Now draw the upper teeth using a long, wavy line.
Step 3
Draw the tongue using a long and smooth line. Draw a long, flowing line in the middle of the tongue. As a reminder, you can always check the proportionality of your drawing by looking at it through a mirror.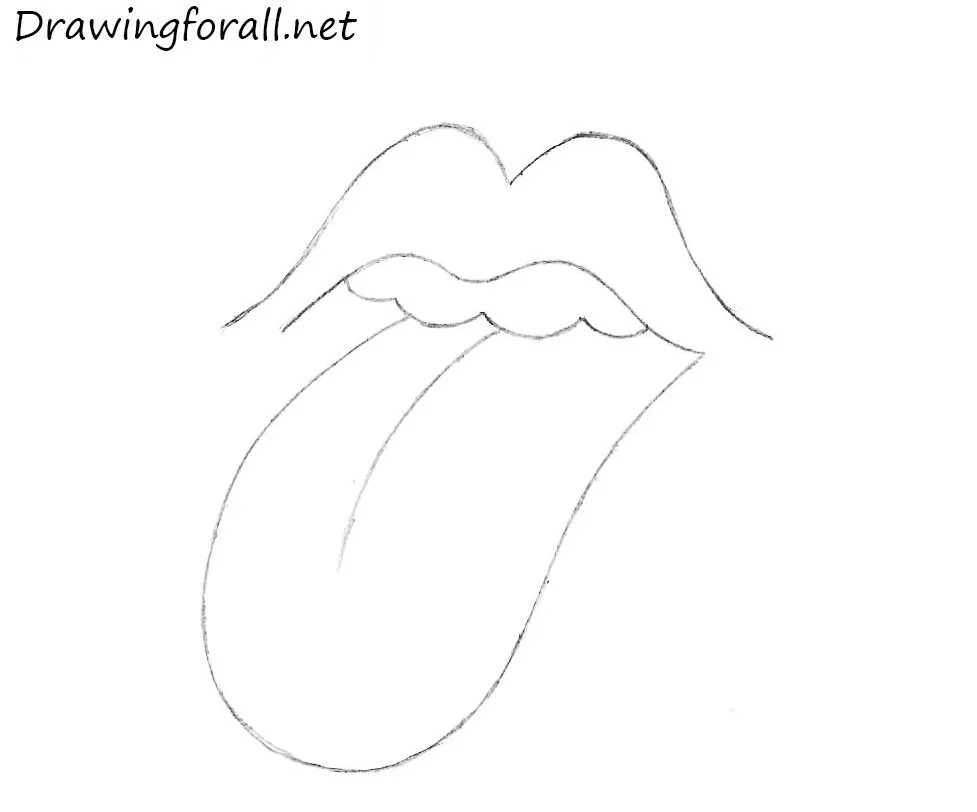 Step 4
This stage can be divided into two parts. First, draw the visible part of the lower lip. Then paint the inside of the mouth and add shadows to the tongue… Just Paint it, Black.
Step 5
You can leave the Rolling Stones logo in black and white, or add red to the lips and tongue. Don't forget to leave white highlights on the upper lip and tongue.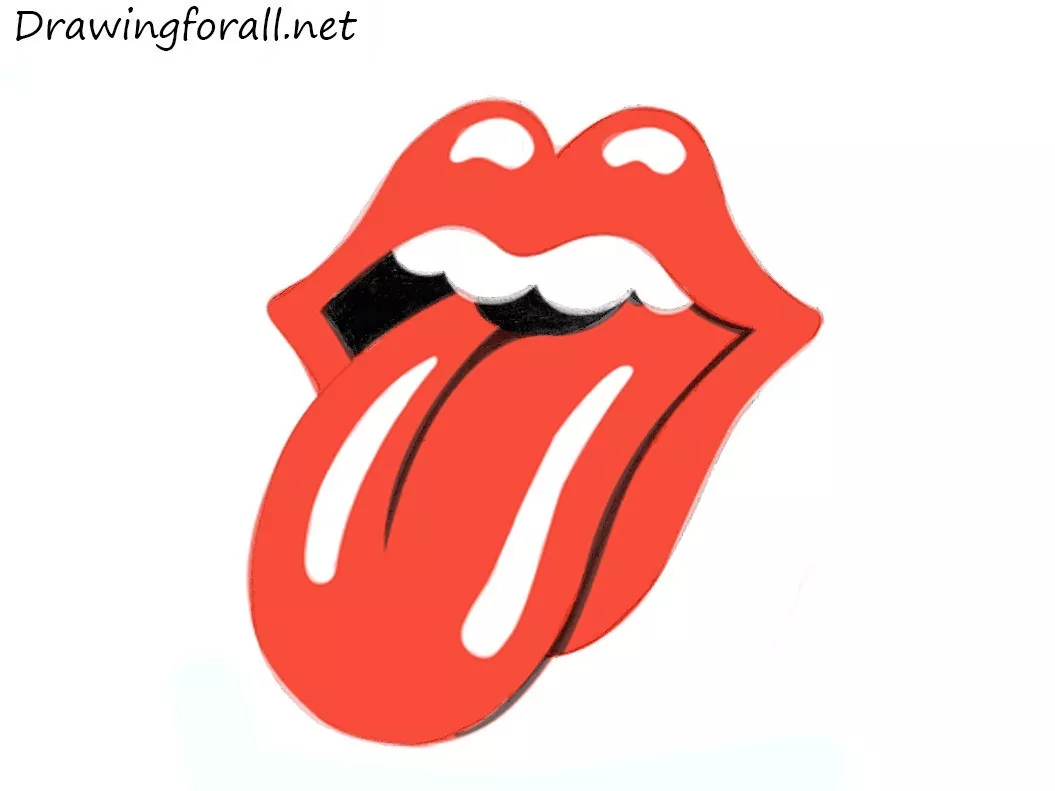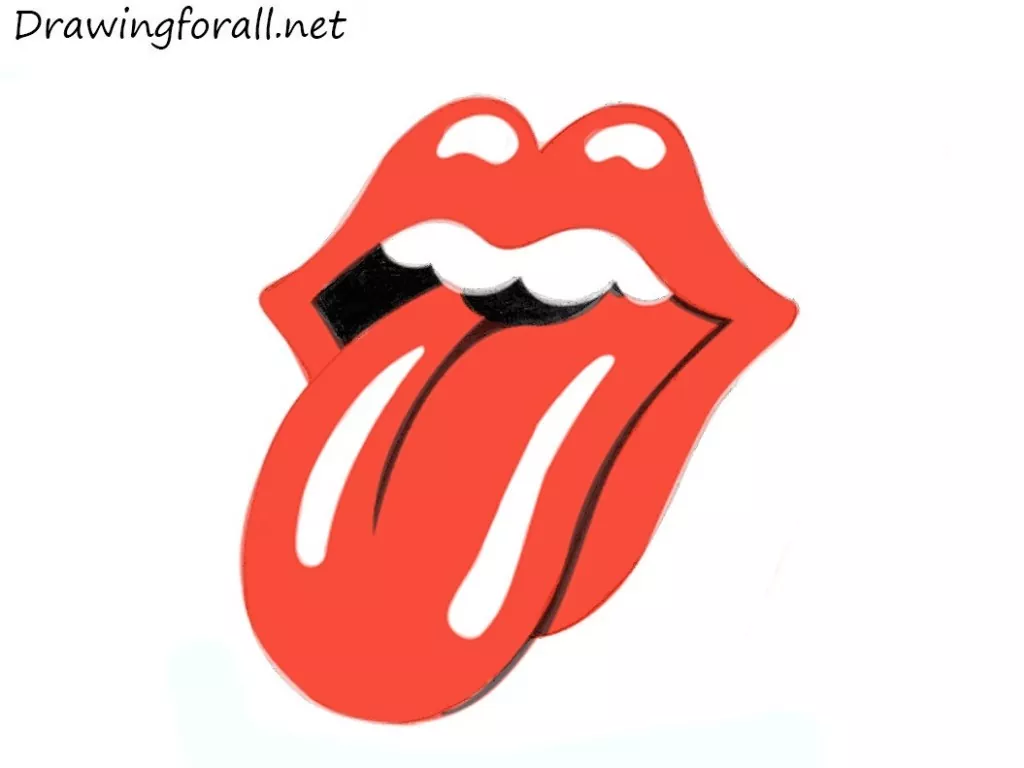 So, this was a tutorial on how to draw the Rolling Stones logo step by step. If this instruction seemed too simple for you, then you can try to draw something more complex. For example, on our site, there is a lesson on how to draw realistic lips.
In addition, we want to remind you that we have a huge number of drawing lessons in which we show and tell you how to draw different logos.
Share this lesson with your friends and look forward to new drawing lessons.