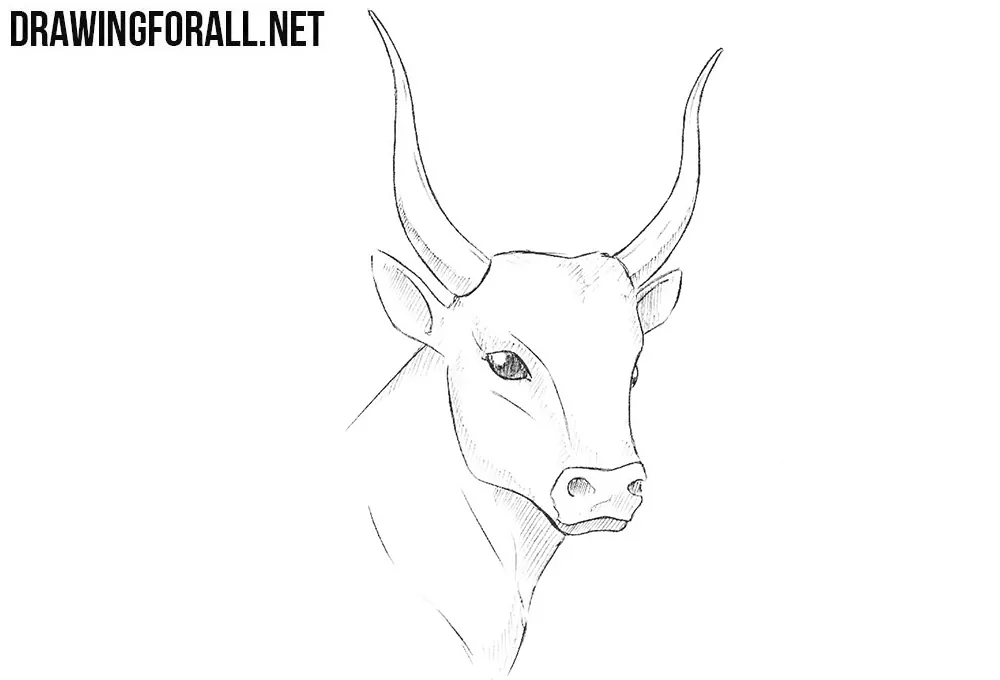 This drawing lesson will be devoted to how to draw a bull's head. Using the principles and tips shown in this drawing tutorial you can draw not only a head of a bull, but also head of a cow, buffalo and any other cattle.
Step 1
The head should be drawn with a circle. Also using a circle, draw the muzzle of the bull. Draw two lines of the neck and move to step number two.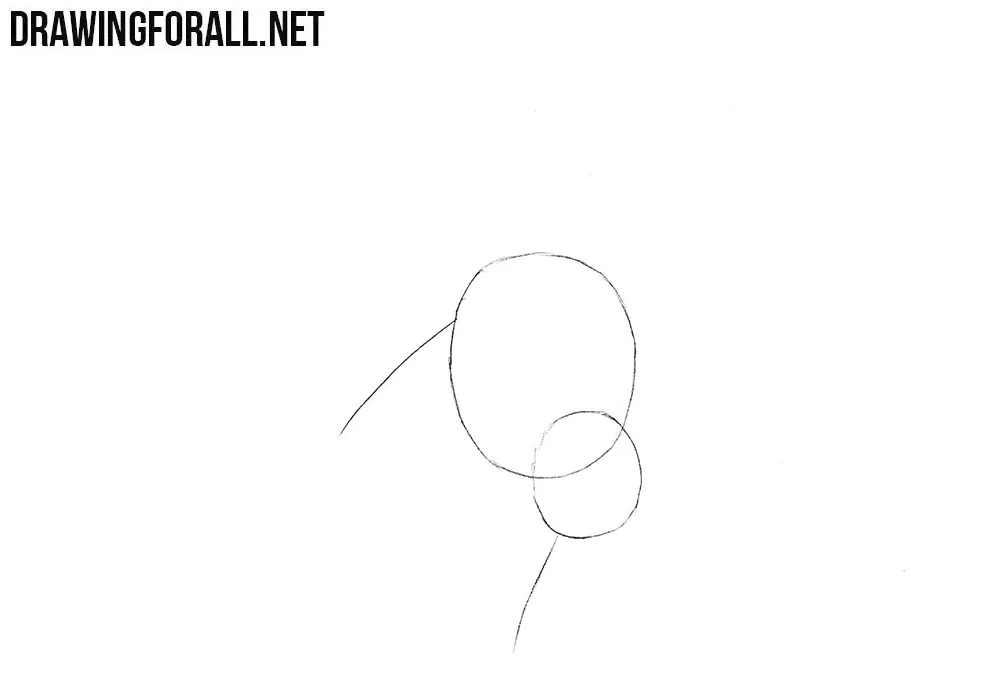 Step 2
Now we draw the horns using a line in the shape of the letter U. Outline the ears and the folds on the neck.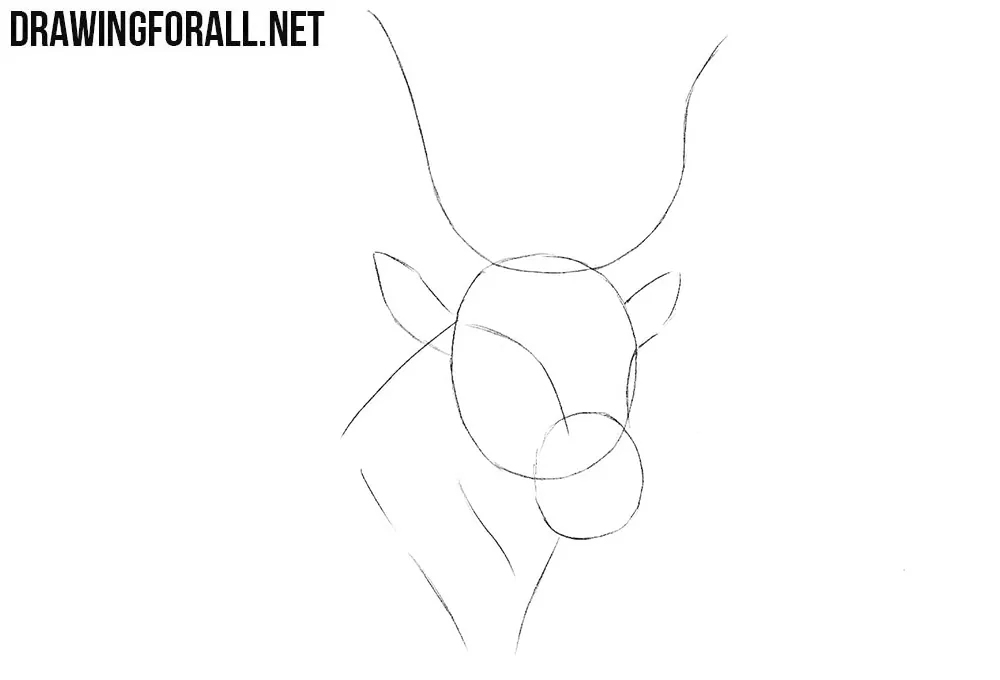 Step 3
Sketch out the large eyes, a line of the nose and mouth and lines in the ears.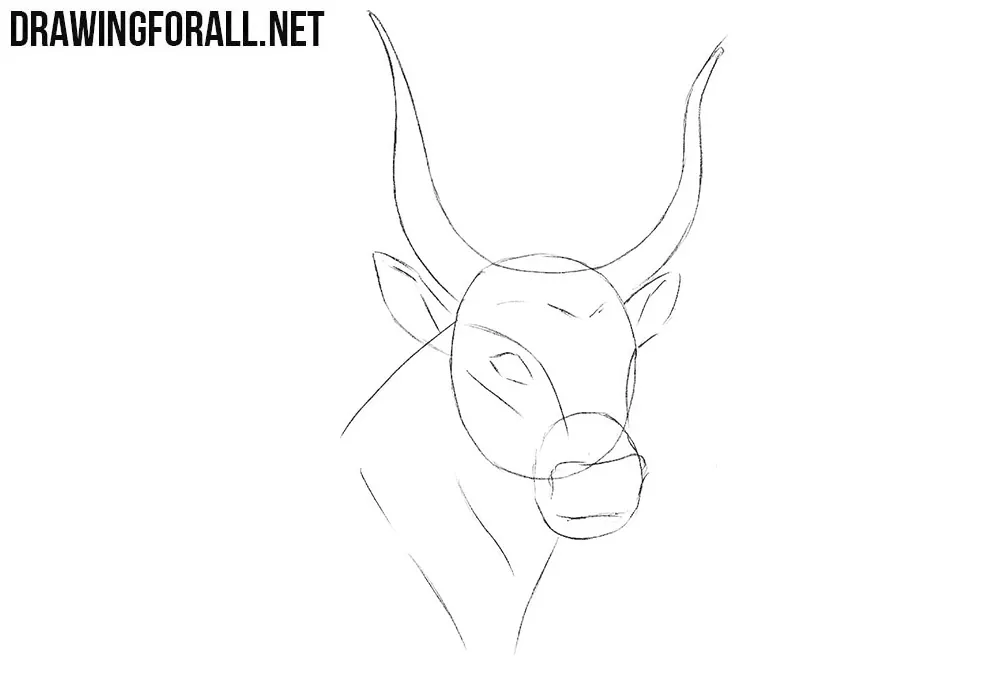 Step 4
Remove guidelines and draw outlines and details on the face of the bull using clear and dark lines.
Step 5
Now we will deal with horns, ears and neck, removing unnecessary lines from them and drawing them with clear lines.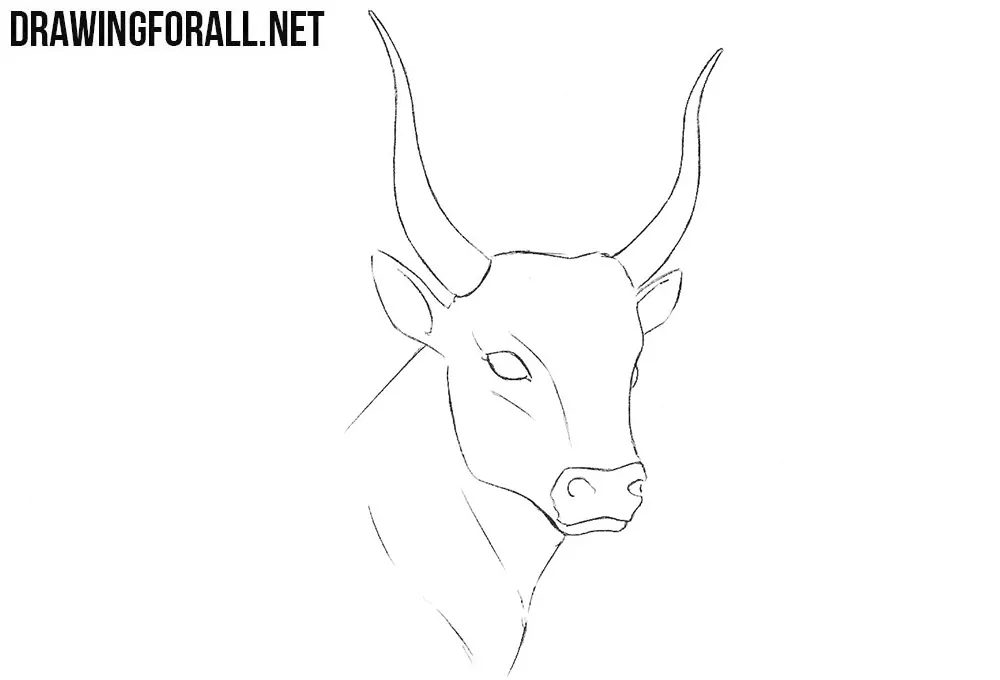 Step 6
The final stage of the lesson on how to draw a bull's head. Here we will paint the eyes and add a few shadows with the help of hatching.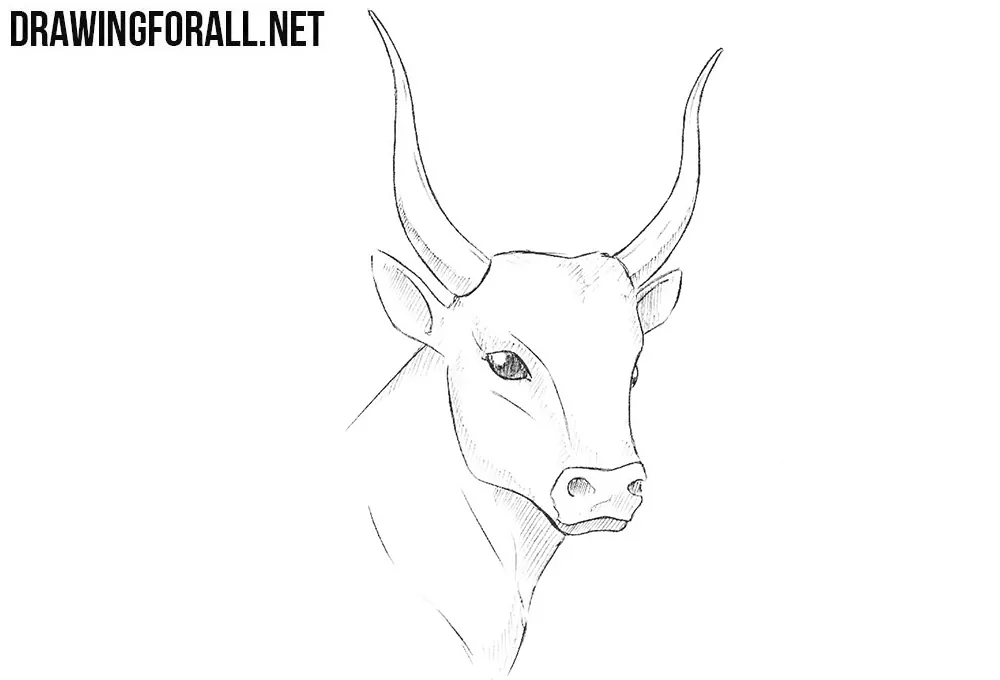 Do you want to learn how to draw not only the bull's head, but all the remaining parts of the body? If so, then let us know about it in the comments to this article. Also, do not forget to visit other lessons on the Drawing For All website to learn how to draw not only cattle, but also for example kangaroos, whales and even the Great Wall of China.