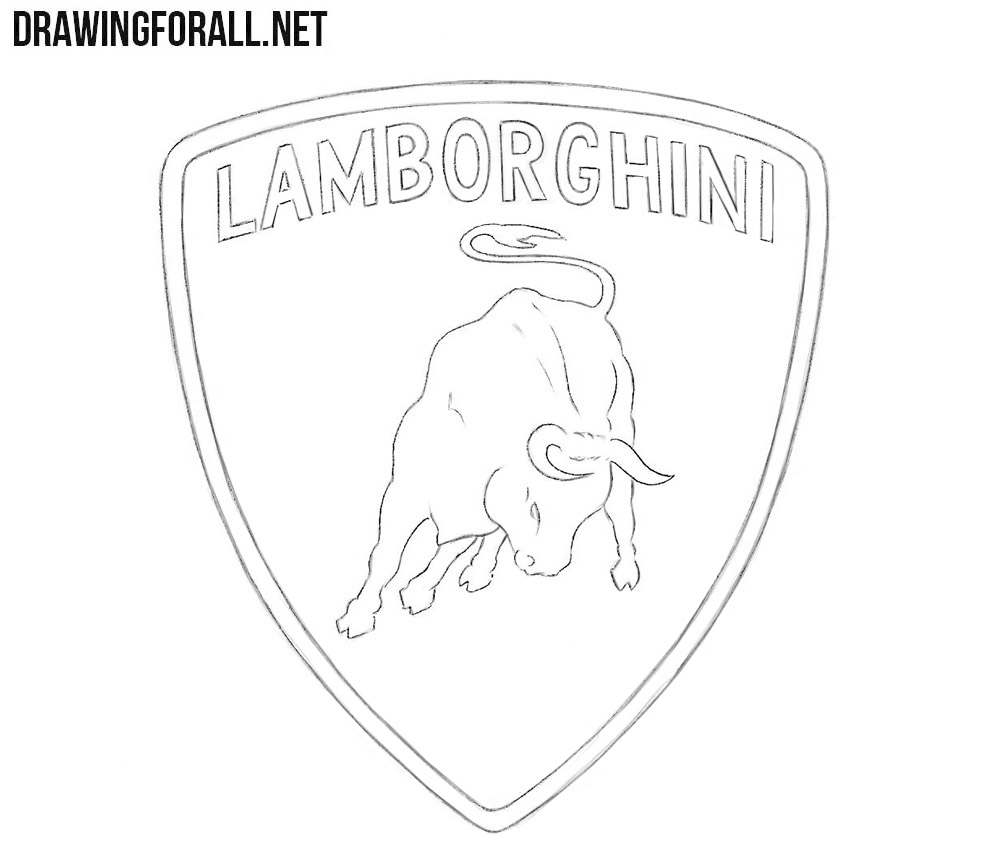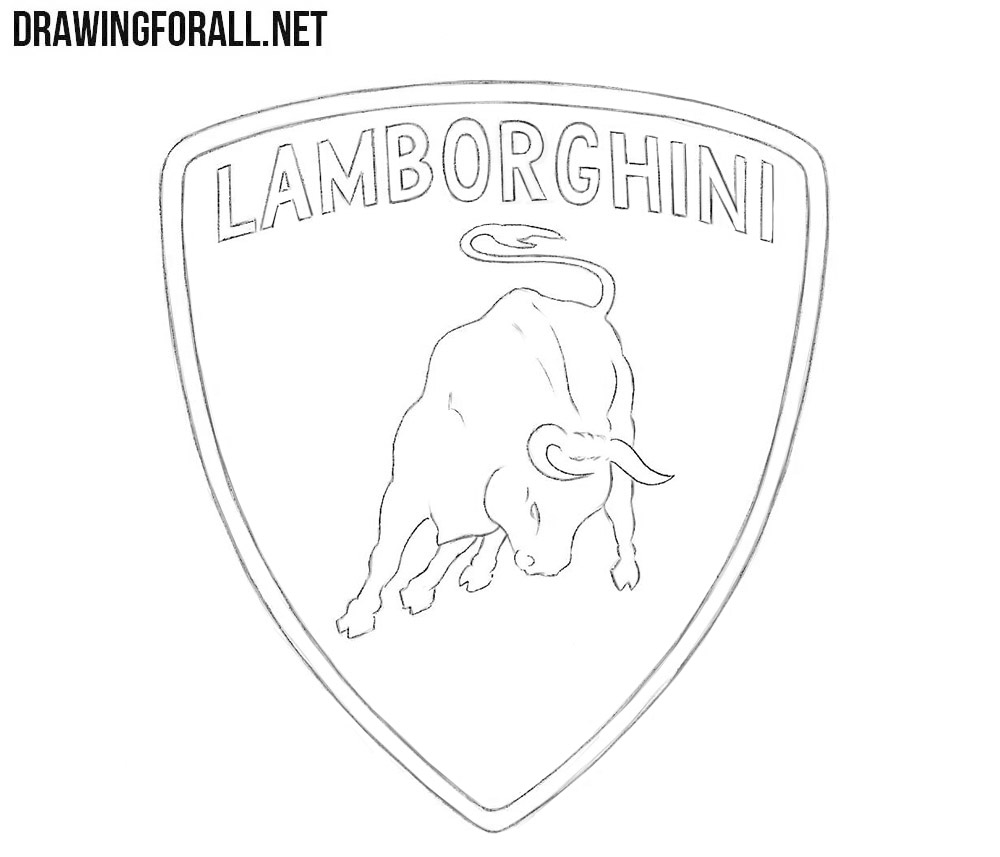 As we have said repeatedly, we love Lamborghini and all the cars of this cool car company. We often draw different models of Lamborghini, and our readers asked us to create a lesson about the logo of this company with the furious bull. So let's get down to the tutorial on how to draw the Lamborghini logo.
Step 1
First, we sketch the outlines of the logo that look like a shield. Sketch out the outer lines of the logo and then sketch out the inner ones, which are exactly the same as the outer ones.
Step 2
In the upper part we outline two slightly curved lines that will help us write the inscription "Lamborghini". Next, sketch out the outline of the bull, as shown in our example.
Step 3
Using the two curved lines from the previous step, we outline the letters of the Lamborghini logo. Now move to the bull, sketching the outlines of the horns, eyes, nose and hooves as in our example.
Step 4
Using clear and dark lines we draw out the framing of the logo, letters and the bull. With the help of an eraser, we remove all unnecessary guidelines from our Lamborghini logo.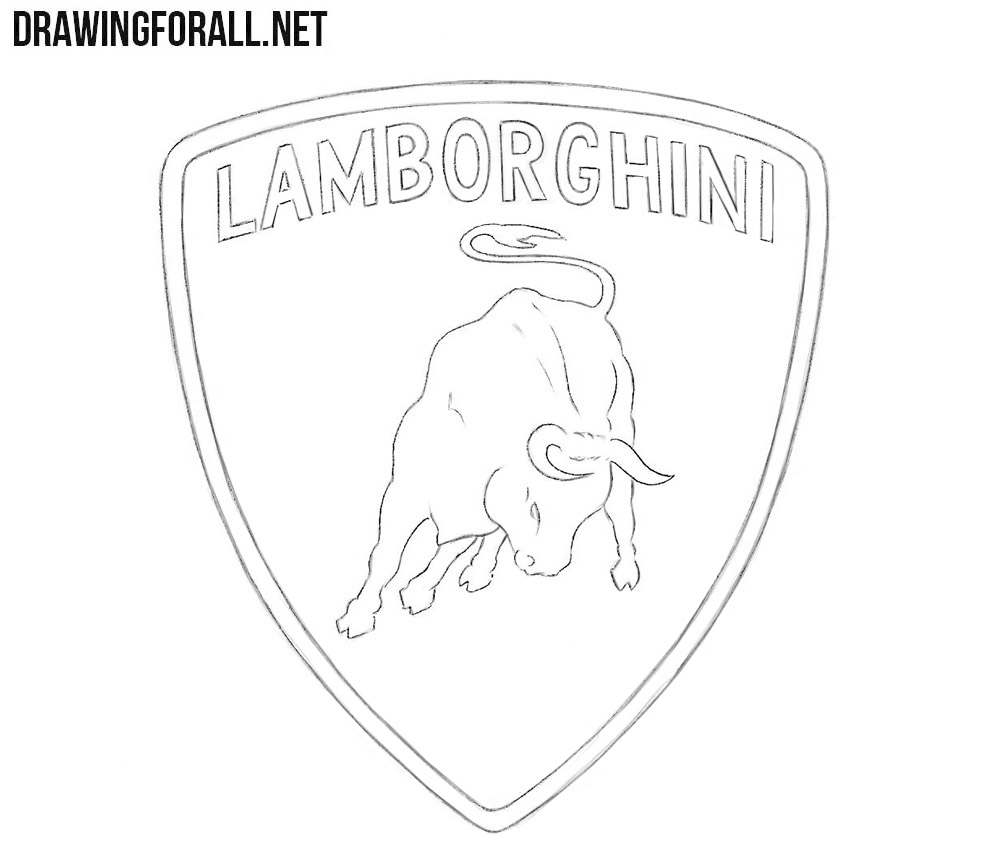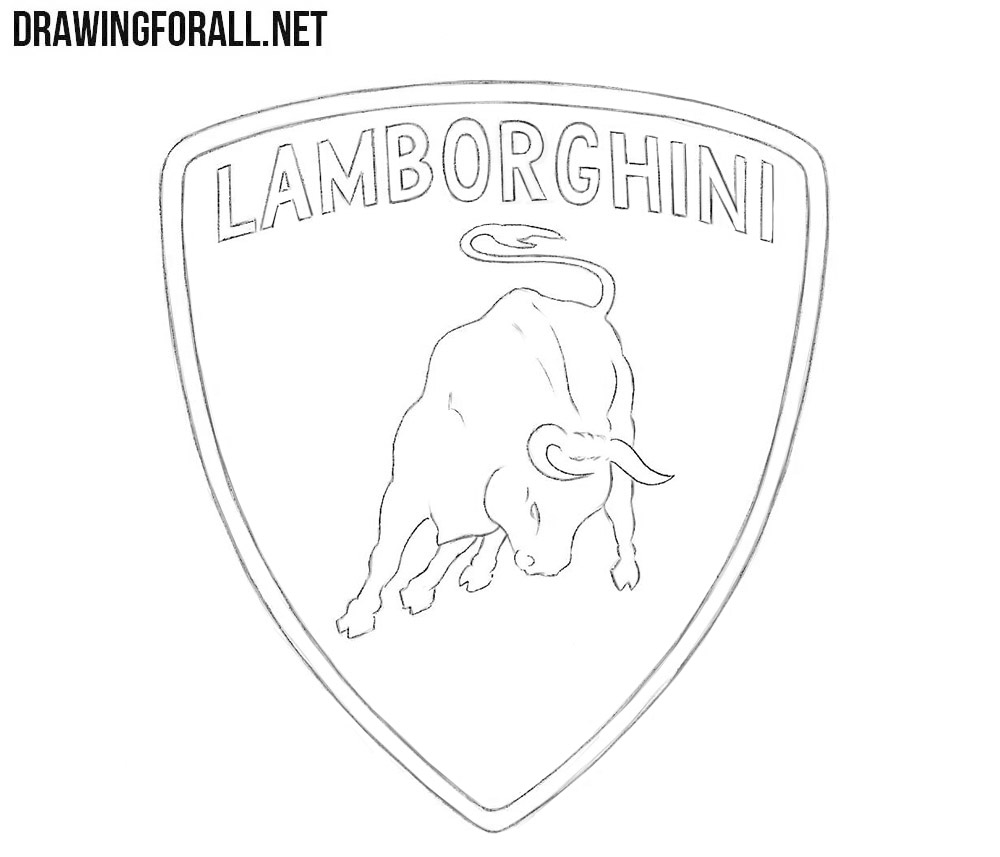 Step 5
Now let's add some volume to the Lamborghini sign drawing. With the help of hatching, we draw the shadows on the bull and the corners of the logo.
It was a guide on how to draw the Lamborghini logo. As you can see, we now draw not only cars, but also logos of car companies. This is our first logo, and in the future, logos of all well-known car companies will appear on drawingforall.net, so visit often in the "Cars" category on our website so as not to miss a single lesson on this topic.