On this cold autumn evening, we would like to present you a drawing lesson about things without which many articles on this site would not have been created. We are talking about a magnificent, sweet, aromatic coffee. But a cup of coffee would never be on your table if there were no coffee beans. So let's start a drawing lesson on how to draw сoffee beans.
Step 1
First, draw the outlines of the beans. They look like round asymmetrical figures.
Step 2
Now let's work with two beans. Draw a fissure in the center of each bean. Also we draw the rim at the lower edge of each bean.
Step 3
We continue to work with these two beans. We continue to work with these two beans. Draw short horizontal lines to convey the jagged and uneven texture of the bobos
Step 4
In the last step we will work a little with the shadows. We need to identify places where the light does not fall and cover them with light hatching.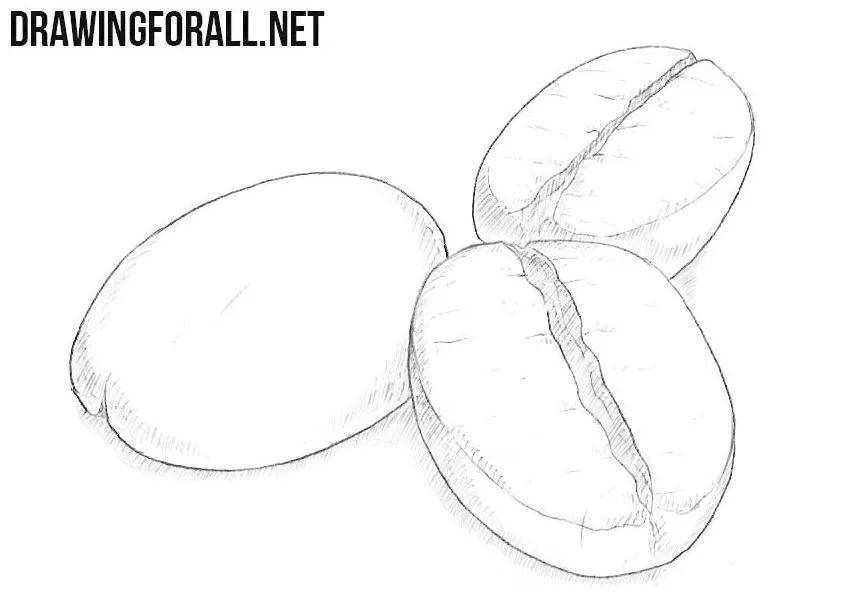 If you liked this lesson, do not forget to comment on it – it is very important for us. See you again!