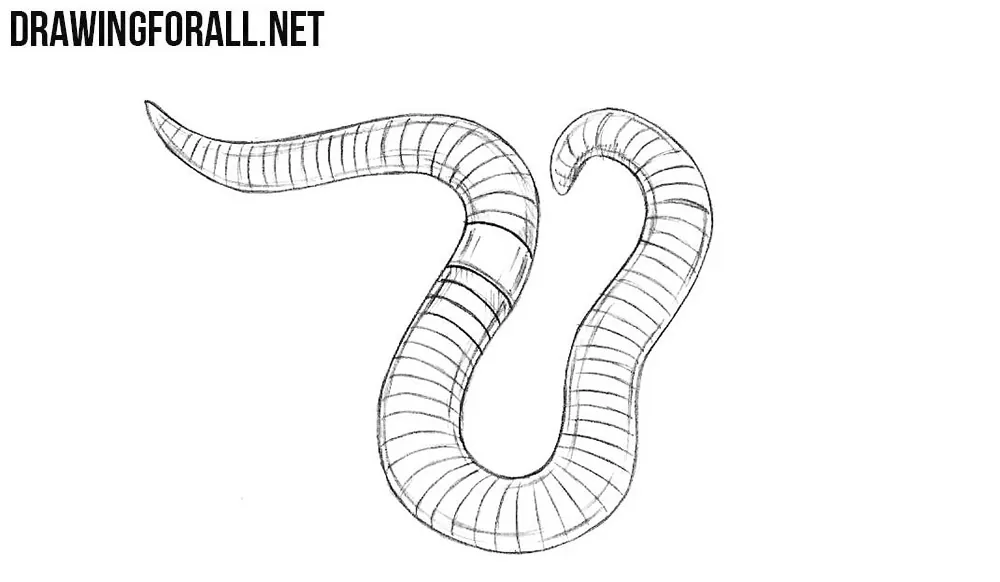 How to learn how to draw a worm? As you can can guess it is very simple, the worm is a simple creature that does not have any details that would be difficult to draw. But anyway, there are a few things to be told about. So let's get started.
Step 1
First of all we need to draw out the outlines of the body of our worm. In fact, these are two lines that converge at the tips Arrange the body of the worm in any position, either as shown in our example, or come up with another pose. It's easy.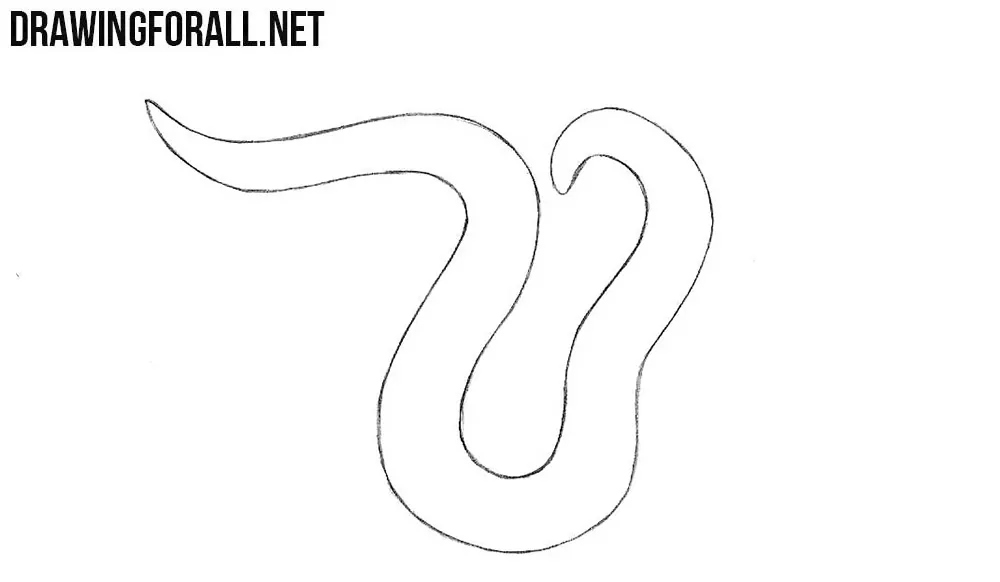 Step 2
Not very difficult but at the same time very painstaking step, requiring perseverance. As you can see, here we draw cross strips (segments) on the body of the worm. Note that one of the strips should be much wider than the others – this is the so-called "clitellum".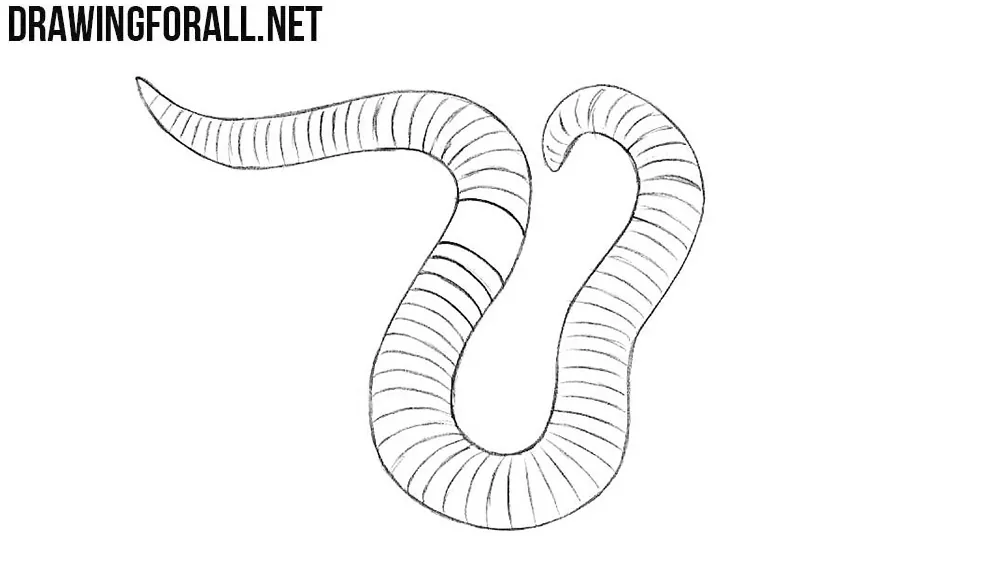 Step 3
If you drew all the segments and details that we showed in the last step (and as you could guess, there are not many of them on the worm's body), then it's time to draw shadows. Draw them using long curved lines that repeat the bends of the body of the worm.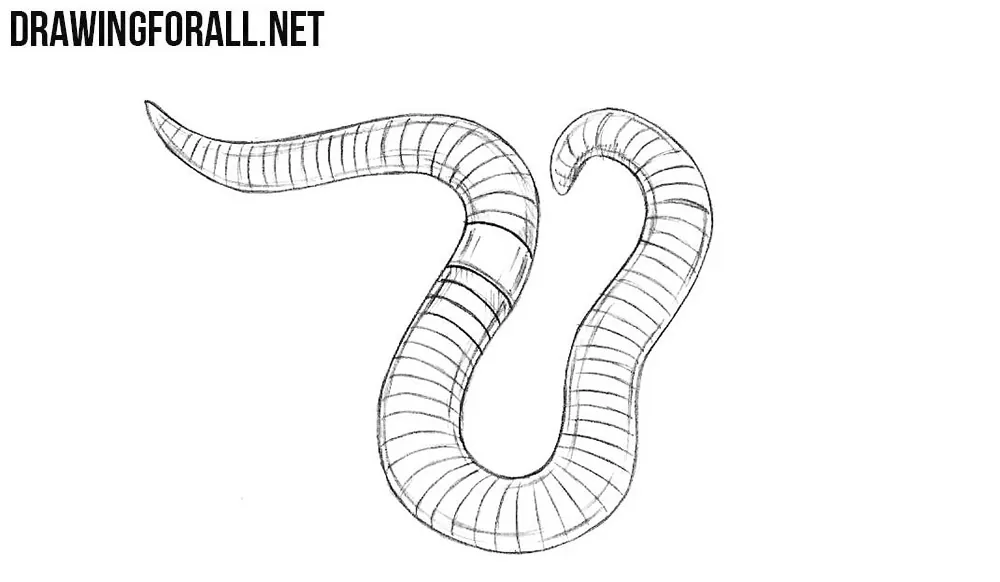 If this lesson on how to draw a worm was useful, then let us know about it. Your comments and criticism are very important for us, they help us to understand in which direction our drawing lessons should be moved.