How to Draw a Steering Wheel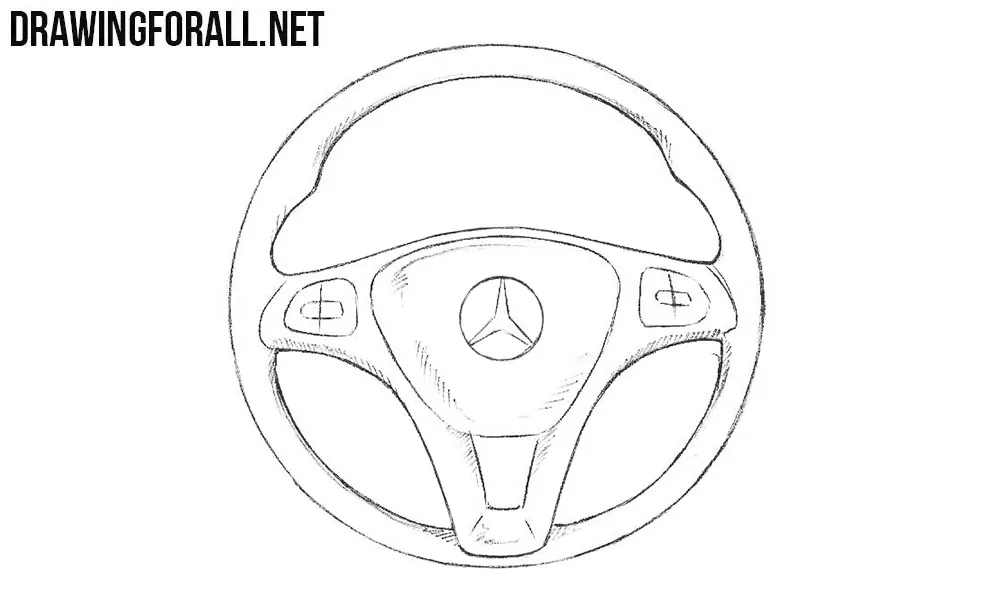 Hello, dear artists. One of the biggest categories on our site is a category called "Cars." It has a variety of most different cars, from Ferrari to Ford. But no matter how different all cars are, they always have inalienable details, such as a steering wheel, wheels or seats. So, as you already guessed, today we want to show how to draw a steering wheel.
Step 1
At first we need to draw two circles, one inside the other. Try to make these circles as smooth as possible.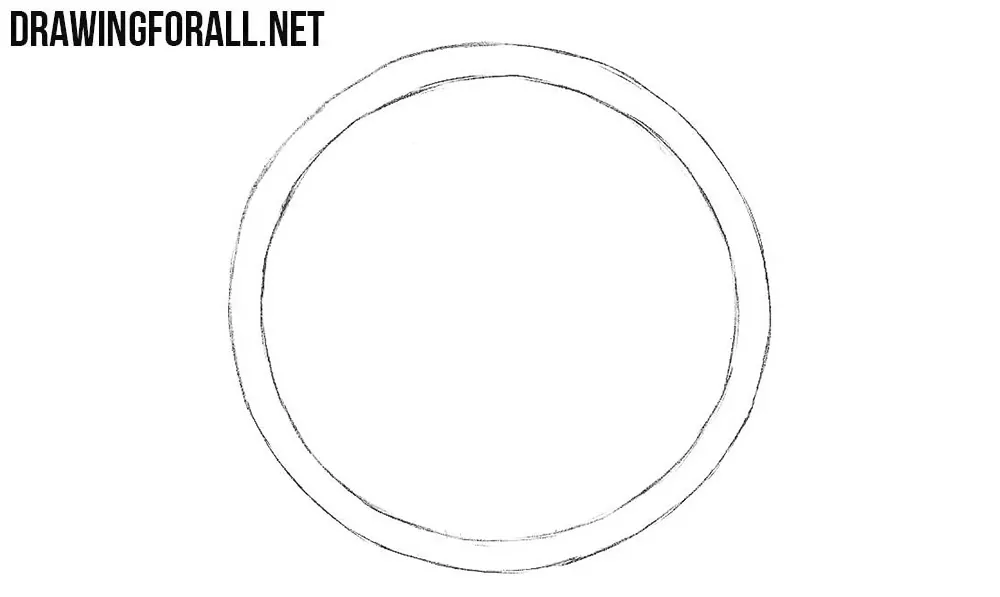 Step 2
Now with the help of very light lines sketch out the supporting bars of the steering wheel.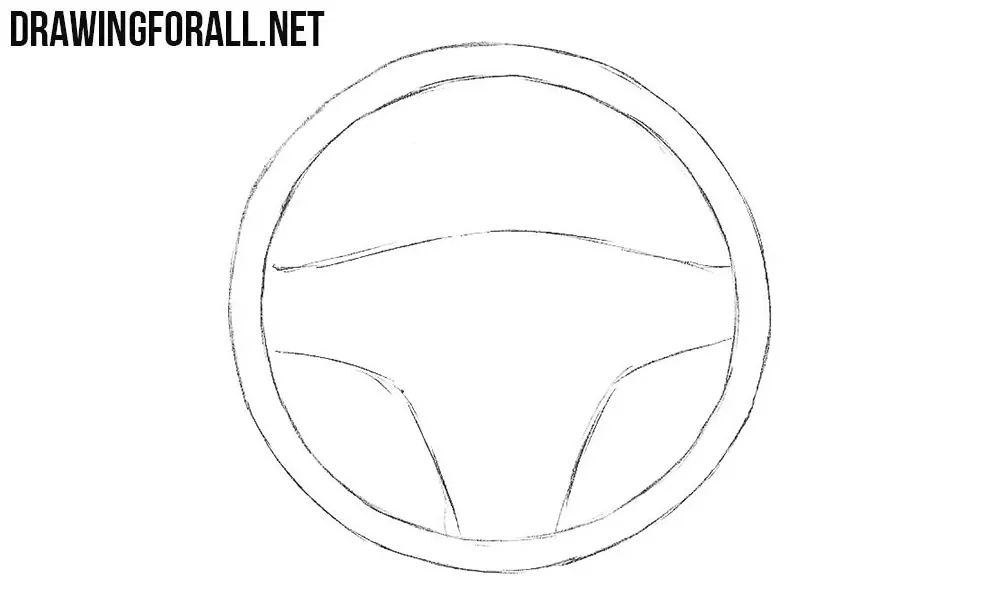 Step 3
Sketch out the outline of the logo in the center, on the sides of the logo sketch out the controls.
Step 4
Using clear and dark lines draw out the center of the steering wheel, the logo (in this example it's the Mercedes logo) and controls.
Step 5
We make the shape of the steering wheel dark and clear. By the way, you can make the outlines of the steering wheel either round, or slightly more complex shape.
Step 6
So, there is the last step of the lesson about how to draw a steering wheel. At the last step, we traditionally add shadows using hatching.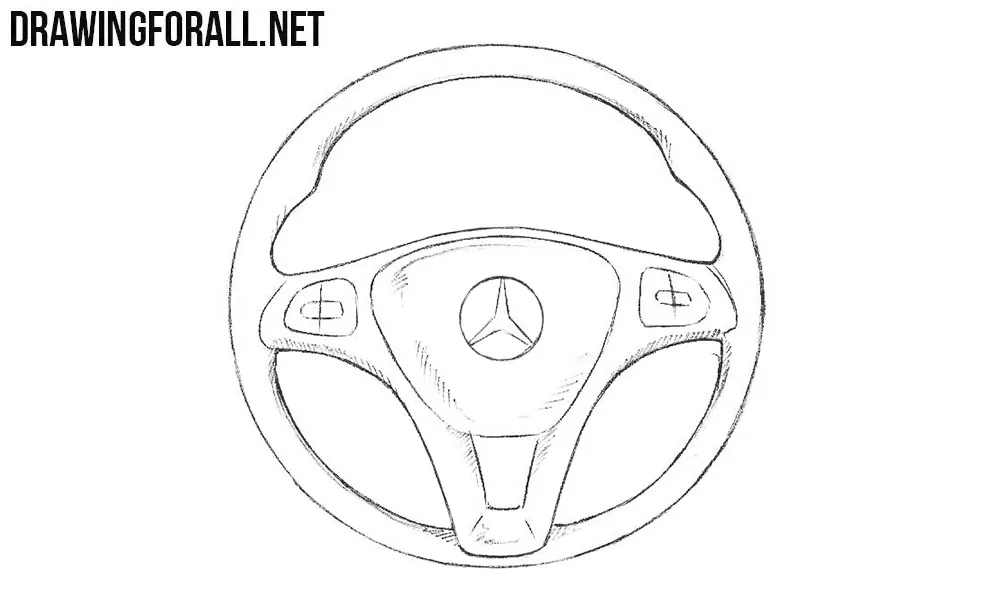 We drew a lot of cool cars and we are not going to stop. If you are interested in this topic, then let us know about it in the comments to this article.